سرفصل های مهم
فصل 06
توضیح مختصر
زمان مطالعه

11 دقیقه

سطح

ساده
دانلود اپلیکیشن «زیبوک»
این فصل را می‌توانید به بهترین شکل و با امکانات عالی در اپلیکیشن «زیبوک» بخوانید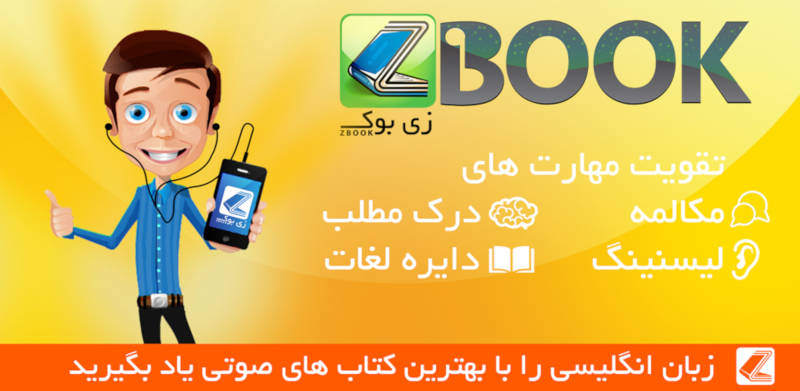 متن انگلیسی فصل
CHAPTER SIX
Sergeant Troy
It was the first day of June. At this time in the summer, the sheep were sheared. In the great barn, the men cut the wool off the sheep and the women prepared the wool to sell it at the market. Bathsheba went to the barn to watch them working. She watched Gabriel Oak bending over a sheep and cutting the wool from its body. At last, he stood up straight and wiped the sweat from his face. The sheep ran out of the barn. Its slim, white body shone in the bright sunshine.
'Twenty-three minutes!' Bathsheba said to Gabriel. 'I've never seen a sheep sheared in less than half an hour.'
Gabriel smiled. He was pleased that she had noticed him. Then he saw Farmer Boldwood at the bam door, and his happiness disappeared.
Bathsheba and Farmer Boldwood spoke quietly together, then Bathsheba went into the house. When she came out a few minutes later, she was wearing a green riding-habit.
Oak watched Boldwood and Bathsheba get onto their horses and ride away.
That evening, there was a big supper for all the farm workers. A long table had been put on the grass outside the house. The men, women and children had all worked hard and now they were going to enjoy a good meal and plenty of beer. Bathsheba sat at one end of the table, and she asked Gabriel to sit at the other end. At that moment, Farmer Boldwood arrived.
'I'm late,' he said to Bathsheba. 'I'm sorry.'
'Gabriel, will you move again?' said Bathsheba. 'Let Mr Boldwood sit there.'
Silently, Gabriel Oak moved to another seat.
After their supper, the farm workers sang songs and told stories. Gabriel played his flute as everyone sang.
William Boldwood usually wore dark grey clothes. But tonight he wore a bright new coat and a beautiful white silk waistcoat. He seemed very happy, and so did Bathsheba. Gabriel watched them sitting together at the end of the table. Boldwood was usually a serious, silent man. Tonight, he was talking quietly to Bathsheba and smiling.
The sun went down and the sky became dark. Soon it was time for the workers to leave. Bathsheba said goodnight to everyone, then she and Boldwood went inside the house.
When Bathsheba and Boldwood were alone, the farmer got down onto his knees. 'Now, please tell me,' he said, kneeling in front of Bathsheba. 'Promise me that you'll marry me.'
'I'll try to love you,' said Bathsheba. 'And I'll marry you, if I believe that I can be a good wife to you. But I can't make a promise tonight. Please don't make me give you an answer. You're going away tomorrow for five or six weeks. When you come back, perhaps I'll be able to make you a promise. But remember, I'm not promising to be your wife now.'
'That is all right,' said Boldwood. 'I don't ask for more. Goodnight, Miss Everdene.'
That evening, Bathsheba took a lamp and walked around the farm. She checked that everything was safe for the night. As she was walking along the path back to the farmhouse, she heard footsteps. Someone was coming through the trees, towards her.
Bathsheba was standing on the darkest part of the path. When she and the stranger met, something caught the edge of her skirt and held it.
'Oh, have I hurt you?' said a man's voice.
'No,' said Bathsheba. And she pulled at her skirt.
'Give me your lamp,' said the man. 'I'll see what has happened.' And he bent down and shone the lamp at his feet.
Bathsheba saw that the stranger was a dragoon. He wore a bright red coat, and the sharp spur on one of his boots was caught in the bottom of her skirt. Bathsheba began to pull at her skirt again, but she could not get it free.
'You're a prisoner, miss,' said the soldier, smiling. 'I must cut your skirt if you want to get away quickly.'
'Yes, please do that,' she said.
He looked up at her. He was very handsome and his white teeth shone beneath his black moustache.
'Thank you for letting me see your beautiful face,' he said.
Bathsheba's face became hot and red. 'I didn't choose to show you my face! Please, hurry! I think that you're trying to keep me here!'
'Don't be angry,' said the young man. 'I've seen many women, but none as beautiful as you.'
'Who are you?'
'I'm not a stranger in Weatherbury,' he said. 'My name's Sergeant Troy. There! Now you're free. But I wish that you weren't. I wish that we were tied together forever, Beauty.'
Bathsheba pulled her skirt away from his boot and hurried along the path to her house. She did not look back at him.
Inside the farmhouse, Liddy was preparing to go to bed. Bathsheba asked her about the soldier. From Liddy, she learnt that Sergeant Francis Troy had been born in Weatherbury. He came from a good family and his father had been a doctor. Francis Troy had received a good education. But when he lost all his money, he had become a soldier. Troy was a sergeant in a regiment of dragoons. Everyone admired the dragoons - they rode tall horses and wore smart uniforms. And women especially liked handsome Sergeant Troy.
Bathsheba thought about the young soldier and smiled. She could not be angry with Troy for long. He had said that she was beautiful. He had called her Beauty.
'Boldwood has never said that I'm beautiful,' she thought.
A week or two later, Bathsheba walked down to her fields. She wanted to watch her farm workers cutting the hay. She was surprised to see Sergeant Troy helping them. It was a hot, bright day and Troy's coat was like a red flame. The dragoon was standing with the men who were pulling their sharp scythes through the long grass. He saw her and came across the field to speak to her.
'Miss Everdene! I didn't realize that I was speaking to the "Queen of the Corn Exchange" the other evening!' he said, laughing. 'I often helped your uncle in these fields when I was a boy. Today I've been helping you.'
'I suppose that I must thank you,' said Bathsheba.
'It's not necessary,' he replied.
'Good,' she said. 'Because I don't really want to thank you for anything.'
'Oh, I'm sorry. I made you angry the other evening,' he said. 'But I spoke honestly. I can't be the only person to tell you that you're beautiful. Don't others tell you this, too?'
'No - well - Liddy says that they do,' said Bathsheba.
'There! It's the truth!' said Troy. 'Now, please forgive me.'
'Well, perhaps you didn't mean to be rude to me the other evening,' said Bathsheba. 'Thank you for helping the men today. But please don't speak to me unless I speak to you.'
'Oh, Miss Everdene, that's too hard!' said Troy. 'You'll never speak to me. And I'm going away again in a month.'
'Do you really care that I might not speak to you?' Bathsheba asked.
'Perhaps I'm foolish. But yes, I do care,' Troy replied. 'I loved you from the moment that I saw you the other night - and I love you now!'
'You can't love me! You don't!' said Bathsheba. 'I won't listen to you anymore. What time is it? I've wasted too much time here already.'
'Haven't you got a watch?' asked Troy. And before she could stop him, he put a heavy gold watch into her hand.
'Please take it,' he said softly. 'It belonged to my mother's family, who were noblemen. She gave it to my father and the watch became mine after he died.'
'But, Sergeant Troy, I can't take this! A gold watch!'
'Please keep it, Miss Everdene,' Troy said. 'I loved my father, but I love you more.'
He was not playing games with her now. He was serious. His eyes shone with love as he looked at her.
'How can you love me?' said Bathsheba. 'This is only the second time that you've spoken to me. Please, take back the watch. I can't have it.'
'Very well, I'll take it back,' he said. And she gave the watch to him. 'But will you speak to me for the few weeks that I'm here?' he asked.
'Yes - no - I don't know!' Bathsheba cried. 'Oh, why did you come?'
'Will you let me work in your fields?' Frank Troy asked.
'Yes, if it pleases you,' she said.
'Thank you, Miss Everdene.'
Bathsheba hurried away. 'Oh, what have I done?' she thought. 'He said that he loved me. Was he speaking the truth? I wish that I knew!'
مشارکت کنندگان در این صفحه
تا کنون فردی در بازسازی این صفحه مشارکت نداشته است.
🖊 شما نیز می‌توانید برای مشارکت در ترجمه‌ی این صفحه یا اصلاح متن انگلیسی، به این لینک مراجعه بفرمایید.