سرفصل های مهم
فصل 12
توضیح مختصر
زمان مطالعه

11 دقیقه

سطح

ساده
دانلود اپلیکیشن «زیبوک»
این فصل را می‌توانید به بهترین شکل و با امکانات عالی در اپلیکیشن «زیبوک» بخوانید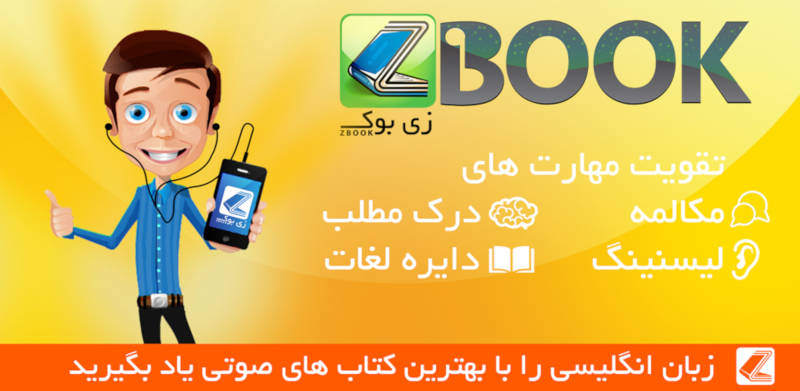 متن انگلیسی فصل
CHAPTER TWELVE
Death at Christmas
It was Christmas Eve. Everybody in Weatherbury was talking about the big party at Boldwood's house that evening. Everyone from the village was invited.
Bathsheba was getting ready in her room and Liddy was helping her. 'I wish that I didn't have to go to Mr Boldwood's party, Liddy,' she said. 'I haven't spoken to him since September. I promised to see him at Christmas. But I didn't expect that the meeting would be at a big party.'
'But you must go, ma'am,' said Liddy.
'Yes, of course, I must go,' said Bathsheba. 'I'm the reason for the party. But you mustn't tell anyone, Liddy.'
'You're the reason for the party?' repeated Liddy.
'I can't say anything more,' said Bathsheba. 'Now, help me to put on my black dress.'
'Do you want to wear black clothes tonight, ma'am?' asked Liddy. 'Mr Troy disappeared fourteen months ago. You don't have to wear black for more than a year.'
'I won't wear a brightly-coloured dress,' Bathsheba replied. 'If I do that, people will say "She's not showing respect for her dead husband.'"
Liddy finished her work on Bathsheba's hair. 'You look very beautiful, ma'am,' she said.
'Everyone will say, "She wants Mr Boldwood to propose marriage",' said Bathsheba.
'If Mr Boldwood does propose, what will you say?' asked Liddy, smiling.
'Liddy, I don't wish to talk about it! Now, give me my coat. It's time to go.'
In Little Weatherbury farm, Boldwood was also getting ready for the party. He dressed carefully, putting on a new coat which he had bought that day.
Gabriel Oak came to see Boldwood. After he had heard his manager's report about the farm, Boldwood asked Gabriel if he was coming to the party.
'I'll try to be here, sir,' said Gabriel. 'I must do a few things first. It's good to see you looking so happy.'
'Yes, I am happy tonight!' said Boldwood, smiling. 'Perhaps better times are coming for me.'
'I hope that you're right, sir,' said Gabriel.
'Will a woman keep her promise, Oak?' asked Boldwood. 'Not a promise to marry now, but in six years. Tell me, Oak.
You understand women better than I do.'
'Perhaps she'll keep her promise,' said Gabriel. 'But don't expect too much. She disappointed you once, and she's still young.'
'She never gave me her promise, the first time,' said Boldwood. 'If she promises now, then she'll marry me. Bathsheba is an honest woman.'
'Yes, sir,' said Gabriel.
'Now, there's something that I wanted to say to you,' said Boldwood. 'I know about your secret, Oak. I know that you have strong feelings for Bathsheba. But you didn't try to stop me courting her. Thank you.'
'You don't have to thank me, sir,' said Gabriel.
After Oak left the room, Boldwood took a small box from his pocket. He looked at a ring inside the box.
'This is for you, Bathsheba,' he said to himself. 'When you make your promise to me, you will wear this ring.'
Outside Boldwood's house, a group of men were talking.
'I heard news that Mr Troy was in Casterbridge this afternoon!' said Billy Smallbury.
'Perhaps it's true,' said another man. 'Perhaps Mr Troy didn't drown. His body was never found, remember. Does she know?'
'His wife? No, poor woman.'
'And it's best not to tell Mrs Troy,' said Laban Tall. 'Perhaps the story isn't true.'
At that moment, Boldwood came outside. As he went past the men, they heard him talking to himself.
'I hope she'll come!' he was saying. 'Oh, my dearest, my dearest! Why do you make me wait like this?'
A few minutes later, Bathsheba came up the path towards the house. The men watched Boldwood hurry towards her and take her into the house.
'Farmer Boldwood still loves Mrs Troy!' said Laban.
'Why are you so surprised?' said Billy. 'He never stopped loving her. But I wish that Mr Troy was dead. He's always brought trouble to Weatherbury.'
An hour after Bathsheba arrived at the party, she decided to go home. She went to get her coat from one of the rooms upstairs. Boldwood found her there a few moments later.
'Are you leaving so soon, Bathsheba?' he asked. 'The party has only just started.'
'I'd like to go now,' she said. 'I can walk home.'
'I've been waiting until you were alone. I want to speak to you,' he said. 'You know what I want to say.'
Bathsheba was silent. She looked at the floor.
'Will you give me your promise?' Boldwood said. 'Please, Bathsheba! Promise to marry me at the end of five years and nine months.'
'Oh, I don't know!' she cried. 'Please, let me go! I'm afraid! Perhaps Frank isn't dead!'
'Say the words, Bathsheba!' Boldwood cried. 'Promise to marry me! I've loved you more than anybody in the world. I would die for you!'
'All right,' she said at last. 'If Frank doesn't return in six years from this day, I'll marry you.'
Boldwood took the small box from his pocket. 'And you'll wear this for me?'
'What is it?' she said. She looked inside the box. 'A ring? No, I can't wear your ring! I don't want people to know about this proposal. Now, please, let me go home.'
'Please wear the ring,' said Boldwood. 'Wear it tonight, to please me.'
'All right,' she agreed. 'I'll wear it. But only tonight.'
As he put the ring on Bathsheba's finger, Boldwood's hand shook and his face was pale.
'I'm happy now,' he said and he left the room.
When she was calmer, Bathsheba followed Boldwood. She stood at the bottom of the stairs. The music and the dancing had stopped for a few minutes. A group of men were talking together in a corner of the big room.
'What's the news?' asked Boldwood. 'You men all look very serious. Has somebody got married or died? Tell me, Laban.'
'I wish that somebody was dead,' said Laban Tall.
Suddenly, there was a loud knock on the front door. A servant went to open it. After a moment, he came and spoke to Boldwood.
'Sir, a stranger wants to see Mrs Troy,' he said.
'Tell him to come in,' said Boldwood.
The stranger entered with his cloak covering half of his face. Some people had heard the news about Bathsheba's husband. They recognized Troy immediately. Boldwood did not recognize him.
Nobody noticed Bathsheba. She was staring at Troy. Her face was pale and shocked.
'Come and have a drink, stranger!' called Boldwood, smiling.
Troy walked into the middle of the room. He pulled his cloak away from his face and laughed. Boldwood recognized him at last.
Troy turned towards his wife. Bathsheba was sitting on the stairs and her dark eyes stared at him.
'Bathsheba, come home with me!' Troy said.
She did not move or answer.
'Did you hear me?' Troy said.
'Bathsheba, go with your husband,' said Boldwood in a sad, low voice.
But Bathsheba did not - could not - move. Troy held out his hand to help her to stand up. She was frightened, and she moved away from him quickly. He took her arm arid pulled her towards him.
'Come on!' said Troy fiercely. Bathsheba gave a little scream and tried to get away from him.
Suddenly, there was a loud noise and the room was filled with smoke. Everyone turned to look at Boldwood. He was holding a gun.
When he had heard Bathsheba's scream, Boldwood's sadness had turned to anger. He had taken his gun, which was fixed to the wall, and shot Troy.
Troy was lying on the floor. He made a small sound, then his head fell back and he lay still.
Boldwood turned the gun towards his own head. But as he tried to shoot himself, Laban Tall knocked the gun out of Boldwood's hands.
'Well, it doesn't matter,' said Boldwood. 'There's another way that I can die.'
He went across to Bathsheba, and kissed her hand. Then he walked out of the house. Nobody tried to stop him.
مشارکت کنندگان در این صفحه
تا کنون فردی در بازسازی این صفحه مشارکت نداشته است.
🖊 شما نیز می‌توانید برای مشارکت در ترجمه‌ی این صفحه یا اصلاح متن انگلیسی، به این لینک مراجعه بفرمایید.