سرفصل های مهم
فصل 09
توضیح مختصر
زمان مطالعه

10 دقیقه

سطح

ساده
دانلود اپلیکیشن «زیبوک»
این فصل را می‌توانید به بهترین شکل و با امکانات عالی در اپلیکیشن «زیبوک» بخوانید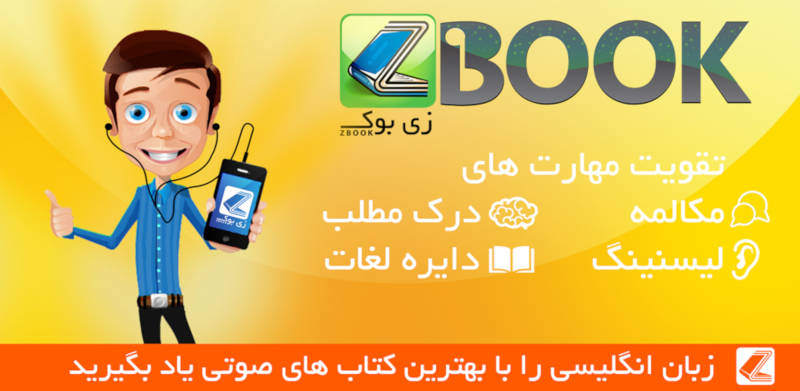 متن انگلیسی فصل
CHAPTER NINE
The Lock of Hair
It was a Saturday evening in October. Bathsheba and her husband were riding home in their carriage. They were three miles outside the town of Casterbridge, and they were arguing about money.
'You mustn't gamble on any more horse races, Frank,' said Bathsheba. 'You've lost more than a hundred pounds this month. It's foolish and cruel to spend my money like this!'
'Don't say that!' Troy replied. 'You're no longer fun to be with, Bathsheba. Why can't you be…?'
He stopped speaking as a woman came towards them. They could see that she was very poor. Her clothes were dirty and torn and her face was thin and pale. When she spoke, her voice was weak.
'Please, sir,' the woman said. 'Do you know what time the Casterbridge workhouse closes?'
When Troy heard the woman's voice, he turned away. 'I - I don't know,' he said.
When she heard him speak, the woman looked at Troy quickly. There was both happiness and pain in her face. After a moment, she gave a cry and fell to the ground.
'Oh, the poor thing!' said Bathsheba. She started to get out of the carriage.
'Stay there!' said Troy. He jumped down onto the road. 'Go on up the hill,' he ordered. 'I'll look after the woman.'
'But I can help you -'
'Go on, Bathsheba!' he said sharply.
Bathsheba and the carriage moved away. And Troy helped the woman up from the ground.
'How did you come here?' he asked. 'I thought that you were far away, or dead. Why didn't you write to me, Fanny?'
'I was afraid to,' she said.
'Have you got any money?'
'No,' she replied.
'Here's all the money that I've got with me,' Troy said. 'It's not very much, but I can't ask my wife for any more at the moment. Stay at the Casterbridge workhouse tonight and tomorrow. Meet me on Monday morning, on Grey's Bridge.
It's just outside the town. I'll be on the bridge at ten o'clock with all the money that I can get. Then I'll find you somewhere to stay. You'll be all right, Fanny. I'll make sure of it. Goodbye.'
Bathsheba was waiting for her husband at the top of the hill.
'Do you know that woman?' she asked Troy, as he climbed into the carriage.
'Yes,' he replied.
'Who is she?'
'She's not important to either of us.'
'What's her name, Frank?' said Bathsheba. 'I think that you know her name.'
'Think what you like!' he said.
They were silent as they rode the rest of the way home, and they did not speak very much the next day.
On Sunday evening, Troy went to his wife. 'Bathsheba, can you give me twenty pounds?' he asked.
'Is this for the horse races tomorrow?' she said. 'Oh, Frank! Do you have to go and gamble? Stay at home with me, your pretty wife. Promise that you'll stay at home!'
'I don't want the money to gamble,' Troy said.
'What do you want it for? I'm worried, Frank.'
'Don't ask too many questions, Bathsheba, or you could be sorry.'
'Oh, here, take the money!' she said. And she gave him twenty pounds.
'Thank you,' he said. 'I'll leave before breakfast tomorrow.' He took out his watch to look at it - and the back of the watch opened. Inside the watchcase, there was a lock of hair.
Bathsheba saw the piece of hair. 'That is a woman's lock of hair!' she said. 'Frank, whose hair is it?'
'It - it's yours,' he said.
'No. It's blonde hair,' she said. 'My hair is black. Don't tell lies to me, Frank.'
'All right, I'll tell you the truth,' he said. 'The hair belongs to a woman that I was going to marry. I met her before I met you.'
'What's her name?' asked Bathsheba.
'I can't tell you,' he said.
'Is she married?'
'No,' he said.
'Is she alive?'
'Yes.'
'Is she pretty?' asked Bathsheba.
'Yes,' Troy said.
'Is she pretty? With hair that colour? She can't be pretty!'
'You're jealous, Bathsheba,' said Troy. 'Don't be so foolish.'
'All right, perhaps the hair is pretty. Perhaps it is prettier than my black hair. But burn it, Frank.'
'There are more important things for me to think about,' said Troy. 'There are mistakes from the past which I must put right.'
'Mistakes?' said Bathsheba. 'What made you remember them today? Did that woman on the road make you remember?'
'Yes!' said Troy. 'There, now you know!' And he turned and walked from the room.
Bathsheba was miserable. Before she had met Troy, she had laughed at girls who fell in love with the first handsome young man who came along. Now she hated herself. She loved a man whom she could not trust.
The next morning Bathsheba got up very early and, as usual, rode around the farm. When she returned to the house, Troy had left.
After she had eaten breakfast, Bathsheba went outside again. She looked across a field and saw Gabriel Oak talking seriously with Boldwood. A few minutes later, Joe Poorgrass came along the road and they called to him. The three men spoke together for a few minutes, then Joe came to Bathsheba's house.
'Do you have a message, Joe?' asked Bathsheba.
'Yes, ma'am', said Joe. 'Fanny Robin is dead in the Casterbridge workhouse.'
'Fanny, dead?' cried Bathsheba. 'The poor girl! Why did she die?'
'I don't know, but she wasn't a strong girl,' said Joe. 'Farmer Boldwood is sending a wagon to bring her body to the church.'
'Joe, tell Mr Boldwood that you'll bring Fanny back to Weatherbury in my new wagon this afternoon,' said Bathsheba. 'Fanny was my maid. I must make the arrangements for her body to be collected. Before you leave, wash the wagon and put some flowers on it.'
'Yes, ma'am,' replied Joe.
'How long had Fanny lived in the workhouse?'
'Only one or two days,' said Joe. 'She arrived there on Sunday morning after walking from Melchester.'
Bathsheba's face became pale. 'Did she come along the road from Weatherbury last Saturday night?'
'Yes, that's right.' Joe looked closely at Bathsheba. His employer's face had become pale. 'Are you all right, ma'am? Shall I call Liddy?'
'No, it's nothing. Thank you, Joe. You can go now.'
That afternoon, Bathsheba asked Liddy questions about Fanny. 'What was the colour of Fanny Robin's hair?' said Bathsheba. 'I can't remember.'
'It was blonde - a beautiful golden colour, ma'am,' said Liddy.
'And was she was courting a soldier?' asked Bathsheba.
'Yes,' said Liddy. 'Mr Troy knew him.'
'Did Mr Troy tell you that he knew him?'
'Oh, yes,' replied Liddy. 'He said that he knew the young man as well as he knew himself. He said that the two of them looked very like each other. And -'
'That's enough, Liddy!' said Bathsheba.
Joe Poorgrass went to collect the body of Fanny Robin that afternoon. But on the way home, he stopped at an inn, where he met Jan Coggan and Mark Clark. All three farm workers began drinking. And some time later, Gabriel Oak found them in the inn. The three men were very drunk.
Gabriel, himself, drove the wagon the rest of the way to Weatherbury. But when he arrived at the church, it was late. Fanny could not be buried at night. So Bathsheba asked for her coffin to be brought to Weatherbury Farm. Fanny's coffin was put in the sitting-room of the farmhouse. Fanny would have to be buried the next morning.
When Gabriel was alone with the coffin, he looked again at the writing on its lid. He did not want Bathsheba to see the words: 'Fanny Robin and Child'. With his handkerchief, Oak carefully removed the words 'and Child'. Then he quietly left the house.
مشارکت کنندگان در این صفحه
تا کنون فردی در بازسازی این صفحه مشارکت نداشته است.
🖊 شما نیز می‌توانید برای مشارکت در ترجمه‌ی این صفحه یا اصلاح متن انگلیسی، به این لینک مراجعه بفرمایید.