سرفصل های مهم
فصل 10
توضیح مختصر
زمان مطالعه

11 دقیقه

سطح

ساده
دانلود اپلیکیشن «زیبوک»
این فصل را می‌توانید به بهترین شکل و با امکانات عالی در اپلیکیشن «زیبوک» بخوانید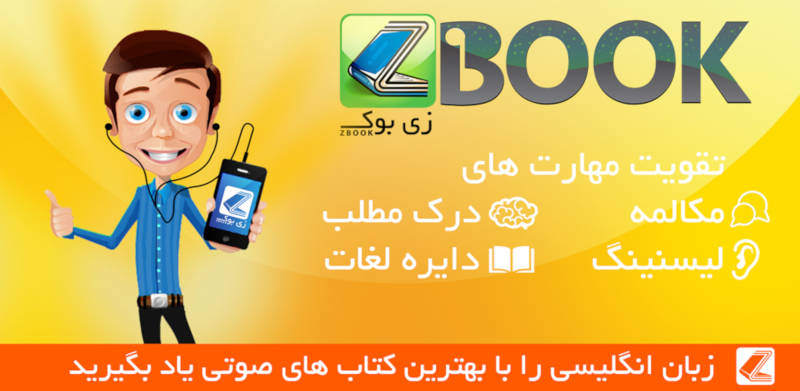 متن انگلیسی فصل
Chapter ten
Home
Many times on that journey Scarlett heard soldiers coming, and had to hide the wagon in fields among the trees; then wait while the men went past like ghosts in the darkness. She lost her way and cried when she could not find the little wagon path she knew so well. But a few miles after she found it, the horse dropped to its knees, too tired to go any further.
Scarlett climbed into the back of the wagon, heard Melanie whisper, 'Scarlett, can I have some water please?' and heard herself answer, 'There isn't any,' before she went to sleep.
When she woke, the sun was pouring through the trees and everything was silent. She sat up and looked round quickly, but there were no soldiers anywhere. In the wagon, Melanie lay so still and white that at first Scarlett thought she must be dead, but then she saw Melanie's shallow breathing.
They were under some trees in someone's front garden, Scarlett noticed. 'It's the Mallory place!' she thought, excited at the thought of friends and help. But the stillness of death lay over the plantation and, when she looked towards the house, there were only some smoke-blackened stones left.
'Is this what Tara will be like?' she thought.
She woke Prissy, then looked over and saw that Melanie's eyes were open.
Scarlett found some apples under the trees, then got some water from a stream near the house. They all had a drink, then Scarlett gave the rest of the water to the horse. The animal was on its feet again but it was very old, she saw now.
They were fifteen miles from Tara, but the horse moved so slowly it took all day to travel there. Every empty, burned-out house they passed frightened Scarlett more. There were dead men and dead horses lying by the road, and the fields and trees seemed full of ghosts in the afternoon sun.
There was a sudden noise and Prissy screamed loudly. But it was only a cow coming from behind some trees. The animal looked at them with large, frightened eyes.
'She needs milking,' said Prissy.
'It must be one of Mr Macintosh's that the Yankees didn't get,' said Scarlett. 'We'll take it with us, then we can have some milk for the baby.'
It was evening when they reached the top of a hill and went down through the line of trees that led to Tara. Was it there? Or was the darkness hiding just a few smoke-blackened stones like the Macintosh place? But no! Tara had escaped! It was there! The white walls showed through the darkness.
Then Scarlett saw a shadow come from inside the house. Someone was home! A shout of delight started in her throat - but died there. The shadow did not move or call to her but, stiffly and slowly, came down the steps.
'Pa?' she whispered. 'It's me, Scarlett. I've come home.'
Her father looked at her. 'Daughter,' he said. 'Daughter.'
'He's an old man!' thought Scarlett, shocked.
A baby's cry came from the wagon and Gerald looked across.
'It's Melanie and her baby,' whispered Scarlett. 'She's very ill - I brought her home.'
Gerald went to the wagon, straightening his shoulders. 'Cousin Melanie!' he said. 'Twelve Oaks is burned. You must stay with us.'
'We must carry her,' said Scarlett. 'She can't walk.'
Another person came from the house. It was Pork, Gerald's personal slave. He ran down the steps. 'Miss Scarlett!'
Scarlett caught him by the arms and felt his tears on her hands as he held them. 'Glad - glad you're back!' he cried.
It was Pork who carried Melanie indoors. Prissy took the baby, Wade followed them up the steps into the house. Scarlett caught her father's arm before he could follow, too.
'Did they get well, Pa?' she said.
'The girls are getting better,' he said. 'Your mother-'
'Yes?'
'Your mother died yesterday,' said Gerald.
---
Gerald said it over and over again as he followed Scarlett around the house. 'She died yesterday - she died yesterday.' Scarlett felt nothing except a great tiredness. She would think of Mother later, or she would simply cry and cry.
Later, when she was alone with her father, she asked, 'Why didn't the Yankees burn Tara?'
'They used the house for offices,' said Gerald.
'Yankees - in this house?' The thought made her feel sick.
'They were, daughter,' said Gerald. 'We saw the smoke from Twelve Oaks before they came. But Miss Honey and Miss India were in Macon, so we didn't worry about them. We couldn't go to Macon. The girls were so sick - your mother - we couldn't go. Our negroes ran away. They stole the wagons and the horses. Only Mammy, Dilcey and Pork stayed. The Yankees came up the road from the river and I met them at the front door.'
'Oh, brave little Gerald!' thought Scarlett.
'They told me to leave,' went on Gerald. 'They told me they were going to burn the place. I told them that we had typhoid in the house and they would burn it over the heads of three dying women. The young officer was - was a gentleman.'
'A Yankee gentleman? Pa!'
'A gentleman,' said Gerald. 'He rode away and came back with an army doctor who looked at the girls - and your mother.'
'You let a Yankee into their room?'
'He had medicine and we had none. He saved your sisters,' said Gerald. 'They didn't burn the house, they moved in. The officers filled all the rooms except the sick room, and the soldiers lived in tents around the place. They killed the cows, the chickens and the pigs. They took the pictures and some of the furniture.'
'And - and Mother? Did she know Yankees were in the house?'
'She never knew anything.'
'Thank God,' said Scarlett.
'And then they moved on.' He was silent for a long time and then he held her hand. 'I'm glad you're home,' he said simply.
---
After Gerald went to bed, Scarlett went to the room where Careen and Suellen were sleeping. Mammy was there, watching them. Her eyes lit up when she saw Scarlett.
'My child is home!' Mammy said softly. 'Oh, Miss Scarlett, now that Miss Ellen is dead, what are we going to do?'
Scarlett sat down next to the bed. 'I want you to tell me about Mother,' she said, 'I just couldn't ask Pa about her.'
Tears came from Mammy's eyes. 'It was those Slattery trash that killed Miss Ellen. I told her and told her not to-'
'Slatterys?' said Scarlett, confused.
'Emmie Slattery was sick with typhoid and Miss Ellen went to nurse her,' said Mammy. 'I told her to leave those white trash alone, but she didn't listen. Then, when Emmie was getting better, Miss Careen went down with typhoid, and then Miss Suellen. So Miss Ellen had to nurse them, too. With all the fighting up the road, and the Yankees across the river, and the field negroes running off every night, I was nearly crazy with worry. But Miss Ellen was cool and calm, except that she worried because we couldn't get medicines. And then she went down with typhoid, too.' Mammy dried her tears before she went on. 'Miss Ellen went fast, Miss Scarlett. Even that nice Yankee doctor couldn't do anythin' for her. She died a few nights after the cotton burned-'
'Has the cotton gone?' said Scarlett. 'Tell me!'
'Yes, Miss Scarlett. The Yankees burned it.'
'Three years' cotton!' thought Scarlett. 'One hundred and fifty thousand dollars, in one big fire!'
مشارکت کنندگان در این صفحه
تا کنون فردی در بازسازی این صفحه مشارکت نداشته است.
🖊 شما نیز می‌توانید برای مشارکت در ترجمه‌ی این صفحه یا اصلاح متن انگلیسی، به این لینک مراجعه بفرمایید.