سرفصل های مهم
فصل 07
توضیح مختصر
زمان مطالعه

13 دقیقه

سطح

ساده
دانلود اپلیکیشن «زیبوک»
این فصل را می‌توانید به بهترین شکل و با امکانات عالی در اپلیکیشن «زیبوک» بخوانید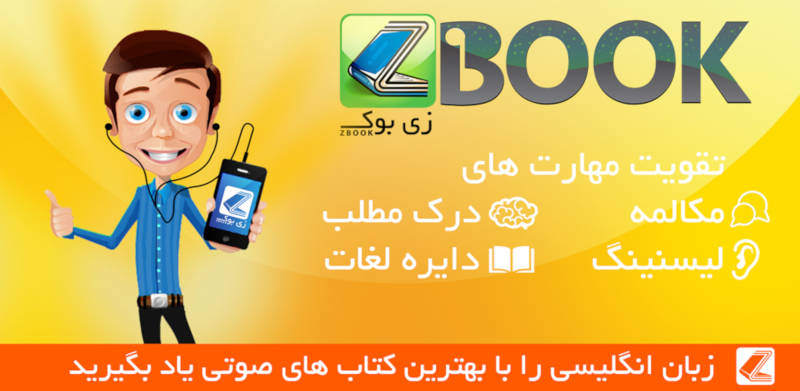 متن انگلیسی فصل
Chapter seven
News from Tara
That summer, for the first time since the war began, the people of Atlanta heard the sound of battle. The Yankees were getting closer! Many old men, like John Wilkes, and young boys, like Phil Meade, were sent to guard the bridges at Chattahoochee River, at the back of the main Confederate army.
Then, on a hot July afternoon, after a terrible battle at Peachtree Creek, a stream of Confederate soldiers began to arrive in Atlanta. Some were covered in blood, others helped those who couldn't walk to get to the hospitals.
Within days, the Yankees were on three sides of Atlanta, and the railway to Tennessee was under Yankee control. Only one railway to the south, to Macon, was still open. But if they could hold it, Atlanta could stand against the Yankees.
But when shells began to fall in the streets, women, children and old people began leaving the city. Mrs Elsing and Mrs Merriwether refused to leave. They were needed at the hospital, they said proudly, and no Yankee was going to run them out of their homes. Mrs Meade also refused. Phil was fighting not far away and she wanted to be near. Aunt Pitty was among the first to leave. She went to Macon to stay with a cousin. 'You girls should come with me,' she said.
But Scarlett did not like Aunt Pitty's cousin. 'I'll go to Tara, and Melanie can go to Macon with you,' she said.
'Scarlett, don't leave me!' cried Melanie. 'I'll die if you aren't with me when the baby comes! You promised Ashley that you'd take care of me. He told me he was going to ask you.'
'I'll keep my promise,' Scarlett said, tiredly, 'but I won't go to Macon. I'll go home to Tara, and you can come with me.'
But Dr Meade stopped Melanie going to Macon or Tara. 'You cannot travel,' he said. 'It might be dangerous. Miss Pitty, you go to Macon and leave the young ladies here. Miss Melanie, you must stay in bed until the baby comes.'
He spoke privately to Scarlett 'She is going to have a difficult time,' he said. 'You must stay with her until the baby comes. With these shells falling, it may be at any time.'
So Aunt Pitty went to Macon, taking Uncle Peter with her. And Scarlett and Melanie were left alone in Atlanta with Wade and Prissy.
---
Those first days, Scarlett would not go into the streets. Every time she heard the scream of a shell coming, she rushed to Melanie's room and threw herself on the bed, and the two of them hid their heads in the pillow. Prissy and Wade hid under a table downstairs, Wade crying and Prissy screaming.
'I'd rather let Melanie die than go out and find the doctor when the shells are falling,' thought Scarlett.
But Prissy calmed Scarlett's fears. 'Don't you worry, Miss Scarlett. I know all about deliverin' babies,' she said. 'Ain't my mother told me all about it? Just leave it to me.'
At the end of July, Scarlett received a letter from Gerald telling her that Careen was ill with typhoid and that Scarlett must not come home. That night, she sat outside the house and thought of Tara. Life there would never be the same. She would never again hear the wild, happy voices of the Tarleton boys. Or the Munroe boys, or little Joe Fontaine, or The front gate opened and she quickly brushed tears from her face before looking up.
It was Rhett Butler. 'So you didn't go to Macon,' he said. 'Why did you stay?'
'To be with Melanie. She - well, she can't go just now.'
'Is Mrs Wilkes still here?' he said. He lit a cigar. 'And you stayed with her. How strange.'
'I see nothing strange about it,' she said, uncomfortably.
'You think Mrs Wilkes is silly and stupid,' he said. 'So why do you stay when there are Yankee shells falling all around?'
'Because she's Charlie's sister and - and like a sister to me,' said Scarlett, her cheeks getting hot.
'You mean because she's Ashley Wilkes' widow,' said Rhett.
Scarlett became angry. She liked to think she was a mystery to men, but Rhett could see through her like glass.
He took her hand in his. 'How lucky, to find you alone,' he said, and something in his voice made her face go hot again.
'He's going to tell me he loves me!' she thought. 'Then I can tell him he's wasting his time, and he'll feel a fool!'
He kissed her hand, and something electric passed through her whole body as his warm mouth touched her skin. 'I'm not in love with him,' she told herself. 'I'm in love with Ashley.'
'Scarlett, you do like me, don't you?' he said.
'Well… sometimes,' she said.
'Could you ever love me?'
'I've got him!' she thought, and answered in a cool voice. 'Certainly not! Not until you behave like a real gentleman.'
'And I don't intend to do that,' he said. 'So you don't love me? Good, because although I like you, Scarlett, I don't love you, and I didn't want to be the second man not to return your love, my dear.'
'You - you don't love me?' she said.
'Did you hope that I did? I'm sorry. But I do like you a lot. I know you still think lovingly of the wooden-headed Mr Wilkes, who has probably been dead these last six months. But there must be room in your heart for me, too. Scarlett, I want you more than I've ever wanted any woman.'
Scarlett was surprised and confused. 'Are you asking me to marry you?' she said.
He dropped her hand and laughed loudly. 'No, I'm not a marrying man, didn't I tell you that?'
'But - but - what-?'
'My dear,' he said quietly. 'I'm asking you to be my lover.' Lover! Scarlett felt shock and disappointment at the same time. 'Get out!' she cried. 'Get out and don't ever come back! I'll - I'll tell my father, and he'll kill you!'
She watched him smile. He was not ashamed, he was amused! She ran into the house and tried to crash the door shut behind her, but it was too heavy.
'May I help you?' he asked.
And he crashed it shut for her as she ran upstairs.
---
As the hot, noisy days of August came to an end, the shelling stopped. Then worrying news came from the south. The Yankees were trying to take the railway at Jonesboro, and Tara was close to the fighting. Eventually a soldier came to say that the Confederate army had pushed the Yankees back, but the railway was damaged and it would be some time before trains could travel again. He brought Scarlett a letter from her father, after meeting him in Jonesboro, and was able to tell her that the Yankees hadn't got to Tara.
'But what was Pa doing in Jonesboro?' she asked.
The soldier looked nervous. 'He - he was looking for an army doctor to go to Tara with him,' he said.
Scarlett opened her father's letter and began to read:
Dear Daughter, Your mother and both girls have typhoid and are very ill, but we must hope for the best. When your mother went to her bed, she told me to write and say that you must not come home and put yourself and Wade in danger, too. She sends her love and asks you to pray for her.
For the next week, Scarlett waited nervously for more news, but none came. No one knew where the Confederates were, or what the Yankees were doing. She had seen enough typhoid in the Atlanta hospitals to know that a week was a long time with that terrible illness, and she wanted to be at home. 'Oh, why doesn't this baby come?' she thought.
The last day of August arrived, and with it came rumours of a big battle south of Atlanta. People waited for news. If the Yankees won the Macon railway, they would soon be in Atlanta!
On the first of September, Scarlett woke to hear a sound like distant thunder. 'Rain coming,' she thought at first. Then she went to the window. 'No, not rain, guns! And from the south!' There lay Jonesboro, Tara - and her mother.
Scarlett went to Melanie's room. Melanie was in bed, her eyes closed and with dark circles around them. She looked worse than any sick person Scarlett had ever seen. Then her eyes opened and a soft warm smile lit her face.
'Scarlett,' she said. 'There's something I want to ask you.' Scarlett sat down on the bed and Melanie held her hand.
'I'm sorry about the guns, dear,' said Melanie. 'They're towards Jonesboro, aren't they? I know how worried you are. You could be at home if it weren't for me, couldn't you?'
'Yes,' said Scarlett, rudely.
'You're so good to me, and I love you for it. If I die, I want you to take my baby. Will you do that?'
Scarlett pulled her hand away, frightened. 'Don't be silly, Melanie,' she said. 'You're not going to die.'
'Promise me, Scarlett, then I won't be afraid,' said Melanie. 'I'm sure my baby will come today.'
'Oh, all right, I promise,' said Scarlett. 'Why do you think it will come today?'
'I've been having pains.'
'I'll send Prissy for Dr Meade,' said Scarlett.
'No, you know how busy he is. Just send for Mrs Meade.'
مشارکت کنندگان در این صفحه
تا کنون فردی در بازسازی این صفحه مشارکت نداشته است.
🖊 شما نیز می‌توانید برای مشارکت در ترجمه‌ی این صفحه یا اصلاح متن انگلیسی، به این لینک مراجعه بفرمایید.