سرفصل های مهم
فصل 09
توضیح مختصر
زمان مطالعه

12 دقیقه

سطح

ساده
دانلود اپلیکیشن «زیبوک»
این فصل را می‌توانید به بهترین شکل و با امکانات عالی در اپلیکیشن «زیبوک» بخوانید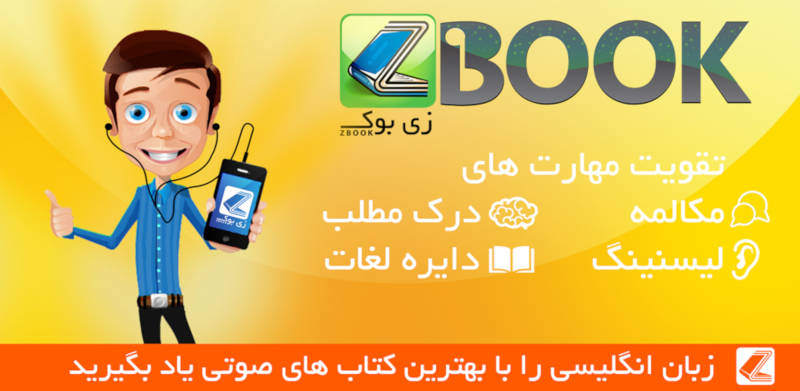 متن انگلیسی فصل
Chapter nine
Escape from Atlanta
Scarlett came down the dark stairs slowly, like an old woman. She went outside and sat on the front step. It was all over. Melanie was not dead, and Prissy was giving the small baby boy his first bath while Melanie was asleep.
The night air was cool and fresh on her face and arms. More soldiers were leaving the city, passing by the house, although she could not see them clearly in the darkness.
What could she do? Where could she turn for help? Scarlett remembered Rhett. He was strong and clever, and he wasn't afraid of the Yankees. And he had a horse and carriage, too.
She called Prissy. 'Captain Butler lives at the Atlanta Hotel,' she said. 'Go there quickly and tell him about the baby. Tell him that I want him to get us out of here.'
'Suppose Cap'n Butler ain't at the hotel?' said Prissy.
'Go to the bar-rooms, go to Belle Watling's house,' said Scarlett. 'Just find him, or the Yankees will get us all!'
Scarlett went back into the house and waited. After some time, she saw that the sky was becoming pink over the east of the city. Then a large flame shot high into the darkness.
'The Yankees are burning the city!' she thought.
Moments later, Prissy ran into the room.
'The Yankees-?' Scarlett began.
'No, it's our men,' said Prissy. 'They're burnin' the gun factory, an' what the army left. We're all going to burn up!'
'Did you see Captain Butler?' said Scarlett.
'Yes, I saw him, an' I says "Come quick, Cap'n Butler, and bring your horse and carriage." And he says they took his horse but he'll steal another one.'
'He's coming? He's going to bring a horse?'
'So he says.'
Scarlett began to feel better. She would forgive Rhett anything if he got them out of this mess. 'Wake up Wade and dress him,' she told Prissy. 'Then pack some clothes for all of us. Don't tell Miss Melanie we're going, not yet, but put two thick towels around the baby and pack his clothes, too.'
It seemed hours before Rhett finally came with a wagon. He was dressed as if he was going dancing, in a white coat and trousers. He carried two guns, and his pockets were full of bullets.
'Good evening,' he said, smiling and taking off his hat. 'Fine weather we're having! I hear you're going on a trip.'
'If you make any jokes, I'll never speak to you again,' said Scarlett, her voice shaking.
'You're frightened!' He pretended to be surprised.
'Yes, I am! And if you had any sense, you'd be frightened, too!' she said. 'We must get out of here.'
'And where are you going?' he asked politely.
'I'm going home,' she said.
'You mean to Tara?' he said. 'Scarlett, are you mad? The Yankees may be all over Tara by now. You can't go right through the Yankee army!'
'I will go home!' she cried, tears running down her cheeks. Suddenly, she was in his arms. His hands smoothed her hair gently, and when he spoke his voice was gentle, too.
'Don't cry, my brave little girl,' he said. 'I'll take you home.'
---
Rhett turned west along the narrow street, and the wheel of the wagon hit a stone so hard that Melanie cried out in the back of the wagon. Wade and Prissy were next to her with the new baby. Scarlett was in the front next to Rhett.
'Must we go through the fire?' she asked him.
'Not if we hurry,' he said.
He stopped the horse suddenly. 'Soldiers,' he said.
Long lines of Confederate soldiers walked through Marietta Street, too tired to care about the burning buildings around them. Many had no shoes, and their uniforms were torn and dirty. They went past silently, like ghosts.
'Take a good look,' said Rhett, 'so you can tell your grandchildren that you saw the last soliders of the sacred Cause.'
Suddenly she hated him for insulting these broken men. She thought of Charles, of Ashley who might be dead, and all those brave young boys, now dead. She forgot that she had once thought they were fools.
Rhett watched the soldiers with a strange and thoughtful look on his face. Then there was a crash of falling wood and Scarlett saw a thin flame above the building next to them.
'Rhett, hurry!' she shouted.
They went quickly from one narrow street to another until the sound of the flames died behind them. Rhett did not speak. His face looked cold and hard, as if he'd forgotten where he was. Scarlett wanted him to say something - anything - but he only sat and stared at the dark road ahead.
'Oh, Rhett,' she said. 'I'm so glad you aren't in the army!'
At this, he turned his head - and she saw in his eyes how angry and confused he was. After that, she said nothing.
At last, they were on a wider, smoother road.
'We're out of the city,' said Rhett. 'Do you still want to do this crazy thing? The Yankee army are between you and Tara.'
'Yes!' she said. 'Please, Rhett, let's hurry!'
'You can't go to Jonesboro down this road,' he said, 'they've been fighting up and down there all day. Do you know any wagon paths?'
'Oh, yes,' cried Scarlett. 'I know a wagon path. Pa and I used to ride it. It comes out only a mile from Tara.'
'Good,' said Rhett. 'Maybe the Yankees aren't there yet. Maybe you can get through if-'
'I can get through? Aren't you going to take us?'
'No,' he said. 'I'm leaving you here.'
'Leaving us?' she said wildly. 'Where are you going?'
'I'm going with the army,' he said.
'Rhett, stop joking!'
'I'm not joking, my dear,' he said, smiling. 'Think how delighted our soldiers will be at my last-minute appearance.'
'Oh, Rhett!' she cried. 'Why are you going?'
He laughed. 'Perhaps because I'm a Southerner, and I'm ashamed. Who knows?'
'You should die of shame, leaving us alone and helpless-'
'Scarlett, anyone as selfish and strong-minded as you is never helpless. God help the Yankees if they get you!' He stepped down from the wagon. Then he put his hands up, caught her under the arms and brought her to the ground next to him. He took her several steps away from the wagon. 'I'm not asking you to understand or forgive,' he said. 'I'll never understand or forgive myself for this foolishness. But the South needs every man, so I'm off to the wars.' His warm, strong hands moved up her arms. 'I do love you, Scarlett, although I told you I didn't. Do you want to change your mind about what I suggested before? A soldier would go to his death with beautiful memories.'
He was kissing her now with slow, hot lips. Charles had never kissed her like this. The kisses of the Tarleton and Calvert boys never made her go hot and cold like this.
A voice came from the wagon. It was Wade's.
'Wade frightened!'
And suddenly Scarlett remembered that she was frightened, too, and that Rhett was leaving her. And on top of it all, he was insulting her with his shocking suggestions!
She pulled herself away from him. 'You coward!' she screamed. 'You nasty, horrible thing!' And she hit him across the mouth with all her strength.
He put a hand to his face. 'I see,' he said quietly.
'Go on!' cried Scarlett. 'I don't want to see you ever again! I hope a shell lands right on you. I hope it blows you into a million pieces. I hope-'
'Never mind the rest,' said Rhett, smiling. 'I understand your general idea.' He walked back to the wagon. 'Mrs Wilkes?'
Prissy's frightened voice answered from the wagon. 'Miss Melanie fainted a long way back, Cap'n Butler.'
'That's probably best,' he said. 'If she was awake, I doubt that she could live through all the pain. Take good care of her, Prissy.' He turned round. 'Goodbye, Scarlett.'
Scarlett knew he was looking at her but she did not speak. She saw his big shoulders moving in the dark, then he was gone. She came slowly back to the wagon, her knees shaking. She put her head against the neck of the horse and cried.
مشارکت کنندگان در این صفحه
تا کنون فردی در بازسازی این صفحه مشارکت نداشته است.
🖊 شما نیز می‌توانید برای مشارکت در ترجمه‌ی این صفحه یا اصلاح متن انگلیسی، به این لینک مراجعه بفرمایید.