سرفصل های مهم
فصل 03
توضیح مختصر
زمان مطالعه

15 دقیقه

سطح

ساده
دانلود اپلیکیشن «زیبوک»
این فصل را می‌توانید به بهترین شکل و با امکانات عالی در اپلیکیشن «زیبوک» بخوانید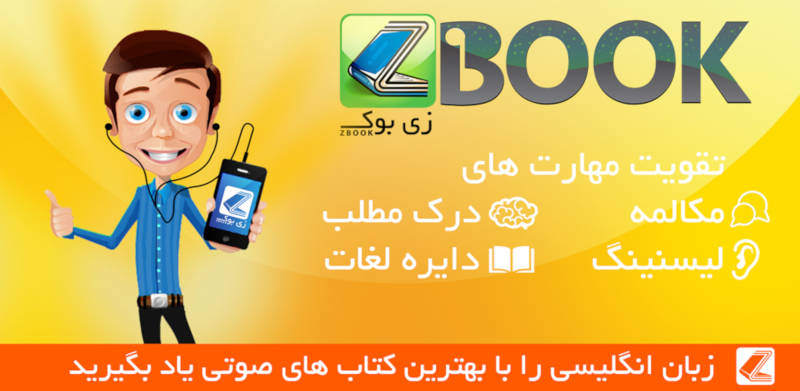 متن انگلیسی فصل
Chapter three
Changes
Scarlett sat under a large tree, with her lunch on a plate in front of her. But although there were seven handsome young men sitting around her, Ashley was not one of them and she was not happy. He was sitting on the grass with Melanie Hamilton, talking quietly and smiling the slow, lazy smile that Scarlett loved. Melanie had dark hair and a heart-shaped face. She was small, but seemed older than her seventeen years.
Scarlett saw Rhett Butler talking to John Wilkes. He looked at her and laughed, and she had the feeling that this nasty man knew her true feelings about Ashley, and was amused.
It was two o'clock and the sun was warm. Scarlett was just wondering if India would suggest that the ladies went into the house, when she heard Gerald arguing with John Wilkes.
'Hope for peace with the Yankees?' Gerald was shouting. 'No, the South must show that it's strong and ready for a fight!'
Other men joined in the discussion. 'Of course we'll fight!'
'Yankee thieves!'
'One Southerner can fight twenty Yankees!' Charles Hamilton found himself alone with Scarlett as the others moved away. 'Miss O'Hara,' he said, 'if I go to fight, will you be sorry?'
Scarlett thought men were stupid to think women were interested in these things, but she answered, 'I'll cry into my pillow every night,' not meaning a word of it.
'Miss O'Hara, I must tell you something,' said Charles, suddenly feeling brave. 'I - I love you! I want to marry you!' Scarlett wanted to tell Charles he looked silly, but said automatically, 'This is so sudden. I don't know what to say.'
'I'll wait for ever!' cried Charles.
Scarlett noticed that Ashley was now with the group of men. 'If Georgia fights, I'll go with her,' Ashley was saying. 'But most of the sadness in the world was caused by wars, and when they were over, no one knew what they were about.'
More arguing burst out after this until Rhett Butler spoke. 'Gentlemen,' he said, 'can I say a word? There's not one gun factory in the South, and not a wool or cotton factory either. We haven't a single war-ship, and the Yankees could quickly stop us selling our cotton abroad with a blockade. They have all the things we haven't got, gentlemen. All we have is cotton and slaves - and brave talk!'
Everyone was shocked, but Scarlett could not help feeling he was right. She had never seen a factory, and did not know anyone who had. 'But he's no gentleman to say these things at a party, where everyone is having a good time,' she thought.
---
It was late afternoon, and the ladies were resting in the six great bedrooms at Twelve Oaks, to be ready for the dance that evening. They had their dresses off, and most were asleep.
Scarlett checked that Melanie was lying down next to Honey Wilkes before she quietly left the room and went down the stairs. From a window, she saw Ashley drinking and talking with a group of men on the step outside. She walked silently across to the library. 'I'll wait in here until he comes into the house,' she thought, 'and then I'll call to him.'
The library was half-dark with the curtains closed to keep out the sun. Across the room was a sofa with its high back towards her, and around the walls were hundreds of books. Scarlett left the door open and tried to remember what she was going to say to Ashley. 'Perhaps it will help if I pray,' she thought, and closed her eyes.
'Scarlett!' It was Ashley's voice. She opened her eyes and saw him looking at her from the doorway. 'Are you hiding from Charles or the Tarletons?' he said.
She pulled him into the room.
'What is it?' he said. 'Have you got a secret to tell me?'
'Yes - a secret,' she said. 'I love you!'
He was silent, and there was a worried and confused look in his eyes. Then he made himself smile and said lightly, 'You have every other man's heart here today, Scarlett, isn't that enough? Do you want mine, too? Well, you've always had it.'
'He doesn't believe me!' she thought. 'He thinks I'm just flirting with him!' Scarlett looked into his eyes. 'Ashley! Tell me you love me, my dear!' she cried.
He put his hand across her lips. 'Don't say these things.'
'But I love you,' she cried, 'and I know you love me. Ashley, you do care, don't you?'
'Yes,' he said quietly. 'I care.'
'And you do want to marry me?' she said.
'I'm going to marry Melanie,' he replied. He took her hands in his. 'How can I make you understand, Scarlett? Love just isn't enough when two people are as different as we are.'
'But you said you cared for me,' said Scarlett.
'I was wrong to say it.'
She began to get angry. 'You're afraid to marry me!' she said, her voice getting louder. 'You'll marry that stupid little fool who can only say "No" and "Yes"!'
Ashley's face went white. 'Stop!' he said.
She pulled away from him. 'I'll hate you until I die!' she shouted, and she hit him hard across the face.
He said nothing, but lifted her hand to his lips and kissed it. Then he was gone, and the memory of the sad and hopeless look on his face would stay with her until the day she died.
Scarlett began to shake. 'Now he'll hate me,' she thought. 'Every time he looks at me he'll remember me saying all those things.' She began to feel hot all over. Did other people know how she felt about Ashley? Was everyone laughing at her?
Her hand dropped to a little table next to her, and her fingers closed around a pretty glass bowl. She picked it up and threw it wildly across the room. It missed the top of the sofa but crashed against the wall beyond.
'This,' said a voice from the other side of the sofa, 'is too much!' A man had been lying on it, but now he stood up.
It was Rhett Butler.
Scarlett almost fainted. 'Sir,' she said, 'you are no gentleman to listen to other people's conversations!'
'And you, Miss, are no lady,' he said. 'But ladies rarely interest me, and I cannot understand, my dear Miss O'Hara, what a wild and hot-blooded girl like you can find to like about the handsome but very boring Mr Wilkes.'
'You aren't good enough to clean his boots!' she shouted.
He laughed. 'And you were going to hate him all your life!' She wanted to kill him, but she walked out of the room and pulled the heavy door shut behind her with a crash.
---
A horse came fast towards the house, its rider low over the animal's back. Excitement was in every line of the man's face as he jumped down. The other men crowded round him, and he spoke quickly. Suddenly, Stuart Tarleton gave a shout.
Scarlett saw these things through a window as she went quietly back up the stairs. 'Somebody's house must be on fire,' she thought. She went on to the bedroom and was about to open the door when she heard voices inside.
'Scarlett flirted with every man here today,' Honey Wilkes was saying. 'She was certainly going after Charles, and you know Charles and I are going to be married.'
'Are you really!' whispered other voices excitedly.
'Yes, but don't tell anybody yet,' said Honey. 'But there's only one person Scarlett cares about - and that's Ashley!'
'Honey, you know that isn't true,' said Melanie. 'And it's so unkind to say it.'
'It is true! Scarlett took Stuart from India, and today she tried to take Mr Kennedy from Suellen. And Ashley-'
Scarlett ran back down the stairs. 'I must get home!' she thought. But when she was on the steps outside, she stopped. She couldn't go home! She couldn't run away and show them how ashamed she was feeling! It would only make things worse.
She hated them. She hated Ashley. She hated everyone!
'I'll stay and make them sorry,' she thought. 'I will!'
She turned towards the house - and saw Charles Hamilton.
'Do you know what's happened?' he cried.
She said nothing, only stared at him.
'Mr Lincoln called for soldiers!' he said. 'Seventy-five thousand of them! Of course, it will mean fighting, Miss Scarlett, but don't you worry, it'll be all over in a month.'
Scarlett was only half-listening. 'He has plenty of money,' she was thinking. 'He lives in Atlanta, and if I marry him quickly it will show Ashley that I don't care - that I was only flirting with him. And it will just kill Honey. She'll never get another man, and everyone will laugh at her! And it will hurt Melanie because she loves Charles so much.'
'Will you wait for me, Miss Scarlett?' Charles was saying.
Scarlett made a decision. 'I don't want to wait,' she said.
He held her hand, his mouth wide open. Twice he tried to say something, but the words wouldn't come. At last he said, 'Can - can you possibly love me?'
She said nothing but looked down at the floor, pretending to be shy. Charles wanted to shout and sing and kiss her, and then to tell everyone that Scarlett O'Hara loved him!
'Will you marry me soon?' he said, not daring to breathe.
'The sooner the better,' she said.
---
Within two weeks, Ashley was married to Melanie, and Scarlett was married to Charles. Two months later she was a widow.
Charles died from typhoid. He never fought a battle. He never got close to a Yankee. Soon after, Scarlett discovered that she was going to have a baby, and she became the mother of Charles son. She called him Wade. She did not love or want the child, and it did not seem possible that he was hers.
Every time she thought of Ashley, she cried, and went back to her bed and refused to eat. Ellen tried to help but failed. And then Charles aunt, Miss Pittypat Hamilton, wrote asking if Scarlett could come to Atlanta for a long visit. She and Melanie wanted very much to see Charlie's dear little baby.
So Scarlett went to Atlanta with Wade, and Prissy, her young slave. She did not want to go, but any change was welcome.
مشارکت کنندگان در این صفحه
تا کنون فردی در بازسازی این صفحه مشارکت نداشته است.
🖊 شما نیز می‌توانید برای مشارکت در ترجمه‌ی این صفحه یا اصلاح متن انگلیسی، به این لینک مراجعه بفرمایید.