سرفصل های مهم
فصل 06
توضیح مختصر
زمان مطالعه

14 دقیقه

سطح

ساده
دانلود اپلیکیشن «زیبوک»
این فصل را می‌توانید به بهترین شکل و با امکانات عالی در اپلیکیشن «زیبوک» بخوانید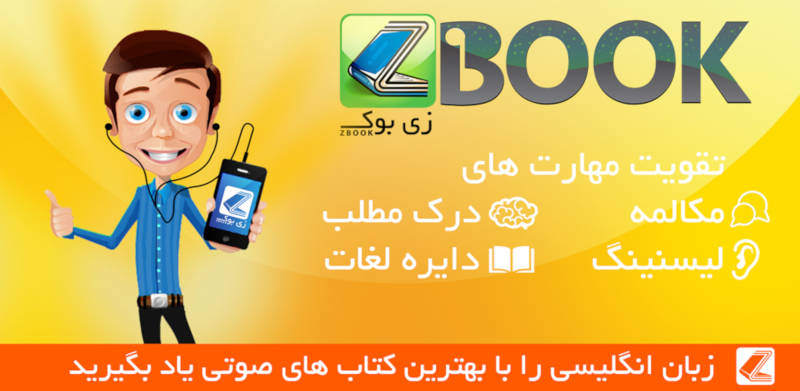 متن انگلیسی فصل
Chapter six
Missing
In the early part of 1863, the war went well for the Confederacy, but on the fourth day of July, there was news about hard fighting in Pennsylvania, near a little town called Gettysburg. The news came slowly, and fear began to spread across the town. Mothers prayed that their boys were not in Pennsylvania, but those who knew their relations were fighting next to Dr Meade's son, Darcy, said they were proud for them to be in the big fight that would win the war.
In Aunt Pitty's house, the three women looked into each other's eyes with fear. Ashley was fighting with Darcy.
People waited outside the newspaper office for news. Scarlett, Melanie and Aunt Pitty came and waited in their carriage. Scarlett saw Mrs Meade with her youngest son, Phil, waiting for news of Darcy. Then the crowd began to move as Rhett Butler came through on his horse.
'The first lists will be out soon,' he said. 'Yes, look!'
The side window of the newspaper office opened and a hand came out. In it were the lists of the dead - long, narrow pieces of paper with the names close together. The crowd began to fight for them and there were shouts of, 'Let me through!'
Rhett got off his horse and pushed his way forward, his heavy shoulders above the rest of the crowd. Then he was back with five or six lists in his hand. He gave one to Melanie, and the others to the ladies in the carriages near him.
Melanie's hands shook so much that she gave the list to Scarlett, who quickly began to read. 'White… Wilkins… Winn… Zebulon… Oh, Melanie, he's not on it! He's not on it!'
Melanie began to cry with happiness, while Scarlett's heart seemed ready to burst. Ashley was alive! Ashley was alive!
Mrs Meade sat in her carriage and looked across at Melanie. 'Darcy won't need those new boots now,' she said.
'Oh, my dear!' cried Melanie, and jumped from her carriage.
'Mother, you've still got me,' said Phil. 'And if you'll just let me, I'll go and kill all the Yankees-'
'No!' cried Mrs Meade.
'Phil Meade, don't talk like that!' said Melanie, climbing in with Mrs Meade. 'Drive us home. Captain Butler, can you tell the doctor? He's at the hospital.'
Scarlett looked at the list again. So many names from Atlanta, and from all of Georgia. Calvert - Fontaine - Munroe. And surely there couldn't be three Tarletons! But there were. 'Tarleton - Brenton, Stuart and Thomas.' And Boyd killed the first year somewhere in Virginia. All the Tarleton boys gone!
'I'm sorry, Scarlett,' said Rhett. 'Many of your friends?'
'Yes,' she said. 'Oh, Rhett, why do there have to be wars? Why didn't the Yankees just pay for the negroes? Or why didn't we just give them the negroes for nothing?'
'It isn't about the negroes, Scarlett,' he said. 'They were just the excuse. There'll always be wars because men love wars.' He turned away. 'Now, I'm going to find Dr Meade.'
---
After losing the battle of Gettysburg, the tired and much smaller Confederate army were pushed back into Virginia for the winter. As Christmas got closer, Ashley came home for a week. His father and his sisters - Honey and India - came to Atlanta to join him and Melanie.
Scarlett wanted to cry with happiness when she saw him. There was something new and strange in the lines of his sun-burned face. He was the same handsome Ashley, but much more exciting! He looked at her and said, 'Oh, Scarlett! You pretty, pretty thing!' and kissed her on the cheek.
Each day she tried to speak to Ashley alone, but Melanie was always with him. They all had questions to ask him about the war but, although he told them jokes and funny stories about friends, it seemed to Scarlett that he did this to stop them asking the questions he did not want to answer.
The week passed quickly, and Ashley had to return to Virginia. He said goodbye to Melanie in their room, and then Scarlett was at last able to see him alone.
'Ashley, may I go to the station with you?' she asked him.
'Father and the girls will be there,' he said. 'I want to remember you saying goodbye here. Will you let me do that?'
'Ashley, I'd do anything for you,' she said.
'Would you?' he said. 'There's something you can do for me.'
'What is it?' she asked, happily.
'Will you look after Melanie for me?' he said.
'Look after Melanie?' she said, disappointed.
'She loves you so much,' he said. 'Scarlett, when I think of what might happen to her if I was killed-'
'Don't say it!' she said. 'It's bad luck to speak of death!'
'I can't tell what will happen to me or to any of us,' said Ashley. 'But when the end comes, if I'm alive, I'll be far away from here. Too far to look after Melanie.'
'The - the end?' said Scarlett.
'The end of the war - and the end of the world.'
'Ashley, surely you don't think the Yankees will win.'
'All this week I've talked lies,' he said, 'I didn't want to frighten Melanie or Aunt Pitty. But yes, Scarlett, I think the Yankees will win. Gettysburg was the beginning of the end.'
'I couldn't live if you were dead!' she thought wildly.
'Don't repeat what I've said,' he told her. 'I don't want to frighten the others. You're strong, and it will be good to know that you and Melanie are together if anything happens to me. You will promise, won't you?'
'Oh, yes!' she cried, ready to promise him anything. 'Ashley! I can't let you go away! I can't be brave about it!'
'You must be brave,' he said. He took her face in his hands and kissed her lightly. 'Scarlett! Scarlett! You're so fine and good and strong. So beautiful - not just your sweet face, my dear, but your mind and your body.'
'Oh, Ashley,' she whispered happily, waiting for him to say the three magic words 'I love you'. But they didn't come. Instead, she heard Uncle Peter with the carriage outside. 'Goodbye,' Ashley said softly.
'Kiss me,' she whispered. 'Kiss me goodbye.'
At the first touch of his lips on hers, she threw her arms around his neck and pulled him to her. For a moment he held her close, but then quickly pushed her away.
'No, Scarlett, no,' he said in a low voice.
'I love you!' she cried. 'Ashley, say you love me!'
She looked into his face - and it was the unhappiest face she was ever to see. 'Goodbye!' he said, his voice a whisper.
---
For the next two months, Scarlett was happy. She had felt the quickness of Ashley's heart when her arms went round his neck. She had seen the look on his face. Oh, he loved her! She was sure of this now, and could almost feel sorry for Melanie.
But then in March Melanie said that she was going to have a baby, and a sharp pain cut right through Scarlett.
'Dr Meade says it will be here in late August or September,' Melanie said happily. 'Oh, Scarlett, isn't it wonderful?'
'Dear God!' thought Scarlett. 'A baby! Ashley's baby. Oh, how could he when he loves me and not Melanie? I can't go on living here now. I'll go home to Tara.'
And the next morning she got up intending to pack her things, but something happened that stopped her.
News came that Ashley was missing. He'd been missing for three days, after going on a five-man search to discover where the Yankee army were preparing to fight their next battle.
A shocked Scarlett was certain that God was punishing her for loving a married man. Melanie's face was white and frightened, like a child lost in the dark.
'Scarlett,' she said. 'You're all I've got now. Oh, I know Ashley is dead!' Suddenly, she was in Scarlett's arms, and they were crying and holding each other close.
'At least I've got his baby,' whispered Melanie.
'And I've got nothing,' thought Scarlett. 'Nothing but the look on his face when he said goodbye.'
---
The first reports were 'Missing - believed killed,' but they changed to 'Missing - believed to be a prisoner.' Melanie, her hopes alive again, met every train, praying for a letter. She refused to obey Dr Meade and stay in bed, and one afternoon she fainted at the station and Rhett Butler brought her home.
'Mrs Wilkes, you're going to have a baby, aren't you?' he said. And when she gave an embarrassed nod, he went on, 'Then you must take better care of yourself or you'll harm the baby. I'll talk to some people I know in Washington. If Mr Wilkes is a prisoner, he'll be on a prisoners' list, and if he isn't - well, there's nothing worse than not knowing. But you must promise me you'll take care of yourself, or I won't help.'
'Oh, you're so kind,' cried Melanie.
A month later, Rhett brought news that Ashley was not dead but at Rock Island, a cruel and terrible prison in Illinois where many men would die before the end of the war.
'He had a chance to get out, but refused it,' said Rhett. 'The Yankees need men to fight the Indians in the West, and any prisoner who will join the Yankee army and fight the Indians for two years can get out of prison.'
'Why didn't he do that?' cried Scarlett. 'Why didn't he join, and then run away and come home as soon as he got out?' Melanie became angry. 'How can you suggest that? I'd prefer to know he was dead at Rock Island than he was no longer a Confederate but a Yankee soldier! Of course he refused.'
When Scarlett was alone with Rhett, she asked, 'Wouldn't you join the Yankees to get out of that place, and then run away?'
'Of course,' said Rhett, with a cold smile.
'Then why didn't Ashley?' said Scarlett.
'He's a gentleman,' said Rhett - meaning Ashley was a fool.
مشارکت کنندگان در این صفحه
تا کنون فردی در بازسازی این صفحه مشارکت نداشته است.
🖊 شما نیز می‌توانید برای مشارکت در ترجمه‌ی این صفحه یا اصلاح متن انگلیسی، به این لینک مراجعه بفرمایید.