سرفصل های مهم
فصل 04
توضیح مختصر
زمان مطالعه

14 دقیقه

سطح

ساده
دانلود اپلیکیشن «زیبوک»
این فصل را می‌توانید به بهترین شکل و با امکانات عالی در اپلیکیشن «زیبوک» بخوانید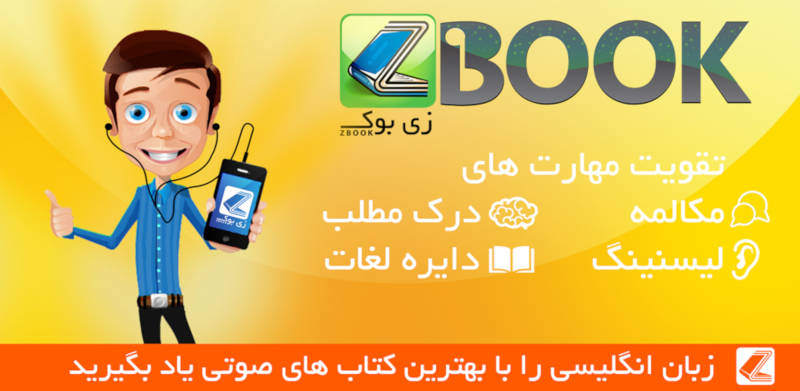 متن انگلیسی فصل
Chapter four
Atlanta
The war was making Atlanta a busy city. Trains thundered in and out, and the narrow, muddy streets were full of army wagons and ambulances. Scarlett rode from the railway station in Miss Pittypat's carriage, with 'Uncle Peter', a tall, thin negro who was Aunt Pitty's old slave.
She saw a tall, handsome woman in a bright coloured dress, and with hair so red that it couldn't possibly be the real colour. 'Who is that, Uncle Peter?' she whispered.
'I don't know,' said Uncle Peter, looking away quickly.
'Yes, you do. Who is she?'
'Belle Watling,' he said after a moment. 'Miss Pitty ain't going to like you asking questions about women like that.'
Scarlett was suddenly shocked. 'She must be a bad woman!' she thought, staring. She had never seen a prostitute before.
Miss Pittypat's red-brick house was on Peachtree Road, and Aunt Pitty was waiting excitedly on the front step. Melanie was with her and Scarlett saw the loving smile of welcome on the little heart-shaped face - and felt a rush of dislike.
This jealous dislike grew as the days went by, and sometimes Scarlett had to leave the room when Melanie talked about Ashley. But Atlanta was more interesting than Tara, and she was busy nursing at the hospital with Mrs Meade, the doctor's wife, and other women. All married women in Atlanta nursed the soldiers, and most were glad to do it. But Scarlett was a nurse only because she had to be.
'Melanie is content to stay at home and never go to parties, and to wear black for her brother when she's only eighteen years old,' thought Scarlett. 'But she was never popular like me and she doesn't miss the things I miss. And she's got Ashley and I haven't got anybody!' And she began to cry.
One afternoon, two ladies of the town - Mrs Merriwether and Mrs Elsing - visited Aunt Pitty.
'The McLure girls were called to Virginia to bring home their brother,' Mrs Elsing told them. 'He was hurt.'
'Pitty, we need you and Melanie to take their places at the sale tonight,' said Mrs Merriwether.
'Oh, but we can't go,' said Aunt Pitty. 'With poor Charlie dead only a-'
'Don't say "can't" to me, Pittypat Hamilton,' said Mrs Merriwether. 'We need you to watch the negroes with the food, and we need Melanie for the McLure girls' table. Just remember, it's to make money for the Cause!'
'I think we should go,' said Scarlett suddenly, trying not to look too enthusiastic. 'We must do it for the hospital.'
They all looked surprised that it was Scarlett who offered, but Mrs Merriwether said, 'Scarlett's right. You must all come.'
---
Scarlett sat behind a table with Melanie at the sale. They were in a large room, which was usually full of soldiers learning the business of war. But tonight there were flowers and coloured lights around the room, and music was playing. There would be dancing soon, but already Scarlett's feet were secretly moving in time with the music.
Across the room, a tall man, dressed in black, with a fine white shirt, was staring at her. He smiled and she smiled back - until she remembered who he was, and then her hand flew to her mouth! It was Rhett Butler, and now he was coming over!
'I did not think you would remember me, Miss O'Hara,' he said. There was laughter in his eyes, and Scarlett's face went bright red as she remembered their last meeting.
Melanie turned at the sound of his voice. 'Oh, it's Mr Rhett Butler, isn't it?' she said, smiling. 'I met you-'
'At Twelve Oaks,' he finished for her.
'What are you doing so far from Charleston, Mr Butler?'
'Business,' he said. 'I find I must not only bring things into your city but must also stay here to sell them.'
Melanie gave him a delighted smile. 'You must be the famous Captain Butler we've heard so much about - the blockade runner. Scarlett, what's the matter? Are you feeling faint?'
Scarlett sat down on a chair. 'Of all the people to come here,' she was thinking, 'why did he have to come?'
'It's quite warm in here,' Rhett was saying. 'Can I take you across to a window, Miss O'Hara?'
'No,' said Scarlett, so rudely that Melanie stared.
'She's not Miss O'Hara any longer,' said Melanie, smiling in a kind way. 'She is Mrs Hamilton, and my sister now.'
'Oh,' said Rhett, looking closely at Scarlett. 'And are your husbands here tonight?'
'My husband is in Virginia,' said Melanie, proudly. 'But Charles-' She could not go on.
'Charles is dead,' said Scarlett.
'My dear ladies!' said Rhett. 'I'm so sorry. But to die for one's country is to live for ever.'
Melanie smiled at him through her tears while Scarlett felt herself hating him. 'He doesn't mean a word,' she thought.
Melanie forgot about Captain Butler and Scarlett as customers crowded round her table. Scarlett sat quietly on her chair, wishing that Captain Butler was back on his ship.
'Has your husband been dead long?' he asked her.
'Yes, almost a year.'
'And this is the first time-?'
'I know it looks strange,' she said, 'but the McLure girls couldn't come, so Melanie and I came-'
'For the Cause,' he finished for her.
'Why does he make it sound so cheap?' thought Scarlett. When Mrs Merriwether spoke of 'the Cause', she spoke proudly. Scarlett wanted to tell him this but then remembered she was only here because she was tired of sitting at home.
He seemed to guess her thoughts, because he said, 'Would you be here if the Confederacy didn't need you, Mrs Hamilton?'
'Of course not,' said Scarlett. 'People would think I hadn't loved-' And she stopped. She could not pretend to him that she had loved Charlie, not after the things he had heard in the library at Twelve Oaks.
He moved close to her. 'Don't worry.' he whispered. 'Your guilty secret is safe with me!'
'How can you say those things!' she said, angrily. But then she looked at him, saw the laughter in his eyes and realized he was joking with her - and she found herself laughing, too.
Several people near them were shocked to see Charles' widow laughing with a strange man, and began to whisper about it.
Dr Meade called for everyone to be quiet. 'Gentlemen,' he said, 'if you want to dance with a lady this evening, you must pay for her! Remember, all the money is for the Cause!'
The young girls whispered excitedly, while the men laughed. 'Oh, if only I could wear an apple-green dress and have flowers in my hair!' thought Scarlett. 'Twenty men would fight to dance with me and pay their money to the doctor!'
Rhett Butler was watching her. Suddenly, he called out: 'Mrs Charles Hamilton - one hundred and fifty dollars in gold!' Scarlett was so surprised, she could not move. Everyone looked at her, and she saw the doctor whisper to Rhett Butler, probably telling him that widows could not dance.
'Another one of our young ladies, perhaps?' said Dr Meade.
'No,' said Rhett. 'Mrs Hamilton.'
'Impossible,' said the doctor. 'Mrs Hamilton will not-'
'Yes, I will!' Scarlett heard herself shout.
She saw the shocked faces of Melanie and the older women; she saw the surprised and annoyed faces of the younger girls. But Scarlett didn't care. She was going to dance again!
'I - I'm doing it for the Cause,' Scarlett told Rhett, and he began to laugh. 'Stop laughing, everyone is looking at us!'
'Do you care if people talk?' said Rhett.
'No - but - well, a nice girl is supposed to care.' She changed the subject. 'Tell me, do you have a lot of money?'
'What a rude question, Mrs Hamilton!' he laughed. 'But the answer is yes, and I'll make a million on the blockade. One can always make money from a war, whether one is on the winning side or not.'
'Do you think the Confederacy will lose?'
'Yes,' he said.
'Oh, well, these things bore me,' said Scarlett. 'Captain Butler, don't hold me so tightly, people are looking.'
'If no one was looking, would you care?' he said, smiling.
'Captain Butler!' she said, pretending to be shocked. Then added, 'You dance very well for a big man, but it will be years and years before I'll dance again.'
'I'll offer more money for you in the next dance,' he said, 'and the next, and the next.'
'Oh, it's the end of the music,' said Scarlett. 'And here's Aunt Pittypat coming out of the back room. I suppose Mrs Merriwether told her. Her eyes are as big as saucers.'
---
'I don't care if they talk,' said Scarlett, next morning. 'I'm sure I made more money for the hospital than any girl there.'
'What does the money matter?' cried Aunt Pitty. 'Poor Charlie dead only a year! And that Captain Butler is a terrible person, Scarlett.'
'I can't believe he's all that bad,' said Melanie, gently. 'When you think how brave he's been, running the blockade-'
'He isn't brave,' said Scarlett. 'He does it for money. He doesn't care about the Confederacy, and he says we're going to lose. But he dances wonderfully.'
Pittypat and Melanie were so shocked they could not speak.
'I'm tired of sitting at home and I'm not going to do it any more,' Scarlett went on. 'If they all talked about me last night, then it won't matter what they say about me now.'
Melanie put her arm round Scarlett. 'You did a brave thing last night,' she said, 'and it's going to help the hospital a lot. Aunt Pitty, it's been difficult for Scarlett. And war times aren't like other times. Think of all the soldiers who are far from home and without friends. We've been selfish. We must have a soldier here to dinner every Sunday from now on.'
مشارکت کنندگان در این صفحه
تا کنون فردی در بازسازی این صفحه مشارکت نداشته است.
🖊 شما نیز می‌توانید برای مشارکت در ترجمه‌ی این صفحه یا اصلاح متن انگلیسی، به این لینک مراجعه بفرمایید.