سرفصل های مهم
زندگی کردن و مردن
توضیح مختصر
زمان مطالعه

8 دقیقه

سطح

خیلی ساده
دانلود اپلیکیشن «زیبوک»
این درس را می‌توانید به بهترین شکل و با امکانات عالی در اپلیکیشن «زیبوک» بخوانید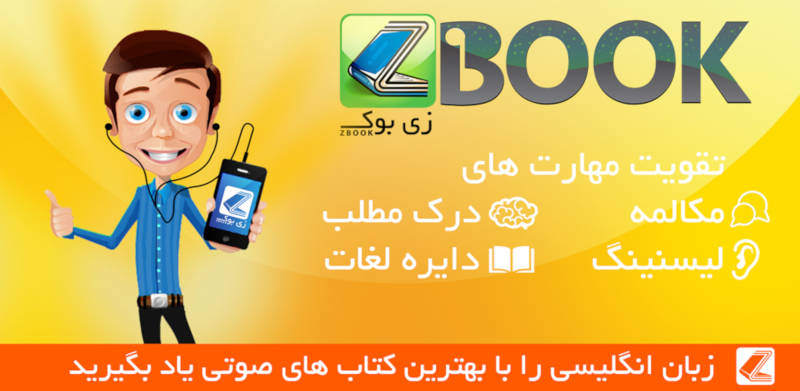 متن انگلیسی درس
CHAPTER 4 Living and dying
Dead cold
In the old Soviet Union (Russia) it was often hard to buy food.
Meat was the most difficult thing to find. When people wanted to buy something they usually had to wait in a long line before they could get it and pay for it.
One day in Moscow some years ago, there was the usual long line Of people at the cashier's desk in a shop. It was Winter and the weather was quite cold. In the line there was an Old woman with a very big hat on her head. She waited quietly with the other people, but then suddenly she fell to the floor.
'What's wrong with her?' somebody asked.
'Get a doctor!' another person said.
One man in the line Was a doctor so he quickly went over to the woman on the floor. He looked at her carefully and took her hand. Then he took Off her hat — under it was a frozen chicken.
'Oh, that's very sad,' the doctor said. 'I think she took the chicken and put it under her hat because she didn't have any money to pay for it.' But the chicken Was too cold — she had a frozen head.
The chicken killed her.
Coat from the Dead
One evening a man called James was on the road from Oxford to London. There weren't many cars on the road because it was late.
Suddenly in the lights of his car he saw a woman by the road — she was quite young and very pretty. dangerous to walk along the road when dark and late,' he thought. He stopped, opened the window and asked the young woman, 'Where are you going?
dangerous to stand here at night perhaps I can take you to London With me.' The young woman didn't answer but she opened the door of the car and got in.
James asked here a lot of questions: 'What's your name? Where do you live? Why are you on the road at night? Is your family in London? Where are your friends? Have you got any money? Are you hungry?' The young woman sat next to James but she said nothing. Not one word. She only looked at the road.
Soon James Stopped asking questions and they drove along without talking. Coming into London there were more cars and James had to drive more slowly. Suddenly the young woman started to open the door so James stopped the car quickly. They were in front of a house on a long street. The woman opened the door and got out of the car, then she slowly walked up to the front door Of the house. James watched her and thought angrily, 'She didn't Say "Thank you" '
Three days later he opened the back door of his car and found a coat. 'This isn't my coat,' he thought. Then he remembered the young woman. Perhaps it was her coat. He had to drive to London again that evening so he thought, 'I'll take her coat back… I remember the street and the house.' He drove there, parked in front Of the house and walked up to the door. An Older woman answered.
'Does a young woman live here?' he asked. 'I think this is her coat — she left it in my car three days ago.'
The woman looked at the coat and began to cry. 'That was my daughter's coat… '
'Here, please give it back to her then,' James said.
'I can't the woman said. 'She's dead.'
'Dead!' said James.
'Yes, she died five years ago.'
Fire years ago?' James asked quietly.
'Yes, on the road between Oxford and London…in an accident,' the woman said.
Beer Today, Gone Tomorrow
John Buss lived in Manchester with his grandfather, Frank — an Old man Of 92! But Frank wasn't happy. He Was in hospital. He didn't like the noise in the hospital very much and it was too hot, he told John, when he visited his grandfather one afternoon.
'Can I bring you something when I come next time?' John asked. 'l can visit you again tomorrow'
His grandfather answered quickly. 'Oh, yes, please… bring me some beer,' he said very quietly and looked round carefully.
Nobody heard him — only John. 'l usually drink two Or three beers every day but they give me any in this place.'
'But, Grandad, you can't drink beer in here. You know that — the doctor told you.'
'l know, I know… be careful. put the beer in a bag, then nobody will see it.'
So the next day John went back to the hospital with some bottles Of beer in a bag and gave it to his grandfather. The Old man looked in the bag, smiled and said, •Oh, thank you, John.
Thank you. Now I'm happy.' Frank opened a bottle and drank it.
He opened a second bottle and drank it. After that he opened a third bottle…
Two days later the doctor telephoned John. 'I'm sorry, Mr Buss, but I have some sad news for you your Grandad died last night. But he was happy — he had a smile on his face.'
John laughed because he remembered the bottles of beer. His grandfather liked beer and he was always happy With a bottle in his hand.
'Did you bring him some beer?' the doctor asked.
'Er… yes, I did,' John answered. 'He had two or three bottles two days ago.'
'Oh, I see,' the doctor answered. 'He was happy because he had some beer.'
'But I don't understand,' John thought. took him long life beer!'
مشارکت کنندگان در این صفحه
تا کنون فردی در بازسازی این صفحه مشارکت نداشته است.
🖊 شما نیز می‌توانید برای مشارکت در ترجمه‌ی این صفحه یا اصلاح متن انگلیسی، به این لینک مراجعه بفرمایید.