سرفصل های مهم
فصل 10
توضیح مختصر
زمان مطالعه

9 دقیقه

سطح

متوسط
دانلود اپلیکیشن «زیبوک»
این فصل را می‌توانید به بهترین شکل و با امکانات عالی در اپلیکیشن «زیبوک» بخوانید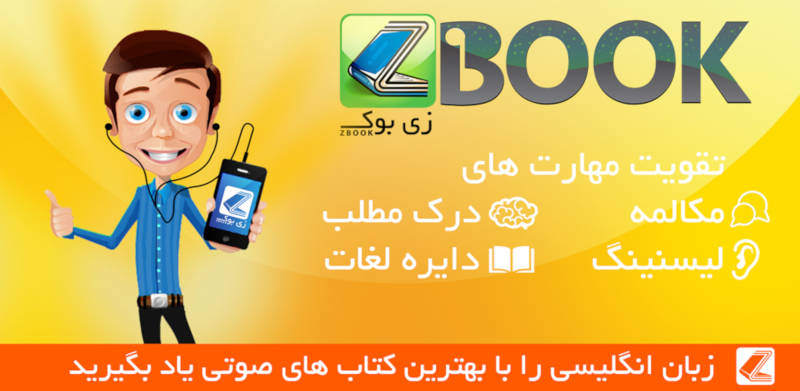 متن انگلیسی فصل
CHAPTER TEN
A Farewell Dinner
The next evening Faust was playing at the New York Academy of Music again. Everything was as it had been two years before on the evening that he and May had announced their engagement: Newland stood in the box rented by his gentlemen's club with Mr Jackson and Lefferts; May was in her grandmother's box with her mother and aunt; the large blonde soprano on the stage sang out "Mama!" triumphantly. Newland looked at May. He had a strong desire to tell her the truth and ask for the freedom he had once refused, when she offered it to him in St Augustine.
He ran through the red corridor to Mrs Mingott's box. Entering quietly, he leaned close to May and said, "I have a terrible headache. Will you come home with me?"
May whispered to her mother who nodded sympathetically, and in fifteen minutes they were at home, in the library Newland lit a cigarette.
"I want to tell you something, May."
"Yes, dear?" said May, sitting down.
"It's time I told you something about myself," he began. "Countess Olenska -"
"Oh, why should we talk about Ellen tonight?" said May impatiently. "I know I've been unfair to her. You've understood her better than most people. You've always been kind to her. But it doesn't matter now, does it, now that it's all over?"
"What do you mean?" asked Newland.
"Well, she's going back to Europe soon, and Granny approves of the idea and has given her enough money to be independent of her husband. I thought you knew. I thought they would have told you at the office." She blushed and looked down.
"How do you know?" Newland asked at last.
"Ellen and I had a long talk yesterday evening, when I was at Granny's house. She was so kind to me. I think she understands everything. Then, this afternoon, she sent me a note. She has gone back to Washington to pack her things. She says she is going to sail from New York for Europe in ten days. She's going to live in Paris. You know, Newland, we haven't given a big dinner party yet. Let's give one for Ellen before she leaves."
---
The dinner was very formal and elegant. Lamplight shone on the ladies' bare shoulders and on their red and blue and gold silk dresses. The gentlemen wore elegant black jackets with white flowers. There were five vases full of orchids on the long dining table. Nine days had passed since Ellen had returned to Washington, and Newland had heard nothing from her. Now she was back in New York, and the next day she would sail for Europe, but she wasn't going back to her husband. Therefore, he could follow her. And, if he did that, he was sure she wouldn't send him away. This thought gave him the strength to get through the dinner party. As the guest of honor, Ellen sat on Newland's right at dinner. Her face looked pale and tired - almost ugly - and he had never loved it so much. He looked down at her hands. All the beauty that seemed to have deserted her face was there in her hands: her long pale fingers and slender wrists. He thought to himself, "I would follow her just for the chance of seeing her hands again!"
Now that she was leaving, everyone was affectionate. People kept mentioning her name, referring to her as "Ellen" and "the dear Countess", as though they had never gossiped about her, never thought her life was scandalous, never said she should go back to her husband. Newland looked at them: his eyes went from one well-fed face to another, and suddenly he realized that, for months, all these people had believed that he and Ellen were lovers. And now they were glad because they had succeeded in separating the lovers. It was New York's way of doing things, without scenes, without scandal. They had all come this evening to support May, and May understood this. She too believed that Newland and Ellen were lovers. She too approved of this way of avoiding unpleasant scenes. Ellen would go back to Europe, and everything would return to normal.
Mrs van der Luyden sat on Newland's left. She, Mrs Welland and Sillerton Jackson were discussing Beaufort and Regina. They were merciless. "They're doing this," thought Newland, "to show me what would happen to me if I offended them." He laughed out loud.
"Do you think it's funny?" asked Mrs van der Luyden indignantly. "Well, I suppose Regina's idea of staying in New York has its ridiculous side…" and she continued talking to the others.
Newland suddenly realized that he had said nothing to Ellen since the dinner began. He had to speak to her, to have a polite conversation.
"How was your journey from Washington?" he asked.
She looked at him, and her eyes said clearly, "Oh yes! Let's play our parts well!"
"It was fine," she replied, "but the train was very hot."
"You won't have that problem in France," he said. "I remember one train ride from Calais to Paris. I've never been so cold in my life!"
She laughed.
"But no matter how uncomfortable it is, travel has its advantages," said Newland, raising his voice to address Larry Lefferts on the other side of Ellen. "You get away - you see something new. I'm planning to do some traveling myself soon. Hey, Larry, let's take a trip around the world, starting next month!"
"I can't go next month," replied Lefferts. "There's the charity ball for the blind. I can't miss that."
At this point, the ladies went to the drawing room. The gentlemen lit their cigars and returned to their conversation about Beaufort. "All the old values are changing now," said Lefferts. "In a few years we'll all be marrying our children to Beaufort's bastards!"
"Oh, dear!" cried Sillerton Jackson. "What a terrible thing to say!"
Henry van der Luyden sat at the end of the table, with an expression of sadness and disgust upon his face.
---
Two hours later, everyone left. Suddenly, Newland was by the front door and Ellen was in front of him, offering him her hand.
"Goodbye," he said. "I'll see you in Paris." He spoke in a loud voice: he wanted everyone to hear.
"Oh," she replied. "I would be so happy if you and May could visit me there!"
Then she was gone.
He walked up the stairs slowly and went into the library. He lit a cigarette and stood gazing into the fire.
May came in and sat down in the big armchair beside him. "Well! I think that was a great success, don't you?" she said brightly. "Do you mind if I stay here with you and talk about the party?"
"All right." He sat down in the armchair opposite her. "There's something I'd like to discuss with you first. You see, I'm tired, May. Very, very tired."
"Oh, my dear! I thought so. You've been working too hard!"
"Perhaps. Anyway, I need a break -"
"You mean from the law? You want to give up the law?"
"I want to go away - to travel for a while - to get away from everything."
"Where to?" asked May.
"Oh, I don't know. India - or Japan."
"But I'm afraid you can't do that, my dear," said May gently. "Not unless you take me with you, and I don't think the doctor would let me go…"
She came over and put her arms around him. She was blushing and there were tears in her eyes. "I found out this morning that I'm expecting a baby!"
"Oh, my dear!" said Newland. He stood up and embraced her. She was warm and trembling in his arms. "Have you told anyone else?"
"Only Mamma and your mother," she replied. He couldn't see her face: it was buried in his shoulder. "Oh, and Ellen. I told Ellen. You remember I told you that we had a long talk and she was very kind to me."
"Yes. I remember. But wasn't that two weeks ago? I thought you said you just found out this morning…"
"Yes," said May. "It's true. I wasn't sure about it then, but I told her I was. And, you see, I was right!" She raised her head and looked at him, her blue eyes wet with victory.
مشارکت کنندگان در این صفحه
تا کنون فردی در بازسازی این صفحه مشارکت نداشته است.
🖊 شما نیز می‌توانید برای مشارکت در ترجمه‌ی این صفحه یا اصلاح متن انگلیسی، به این لینک مراجعه بفرمایید.