سرفصل های مهم
فصل 06
توضیح مختصر
زمان مطالعه

8 دقیقه

سطح

متوسط
دانلود اپلیکیشن «زیبوک»
این فصل را می‌توانید به بهترین شکل و با امکانات عالی در اپلیکیشن «زیبوک» بخوانید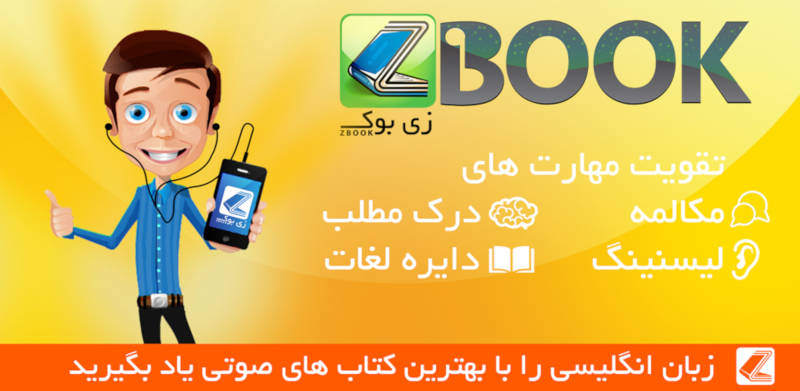 متن انگلیسی فصل
CHAPTER SIX
Boston
Mrs Archer said they'd all been invited by Professor and Mrs Emerson Sillerton to a party for the Blenkers. "It's a terrible bore, of course, but the Sillertons are related to Sillerton Jackson, so I suppose at least some of us will have to go."
"I'll go with Mother," said May.
'I'm afraid I can't go," said Newland. "I've arranged to go to a farm in the north to look at some horses."
Having said that he'd be gone all afternoon, it actually took him just an hour to drive up, see the horses, decide that he didn't want to buy them, and leave. The rest of the afternoon was free. He drove to the Blenkers' house near Portsmouth. He told himself that he didn't want to see Ellen, but he had a strong desire to see the house she was living in. He'd go there and look at the place. Then later he'd be able to imagine her eating breakfast there or walking in the garden. If he could do that, perhaps the world around him would feel less empty.
The Blenkers' house was a big old place. All the windows were open, but it was completely silent. Everyone had gone to the party. As Newland walked through the garden, he saw something pink. Someone had left a pink parasol on the wall. Newland felt absolutely certain that it was Ellen's. He picked up the parasol and put its handle to his lips. Just then he heard the sound of someone approaching: a woman in a rustling silk dress. He didn't look up. He had always known that this might happen…
"Oh! Mr Archer!" cried a loud young voice. Looking up, he saw the youngest and largest of the Blenker girls standing before him. "Where did you come from? No one's home except for me. They all went to the party. Mother said I couldn't go because I have a cold. I was very disappointed, but it's not so bad now that you're here." She smiled at him.
"Has Countess Olenska gone to the party too?" he asked.
"No. She received a telegram yesterday and had to go to Boston." Then she saw the parasol in his hands and cried, "Oh! You've found it! Thank goodness! I've been looking for it everywhere." She took the parasol from him, opened it, and put it over her large blonde head.
"Do you know where Countess Olenska is staying in Boston?" said Newland. "I'm going there tomorrow on business, and I'd like to -"
"How kind of you! She's staying at the Parker House."
When he got home, Newland saw a letter from the office waiting for him on the table by the door. He opened it as he went into the drawing room, where he could hear voices. May and Mrs Welland were back from the party. The letter contained nothing important. When he'd read it, Newland put it in his pocket and said to May, "I've had a letter from the office. They want me to go to Boston tomorrow on business."
The next morning he took the train to Boston and a taxi straight to the Parker House, but the receptionist told him that the Countess was out.
"Out?" repeated Newland, as if it were a word in a foreign language. He left the hotel and went for a walk in the park. As he was walking there, feeling anxious and frustrated, he suddenly saw her sitting on a bench under a tree. She looked rather tired and sad. She was holding a grey silk parasol. How could he ever have thought she'd have a pink one? He walked up to her.
She looked up, startled, and said, "Oh!" But then a lovely smile spread over her face. "Oh," she said again, in a different tone.
Newland sat beside her on the bench. "I'm here on business," he said. "What a surprise to see you here!" He didn't know what he was saying. He felt as though he were shouting at her across a large distance and that she might vanish before he could get to her.
"I'm here on business too," she said.
"What business?" he asked.
"Very unconventional business," she said with a smile."I've just refused to take back a sum of money that belonged to me."
"Your husband has come here to meet you?"
"No! At this time of year he is always at Baden-Baden. He sent a messenger. His secretary." She said the word as casually as if it were any other word in her vocabulary. "But I've refused, and I'll go back to Portsmouth by the afternoon train." She looked at Newland for a while then said, "You haven't changed."
He felt like saying, "I had, till I saw you again." Instead he stood up and said, "Let's go out to lunch together. Why not? Haven't we done all we could?"
"You mustn't say things like that to me."
"I'll say anything you like or nothing. I won't open my mouth unless you tell me to. I just want to listen to your voice. It's a hundred years since we met. It may be another hundred before we meet again."
"Why didn't you come down to meet me by the sea that day at Granny's?" she asked suddenly.
"Because you didn't look round - you didn't know I was there. I told myself that I wouldn't go to you unless you looked round." He laughed at his own childishness.
"But I didn't look round deliberately. I knew you were there. When you drove in, I recognized the carriage, so I went down to the beach."
"To get as far away from me as you could?"
"Yes."
He laughed again. "Well, you see, it's no use. My 'business' in Boston was simply to find you. Come on. Let's go to lunch."
At the restaurant, they talked and were silent. The silences weren't embarrassing: they were just as natural as the conversation. She told him what she'd been doing in the eighteen months since they'd last met.
"I was so glad to come home to my friends and relatives in New York," she said, "but, after a while, I realized that was too different to feel at home there, so I moved to Washington. I'll probably stay in Washington. You meet a greater variety of people and opinions there. People in New York blindly follow tradition, and the tradition they follow is somebody else's. Do you think Christopher Columbus would have taken all that trouble to cross the Atlantic if he had known that people in America would make a bad copy of European society?"
She smiled, but Newland felt irritated by her criticism of New York.
"Do you say that kind of thing to Beaufort?" he asked.
"I haven't seen him for a long time, but I used to, and he understood me."
"You don't like us," cried Newland, "and you like Beaufort because he's European. You think we're boring. Why don't you go back to Europe?"
He thought she'd be angry with him for saying that, but instead she sat in thoughtful silence for a while and then said, "I stay here because of you."
He blushed and waited in silence, hoping that she would say more.
"At least," she added after a while, "it was you who taught me that under the conventionality there are fine values - that people here care about their families and look after each other in a way that would seem strange where I come from. All the exquisite pleasures of Europe seemed empty and cheap then."
He wanted to say, "At least you've experienced exquisite pleasures! I never have!" But he looked at her in silence.
"I've wanted to have this conversation for a long time," she said. "I wanted to tell you how much you've changed me."
"You've changed me too!" cried Newland. "Don't forget: I'm the man who married one woman because another one told him to."
She blushed and said, "You promised not to say things like that to me."
"Ah! How like a woman!" said Newland. "None of you has the courage to talk about the bad things!"
"Is it a bad thing - for May?" she asked.
He heard the tenderness with which she spoke her cousin's name.
"Well," she continued, "didn't you tell me that we always have to think of the feelings of others? We always have to think of the family - to try to make them happy?"
"If you think that my marriage is a success, you're mistaken. If you think that by giving me up you've made May happy, you're wrong! You gave me my first glimpse of real life, and then you told me to continue the false life. No one could endure that!"
"I'm enduring it!" she cried, her eyes full of tears. Suddenly her entire soul - everything she was feeling - was expressed in her face.
"You too? Oh, all this time, you've been going through this misery too?"
For answer, the tears flowed down her face.
"Don't go back to Europe. Please, don't go," he said.
"I won't," she replied, "as long as we can stand it."
He sat in silence, trying to fix her words in his memory. He knew that he would never again feel entirely alone.
مشارکت کنندگان در این صفحه
تا کنون فردی در بازسازی این صفحه مشارکت نداشته است.
🖊 شما نیز می‌توانید برای مشارکت در ترجمه‌ی این صفحه یا اصلاح متن انگلیسی، به این لینک مراجعه بفرمایید.