سرفصل های مهم
فصل 02
توضیح مختصر
زمان مطالعه

8 دقیقه

سطح

خیلی سخت
دانلود اپلیکیشن «زیبوک»
این فصل را می‌توانید به بهترین شکل و با امکانات عالی در اپلیکیشن «زیبوک» بخوانید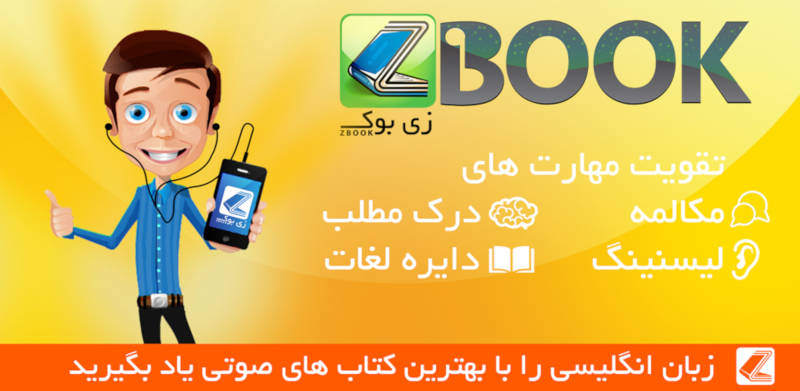 متن انگلیسی فصل
CHAPTER TWO
Invitations
That evening, Mr Julius Beaufort and his wife Regina gave a ball. They had a splendid house, and their annual ball was always a great event in New York society. Regina Beaufort was from the Dallas family of South Carolina, and Mrs Mingott was her aunt, but her husband Julius - though rich and charming - was a mystery. He was a very successful banker and he claimed to be English, but nobody knew his family, and his behavior wasn't at all what New York generally approved of: he had a mistress called Fanny Ring. Everybody - including his wife - knew about this mistress, but nobody discussed her openly. Beaufort kept another house and a carriage for Fanny Ring. When they whispered to each other, the members of New York high society said that it was a terrible scandal. Nevertheless, they continued to accept Beaufort's invitations.
When Newland and May became engaged that afternoon they had decided not to make a public announcement for some time, but now Newland told May that he wanted to announce it at once, at the Beauforts' ball. They did so, and they were both very happy. Newland was sure that it was the right thing to do. In announcing his engagement, he was announcing the connection of two important New York families: the Archers and the Wellands. If people wanted to gossip about Countess Olenska, now they would be going against two powerful families, not just one.
---
A few days later, Sillerton Jackson came to dinner at Newland's house, where he lived with his mother, Mrs Archer, and his sister Janey. When dinner was over, the ladies went to the drawing room. Newland and Mr Jackson stayed in the dining room to enjoy their brandy and cigars.
"Have you ever met Count Olenski?" asked Newland.
"Yes, once," Mr Jackson replied. "He's a very handsome fellow. He collects china - and women. I hear he'll pay any price for them."
"It's a good thing she left him. He sounds horrible."
"There are rumors about the Countess," said Mr Jackson.
"I know," said Newland impatiently. "Olenski's secretary helped her to run away from him. I hear the Count was almost keeping her a prisoner in that house, while he went out and spent his time with prostitutes. I admire the secretary for helping her. Any gentleman in his position would have done the same!"
Mr Jackson smiled and looked at his cigar. "I hear he was still helping her a year later," he said. "They were seen together in Lausanne, Switzerland. They were living together."
Newland hesitated for a moment and then said, "And why not? Just because she made a mistake in marriage, why should her whole life be over?"
"They say she wants to get a divorce," said Mr Jackson.
"Good idea!" Newland replied. "Women ought to be free! As free as we are!"
Mr Jackson poured himself more brandy and said, "Apparently Count Olenski agrees with you. He never made any effort to get her back."
When Newland had spoken so warmly about freedom for women, he had been entirely sincere, but in fact he wasn't quite so radical as his words suggested. Privately, he thought that a "nice" woman would never take advantage of such freedom, even if it were given to her.
---
A few days later a terrible thing happened. Mrs Lovell Mingott sent invitations out, asking people to a dinner party at her house "to meet Countess Olenska". Of those invited, only three accepted. Everyone else said that they couldn't come. They gave no reason: they simply refused the invitation. This was an insult. Clearly New York high society refused "to meet Countess Olenska".
"This is awful!" cried Mrs Archer when Newland told her about it. "We can't tolerate this. Our family is now linked to theirs through your engagement to dear May. We must do something. I know! Let's go and visit cousin Henry and see what he has to say about it!"
Newland agreed. It was an excellent idea. Mr and Mrs van der Luyden were at the very top of New York society. Their family was old, not just by New York standards but also by European standards, and they had several aristocratic relatives in Europe. If Mr and Mrs van der Luyden accepted Countess Olenska, the rest of New York society would have to accept her too.
Newland and his mother went to see the van der Luydens that evening. When Mrs Archer had explained all about Countess Olenska and the refusals of Mrs Mingott's dinner invitations, the van der Luydens looked very worried indeed.
"Well," said cousin Henry after a while. "The Wellands and the Mingotts are connected to our family now, so we must do something about this. It is the principle of the thing that worries me: if an established New York family supports one of its members in her misfortune, the rest of society ought to accept that and support her too." He looked at his wife.
"My wife's cousin the Duke of St Austrey is coming to stay with us next week," said Mr van der Luyden. "We'll give a little dinner party for him and invite the Countess."
"Thank you so much!" said Newland. "That is sure to solve the problem."
After the Archers had left, Mrs van der Luyden took her elegant carriage and went to visit Mrs Mingott. Two hours later, everybody knew that Mrs van der Luyden's carriage had been seen outside Mrs Mingott's door. By the next morning they also knew that the purpose of Mrs van der Luyden's visit had been to invite Countess Olenska to a dinner party for the Duke of St Austrey.
A week later, as he sat in the van der Luyden's drawing room waiting for Ellen to arrive, Newland thought about her history and her strange, unconventional education. She walked into the drawing room half an hour late, wearing one glove and fastening a bracelet around her wrist, but she didn't look hurried or anxious. On the contrary, she was quite serene.
As Henry van der Luyden introduced her to his wife's cousin, the Duke of St Austrey, it was clear that he thought he was doing her a great honor, but she didn't seem to think so. Apparently she had already met the Duke in Nice. After dinner, the Duke sat beside her on the sofa in the drawing room, but after twenty minutes of conversation Ellen left him and crossed the room to sit beside Newland. It wasn't traditional in New York for a lady to leave the company of one gentleman and seek that of another, but Ellen seemed unaware of this.
"You know the Duke already?" asked Newland, as she sat down beside him.
"Yes. He likes to gamble. He was often at our house in Nice. I think he's the dullest man I ever met, but people here seem to admire him."
Newland was a little shocked, but he laughed.
"Tell me all about May," said Ellen. "Are you very much in love?"
"As much as a man can be," Newland replied.
"Do you think there's a limit?"
"If there is, I haven't found it."
She smiled with real pleasure. "Then it really is a romance? It wasn't arranged by your families?"
"We don't allow our families to arrange our marriages here," said Newland.
She blushed. "Ah, yes!" she said. "I had forgotten that everything here is good that was bad where I've come from." She looked down at her hands, and her lips trembled.
"I'm so sorry," he said. "You are among friends here, you know."
"Yes, I know. Look! May has arrived. You'll want to hurry away and be with her."
The drawing room was filling up with after-dinner guests. May was with her mother. She was wearing a beautiful white and silver dress. She looked like the goddess Diana.
"She's already surrounded by other men," said Newland. "Look! The Duke is being introduced to her."
"Then stay with me a little longer," said Ellen quietly.
"Yes," replied Newland.
Mr van der Luyden came up and introduced Ellen to another gentleman. Newland stood up. Ellen turned to him and said, "I'll see you tomorrow after five, then."
"Yes, after five," Newland replied, though he was confused. It was the first time she had mentioned an appointment.
مشارکت کنندگان در این صفحه
تا کنون فردی در بازسازی این صفحه مشارکت نداشته است.
🖊 شما نیز می‌توانید برای مشارکت در ترجمه‌ی این صفحه یا اصلاح متن انگلیسی، به این لینک مراجعه بفرمایید.