سرفصل های مهم
فصل 05
توضیح مختصر
زمان مطالعه

9 دقیقه

سطح

متوسط
دانلود اپلیکیشن «زیبوک»
این فصل را می‌توانید به بهترین شکل و با امکانات عالی در اپلیکیشن «زیبوک» بخوانید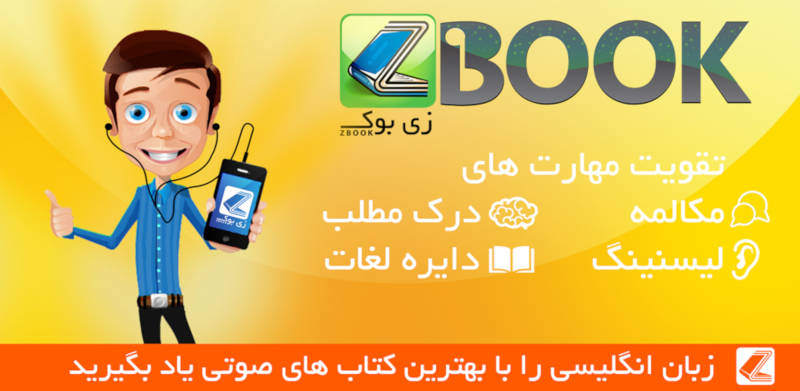 متن انگلیسی فصل
Chapter five
The Wedding
In March, May went to St Augustine in Florida with her parents for a month. Newland went down to see her. He returned two days later and went straight to Countess Olenska.
"I went to St Augustine to ask May to marry me after Easter, instead of waiting for another year, but she wouldn't agree."
"Why not?" asked the Countess, lighting a cigarette.
"She wants to give me time."
"For what?"
"She thinks my impatience is a bad sign. She thinks I want to marry her soon to get away from someone else I love more."
"She wants to give you time to give her up for another woman? That's very noble of her."
"Yes, but it's ridiculous."
"Why? Because you don't love anyone else?"
"Because I don't plan to marry anyone else," said Newland.
"Ah!" There was a long silence. "And is there another woman?"
"Yes. May's right. There is someone else." He put his hand on hers.
She stood up quickly and walked to the other side of the room. "Don't do that!" she cried.
Newland stood up. 'I'll never do anything to offend you," he said. "But you're the woman I would've married if it had been possible for either of us."
"Possible for either of us?" she cried in amazement. "But you're the one who made it impossible! You made me give up the idea of getting a divorce! You told me to save my family from scandal! And because my family was soon to be your family - for May's sake and for yours - I did what you told me to do."
"I thought -" began Newland. "I thought you were afraid of the scandal if the accusations in your husband's letter were made public."
"I had nothing to fear from that letter! All I feared was bringing scandal on the family - on you and May."
"Good God!" he cried, putting his face in his hands. Then he heard her crying by the fire. He went over to her and said, "Ellen. I'm still free, and you can get a divorce. We can be happy!" He took her in his arms and kissed her wet face.
"No, we can't," she said. "You're engaged to May, and I'm married."
"How can I marry May after this?" he cried.
"You must. You don't understand how you've changed things for me. I didn't realize that people disapproved of me. I didn't know that they all refused Granny's invitation to a dinner to meet me. Later, one day when she was angry with me, Granny told me everything. She said that you went to the van der Luyden's and asked them to invite me to dinner. She told me that you and May announced your engagement early so that I would have the protection of two families, not just one. I hadn't understood anything. Everyone seemed so kind. But no one was as kind as you. You explained to me why it was bad to ask for a divorce, and you were right. You showed me that it is wrong to find happiness by making other people suffer."
As she spoke, he sat beside her, looking at the tip of her satin shoe sticking out from under her dress. Suddenly he fell to his knees on the floor and kissed the shoe.
"I don't want to go back to my old way of thinking," she said. "Don't you see? I can't love you unless I give you up."
Newland replied bitterly: "And Beaufort? Is he going to replace me?"
He expected her to be angry, but she just went a little paler. "No," she said.
"Why not?" cried Newland. "You say that you're lonely." "I won't be lonely anymore," she said. "Now that I know you love me."
Just then, the maid came in and handed a telegram to Ellen. She opened it, read it, and handed it to Newland. It was from St Augustine:
Papa and Mama have agreed that Newland and I can marry after Easter. I'm sending a telegram to Newland now. I'm so happy!
Love,
May.
Newland and May were married the first Saturday after Easter. As he went through the ceremony and received everyone's congratulations, Newland felt cold and empty. They went on their honeymoon to all the usual destinations: London, Paris, Florence, Rome. Every hour of every day he was with May, listening to her innocent chatter. Often she irritated him. Her ideas were so conventional that - away from New York - she seemed narrow-minded and dull.
They went home in July. There, Newland felt more at ease with May. She was one of the prettiest and most popular young wives in New York, and he was proud of her. A year passed. Newland now thought of his passion for Ellen as a moment of madness. How could he ever have thought of marrying her? It was ridiculous. Now she lived on in his memory only as a strange eccentric fascination.
In August, New York's best families went to Newport. Newland and May were no exception. They were there with their families - Newland's mother and sister; May's parents, aunt, and uncle. One day, they went to visit May's grandmother Mrs Manson Mingott. She'd just arrived from the city and was staying in her house by the sea. They found her sitting in a garden chair beneath a big tree. Newland and May sat beside her, and Mrs Mingott rang the bell for tea.
"How nice to see you, Newland!" cried the old lady. "Will you be here for the whole month of August?"
"May will," Newland replied. "I must return to the city for business reasons from time to time."
"Ah! Business! Many husbands find it impossible to join their wives here except at the weekends. Marriage is one long sacrifice, as often say to Ellen."
Newland's heart seemed to stop at the mention of her name.
"Julius Beaufort is here now, but poor Regina has had to spend most of the month here alone. Julius's business keeps him in the city most of the time." Here Mrs Mingott raised an ironic eyebrow, because everyone knew that the business that kept Beaufort in the city was a lady named Fanny Ring. "From what I hear," continued Mrs Mingott, "his business isn't going very well. Apparently he invested in railways and lost a lot of money. That doesn't stop him spending money here, though. He came this morning to see Ellen, and he was telling me all about his new racehorses."
"Is Ellen here?" asked May.
Newland didn't breathe as he waited for the reply. "Well, actually she's staying with the Blenkers in Portsmouth, but she has come to see me for the day," said Mrs Mingott, then she cried out, "Ellen! Ellen!"
The maid came out of the house and said, "The Countess has gone for a walk by the sea, madam."
"Newland, will you go and find her?" asked Mrs Mingott.
"Certainly."
As Newland walked through the woods towards the sea, his heart beat fast.
He'd heard her name mentioned often enough in the eighteen months since he'd last seen her. He even knew the main events of her life. She'd spent the previous summer in Newport, but, in the autumn, she'd moved to Washington. Hearing about her had never disturbed him before, but now that he was going to see her again she became once more a warm living presence for him, and he remembered the lovely drawing room with the red walls…
Newland came out of the woods and looked down at the sea. There was a lighthouse and a pier. The sun was sinking and the whole scene was bathed in golden light. Ellen stood on the pier, looking out to sea. Beyond her, a sailboat was crossing the bay. Newland thought, "If she turns round before the sailboat passes behind the lighthouse, I'll go to her." He watched her intently, but she didn't move. She stood perfectly still, looking out to sea. He waited until the boat was well past the lighthouse, then he turned and walked back to the house.
As he and May drove away from Mrs Mingott's, May said, "I'm sorry that Ellen wasn't there. She doesn't seem to care about her old friends anymore. I suppose she moved to Washington because New York bores her. And now, instead of staying with Granny in Newport, she's staying with the Blenkers in Portsmouth. Perhaps, after all, Ellen would be happier with her husband."
"I've never heard you say anything cruel before," replied Newland.
"Why cruel?" asked May in surprise.
"Life with her husband was hell. Do you think she'd be happier in hell?"
"Well, she shouldn't have married a foreigner, then," said May.
مشارکت کنندگان در این صفحه
تا کنون فردی در بازسازی این صفحه مشارکت نداشته است.
🖊 شما نیز می‌توانید برای مشارکت در ترجمه‌ی این صفحه یا اصلاح متن انگلیسی، به این لینک مراجعه بفرمایید.