سرفصل های مهم
فصل 11
توضیح مختصر
زمان مطالعه

9 دقیقه

سطح

خیلی سخت
دانلود اپلیکیشن «زیبوک»
این فصل را می‌توانید به بهترین شکل و با امکانات عالی در اپلیکیشن «زیبوک» بخوانید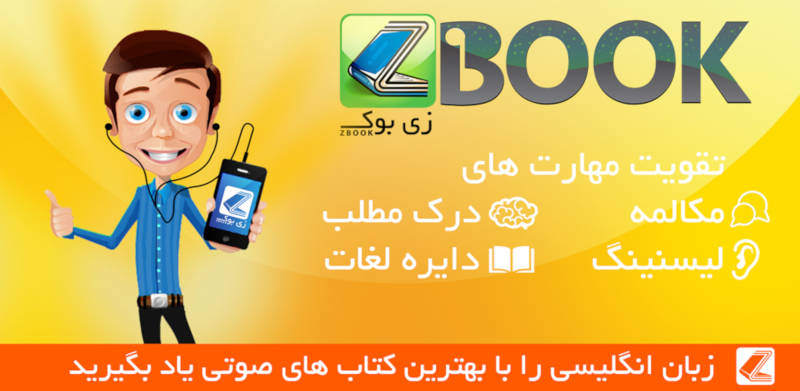 متن انگلیسی فصل
CHAPTER ELEVEN
Paris
Almost twenty-six years later, Newland Archer stood in his library, looking at the fire. His hair was now gray. This room had seen the most important moments of his family life. Here his wife had told him that she was expecting their first child - their eldest son, Dallas. Here Dallas had been christened by their old friend the Bishop of New York because he was too delicate to be taken to church. Here their second child, Mary - who looked very like her mother but was not as pretty - had announced her engagement to a boring and reliable young man from an old New York family. Here he and May had always discussed their children's futures. Mary had a passion for sports. Dallas was "artistic" and had finally found work in the office of an important New York architect. For the past six months, Dallas had been engaged to Fanny Beaufort. Lefferts had been right. Fanny was the illegitimate daughter of Julius Beaufort and Fanny Ring, but no one seemed to mind about that now. She was a delightful young woman, and Newland was glad to welcome her into the family. Perhaps May might not have approved, but she had died two years before, so her approval wasn't necessary.
But above all, it was in that library that his friend Theodore Roosevelt, who was then Governor of New York, had said to Newland, "You're the kind of man this country needs, if we're ever going to solve its problems!"
Newland had tried to be elected to public office but without success. However, he continued his useful work for the city of New York and its people. For many years, for every public, artistic or philanthropic project, people always wanted opinion. This was a big change for a man of his generation. Newland had escaped from the narrow world of old New York when men thought about nothing except sport, moneymaking and societyEven so, Newland knew he had missed something: the flower of life. When he thought of Ellen Olenska, it was abstractly, serenely, as one might think of an imaginary beloved in a book or a picture. She had become the image of all he had missed in life, and that image had kept him from other women. He had been a faithful husband, and when May had died he had honestly mourned her. Their long years together had taught him that it doesn't really matter if marriage is a dull duty, as long as it kept the dignity of a duty. The phone rang.
"Hello, Dad?" said a lively young voice from Chicago. "It's Dallas. Listen: I'm leaving for Paris on Wednesday, and I want you to come with me. I have to go for business, but, if you come too, we can make it a holiday - our last father-and-son holiday before I get married Newland felt a little nervous. May hadn't liked traveling. Now he was used to that quiet life, and the idea of going abroad was a little frightening. But Dallas was right: it was their last chance to take a holiday alone together. "Yes, all right," he said, laughing.
It was strange to be in Paris. For the first few years after Ellen had left New York, Newland had often thought of Paris as the setting of her life. He had imagined the horse-chestnut trees on the boulevards flowering in the spring, the great river rolling under its splendid bridges, the life of art and study and pleasure, and now here it was! He was walking down those boulevards with his son, and his heart was beating fast. Looking at Dallas, he wondered if his son's heart beat like that in the presence of Fanny Beaufort. He thought probably not. Can your heart beat fast for something that is permitted? He remembered the calm way Dallas had announced his engagement, absolutely sure that no one would object. "The difference between his generation and mine," Newland thought, "is that they assume they will get everything they want, whereas we almost always assumed that we would not."
"Isn't this lovely, Dad?" said Dallas, putting his hand on his father's shoulder as they walked along. "We've had the whole day to ourselves, but now we must hurry: we're going to visit Countess Olenska at half past five - Fanny made me promise to visit her. She said the Countess was so kind to her when she was in Paris."
Newland stared at him in amazement. "You told her I was here?"
"Of course - why not? Tell me, what was she like?"
Newland blushed and was silent under his son's curious gaze.
"Come on, Dad! You and she were great friends, weren't you? They say she was really lovely."
"Lovely?" said Newland. "I don't know. She was different."
"Ah, yes! That's how I feel about Fanny."
"What do you mean?" asked Newland.
"Oh, Dad! You're so old-fashioned! Don't be so prehistoric! Why can't we talk about it? Didn't you once feel about her just like I feel about Fanny? She was the woman you really loved. I know. Mother told me the day before she died. She said she knew we would be safe with you because once, when she'd asked you to, you'd given up the thing you most wanted."
Newland walked on in silence. Then he said, "She never asked me"
"No - I forgot. You never did ask each other anything did you? Or tell each other anything. You just sat and watch each other and tried to guess what the other was thinking. You're not angry with me, are you, Dad?"
"No - no, of course not."
And it was true: he wasn't angry with Dallas for saying those things. It was a relief to know that someone had guess and pitied him, and it was terribly moving to know that it had been his wife. And he wasn't angry that Dallas had arranged for them to go and visit Countess Olenska. She had never returned to her husband, and, when he had died some years earlier, she had'nt changed her way of life. There was nothing now to keep them apart. "After all, I'm only fifty-seven," he thought.
They walked to the quiet square where Countess Olenska lived. The early evening light was golden. For thirty years, her life of which he knew so little - had been lived in this golden light. Her life must have been full of interests - art, conversation, people - which he could hardly understand.
"Here it is," said Dallas, stopping in front of a modern building. "She lives on the top floor. Come on, it's almost time
"I think I'll sit here for a while," said Newland. He sat down on a bench under a flowering horse-chestnut tree.
"Why - are you ill?"
"No. I'm fine. But, please, go up without me."
"You mean you'll come up later?"
"I don't know," replied Newland slowly.
"If you don't, she won't understand."
"Go on. I'll follow you."
Dallas stared at him. "But what shall I say to her?"
"My dear boy, you always know what to say."
"All right. Shall I say that you're old-fashioned and prefer to walk up five flights of stairs because you don't like lifts?"
"Just say I'm old-fashioned. That'll be enough."
Looking perplexed, Dallas turned and walked into the building.
Newland sat on the bench and gazed up at the balcony and the windows on the top floor. He calculated the time it would take Dallas to go up in the lift, ring the door bell, be admitted, and walk into the drawing room. He wondered if it was true, as people said, that Dallas took after him.
He tried to imagine the people in the drawing room. Six was the hour for visiting. He was sure there would be more than one person there. Among them would be a pale lady with dark hair. She would hold out her hand to Dallas. He thought she would be sitting near the fire. There would be flowers on the table beside her. "It's more real to me here than if I went up," he thought. He sat on the bench for a long time, as the golden light faded and the evening came. He watched the lights come on in the room behind the windows on the top floor. Then a maid came out and closed the shutters.
Newland Archer got up from the bench and walked back alone to the hotel.
مشارکت کنندگان در این صفحه
تا کنون فردی در بازسازی این صفحه مشارکت نداشته است.
🖊 شما نیز می‌توانید برای مشارکت در ترجمه‌ی این صفحه یا اصلاح متن انگلیسی، به این لینک مراجعه بفرمایید.