سرفصل های مهم
فصل 09
توضیح مختصر
زمان مطالعه

8 دقیقه

سطح

متوسط
دانلود اپلیکیشن «زیبوک»
این فصل را می‌توانید به بهترین شکل و با امکانات عالی در اپلیکیشن «زیبوک» بخوانید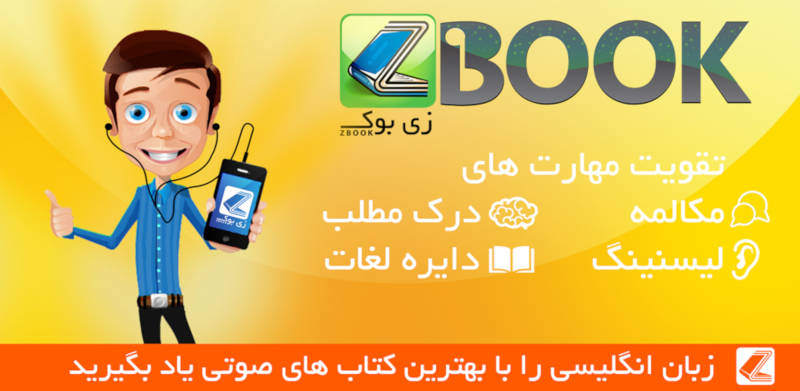 متن انگلیسی فصل
CHAPTER NINE
Decisions
Six or seven days passed. Newland didn't see Ellen and no one in the family mentioned her name in his presence. He didn't mind. He could wait. That night when he'd leaned out of the window in the icy cold, he'd made a decision. When Ellen left New York, he would leave with her. He would go with her to Washington or somewhere else, if she agreed. Japan, for instance. They could go to Japan. For days he'd been thinking about this plan. Then one day May told him that Mrs Mingott wanted to see him. There was nothing strange about the request: she was getting better, and Newland was her favorite grandson-in-Iaw. It was natural that she would ask to see him.
Standing outside Mrs Mingott's door, Newland felt his heart beating fast. In another minute he would see Ellen. He would speak to her. He would ask her when she was going back to Washington.
The maid answered the door and took him into Mrs Mingott's room. He looked around for Ellen, but she was nowhere to be seen. The old woman sat in an enormous armchair by her bed. She was pale, and there were dark shadows under her eyes, but she was much better than she'd been that first morning after the stroke. She cried out in delight when she saw him, "Hello, my dear! Am I terribly ugly?"
"You're prettier than ever!" replied Newland, laughing and taking her hand.
She laughed too and said, "But not as pretty as Ellen! That day when she came from Jersey City, she looked very pretty. I thought perhaps you'd told her so, and that's why she made you walk home in the snow."
She was still laughing, so he laughed too, waiting for the joke to be over.
"It's a pity she didn't marry you!" said Mrs Mingott suddenly. "Then I wouldn't have had all this worry about Olenski."
Newland wondered if her illness had affected her brain.
"Anyway, it's all over now. She has agreed to stay here with me. You know, they all tried to persuade me to cut off her allowance, so that she would have to go back to her husband. Yes, they did! Lovell and Augusta and Letterblair and the rest - they all tried to persuade me. And they nearly did persuade me, especially after that secretary came with the Count's new offer. It was a very generous offer, and I thought, 'Money is money, and marriage is marriage!' But when I saw her, I thought, 'You sweet bird, we can't put you back in that cage again!' I decided then that I wouldn't force her to go back. Now she has agreed to stay and take care of her Granny, and of course I've told Letterblair that she must have her proper allowance."
As Newland listened, his heart beat fast. At first, he felt confused and perplexed. He'd made a decision, and now everything was changed. Then slowly he realized that this change made things easier. If Ellen had agreed to come and live with her grandmother, surely it meant that she now understood that they couldn't live apart anymore. This was her answer to what he'd said to her in the carriage. She wouldn't take the extreme step of running away to live with him, but she would come back to New York so that they could see each other more frequently. He'd been ready to risk everything to be with her, but that was no longer necessary.
"The family are still opposed to it," Mrs Mingott continued. "They still want her to go back to her husband, and they say that I'm too old and too ill to make a proper decision about it. You'll have to help me, Newland."
"Why me?" asked Newland.
"Why not?" The old lady looked at him with her quick intelligent eyes.
"I'm too insignificant. They won't listen to me."
"You're Letterblair's partner. You must persuade Letterblair to persuade them!"
"I'll try my best."
"Good. I knew you would, because they never quoted you when they were saying that everyone thought it was her duty to go home."
He wondered if they had quoted May, but he didn't ask.
"Is Countess Olenska in?" he asked instead.
"No. She went to see Regina Beaufort. I told her that I'll never speak to Regina Beaufort again, but she said, 'Come on, Granny. She's your niece, and she's a very unhappy woman.' Then I said, 'And she's the wife of a very bad man!' and Ellen replied, 'So am I, and my family want me to go back to him!' Well, I didn't know what to say to that, so I lent her my carriage and let her go."
"I have to go now," said Newland. He kissed the old lady's hand, which was still in his.
"Ah! Whose hand do you imagine you're kissing?" cried Mrs Mingott, laughing at him. "Your wife's, I hope!"
---
He left Mrs Mingott's house and walked quickly to the Beauforts' on Fifth Avenue. He remembered the house blazing with lights on the night of the Beauforts' ball, when he and May had announced their engagement. Now it looked dead. There was only one lighted window. Some people were saying that Beaufort had left New York with Fanny Ring, but that seemed improbable. Mrs Mingott's carriage was waiting outside the door. Newland felt full of admiration for Ellen: she alone had rushed to Regina's side to show her solidarity and affection for her cousin in troubled times.
Suddenly the front door opened, and she came out. She turned and said something to someone inside the house, then she descended the steps.
"Ellen," he said in a low voice.
She stopped in surprise. He noticed two men walking along the other side of the street. They passed under a street lamp, and he saw they were Larry Lefferts and Sillerton Jackson. They looked over at Newland and Ellen with interest.
"Tomorrow I must see you somewhere where we can be alone," he whispered.
She laughed. "In New York?"
"There's the Art Museum in the park," he said. "I'll wait for you at the door at half past two."
She turned away without answering and got into the carriage.
---
The next day they met at the museum. "Why have you come back to New York?" he asked.
"Because I thought at Granny's house I would be safer," she said.
"Safer from me?"
She looked down at her hands and didn't reply.
"Safer from loving me?" he asked.
He saw that her eyes were full of tears. "Safer from doing irreparable harm!" she cried. "Let's not be like the others!"
She meant all the people in New York society who had affairs and lived a life of lies with their husbands and wives. She didn't want to be like those people, and neither did he, but something made him say, "What others? I'm no different from anyone else. I have the same desires."
She blushed and looked at him. "Shall I come to you once, then go home?" she asked in a clear low voice.
"Oh my dearest!" he said, but then he hesitated. "What do you mean by 'go home'?"
"Home to my husband."
"No! Of course you can't go home!"
"Well, I can't stay here and lie to people who have been good to me."
Newland looked at her in despair. It would be easy to say, "Yes, come once." He was sure that he would be able to persuade her later not to go back to her husband. But he couldn't deceive her. He wanted to be as honest as she was.
"That's why I want you to come away with me," he said. "What we're trying to do is impossible."
She stood up and said, "I must go."
He held her wrist. The thought of losing her was unbearable. "Well, then. Come to me once," he said. For a moment they looked at each other like enemies.
"Send me a note saying where and when," she said.
"Will you come to me tomorrow?"
She hesitated. "The day after," she said finally. Her face was very pale but full of love.
مشارکت کنندگان در این صفحه
تا کنون فردی در بازسازی این صفحه مشارکت نداشته است.
🖊 شما نیز می‌توانید برای مشارکت در ترجمه‌ی این صفحه یا اصلاح متن انگلیسی، به این لینک مراجعه بفرمایید.