سرفصل های مهم
فصل 14
توضیح مختصر
زمان مطالعه

10 دقیقه

سطح

ساده
دانلود اپلیکیشن «زیبوک»
این فصل را می‌توانید به بهترین شکل و با امکانات عالی در اپلیکیشن «زیبوک» بخوانید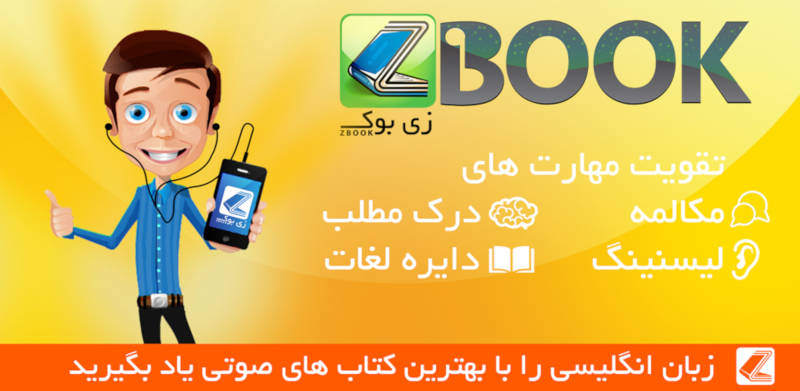 متن انگلیسی فصل
Chapter fourteen
At the ski jump
Munro took a taxi to the bottom of the ski jump. There were three ski jumps next to each other at Salpausselka. The tallest was sometimes used for the world championships and had a lift that went up to the top. At the bottom there was a small shop which sold T-shirts and tickets to the top. Munro paid and went to wait for the lift. It was a Tuesday afternoon in the middle of April. Nobody was around. On the way up Munro tried to organise his thoughts. He didn't know what to expect when he arrived at the top. He had to follow Riitta's instructions but it was clearly going to be difficult and dangerous.
The lift stopped and the doors opened. The room was empty except for Koivisto standing opposite the door, a gun in her hand. She was wearing jeans and a white sweater. She seemed tired, but there was an angry look in her eye.
'Get out!' she said waving the gun at Munro. Munro moved forward and the lift doors closed behind him. There were stairs on the right going up. And there was blood on the stairs.
'On your knees, Munro,' said Koivisto. 'And you can stop worrying about the girl. She's dead already.'
Munro got down onto his left knee. His heart turned cold. He was too late to help Sirpa.
'So you were in this with your brother,' he said. He immediately realised he needed to keep her talking. He needed a chance to take her gun.
'He was everything to me, my brother,' said Koivisto. 'When my husband left me, Jorma looked after me. He made sure I was OK. He made sure my husband paid a lot of money for leaving me. Then Jorma asked me to work for him. I helped him run some of his companies, including Bioratkaisut.'
She was about two metres away in front of Munro. Too far for him to reach the gun safely. She would shoot him before he got to it.
'So you knew what was happening at Bioratkaisut,' said Munro.
'Of course I knew,' said Koivisto angrily. 'He was making lots of money so that he could become President. He really wanted to be the President of Finland. He knew what this country needed. He had great plans. He would have been a great president. But not now. He's dead. My wonderful brother is dead and it's your fault.'
Down on one knee it was impossible for Munro to move forward without Koivisto realising. She did not take her eyes off him for one moment.
'So how did you know who I was so soon after I arrived in Lahti?' asked Munro. He needed more time. Time to think of something. Time to think of a way of getting to the gun or a way of getting Koivisto nearer to him.
'Lahti is a small place,' she said. 'We knew Virolainen had spoken to a British biologist. And we thought the British might send someone to try and find out what was happening. So when a British tourist arrived, and he didn't have a camera with him to take holiday photos, we thought it would be a good idea to keep an eye on him.'
Just two metres away. Two seconds was all he needed.
Two seconds when she wasn't looking at him.
'So why kill Virolainen's sister?' Munro looked to the right at the blood on the stairs. Out of the corner of his eye he could see that that Koivisto was still watching him. She did not look at the stairs or the blood.
'She tried to stop us too. Just like her brother. Just like you. She gave you information about the poisons we were developing. She helped you. And you killed my brother.' The gun moved a little in Koivisto's hand. She was getting ready to kill him.
'So what now?' asked Munro.
There was little left to talk about now. If he was going to do something, he would have to act quickly.
'What now?' repeated Koivisto, smiling unpleasantly 'Now I'm going to…'
At that moment a sound came from the room at the top of the stairs. A half-screaming, half-crying sound. The sound of someone hurt extremely badly. Sirpa!
This time Koivisto's head did move. She looked towards the stairs in surprise. It was the chance Munro was waiting for. He threw himself forward, pushing off hard with his right foot, his hands reaching for the gun. His left hand went over the top of the gun, pushing Koivisto backwards, his right hand went under the gun pushing it up in the air.
There was a loud noise as the gun went off. Koivisto fell back against the wall. The gun flew out of her hand and across the floor into the corner of the room. She did not run after it but instead turned towards Munro. If Munro thought the fight was over, he was wrong. Koivisto looked as if she knew how to look after herself. And she was angry.
She moved right, keeping her hands in front of her.
Munro moved with her, keeping a couple of metres away and watching her carefully. Suddenly Koivisto took a step forward with her left leg. Her right leg came round in a wide circle towards Munro's head. He stepped back and Koivisto's foot went past the end of his nose. Taekwondo. She really was dangerous. But Munro knew one or two Taekwondo moves too.
He stepped a little closer to her. She moved back. He moved a little closer again, not speaking, watching her eyes. In her eyes he saw only a fight for life or death. There was no talking now.
He took a step closer again and this time she came at him, as he knew she would have to. Her hands moved fast towards him, her left hand trying to reach his shirt, her right hand going for his eyes. Munro was ready. He quickly moved to his right, turning as he did so. As Koivisto reached out, she fell forward. Munro's right hand shot out, hitting her on the neck just below the ear. There was a sound like a tennis ball hitting a wall and Koivisto fell, her neck broken.
Munro quickly picked up Riitta's gun from the corner of the room and ran up the stairs. The room at the top had large glass walls on three sides. You could see a long way but Munro did not look out. Sirpa Virolainen was lying on her side on the floor. Munro put his fingers to the side of her neck. She was still alive! He took his mobile phone out of his pocket, and rang 112 for the emergency services.
'Quickly! I need a doctor at Salpausselka. The top of the ski-jump. There's been a shooting.'
He put his phone down on the ground next to Virolainen. There was blood on the front of her blouse high on the left side of her chest. Carefully he undid the blouse and moved it away. There was a small hole where the bullet had gone in. There was one the other side too, where the bullet had come out. That was good. There was some blood from when she had been shot, but there was no blood coming out now. That was good too.
She made a noise. Her eyes moved and opened.
'It's OK, Sirpa,' said Munro gently, taking her hand. 'You're going to be OK.'
'Yes,' said Sirpa. 'You're here now.'
'Don't talk,' said Munro, smiling at her. 'You're going to be fine. The doctor will be here very soon.'
He looked over the glass wall. Over to the right was Lake Vesijarvi, shining in the sunlight. You really could see a long way. Probably halfway to Vaaksy, he thought. Spring in Finland - winter finished, the sun out, and Sirpa was alive and was going to live. For the shortest of moments, his job done, Munro felt everything was right with the world.
مشارکت کنندگان در این صفحه
تا کنون فردی در بازسازی این صفحه مشارکت نداشته است.
🖊 شما نیز می‌توانید برای مشارکت در ترجمه‌ی این صفحه یا اصلاح متن انگلیسی، به این لینک مراجعه بفرمایید.