سرفصل های مهم
فصل 01
توضیح مختصر
زمان مطالعه

15 دقیقه

سطح

متوسط
دانلود اپلیکیشن «زیبوک»
این فصل را می‌توانید به بهترین شکل و با امکانات عالی در اپلیکیشن «زیبوک» بخوانید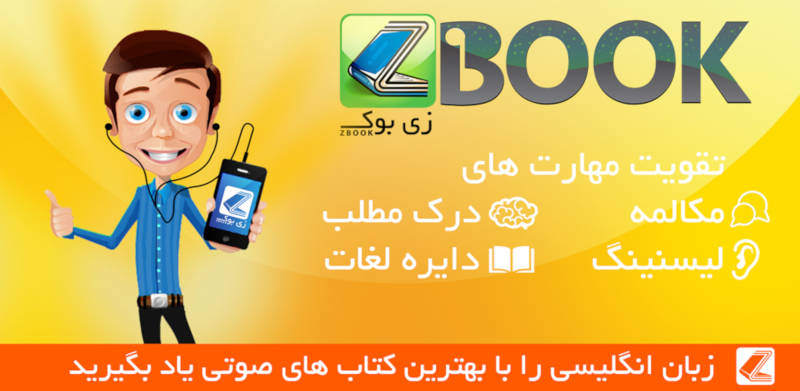 متن انگلیسی فصل
CHAPTER ONE
Mr Jessop sat at his desk. He was a man who looked as if he lived indoors - a man of desks and paper - and his office was at the end of a long underground corridor. Although Jessop's smooth, pale face had no expression, his eyes were tired.
Walking with nervous energy up and down Jessop's office was Colonel Wharton. The Colonel had dark hair and a small moustache. 'Reports!' he exclaimed loudly, 'All we get is security reports and they're all useless!'
Jessop looked down at the papers and documents on his desk. They all read, 'Betterton, Thomas'.
'Reports - not just from Rome,' continued the Colonel, 'but from nearly every capital city in the world!' He sat down abruptly. 'We've got to find Thomas Betterton,' he insisted. 'He's like all these other top scientists that have disappeared recently - we still don't know where they are. And we don't know how or why they disappear, either,' he added. 'Have you read the latest information on Betterton from America?'
Jessop nodded. 'Betterton worked in America before the war,' he said. 'His work was good, but ordinary. When the scientist Dr Mannheim escaped to America from Germany, Betterton worked as his assistant, and he later married Dr Mannheim's daughter, Elsa. After Dr Mannheim died, Betterton worked on his own, and became very famous when he discovered ZE Fission - one of the most brilliant and important discoveries about nuclear science that's ever been made.'
'I don't understand ZE Fission at all,' said Colonel Wharton, 'or anything about atom bombs or nuclear science. All I know is that these scientists now have the power to destroy the world!'
'Betterton became one of the most important scientists in the world,' continued Jessop. 'But his wife Elsa died soon after their marriage and Betterton decided to come to England. He's been working at the nuclear laboratory in Harwell for the last eighteen months. Just six months ago he married again.'
'What about Betterton's second wife?' asked Wharton. 'Anything of interest?'
Jessop shook his head. 'We can't find anything,' he said. 'She's the daughter of a local lawyer and worked in an office before her marriage.'
'What do the people at Harwell say about Betterton?' Wharton asked.
'They said that he was a pleasant man,' Jessop replied. 'He worked on the practical uses of ZE Fission - nothing new or original.'
Both men were silent for a moment, as they looked at the big pile of security reports on the desk. 'Was Betterton thoroughly investigated before he arrived in England?' asked Colonel Wharton.
'Yes, of course. Everything was satisfactory.'
'And Betterton's been here eighteen months,' said Wharton thoughtfully. 'Sometimes these scientists get nervous and upset because they're always watched so carefully - for security reasons, of course. They begin to dream of an ideal world - peace and freedom for everyone. They want to share their secrets and their work with all the world, for the good of humanity! That's exactly the moment when someone can persuade them to sell their secrets and betray their country.'
'It would help if I knew more about Betterton,' said Jessop, looking again at the papers on his desk. 'Not about his work, but about the everyday things - what made him laugh, the people he admired or what made him angry.'
'Can't his wife tell you that?' asked Wharton.
'She hasn't helped me much so far,' said Jessop. 'She says she doesn't know anything about her husband's disappearance - she says she thinks he's been kidnapped.'
'What's she like?'
'She seems like a very ordinary woman,' said Jessop. 'She's waiting to see me now. I'll ask her the same questions again and see if she can tell me anything new.'
Wharton nodded. 'It's the only way,' he said. 'Let me know if you learn anything interesting.' He left the room as Jessop picked up the phone and told his assistant to send in Mrs Betterton.
Mrs Olive Betterton was a tall woman of about twenty-seven. The first thing you noticed about her was her beautiful red hair. Because her hair was so lovely, you didn't really notice what her face looked like. She had blue-green eyes and light eyelashes.
'Oh, Mr Jessop,' she said breathlessly as she sat down, 'is there any news?'
'No, I'm sorry,' said Jessop gently. 'There's no definite news. I just wanted to ask you the same questions in case you remember some small detail that could help.'
'Yes. Yes, I understand,' said Mrs Betterton. 'I don't mind. It's better than sitting at home - wondering. Ask me any questions you like.'
'So the last time you saw your husband was on 23rd August, when he left to go to a conference in Paris?'
'Yes.'
'He went to the first two days of the conference,' said Jessop, 'but on the third day he told a colleague that he was going on a boat trip on the river Seine. Does that seem likely?'
'It is a little strange that he missed the conference,' admitted Mrs Betterton.'
'He didn't return to his hotel that evening,' continued Jessop, 'and he didn't travel to another country using his own passport. Do you know if he had a second passport - in another name, perhaps?'
'No, no, of course not. And he wouldn't just go away without telling me.'
'Was his health all right?' asked Jessop.
'Yes. He was working hard and sometimes felt tired, that's all,' said Mrs Betterton. 'He wasn't worried or unhappy about anything, if that's what you mean. Something must have happened to him.' She opened her handbag and took out a handkerchief. 'It's all so awful,' she said, her voice shaking. 'Something's happened to Tom. He's been kidnapped or - or he's dead.'
'Now please, Mrs Betterton - there's no need to think that your husband is dead. We would have found his body by now.' She took the handkerchief away from her eyes and stared at him, suddenly angry. 'I know what you think,' she said, 'but it's not true! Tom would never sell secrets or betray his country. He was a scientist - a brilliant scientist.'
'Yes,' agreed Jessop, 'he was a brilliant scientist. That's why he might have been offered a large amount of money to work in another country.'
'It's not true,' repeated Olive Betterton angrily. 'He would have told me. He would have given me some clue. But he told me nothing. I don't know where he is. He must have been kidnapped - or he's dead. But I need to know, I must know. I can't go on like this, waiting and wondering. I can't eat or sleep. I'm sick with worry. Can't you help me? Can't you help me at all?'
'I'm very sorry, Mrs Betterton,' said Jessop gently. 'We're doing our best to find out what's happened to your husband. We get lots of reports every day, but there is still no definite news.'
'I must know,' she said again. 'I can't go on like this.'
'Do you love your husband, Mrs Betterton?'
'Of course I love him. We've only been married six months.'
'So you hadn't argued with him before he disappeared?'
'Oh, no!'
'And there was - I'm sorry to ask - no other woman?'
'Of course not. I've told you. We were only married in April.'
'I'm sorry, but we have to think of everything,' said Jessop. 'I'm trying to find out what your husband was like. And you're not helping me very much.'
'But I've answered all your questions.'
'Yes, you have,' said Jessop, 'but your answers are mainly negative - I want something positive, something that tells me the kind of person your husband is.'
She thought for a moment. 'Well,' she said, 'Tom was cheerful and good-tempered. And clever, of course.'
Jessop sighed. 'Did your husband have many friends?'
'He was in America for so long,' said Mrs Betterton, 'that he didn't know many people here.'
Jessop looked at a paper on his desk. 'I have a report here,' he said, 'that two people from America visited your husband recently. The first was called Walter Griffiths.'
'Yes, I remember him. Tom was surprised to see him, but very pleased. They were good friends in America. Griffiths was very anxious to tell Tom everything that had happened after he left - all the local gossip. I suppose. I didn't listen very closely.'
'And the second person to visit your husband was a woman called Carol Speeder.'
'Oh, yes. She had known Tom in America, and rang him up from London to ask if we could meet for lunch. But we didn't go in the end.'
'You didn't go, but your husband did.'
'What?' Mrs Betterton stared at him.
'So he didn't tell you? It was on 12th August.'
Mrs Betterton looked uneasy. 'Yes, Tom did go to London then.'
'Did you notice any change in your husband's behaviour about that time? It was a week before the conference.'
'No - no, I noticed nothing,' she said. 'There was nothing to notice.'
The telephone on Jessop's desk rang and he picked up the receiver.
'There's a man asking to see you, Sir,' said his assistant. 'About Thomas Betterton.' He spelt out a foreign name that Jessop wrote down on a piece of paper.
'Is he from Poland?' Jessop asked.
'He didn't say, Sir. He speaks English well.'
'Ask him to wait,' Jessop said. 'I'll see him in a minute.' He put down the phone.
'Do you know anybody with this name?' Jessop asked, showing Mrs Betterton the paper.
Her eyes widened and he thought she looked frightened. 'Yes,' she said. 'Yes, I do. He wrote to me yesterday. He's a cousin of Tom's first wife. He has just arrived in England and wrote to say how sorry he was that Tom had disappeared. He asked if I had any news.'
'Did your husband ever talk about him?'
'No.'
'So he might not be any relation at all?'
'Well, no, I suppose not. I didn't think of that.' Olive Betterton looked surprised. 'But Tom's first wife was Dr Mannheim's daughter. This man knew all about her. And why else would he write to me?'
'I don't know,' admitted Jessop. 'I'm afraid in this job I'm always a little suspicious of everyone.'
'Yes, I can understand that,' said Mrs Betterton. She pushed her red hair back from her forehead. 'I can't bear it much longer,' she said nervously. 'Just sitting and waiting. I want to get away - go abroad for a while. Somewhere where the newspaper reporters won't ring me up all the time, and people won't stare at me. I've tried to be brave, but it's too much for me. My doctor agrees. He wrote me a letter.'
She took an envelope out of her bag and gave it to Jessop. 'See what my doctor says.'
Jessop read the letter. 'Yes,' he said. 'Yes, I see.' He gave the letter back.
'So - can I go?' she asked nervously.
'Oh, of course, Mrs Betterton,' Jessop replied in surprise. 'Why not? It's entirely your own business. Just let me know how I can contact you in case there's news. Where are you going?'
'Somewhere sunny - Spain or Morocco.'
'Very nice,' said Jessop. 'I'm sure it will be good for you.'
'Oh, yes, thank you. Thank you very much.' Mrs Betterton stood up, excited and nervous, and Jessop showed her out of the room.
When she had gone, Jessop sat down at his desk. Then he smiled, very slowly.
He picked up the phone. 'I'll see Major Glydr now,' he said.
مشارکت کنندگان در این صفحه
تا کنون فردی در بازسازی این صفحه مشارکت نداشته است.
🖊 شما نیز می‌توانید برای مشارکت در ترجمه‌ی این صفحه یا اصلاح متن انگلیسی، به این لینک مراجعه بفرمایید.