سرفصل های مهم
فصل 04
توضیح مختصر
زمان مطالعه

9 دقیقه

سطح

ساده
دانلود اپلیکیشن «زیبوک»
این فصل را می‌توانید به بهترین شکل و با امکانات عالی در اپلیکیشن «زیبوک» بخوانید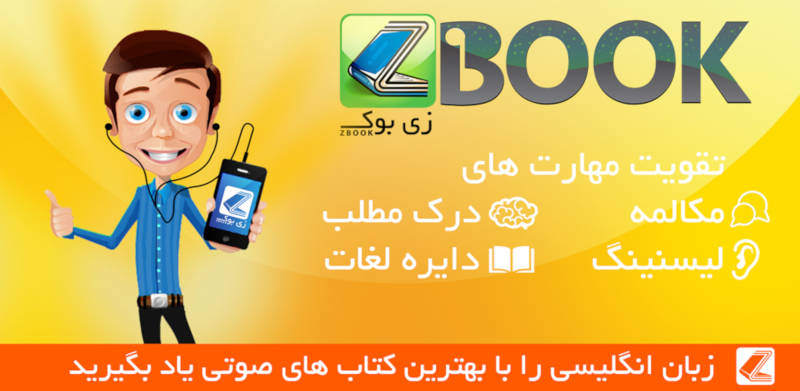 متن انگلیسی فصل
CHAPTER FOUR
In the hospital Olive Betterton lay unconscious in bed. The doctor quietly told Jessop that she wouldn't live much longer.
'What do you want me to say to her?' asked Hilary.
'Find out any information you can,' replied Jessop. 'Any password, sign or message - anything that might help. She is more likely to speak to you than to me.'
Hilary nodded and went to sit by Olive Betterton's bed. She felt extremely sorry for the woman who lay there dying. Had she really been going to meet the man she loved?
Time passed. It wasn't until two hours later that Olive Betterton's eyes opened for a moment, and a nurse left to find the doctor. The dying woman looked at Hilary with surprise. 'Where…?' Mrs Betterton's voice was faint and breathless.
The doctor entered the room and held Mrs Betterton's hand. 'You are in hospital, Madame,' he said. 'There was an accident to the plane. Is there anyone you want to see in Casablanca? Any message for anyone?'
'No,' said Mrs Betterton. She looked again at Hilary. 'Who - who…?'
'I came from England on a plane, too,' said Hilary. 'Please tell me if I can help you.'
'No - nothing.'
The dying woman's eyes closed again. Jessop stepped forward. 'Can you tell me anything about your husband, Mrs Betterton?'
Her eyes opened for a moment. 'No,' she said. Jessop quietly left the room. 'It won't be long,' the doctor said quietly to Hilary, before he too left the room. The two women were alone.
Olive Betterton moved her hand a little and tried to speak. It was obviously hard for her. 'Tell me - tell me…'
Hilary knew what she was asking. 'You are dying,' she said clearly. 'Please listen to me. I am going to try and reach your husband - to reach Tom. Do you have a message for him?'
'Tell him - to be careful. Boris - Boris - dangerous…' Her voice was faint.
'Is there anything you know that will help me?' asked Hilary.
'Snow,' said Olive Betterton faintly. Then she made an effort to speak. 'Snow, snow, beautiful snow! You slip on a lump, and over you go! Go - go and tell him about Boris. I didn't believe it, but perhaps it's true… If it is…' - she looked painfully up at Hilary - 'take care…'
A strange noise came from Olive Betterton's lips. And then she died.
Hilary worked very hard for the next five days. She stayed in a private room in the hospital and memorized all the details of Olive Betterton's life that Jessop gave her. She learned all about Olive's house, her relatives, her wedding day and her married life with Thomas Betterton. She knew all about Olive's pet dog, what she liked to eat and drink and what the rooms in her house looked like.
'Does all this really matter?' Hilary asked Jessop.
'Probably not,' he replied, 'but you've got to think that you are Olive Betterton. You have to become her in every detail. And you haven't got much time. It's a good thing that you're intelligent and have a good memory.'
He looked at her thoughtfully. Although their passport descriptions were the same, Hilary Craven and Olive Betterton looked very different. You didn't really notice Olive's face, but Hilary's face was strong, and her eyes were alive and intelligent.
Hilary was enjoying herself and was interested in what she was doing, but she still had questions. 'How do you know that the people here won't know exactly what Olive Betterton looks like?'
'I don't know for sure,' admitted Jessop. 'It is a risk. But hopefully, all they know is that Olive Betterton was arriving on that plane. She herself isn't a scientist - she's not important. It's only because of the plane crash - which was real - and your red hair, that we can take this chance. All we had planned to do before was to watch Olive Betterton - that's all.'
'Will you be watching me?' asked Hilary.
'Yes, of course,' said Jessop. 'But I won't tell you how. Then you won't be able to tell anyone else.'
'Do you think I would?'
'I don't mean on purpose,' Jessop said. 'But if someone surprises you, even a moment's pause or a look can give you away.'
The lessons continued, and Hilary learned not just about Olive Betterton, but also what she needed to do as she went on her journey. Jessop asked Hilary question after question, testing her knowledge and trying to confuse her. At last he said he was satisfied.
'You're a quick learner,' said Jessop. 'And remember, though you may feel alone at times, you probably won't be. I say "probably", but I can't promise.'
'And what happens,' said Hilary, 'if I succeed - if I finally see Tom Betterton?'
Jessop looked serious. 'Yes,' he said. 'That's the most dangerous moment. All I can say is that if everything has gone to plan, you should have protection. But at the beginning, I did say that your chances of surviving weren't high. Though that was before I knew you very well.'
Hilary was pleased. 'I have another question,' she said. 'What happens if I meet someone who recognizes me - Hilary Craven?'
'Don't worry,' said Jessop. 'The people you travelled with on the plane have flown on elsewhere. When you leave this hospital you'll be wearing Olive Betterton's clothes and your hair will be styled like hers. We have a doctor who will make it look as if you've been in an accident. No one will recognize you.'
'You think of everything,' said Hilary. And what do you think about what Olive Betterton told me before she died? She said "Tell him" - meaning her husband - "tell him to be careful - Boris - dangerous-"'
'Boris,' repeated Jessop. 'Yes, that's interesting. She must have meant Major Boris Glydr.'
'Do you know him?' asked Hilary. 'Who is he?'
'If he is who he says he is, he's a cousin of the first Mrs Betterton.'
'She was frightened,' said Hilary, frowning. 'Tell me what he looks like, so I can recognize him.'
'He's about six feet tall and has short fair hair, light eyes and is rather stiff.' Jessop paused. 'I had him followed when he left my office,' he said, 'but he went straight to the American Embassy. Then we lost him. But yes - I think that Olive Betterton was right when she said that Boris Glydr was dangerous.'
مشارکت کنندگان در این صفحه
تا کنون فردی در بازسازی این صفحه مشارکت نداشته است.
🖊 شما نیز می‌توانید برای مشارکت در ترجمه‌ی این صفحه یا اصلاح متن انگلیسی، به این لینک مراجعه بفرمایید.