سرفصل های مهم
فصل 06
توضیح مختصر
زمان مطالعه

8 دقیقه

سطح

خیلی سخت
دانلود اپلیکیشن «زیبوک»
این فصل را می‌توانید به بهترین شکل و با امکانات عالی در اپلیکیشن «زیبوک» بخوانید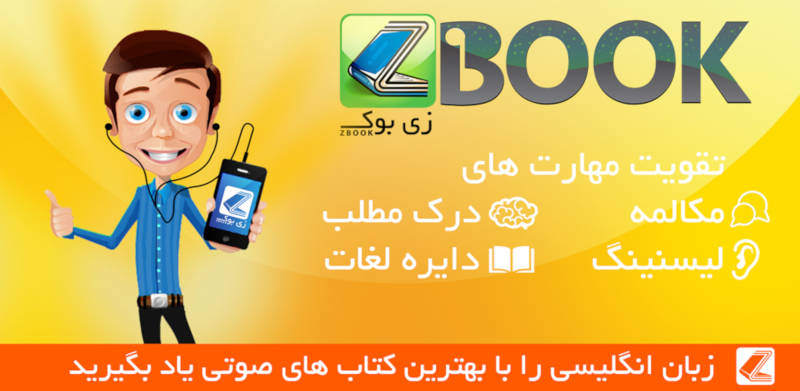 متن انگلیسی فصل
CHAPTER SIX
The weather was perfect - sunny and clear - as Hilary looked out of the train window on her way to Fez. In her carriage was a small Frenchman who looked like a businessman, a nun and two Moroccan ladies with lots of packages, who talked happily to each other.
The Frenchman offered to light Hilary's cigarette, and soon he was talking about Morocco and telling Hilary about some of the sights that they passed. He was an interesting and intelligent man.
'It must be a change for you,' he said, 'coming here from England - so cold, so foggy, so unpleasant.'
'Yes, it's very different here,' Hilary agreed.
'I myself travelled from Paris three weeks ago. There too there was fog and rain, while here it is all sunshine. How was the weather in England when you left?'
'Like Paris,' said Hilary. 'It was foggy.'
'Ah yes, it is the foggy season. And snow - have you had snow this year?'
'No,' said Hilary, 'there has been no snow.' She was amused that the Frenchman thought the English always talked about the weather.
The journey continued. The two Moroccan ladies got off and other travellers got on the train. It was evening when they arrived at Fez.
Hilary stood on the station platform, confused by the noise and the shouts of all the porters who wanted to take her luggage. 'Let me help you, Madame,' said the Frenchman. 'I believe you said you are staying at the Palais Jamai? It is eight kilometres from here.'
'It's not in the town, then?' Hilary asked.
'It is by the old town,' the Frenchman explained. 'Me, I am staying here in the city, but the Palais Jamai is where people go to relax. It has beautiful gardens, and from there you can go straight to the old city of Fez. I will arrange a taxi for you.'
'You're very kind,' said Hilary gratefully.
The Frenchman arranged everything for her, and just before she left, he gave Hilary his card, which read Monsieur Henri Laurier.
Hilary sat nervously in the taxi. Was she really going to her hotel or was this where her journey into the unknown began? But soon she did indeed arrive at the Palais Jamai, a lovely old Moroccan palace with a terrace overlooking a beautiful garden, full of orange trees and scented flowers. Her room was decorated in eastern style, and was full of modern comforts.
Later Hilary enjoyed an excellent dinner and then had coffee outside on the terrace. There she noticed a very old man with a yellow-tinted face and a small beard. The hotel staff served him very attentively, taking away his empty plates immediately and hurrying to his table as soon as he looked up. Hilary wondered who he was, but she was too tired to think about it and went to bed early.
The next morning Hilary sat outside in the sunshine under a red-striped umbrella. It was strange to sit in such a peaceful place, pretending to be a dead woman. As she watched children run up and down the terrace, Hilary couldn't believe that anything unusual was going to happen.
The old man with the yellow face came up to the terrace from the gardens below and sat down at a table nearby. When Hilary ordered a drink, she asked the waiter, 'Who is that old man over there?'
'That, Madame,' the waiter said quietly, 'is Monsieur Aristides. He is enormously rich.' Hilary looked over at the old man, just as he too looked up. They stared at each other for a moment until the old man looked away. Hilary thought that Mr Aristides' eyes looked alive and intelligent.
Later in the afternoon, as Hilary was resting outside, a shadow suddenly appeared on her chair. She looked up, surprised, to see Mr Aristides. He was not looking at Hilary, and when he turned round he accidentally knocked her glass off the table.
Ah, pardon me, Madame,' Mr Aristides said politely. Hilary smiled and said in French that it did not matter. Mr Aristides then told the waiter to bring her another drink, before he apologized again and went into the restaurant.
When the waiter brought her drink, Hilary asked him if Mr Aristides was alone at the hotel.
The waiter was shocked. 'Oh, no, Madame,' he said. 'Monsieur Aristides is so rich that he never travels alone. He has a personal servant, two secretaries and a driver.' But when she went into the restaurant Hilary noticed that the old man sat by himself.
The afternoon passed very pleasantly. Hilary walked through the beautiful gardens, looking at the oranges and smelling the different flowers. The place was very peaceful, and Hilary wished she could stay forever. It was strange that she had found peace at last, just when she was starting a dangerous adventure. But perhaps there was no danger and no adventure…
When she went back inside the hotel late in the afternoon, Hilary was surprised to meet Mrs Baker in the lounge. 'I've just arrived by plane,' Mrs Baker explained. 'Trains are so slow, and the people in them aren't always very clean. Now tell me what you've been doing, Mrs Betterton. Have you seen the old town yet?'
'No, I'm afraid I haven't,' said Hilary, smiling. 'I've just been sitting in the sun.'
'Oh, yes, you've just come out of hospital,' said Mrs Baker. 'I suppose you must be tired. I never feel tired. Do you remember Miss Hetherington, the Englishwoman at Casablanca? She'll be arriving here this evening. She prefers to travel by train - or perhaps that's all she can afford. Now I must go and sort out my room - I didn't like the one they first gave me.' Mrs Baker left, energetic as always.
Hilary saw Miss Hetherington in the dining room that evening, and then she and the two new arrivals had coffee together. Miss Hetherington had discovered that a rich Swedish businessman was staying at the hotel with a blonde film star.
'And they're not married,' she said excitedly. 'There's so much of that kind of thing abroad. There's a nice French family at the table by the window, though of course French children are allowed to stay up far too late. Their parents even let them drink wine.' She sounded horrified.
Meanwhile, Mrs Baker was making plans for the next day. 'I've been to the old city before,' she said. 'It was very interesting but I was glad I had a guide with me. All those twisting streets - without him I would have become very lost. Of course he took me to a friend's house - they always do - and wanted me to buy lots of souvenirs. I had to be quite firm.'
Miss Hetherington sighed. 'It would be nice to buy souvenirs, but they're so expensive,' she said sadly.
مشارکت کنندگان در این صفحه
تا کنون فردی در بازسازی این صفحه مشارکت نداشته است.
🖊 شما نیز می‌توانید برای مشارکت در ترجمه‌ی این صفحه یا اصلاح متن انگلیسی، به این لینک مراجعه بفرمایید.