سرفصل های مهم
فصل 18
توضیح مختصر
زمان مطالعه

9 دقیقه

سطح

سخت
دانلود اپلیکیشن «زیبوک»
این فصل را می‌توانید به بهترین شکل و با امکانات عالی در اپلیکیشن «زیبوک» بخوانید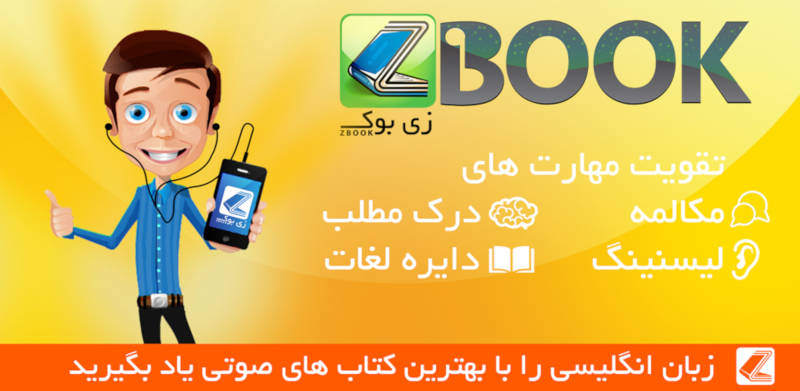 متن انگلیسی فصل
CHAPTER EIGHTEEN
'Please sit down, dear Madame,' said Mr Aristides.
In a dream, Hilary sat down opposite the old man, who laughed at her surprise. 'So, you did not expect to see me here?' he said.
'No, indeed,' said Hilary. 'I never thought -' but already her surprise was beginning to fade. When she saw Mr Aristides, the dream world in which she had been living for the last few weeks fell apart and broke. The Unit had seemed so unreal, because it was unreal. It was all a show - it had never been what it pretended to be.
'I understand now,' said Hilary. 'This - is all yours, isn't it?'
'Yes, Madame.'
'And the Director?'
'He is very good,' said Mr Aristides. 'I pay him very well. He used to run religious meetings.'
He thoughtfully smoked his cigarette. 'As you know, Madame, I am one of the richest men in the world. I wanted to use my wealth to help humanity. The hospital I have built here is researching a cure for leprosy. Even in these modern times people have a fear of leprosy, and will not come near a leper colony. It makes a very useful disguise.'
'So that's why this place is a leper colony,' said Hilary.
'Yes. We are also researching cancer and other diseases - well - known doctors and other important people often come here to see and admire our work. But the secret part of the hospital cannot be seen, even from a plane. And of course, I would never be suspected.' He smiled. 'No one would suspect me of anything, because I am so very rich.'
'But why?' asked Hilary. 'I don't understand why.'
'I am a businessman,' said Mr Aristides simply. 'I am also a collector. In the past I have collected paintings, sculptures and Chinese pottery. Now I collect brains - I am slowly collecting all the intelligent young scientists in the world and bringing them here. One day every country will realize that all their scientists are old. All the young brains - the doctors, the chemists, the physicists, the surgeons - are all here. So, if they want a scientist, they will have to come and buy them from me!'
'You mean…' Hilary stared at him. 'You mean that all this is just for money?'
'Of course,' nodded Mr Aristides. 'Otherwise, it would not make sense, would it?'
Hilary sighed deeply. 'No,' she said slowly. 'It wouldn't make sense.' She paused. 'But how do you get all these people to come here?'
'I buy them, Madame, just as I buy anything else. I buy them with money or with ideas and beliefs. If they have broken the law, I buy them by offering safety.'
'That explains,' said Hilary thoughtfully, 'why everyone here is so different.'
'As I thought, Madame, you are intelligent. I had you brought to Fez so I could take a look at you. I was pleased that you were coming here,' continued Mr Aristides. 'These scientists, they are not interesting to talk to. Their wives, too, are often dull. Indeed, wives are only allowed here if their husbands can't work properly without them.' He paused. 'This seemed to be the case with your husband. Tom Betterton is a genius, but his work here has been very disappointing.'
'But doesn't that happen all the time?' asked Hilary. 'These people are in prison. How can they work properly if they aren't free?'
'They are like birds in a cage,' said Mr Aristides. 'Eventually they will forget they were ever free. Then they will all obey.'
'But if you sell scientists for money,' argued Hilary, 'surely once they go back to the real world they can refuse to work for their new employer? They'll be free again - free to do exactly what they want.'
'Yes, that is true,' said the old man. 'But we are working on different ways to make people behave. We have been experimenting with a brain operation that will make people happy and content - but without any desire to be free.'
'You've been experimenting?' cried Hilary. 'On human beings?'
'We experiment on people who did not obey,' said Mr Aristides. 'Such people have their uses.'
Hilary stared at him. She felt a deep horror of this smiling, yellow-faced little man who talked so casually about human life. He seemed so reasonable and so businesslike, which only made the horror worse.
'You talk of freedom, Madame,' the old man continued, 'and I know you are talking about your husband. I am disappointed in Tom Betterton. And his work has not improved since you arrived.'
'So let him go,' said Hilary. 'He won't tell anyone about this place, I promise.'
'Perhaps,' said Mr Aristides thoughtfully, 'he would not talk if you stayed behind, as a hostage. Would you do that, Madame?'
Hilary stared past him into the shadows. Would she stay here so that Tom Betterton could go free? But Mr Aristides didn't know that she wasn't Betterton's wife, that the woman he really loved was dead.
She lifted her head. 'Yes, I would stay here,' she said.
'You are brave, Madame, and loyal and loving,' said the old man. 'These are good qualities. We will talk about this another time.'
'Oh no, no!' said Hilary suddenly, hiding her face in her hands. 'I can't bear it here!'
'You must not mind so much, Madame.' The old man's voice was soothing. 'You are horrified by my plans, but when you have thought about them, you will gradually come to accept them.'
'Never!' cried Hilary. 'Never!'
'Ah,' said Mr Aristides, 'you speak with the passion that women with red hair so often have. You have beautiful red hair - as did my second wife. I have enjoyed talking to you. When I visit here next time, we will talk again.'
'Please let me leave this place,' said Hilary desperately. 'Please!' Mr Aristides shook his head. 'I can't do that,' he said gently. 'You would tell everyone about my plans.'
'I won't,' said Hilary. 'I promise I won't say a word. But I must get out of this prison!'
'I don't believe that you would keep my secret,' said Mr Aristides. And you came here willingly, to be with your husband. Here you have everything you need to live a pleasant life.'
He got up and touched Hilary gently on the shoulder. 'In a year or two, the red-haired bird will be happy in her cage,' he said. 'Though perhaps not as interesting…'
مشارکت کنندگان در این صفحه
تا کنون فردی در بازسازی این صفحه مشارکت نداشته است.
🖊 شما نیز می‌توانید برای مشارکت در ترجمه‌ی این صفحه یا اصلاح متن انگلیسی، به این لینک مراجعه بفرمایید.