سرفصل های مهم
فصل 03
توضیح مختصر
زمان مطالعه

13 دقیقه

سطح

خیلی سخت
دانلود اپلیکیشن «زیبوک»
این فصل را می‌توانید به بهترین شکل و با امکانات عالی در اپلیکیشن «زیبوک» بخوانید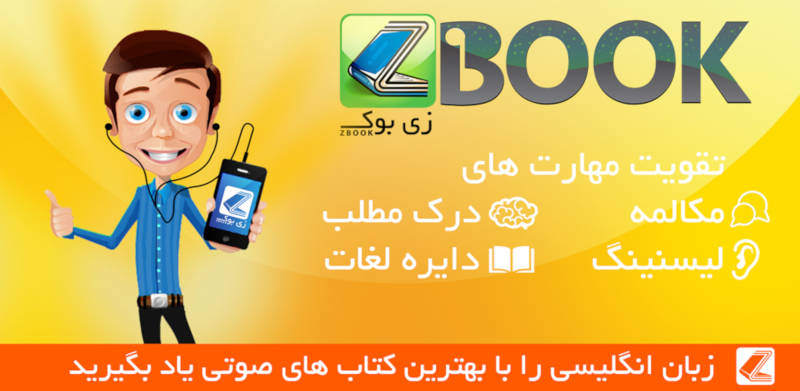 متن انگلیسی فصل
CHAPTER THREE
'Air France Flight 108 to Paris is now boarding.'
On hearing this announcement, Hilary Craven and the rest of the passengers walked out to the waiting aeroplane at Heathrow Airport. 'This is it,' thought Hilary as she took her seat on the plane. 'I'm finally going to escape. Away from the cold and grey, the pain and misery, to sunshine, blue skies and a new life.'
The plane moved gently along the runway, and the air hostess told the passengers to fasten their seat belts. With a roar of the engines the plane took off, and soon they were flying up in the clouds. The roads and railways, so far below, looked small and unimportant. Hilary closed her eyes. She had escaped. She had left England, left Nigel, and left Brenda's grave behind her. She sat back in her seat and went to sleep.
When Hilary woke up, the plane was landing - but not in Paris.
We are landing at Beauvais because of thick fog in Paris,' explained the air hostess. Once they were on the ground, the passengers walked through the cold damp mist to a rough wooden building. 'It's an old war aerodrome.' Hilary heard a man say. At least we're in France, so we should get something to drink.' True enough, the passengers were soon given drinks while they waited. Hours passed and other planes landed. Soon the small building was full of cold, tired people, complaining about the delay.
Hilary felt like she was in a dream. She waited patiently until she was finally seated on a bus, which began its long slow journey through the fog towards Paris. It was midnight when the passengers at last arrived at their hotel, and Hilary was so tired that she went straight to bed.
Her plane to Casablanca in Morocco was due to leave Paris at ten-thirty the next morning, but when Hilary arrived at the airport everything was in confusion. Because of the fog, planes had been delayed all over Europe. After a long wait, Hilary was finally booked onto another flight to Casablanca.
'The fog has caused many delays,' explained the busy clerk at the departure desk. 'But this plane will arrive in Casablanca only three hours later than your original flight. And what does it really matter, Madame, which plane you take to Casablanca?' But on that day it did matter. When Hilary finally arrived at Casablanca and stepped out into the sunshine, the porter in charge of the luggage trolley said, 'It was lucky for you, Madame, that you were not on the earlier plane.'
'Why?' Hilary asked. 'What happened?'
The man looked around uneasily, but he knew that the news could not be kept secret. 'It was terrible,' he said quietly. 'The plane crashed. Only a few people are still alive. They have been taken to hospital, badly hurt.'
Hilary's first reaction was anger. 'If I had been on that plane,' she thought, 'I would be dead now - it would all be over, at last…' She went through customs and was driven to her hotel. She had arrived. She had left cold, dark London behind and now she was in a place of life and colour and sunshine. It was just as lovely as she had imagined it would be. She had escaped.
But finally, sitting in her hotel room, Hilary realized that there was no escape. Brenda was still dead, and soon Nigel would be marrying his new wife. Those were the facts and they wouldn't change. She still felt the same despair, whatever country she was in. There was no escape from reality.
Hilary had survived a long illness, and then her husband Nigel had cruelly abandoned her. She had survived because she had Brenda, her daughter. But then Brenda had become ill, and finally she had died…
Thinking with despair about her husband and her daughter, Hilary finally admitted that she did not want to live any more. She wished she had died in the plane crash. It would have been so easy. If she had been on her original flight, she would now be dead, and free from suffering. 'Well,' thought Hilary at last, 'I can still end it now. I just need to go to a pharmacy.'
Hilary was surprised to find that sleeping pills were hard to buy in a foreign city. The first pharmacy did not give her enough, saying that for more pills she needed a prescription. On her way out she bumped into a tall, serious young man who said 'Sorry' in English. She heard him ask for a particular kind of toothpaste as she left the shop.
She visited four different pharmacies before she had enough sleeping pills. In the third pharmacy, Hilary was amused to see the serious young man again, still asking for toothpaste. And when she went downstairs for dinner, Hilary noticed the young man in the hotel dining room, reading a French newspaper.
After a good meal and a glass of wine, Hilary felt almost excited about what she was going to do. It was her last adventure. She went back to her room carrying a bottle of water, locked the door and took out all the sleeping pills. She just had to swallow the pills and her life would be over.
Though she was a little afraid, Hilary was also calm. She decided not to leave a note - Nigel would read about her death in the newspaper. He didn't seem important any more. She could do what she wanted, and she was ready to start her final journey.
But as Hilary reached for the first sleeping pill she heard a quiet knock on the door. She frowned and decided not to answer it. But after a while there was another knock, and Hilary watched in amazement as the key slowly turned in the lock and the door opened. In came the serious young man who had been trying to buy toothpaste.
'What do you think you're doing here?' asked Hilary angrily.
'That's just what I was going to ask you,' said the serious young man, looking at the pills on the table.
The situation was so strange that Hilary didn't know what to say. In the end she asked, 'How did you turn the key in the lock?'
'Oh, that!' The young man smiled and showed her a metal instrument. 'You put it in the lock and turn the key from the outside,' he explained. 'Burglars use them.'
'So you're a burglar?' said Hilary.
'No, no,' said the young man. 'My name's Jessop. I did knock, if you remember. You wouldn't let me in so I used this.'
'But why?'
Again Jessop looked at the pills on the table. 'It's not like going to sleep,' he said. 'If it works at all, it can take a long time, and can be very painful.'
Hilary forced herself to smile. 'Do you think I was going to kill myself?' she said. 'That's ridiculous!'
'I know you were,' replied Jessop. 'I followed you to those pharmacies and saw you buy all those sleeping pills.' His voice was friendly and casual.
Hilary stopped pretending 'You can't stop me,' she said. 'Even if you take the pills away, I can get some more. Or I could jump off a roof, or in front of a train.'
'No,' he agreed. 'I can't stop you, but tomorrow you might not do anything. Tomorrow you might feel differently.'
'I don't think I will,' Hilary argued. 'My husband, who I loved, left me. My only child died painfully. I don't have any close friends or relatives, and I don't have any work or a job that I love doing. I don't think it's wrong to end my own life. So why don't you just leave me alone?'
The young man looked at her thoughtfully. 'So, let's make sure I understand. You don't want to live any longer - is that right?'
'Yes, that's right.'
'Good,' said Jessop, cheerfully. 'Instead of sleeping pills, I'm going to suggest another way that you can die.'
'I don't understand what you mean,' said Hilary in surprise. 'Let me explain,' said Jessop. 'You may have heard that several scientists have disappeared lately?'
'Yes,' said Hilary. 'I've read about it in the newspapers.'
'Well,' continued Jessop, 'we want to know what's happened to them. Were all these scientists - there are lots of them - kidnapped, or did they go willingly? Where have they gone? Who arranged everything and what do they want? There are so many questions - and you can help us get some answers.'
Hilary stared at him. 'Me? How?'
'A scientist called Thomas Betterton disappeared from Paris just over two months ago. His wife says she has no idea where he is. I don't think that's true.'
Hilary leaned forward, interested in what he said, briefly forgetting her own problems.
'We watched Mrs Betterton closely,' continued Jessop. 'Yesterday she left England to travel to Casablanca. Her plane crashed.'
'I know about the plane,' said Hilary. 'I was supposed to be on it.'
'Mrs Betterton is in hospital at the moment,' said Jessop, 'but the doctor says she won't live for long.'
'I still don't understand,' said Hilary. 'What does this have to do with me?'
'Because you have red hair, the same as Mrs Betterton,' explained Jessop. 'I'm suggesting that when Mrs Betterton dies, you take her place. You pretend to be Mrs Betterton. You try and reach her husband and find out where he is and what he's doing.'
'But surely,' said Hilary, 'they would know I wasn't really her?'
'We don't know for sure,' said Jessop. 'Often these people work in small groups for their own security. If Mrs Betterton was travelling to meet her husband, all that the people here in Morocco know is that they have to contact a certain woman at a certain time and place. Mrs Betterton's passport description is five-foot-seven, red hair, blue-green eyes - just like you.
'We will arrange things with the French authorities so that officially you - Hilary Craven - died in hospital a few days after the plane crash. Mrs Betterton will continue her journey. And being in a plane crash is a good cover story for you. Concussion can cause loss of memory.'
'It's a crazy idea!' Hilary exclaimed.
'Oh, yes,' said Jessop. 'It is crazy. It's very difficult and dangerous, and if I'm being honest, your chances of surviving aren't high - you may well be killed. But that's what you want, isn't it? And this way will probably be more exciting than sleeping pills.'
Suddenly and unexpectedly Hilary laughed. 'I do believe you're right,' she said. 'I'll do it. Yes, I'll do it.'
'In that case,' said Jessop, standing up with sudden energy, 'there's no time to lose.'
مشارکت کنندگان در این صفحه
تا کنون فردی در بازسازی این صفحه مشارکت نداشته است.
🖊 شما نیز می‌توانید برای مشارکت در ترجمه‌ی این صفحه یا اصلاح متن انگلیسی، به این لینک مراجعه بفرمایید.