سرفصل های مهم
فصل 08
توضیح مختصر
زمان مطالعه

6 دقیقه

سطح

سخت
دانلود اپلیکیشن «زیبوک»
این فصل را می‌توانید به بهترین شکل و با امکانات عالی در اپلیکیشن «زیبوک» بخوانید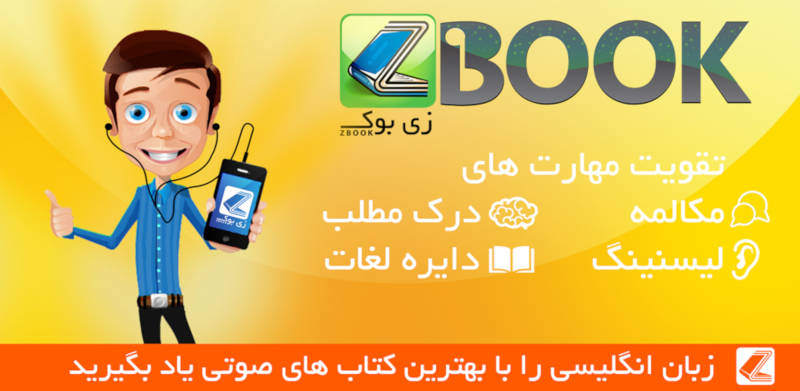 متن انگلیسی فصل
CHAPTER EIGHT
'All airports are strangely alike,' thought Hilary, as she waited for the plane to Marrakesh. 'And why do you have to get there much too early?'
They had been sitting in the waiting room for nearly an hour. Mrs Baker, who had decided to come with Hilary, had been talking for the whole time. Now, thankfully, she was talking to two other travellers who were sitting near her. They were both tall young men with fair hair. One was an American with a big friendly smile, and the other was a rather serious-looking Norwegian, who talked slowly in careful English. The American was clearly delighted to find another traveller from his own country.
Mrs Baker turned to Hilary. 'Mr-?' she said. 'I'd like you to meet my friend, Mrs Betterton.'
'My name's Andrew Peters,' said the American. 'My friends call me Andy.'
The other young man stood up and bowed rather stiffly. 'My name is Torquil Ericsson,' he said.
'Now we all know each other,' said Mrs Baker happily.
Suddenly the loudspeaker gave an announcement in French telling them that they could now board the plane. As well as Hilary and Mrs Baker, there were four other passengers - Peters, Ericsson, a tall, thin Frenchman and a stern-looking nun.
It was a clear, sunny day, good for flying, and Hilary sat back in her seat and looked at her fellow passengers. Mrs Baker was reading a magazine. Now and then she tapped the shoulder of the fair young American, Peters, who was sitting in front of her. He always turned round with a smile, responding to Mrs Baker's remarks with enthusiasm. 'How friendly Americans are,' thought Hilary. 'Not like the English.'
Sitting across from her was the Norwegian, Torquil Ericsson. As she looked at him, he nodded and offered her his magazine to read. Hilary thanked him and took it.
In the seat behind Ericsson sat the thin Frenchman. His legs were stretched out and he seemed to be asleep. Then Hilary looked behind her at the stern-looking nun, who looked back at Hilary with no expression on her face. She sat very still.
'Six different people,' thought Hilary, 'travelling together for a few hours and then separating, never to meet again…' She closed her eyes and thought again about the instructions she had been given. Why was she going back to England? Didn't they trust her - had she made a mistake? Or was it because she was being watched? To get home she would have to stop in Paris - and Tom Betterton had disappeared in Paris. Was the same thing going to happen to her? At last she grew tired of thinking, and fell asleep.
When she woke up the plane was flying in circles, preparing to land. Hilary looked out of the window, but she couldn't see an airfield below her. Nor could she see any houses or a town - just desert. This wasn't Marrakesh. Where were they?
The plane landed with a bump, in the middle of nowhere. The pilot asked them all to get out. Had something gone wrong with the plane, Hilary wondered?
Outside, the wind blew cold from the snow-topped mountains in the distance. The pilot asked them to wait, and soon they saw a vehicle moving slowly towards them. It was a big car - a station wagon.
'But why have we landed here?' asked Hilary. 'What's the matter? Did the engine fail?'
Andy Peters smiled cheerfully. 'I don't think so,' he said. 'But I'm sure that's what they'll say.'
Hilary stared at him, puzzled.
The station wagon arrived and the Moroccan driver got out. Together with the pilot - and with help from Ericsson and Peters - they lifted out a large, heavy crate from the back of the car. As they went to open it, Mrs Baker led Hilary away. 'Don't watch, my dear. It's never a nice thing to see.' The Frenchman and Peters followed them.
'Are you Dr Barron?' Mrs Baker asked the Frenchman.
'I am.' The Frenchman bowed.
'I'm pleased to meet you,' said Mrs Baker, shaking his hand as if she was welcoming him to a party.
'I don't understand,' said Hilary. 'What's in that crate? Why is it better not to look?'
Andy Peters looked at her - he had a nice face, Hilary thought. 'There are bodies in the crate,' Peters said. 'The pilot told me.'
'Bodies!' She stared at him.
'Oh, they weren't murdered or anything,' he smiled. 'They're dead bodies used for medical research.'
But Hilary still stared. 'I still don't understand,' she said.
'You see, Mrs Betterton, this is where the journey ends,' explained Peters. 'They'll arrange the bodies in the plane and then set it on fire. People will think that another plane has crashed, with no survivors!'
'But why?' said Hilary.
'Don't you know,' said Dr Barron, 'where we are going?'
'Of course she knows,' said Mrs Baker cheerfully. 'But I don't think she expected it to happen quite so soon.'
Hilary said with surprise, 'But you mean - all of us?' She looked round.
'We're fellow-travellers,' said Peters gently.
The young Norwegian, Torquil Ericsson, nodded in agreement. 'Yes, we are all fellow-travellers,' he said with enthusiasm.
مشارکت کنندگان در این صفحه
تا کنون فردی در بازسازی این صفحه مشارکت نداشته است.
🖊 شما نیز می‌توانید برای مشارکت در ترجمه‌ی این صفحه یا اصلاح متن انگلیسی، به این لینک مراجعه بفرمایید.