سرفصل های مهم
فصل 17
توضیح مختصر
زمان مطالعه

11 دقیقه

سطح

متوسط
دانلود اپلیکیشن «زیبوک»
این فصل را می‌توانید به بهترین شکل و با امکانات عالی در اپلیکیشن «زیبوک» بخوانید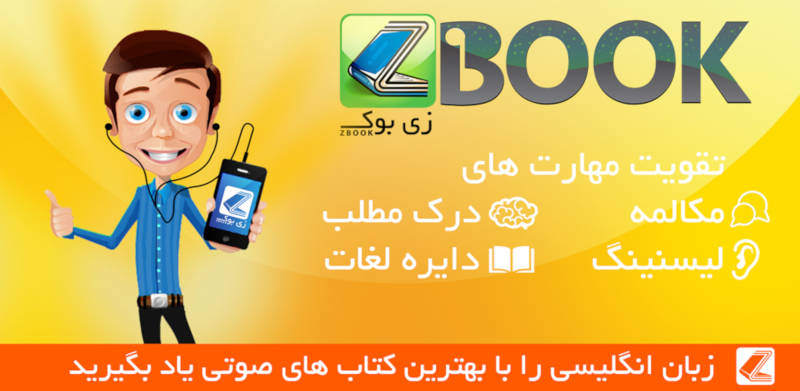 متن انگلیسی فصل
CHAPTER SEVENTEEN
'They must have left Africa,' said Leblanc.
'I'm not so sure,' said Jessop. 'Only a small plane could have used that army airfield. It would need to refuel before it crossed the sea.'
'But I tell you, my friend,' said Leblanc, 'we have searched everywhere. Even if your agent has used the spray…'
'If my agent has used the spray,' said Jessop, 'we will know eventually. We just haven't found the right plane yet.' He paused. 'I wonder - perhaps instead of flying North, they flew back again - and flew South.'
'But where would they go?' asked Leblanc. 'There are only the High Atlas mountains - and after that, the desert…'
'You promise? You promise that I will be able to go to America?'
'Yes, I promise, Mohammed. If we get out of here, you'll be on your way. Tell me, why do you want to go to America?'
'This country is not modern - I do not wish to stay here all my life. The brother of my wife has gone to America, so I have family there.'
Peters looked thoughtfully at the dignified, dark-skinned face. Mohammed in his white robes was an impressive sight. 'Of course, if we are found out…'
Mohammed smiled, showing his beautiful white teeth. 'Then it is death - for me certainly, though perhaps not for you.'
'Do you know what you have to do?' Peters asked.
'I must take you up to the roof garden after dark. Also, I must put some clothing in your room - such as I and the other servants wear. Later - there will be other things.'
'That's right. I had better go now - somebody may notice we're staying a long time in the lift.'
There was dancing that evening. Andy Peters was dancing with Miss Jennson. He held her close to him and whispered in her ear. He winked at Hilary as he passed.
Hilary tried not to smile, and looked away. Then she frowned as she saw Tom Betterton talking to Torquil Ericsson.
'Olive, will you dance with me?' asked Simon Murchison. 'Yes, of course, Simon,' said Hilary, though she could see he was a bad dancer.
'I like your dress, Olive,' Murchison said as they danced. 'They really do give you everything you need here. I know it can take time to get used to it, but after a while…'
'You mean people can get used to anything?'
'Well, some people adjust better than others,' said Murchison. 'Tom doesn't seem very happy, though. Is he here? Oh yes, I see him - he's talking to Torquil. They're very friendly now.'
The dance ended and Hilary danced next with Andy Peters.
'I managed to get some information from Miss Jennson,' he told her. 'There's a group of important people visiting here tomorrow.'
'Andy - do you think there might be a chance…'
'No, I don't,' said Peters, 'but we'll get to know what happens - the routine. And then next time… I'll talk sweetly to Miss Jennson and see what else I can find out.'
'What do the visitors know about this place?'
'About us - the Unit, I mean - nothing at all. They're here to see the leper colony and the hospital. This place has been built into the mountain, so you can't see how big it really is. And our area is shut off from the main building.'
'Our life here - it's still so unreal.'
'I know,' agreed Peters. 'I can't get used to not seeing any children about. And now you're here, you must be glad that you don't have children - they certainly wouldn't like to be indoors all the time!'
He felt Hilary's body suddenly grow tense. 'I'm sorry - have I said the wrong thing?' He took her to sit down. 'I'm sorry,' he said again.
'It's not your fault,' said Hilary. 'I did have a child - and she died - that's all.'
'You had a child?' Peters stared, surprised. 'I thought you'd only been married to Betterton for six months?'
Hilary's face reddened. 'Yes, of course,' she said, 'but I was - married before.'
'Oh, I see. I didn't know that. It's strange to think that I don't really know anything about you.'
'And I don't know anything about you,' said Hilary, glad to change the subject. 'Tell me about your family.'
'I was brought up in a very scientific household,' said Peters. 'No one ever thought of anything but science. But I wasn't the clever one - that was the girl in the family. She was brilliant - a genius. She could have been as famous as Marie Curie.'
'She - what happened to her?'
'She was killed,' he said abruptly.
'She must have been killed in the war,' thought Hilary. 'You cared about her?' she asked gently.
'More than I have ever cared about anybody.'
Peters shook his head quickly. 'Let's not talk about that.' It was his turn to change the subject. 'Look at Ericsson,' he said. 'He's so formal - he looks as if he's made of wood.'
'It's because he's so tall and thin.'
'He's not that tall. He's actually about the same height as me - five foot eleven or six foot.'
'He looks taller,' said Hilary. 'Height can be deceptive.'
'Yes,' agreed Peters. 'It's like descriptions on passports. Ericsson's passport probably says: Height six foot, fair hair, blue eyes, nose medium. From that description you still wouldn't know what Torquil really looked like. What's the matter?'
'Nothing.' Hilary was staring across the room at Ericsson. That was exactly how Jessop had described Boris Glydr! Was that why she had always felt nervous of Torquil Ericsson?
Turning abruptly to Peters she said, 'I suppose he is Ericsson? He couldn't be someone else?'
Peters looked at her in astonishment. 'I don't think so. Ericsson is quite a well-known scientist. And who else could he be? It's not very likely.'
'No,' said Hilary. 'No, of course it isn't likely.'
Of course Ericsson was not Boris Glydr. But why had Olive Betterton wanted to warn Tom about Boris? Was it because she knew that Boris Glydr was on his way to the Unit? What if he was really Torquil Ericsson?
Just then the Deputy Director stepped forward to make an announcement.
'Friends and colleagues,' said Dr Van Heidem, 'tomorrow you are asked to remain in the Emergency Area for twenty- four hours. Please meet at eleven a.m. I am sorry for the inconvenience.'
'I must go and dance again with Miss Jennson,' said Peters as the music re-started. 'I'll see if I can find out any more information.' He moved away, leaving Hilary with her thoughts. Torquil Ericsson? Boris Glydr?
At eleven the next morning, everyone met in the large lecture room, where a careful check was made to ensure they were all there. Then they went on a long walk through endless twisting white corridors. Hilary knew that Peters had a small compass hidden in his hand, and was calculating where they were going. 'It doesn't help now,' he whispered, 'but it might help in the future.'
At the end of one corridor they all stopped in front of a door while it was opened. Peters took out his cigarette case. 'No smoking, please,' said Van Heidem sharply. 'You have been told that already.'
'Sorry, Sir.' Peters paused with the cigarette case in his hand. Then they all went forward again - 'just like sheep,' thought Hilary.
'The women will sleep in the room on the right,' said Miss Jennson. 'The men will have the room on the left.'
The room where all the women were going to sleep looked rather like a hospital. It had beds all down each side of the room, separated by plastic curtains. There was also a bathroom, and the living room, which was shared with the men, was through a door at the end.
Two films were shown during the day in the shared living room to help pass the time. In the evening, Peters sat next to Miss Jennson, while Hilary played cards with Dr Barron, and Simon and Bianca Murchison. She enjoyed the game, and it was half past eleven when they finished.
'It's quite late now,' said Hilary. 'I suppose the visitors have gone home?' All day she had felt helpless, knowing that nearby there were people from the outside, but with no way of asking them for help.
'I don't really know,' said Simon Murchison. 'Sometimes they stay the night, but they will be gone by lunchtime tomorrow.'
'Is that when we go back to our apartments?' Hilary asked.
'Yes,' said Bianca Murchison. 'Everything here is so well arranged.'
She and Hilary got up and said good night. But just as Hilary was entering the women's bedroom, she felt a soft touch on her arm. She turned sharply to find one of the tall, dark-skinned servants.
'Madame, you are to come,' he said in French.
'Come? Come where?'
'Please follow me.'
She hesitated for a moment, then followed the man doubtfully through a door and along many white corridors. She had no idea where they were going. At the end of one corridor the man pressed a button on the wall and a small lift appeared. They got in.
'Where are you taking me?' Hilary asked.
'To the Master, Madame. It is a great honour.'
The lift stopped, and they walked down yet another corridor until they reached a door. When she walked through it, Hilary found herself inside a luxurious room, filled with comfortable sofas and beautiful rugs.
She stared in astonishment. Sitting on a sofa was a little old man with a yellow-tinted face - Mr Aristides.
مشارکت کنندگان در این صفحه
تا کنون فردی در بازسازی این صفحه مشارکت نداشته است.
🖊 شما نیز می‌توانید برای مشارکت در ترجمه‌ی این صفحه یا اصلاح متن انگلیسی، به این لینک مراجعه بفرمایید.