سرفصل های مهم
فصل 09
توضیح مختصر
زمان مطالعه

14 دقیقه

سطح

متوسط
دانلود اپلیکیشن «زیبوک»
این فصل را می‌توانید به بهترین شکل و با امکانات عالی در اپلیکیشن «زیبوک» بخوانید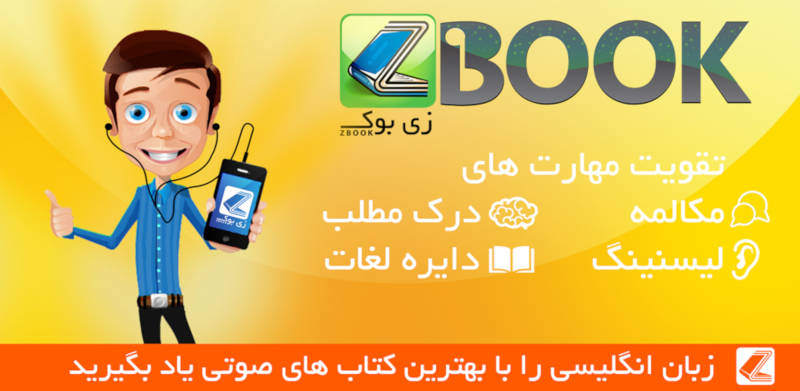 متن انگلیسی فصل
CHAPTER NINE
The pilot approached them. 'You must leave now, please,' he said. 'We have much to do, and we are already late.'
Hilary stepped back and nervously put her hand up to her throat. The necklace of pearls that she was wearing broke under her fingers, and she quickly picked up the loose pearls and put them in her pocket.
They all got into the station wagon, where Hilary sat between Peters and Mrs Baker. 'So - so you are in charge of organizing us all?' Hilary asked Mrs Baker.
'That's right,' Mrs Baker replied. 'It's quite natural for an American woman to travel around a lot.'
Mrs Baker still looked the same, but Hilary thought that she acted differently - she was more efficient, and perhaps more ruthless.
'The newspapers will say that you were very unlucky, dear,' added Mrs Baker. 'Nearly dying in one plane crash and then being killed so soon in another.'
'Who are these other people?' Hilary asked quietly.
'They're all scientists,' Mrs Baker replied. 'I don't really understand what they all do, but Dr Barron works with viruses and diseases, Mr Ericsson is a brilliant physicist and Mr Peters is a nuclear chemist. And Miss Needheim, of course, isn't a nun. She's a German biologist. Me, I'm just the organizer - I don't belong with the scientists.' She laughed. 'That Hetherington woman never had a chance.'
'Miss Hetherington?' said Hilary. 'Was she…?'
Mrs Baker nodded. 'She was following you,' she said. 'But it would have been out of character if she had come back to Marrakesh so soon. She'll tell someone new to follow you from Marrakesh when you arrive. But of course you won't arrive!' She laughed again, just as they heard a sudden loud noise. 'Ah, look! That's the plane.'
They had been driving across the desert, and when Hilary looked back she saw a big yellow glow behind them. The plane had exploded and was on fire.
Andy Peters laughed. 'Six people die when plane to Marrakesh crashes!'
'It's - it's rather frightening,' said Hilary quietly.
'Travelling to an unknown destination?' Peters said. He was serious now. 'Yes, but it's the only way. We're leaving the past behind and are stepping out towards the future.' He spoke with sudden enthusiasm. 'We have to leave the old bad things behind. The new world of science will be clean and clear!'
Hilary took a deep breath. 'That's the kind of thing my husband says,' she replied carefully.
'Your husband?' said Peters. 'Is your husband Tom Betterton?'
Hilary nodded.
'That's great,' said Peters. 'I've never met him, but of course I know about ZE Fission. He worked with Dr Mannheim, didn't he? I thought he married Mannheim's daughter.'
'I'm his second wife,' said Hilary, her face a little red. 'He - his - Elsa died in America.'
'I remember now,' said Peters. 'He went to work in England but he disappeared from Paris. Everything is very well organized.'
Hilary agreed with him. Secretly she was worried. There was no trail for anyone to follow, and all the codes and signs she had learned were now useless. She was indeed on her way to an unknown destination, and there was nothing to show where she had gone. All there was to find was a burnt plane and six dead bodies. Would Jessop guess that she wasn't dead?
They drove on. Night fell and still they drove on through the desert. The ground was rough and bumpy, and they were obviously not on a main road.
For a long time Hilary sat still, thoughts turning in her head, but at last she was too tired to stay awake any longer. She let her eyes close and fell into an uneasy sleep.
The car had stopped. 'Wake up,' Peters said gently to Hilary. 'We've arrived somewhere.'
Everyone got out of the station wagon, tired and stiff. It was still dark, but in front of them they could see a house surrounded by palm trees, and Hilary could see the lights from a village in the distance. Inside the house they were greeted by two laughing local Moroccan women, who led them upstairs. The men went to one room, while the three women were taken into a small room with three mattresses on the floor.
'My body's so stiff,' complained Mrs Baker. 'That car was very uncomfortable on that bumpy road.'
'Discomfort does not matter,' said Miss Needheim, the nun. Her voice was harsh and confident and she spoke English well, though with a strong foreign accent. 'It is weakness. When you are strong, nothing is too much to suffer.'
'Well, all I want now is a comfortable bed,' said Mrs Baker, yawning. 'And I'm sure that journey hasn't helped your concussion, has it, Mrs Betterton?'
'No, it hasn't,' Hilary agreed.
'They'll bring us something to eat soon,' said Mrs Baker, 'and then I'll give you some medicine to help your headache.'
Sure enough, the two local women soon brought them a tray of food and some water to wash with. They stood and looked at Hilary's European clothes, laughing and talking to each other, until Mrs Baker waved them away.
'Silly things,' said Mrs Baker, 'I suppose all they are interested in is clothes and babies.'
'It is all they are fit for,' said Miss Needheim. 'They are slaves, and their only use is to serve.'
'That's very unfair,' said Hilary, annoyed by the woman's attitude.
'I only speak the truth. There are a few people who rule - and there are many who serve.'
'But surely…'
Mrs Baker interrupted. 'It is time to rest now,' she said firmly, and after they had eaten some food and washed, the three women lay down to sleep.
They slept late the next day, and when they woke up, Mrs Baker gave them some Moroccan clothes to wear. She explained that they had to leave their European clothes behind.
Now that Miss Needheim was no longer dressed as a nun, Hilary could see her properly. The German woman was about thirty-three and looked very neat. But her pale face and cold eyes were not attractive. She was arrogant, and acted as if Hilary and Mrs Baker were not good enough to talk to her. Hilary much preferred the laughing local women.
And Mrs Baker - she was still talking normally about everyday things, but Hilary now realized that the American woman was just like an actor playing a part. She had no idea what Mrs Baker was really thinking or feeling.
In the evening they carried on their journey, this time in an open touring car. Everyone was wearing Moroccan clothes: the men in long white robes and the women with their faces hidden. Again, they drove all through the night, and stopped for breakfast when the sun came up.
'How are you feeling, Mrs Betterton?' asked Andy Peters.
'I feel as if I'm in a dream,' said Hilary. 'Where are we?'
'I don't know,' he replied. 'All I know is that we're in the desert. And in the desert we won't leave a trail behind us. Each part of our journey is separate - a plane that crashes, a station wagon and now a touring car of Moroccans, which is a common sight on the road.'
'But where are we going?' said Hilary.
'We'll find out soon,' said Dr Barron as he joined them. 'In the Western world we always want to know things now. We think about tomorrow rather than today. But life is too short. There is so much to achieve and there is not enough time. I need more time for my work!' he said with passion. 'And I need freedom - freedom from fools who constantly interrupt me and my work!'
'You work with viruses, don't you, Dr Barron?' Peters asked.
'Yes, I work with diseases. And to work properly, I need patience, and a lot of money for equipment. With that, I can achieve anything!'
'Can you achieve happiness?' asked Hilary with a smile.
He smiled back, suddenly human again. 'Ah, you are a woman, Madame. It is women who ask always for happiness.'
'The happiness of one person does not matter,' said Peters seriously. 'There must be happiness for all people! Science should be used to help everyone, and it should be shared, not controlled by one country or another.'
'Yes!' said Ericsson, who had just joined them, 'you are right. But the scientists must be the masters - they are the only people who matter. They must control and rule the slaves.'
Hilary walked a little way away from the group, and after a few minutes, Peters followed her.
'You look a bit scared,' he said with a laugh.
'I think I am,' said Hilary. 'Of course I'm not a scientist, and I'm not very clever like the rest of you. I'm only a woman, looking for happiness.'
'And what's wrong with that?' said Peters. Then he asked, in a lower voice, 'Why exactly are you here? Do you love your husband so much? Or do you share his views?'
Hilary avoided giving a direct answer. 'Have you noticed that all our fellow-travellers have very different views?'
Peters thought for a moment. 'I do believe you're right,' he said.
'Dr Barron is only interested in his work,' said Hilary, 'while Helga Needheim talks about slaves, and so does Torquil Ericsson - they are like mad scientists in a film!'
'And I believe in freedom for all,' said Peters. 'You're a loving wife, and Mrs Baker - well, I think she's just doing this for the money.'
'She seems so ordinary,' said Hilary, 'and yet she's mixed up in all this.' She shivered suddenly.
Are you cold?' asked Peters. 'Let's move around for a bit.'
As they walked up and down, Peters suddenly picked up something from the ground.
'Is this yours?' he said.
'Oh, yes,' Hilary replied. 'It's a pearl from my necklace. I broke it the other day - it seems a long time ago now.' She took the pearl from Peters.
'Not real pearls, I hope.'
'No, of course not,' smiled Hilary.
Peters offered her a cigarette. As she took one, Hilary said, 'What a strange cigarette case. It's very heavy.'
'It's made of lead, that's why,' Peters explained. 'It's a war souvenir - made from a bomb that tried to blow me up. But let's not talk about the war - let's talk about tomorrow.'
'But what can we talk about?' asked Hilary. 'Nobody's told me anything. Are we…?'
Peters interrupted her. 'You don't need to know. You just need to do what you're told and go where you're told. You need to obey.'
With sudden passion Hilary said, 'And do you like being given orders and told what to do?'
'If it is necessary, yes,' he replied. 'And it is necessary. We must have a new world, a peaceful world - a world with order and discipline!'
'Is that possible?'
'Anything's better than the mess we live in - don't you agree?' Hilary was tired and lonely. She wanted to say, 'What's so wrong with the world we live in? Surely it's better to have a world where there is kindness and independence - even if it is a mess - rather than an ordered world with no pity or understanding or sympathy!'
But she stopped herself in time. 'You're right,' she said. 'I'm just tired. I'll do what I'm told. I will obey.'
Andy Peters smiled. 'That's better,' he said.
مشارکت کنندگان در این صفحه
تا کنون فردی در بازسازی این صفحه مشارکت نداشته است.
🖊 شما نیز می‌توانید برای مشارکت در ترجمه‌ی این صفحه یا اصلاح متن انگلیسی، به این لینک مراجعه بفرمایید.