سرفصل های مهم
فصل 13
توضیح مختصر
زمان مطالعه

10 دقیقه

سطح

متوسط
دانلود اپلیکیشن «زیبوک»
این فصل را می‌توانید به بهترین شکل و با امکانات عالی در اپلیکیشن «زیبوک» بخوانید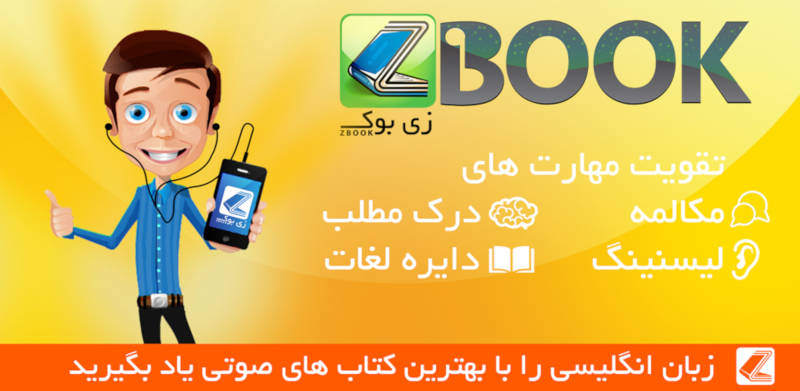 متن انگلیسی فصل
CHAPTER THIRTEEN
Hilary was back in her apartment. The clothes she had chosen had arrived and she put them away in the wardrobe.
'I went to see the Deputy Director,' Hilary told Betterton. 'Yes, he manages the Unit,' said Betterton. 'But it's the Director who's really in charge.' They spoke carefully, in case someone was listening. 'We don't see the Director very often, though he sometimes gives a speech. He's very inspiring.' He looked at his watch. 'We should go down to dinner now, if you're ready.' He spoke as though they were staying in a hotel.
Hilary was wearing a grey-green dress that she had chosen earlier, which looked very attractive with her red hair. They went down the stairs and along several corridors until they reached a large dining room. Miss Jennson showed them to their table, where Andy Peters and Ericsson were already sitting.
Hilary introduced her 'husband' to the two men. They sat down, and were soon joined by another couple, who Betterton introduced as Dr Simon Murchison and his wife Bianca. 'Simon and I work together,' he explained.
Simon Murchison was a thin, pale young man, and his wife Bianca had dark hair and came from Italy. 'Tomorrow,' she said to Hilary, 'I will show you around. Are you a scientist, too?'
'I'm afraid not,' said Hilary. 'I used to work as a secretary.'
'Then perhaps you can help me organize some events here,' suggested Bianca.
Hilary was quick to agree to this plan. Then Andy Peters said, 'I feel like a new boy at school. I'll be glad to start work.'
'It's a wonderful place to work,' said Simon Murchison with enthusiasm. 'No interruptions and everything you need.'
'What exactly are you working on?' asked Andy Peters.
All the men started talking about scientific things that Hilary didn't understand. She spoke for a while to Bianca Murchison, who told her about some of the social activities. 'You can play card games, and there is a cinema and sometimes dancing. And there is tennis and squash.'
'I don't really want to do anything else tonight,' said Hilary, yawning. 'I just want to go to bed.'
'Yes, dear,' said Tom Betterton. 'You need a good night's rest after your tiring journey. But do come up to the roof garden for a while - the air is wonderful at night.'
They went up in a lift operated by a tall dark-skinned man wearing white robes. To Hilary's surprise, the roof garden was beautiful - like a fairy story from the book, Arabian Nights. There was the sound of water, tall palm trees and lots of green plants. It must have cost a lot of money to create such a beautiful green garden in the desert.
Hilary and Betterton walked around the garden, and gradually all the other people who had been enjoying the night air went back inside. The air was cold and Hilary could see the stars as they sat down, alone at last.
'Now tell me,' said Betterton in a low, nervous voice. 'Who are you?'
Hilary looked at him. Before she answered she had a question of her own. 'Why did you say I was your wife?'
'I don't know - I was stupid. I thought perhaps you had come to get me out of here.'
'So you want to get out of here?'
'Of course I do! Do you need to ask?'
'Did you know you were coming here?' asked Hilary.
'I didn't know I was coming to Africa, but I knew what I was doing, and came willingly - I wasn't kidnapped. I believed in sharing information with other scientists - and I believed in peace and freedom for everyone.'
Tom Betterton laughed bitterly. 'But there's no freedom here,' he said. 'I'm always watched and spied on… or am I? Perhaps I'm imagining things. Why should they bother? I can't leave or get away - it's like a prison!'
'So it isn't how you imagined it?' Hilary asked.
'It is in some ways. The working conditions are perfect and there's everything you need. But you're still in prison.'
'I know,' agreed Hilary. 'It was horrible when the gates closed behind us today.'
'So now answer my question,' said Betterton. 'Why are you here, pretending to be Olive? Where is Olive?'
'Olive -' Hilary stopped, trying to think of the right words. 'What's happened to her? What are you trying to say?'
'I'm sorry, so sorry,' said Hilary, looking at his nervous face, 'but your wife is dead. She was in a plane crash and died two days later.'
Betterton stared straight ahead of him. He didn't show any emotion. 'So Olive's dead? I see…'
There was a long silence. Then he turned to her. 'So Olive's dead,' he said again. 'But why are you here?'
Hilary was ready for this question. Betterton thought she had come to help him escape, but that wasn't true. She was a spy, here to get information - and now she, too, was a prisoner. But she wasn't going to tell him that - he was too nervous and frightened to keep a secret.
'I was at the hospital with your wife when she died. She wanted to tell you something, so I said I would try to reach you.' As Betterton frowned, Hilary hurried on before he could realize how weak her story was.
'I agree with your ideas,' she said, 'I, too, want peace and freedom. And with my red hair - well, it seemed worth trying.'
'Yes,' he said. 'Your hair's exactly like Olive's.'
'And your wife was so desperate to tell you something - to tell you to be careful - very careful - that you were in danger - from someone called Boris.'
'Boris? Boris Glydr?'
'Yes, do you know him?'
'I've never met him,' said Betterton, 'He's my first wife's cousin. Had Olive seen him? What did he say to her?'
'I don't know. That's all she said. And - oh yes - she said that she couldn't believe it.'
'Believe what?'
'I don't know,' said Hilary. 'You see - she was dying…'
An expression of pain crossed Betterton's face. 'I know you say she's dead, but at the moment I can't really believe it. But what did she mean, about Boris? How can he be dangerous to me here?'
'I don't know,' Hilary said again.
There was silence for a moment.
'Oh well, it doesn't matter,' said Betterton. 'We can't escape.'
'Oh yes, we can,' said Hilary. 'We'll find a way.'
He stared at her. 'You have no idea how hard it would be.'
'There's always a way,' said Hilary confidently. 'We just need time and a good plan.'
'Time?' he said. 'I don't have time. I can't work properly here. I can't think. They want new and original work - and I just can't do it. It's driving me mad. I'm no use to them like this - they'll kill me.'
'Oh, no!'
'Yes, they will. The only thing that's saved me is that I've had lots of plastic surgery, and I needed time to recover. But that's finished now.'
'But why did you have plastic surgery at all?'
'For my own safety,' said Betterton. 'The police are looking for me - they want to arrest me.'
'You mean,' said Hilary, 'because you sold secrets?'
He wouldn't look at her. 'I didn't sell anything. I gave them what they wanted. I wanted to share all my scientific knowledge. Don't you understand?'
Hilary thought that she did understand. Andy Peters and Torquil Ericsson would do the same. They would betray their country because they believed that sharing their knowledge would create a better world.
Betterton looked round him nervously. 'Everyone's gone,' he said. 'We should go back down.'
Hilary stood up. 'I've just arrived,' she said. 'They'll understand that we want to be alone.'
'We'll have to go on pretending,' Betterton said awkwardly. 'That you're my wife, I mean.' He stopped, embarrassed.
Hilary looked at Tom standing in front of her. 'How handsome he is,' thought Hilary. 'But I'm not at all attracted to him.'
'Don't worry,' she said cheerfully. 'The most important thing is to get out of here.'
مشارکت کنندگان در این صفحه
تا کنون فردی در بازسازی این صفحه مشارکت نداشته است.
🖊 شما نیز می‌توانید برای مشارکت در ترجمه‌ی این صفحه یا اصلاح متن انگلیسی، به این لینک مراجعه بفرمایید.