سرفصل های مهم
فصل 20
توضیح مختصر
زمان مطالعه

14 دقیقه

سطح

خیلی سخت
دانلود اپلیکیشن «زیبوک»
این فصل را می‌توانید به بهترین شکل و با امکانات عالی در اپلیکیشن «زیبوک» بخوانید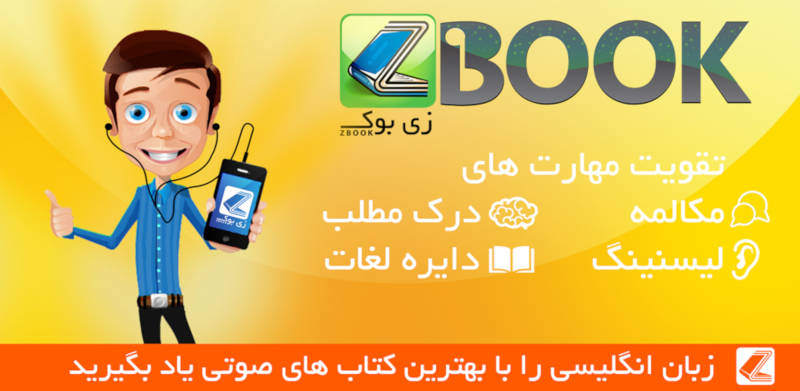 متن انگلیسی فصل
CHAPTER TWENTY
Several expensive cars arrived in front of the hospital's huge iron gates. Inside were a French Minister, the American ambassador, a retired top British judge and a journalist who worked for a very famous newspaper. Leblanc and Jessop were also inside one of the cars.
'I hope,' said the French Minister nervously, 'that we don't actually meet the lepers.'
'No, no,' said the ambassador. 'I'm told we'll be quite safe. And I believe the medical treatment of lepers here is very advanced.'
The huge gates opened, and the visitors were greeted by the Deputy Director, Dr Van Heidem. 'Welcome, welcome, my friends,' he said. 'As promised, Mr Aristides himself has arrived from Spain, and he is waiting for you inside. Please follow me.'
Mr Aristides greeted his visitors in a large comfortable lounge, where they were served drinks by the dark-skinned servants dressed in white robes.
'This is a wonderful place,' said the French Minister, looking round.
'Yes, I am very proud of my hospital,' said Mr Aristides. 'It is my final gift to humanity. No expense has been spared.'
'And we're doing very important work here,' added Van Heidem with enthusiasm. 'We are getting very good results in our treatment of leprosy and other diseases.'
A delicious meal was served to the visitors, who were hungry after their long journey to the hospital. They were given fine wines to drink and were feeling very contented when they began their tour of the hospital.
The tour took two hours, and was very thorough. The visitors were impressed with the expensive medical equipment, the well-qualified staff and the endless white corridors. Some people asked detailed questions about living conditions and the people who worked there, which Van Heidem answered easily. Jessop and Leblanc walked behind the others.
'We haven't found anything yet,' whispered Leblanc, his voice worried. 'It has taken me weeks to arrange this visit. If we are wrong about this, we will lose our jobs!'
'It's not over yet,' said Jessop. 'Our friends are here, I'm sure of it. It's not really surprising that they are hard to find.'
'But we need evidence!' said Leblanc. 'If there is no evidence, nothing will be done. The French Minister, the American ambassador - they don't believe us. They say that Aristides is above suspicion.'
'Keep calm, Leblanc,' replied his colleague. 'I do have some evidence that our friends are here. I'm carrying a very small machine that has detected signs of radioactivity - just as we planned. All these corridors are meant to confuse us, but there is part of the building that we have not seen.'
'But you know it is there because you have detected signs of radioactivity?'
'Exactly,' said Jessop. 'It is just the same as when we found the pearls and the paint on the door of the car. This time we can't actually see anything, but the signs are there.'
'But is that enough, my friend?' asked Leblanc. 'Is that enough evidence to convince people who do not want to believe?'
'Perhaps this evidence won't convince all of them,' said Jessop, 'but I hope it will convince some of them. There's the journalist - he would love to have such a big story for his newspaper. And there's the man who used to be the top judge in Britain. He may be old, but he is still a man of great intelligence - and he won't ignore evidence.'
When the tour was over the visitors were served more drinks in the lounge. The French Minister congratulated Mr Aristides on establishing such a fine hospital. 'And now,' he said, 'it is time for us to leave. We have seen everything,' - he paused - 'and we are very impressed with the work you are doing here.'
Into the silence a voice suddenly spoke. 'I would like to ask a question, if I may,' said Jessop.
'Of course,' said Dr Van Heidem. 'What would you like to know?'
'We've met a lot of people who work here,' said Jessop, 'but there's one person - a friend of mine - who I haven't seen.'
'A friend of yours?' Dr Van Heidem said politely, surprised.
'Well, two friends actually,' said Jessop, 'Tom and Olive Betterton. I believe they're both here. Can I talk to them before I go?'
Dr Van Heidem's reactions were perfect. His eyes opened in wide and polite surprise. He frowned in a puzzled way. 'Betterton - Betterton - no, I'm afraid we have no one of that name here.'
'There's an American, too,' said Jessop. 'Andrew Peters, a nuclear chemist, I believe.' He turned to the American ambassador. 'Am I right, Sir?'
The ambassador looked at Jessop and took a long time to answer. 'Yes, you're right,' he said at last. 'I would like to see Andrew Peters.'
Van Heidem still looked confused. Jessop looked quickly at Mr Aristides. The old man's face showed nothing.
'You know the name of Thomas Betterton, don't you?' Jessop asked Van Heidem.
Just for a second Van Heidem hesitated. He started to turn his head towards Mr Aristides, but stopped himself in time. 'Thomas Betterton,' he said. 'Why, yes, I think…'
'He disappeared six months ago,' said the journalist. 'It was front-page news all over the world. The police have been looking for Betterton everywhere. And you say he's here?'
'No!' said Van Heidem sharply. 'You are mistaken. Betterton is not here. You have seen everything there is to see.'
'Not everything,' said Jessop quietly. 'We haven't seen a young man called Torquil Ericsson, or Dr Barron.'
'Ah!' said Van Heidem. 'I understand now. You are talking about the people who were killed here in Morocco - in a plane crash. It was very sad.'
'So, I am wrong?' said Jessop. 'You say these people are not here?'
'But how can they be, my dear Sir, since they were all killed in this plane crash? All their bodies were found, I believe.'
'The bodies,' said Jessop slowly and clearly, 'were too burned to be identified.'
There was a movement behind him. 'So the bodies of these people could not be properly identified?' asked the retired British judge, Lord Alverstoke.
'No, my lord,' said Jessop, 'and I have evidence that at least one person - Mrs Betterton - survived the plane crash.'
'Evidence? What evidence, Mr Jessop?' said Lord Alverstoke. 'Mrs Betterton was wearing a necklace of pearls when she left Fez,' explained Jessop. 'One of these pearls was found half a mile from where the plane crashed.'
'How do you know that this pearl came from Mrs Betterton's necklace?'
'Because my colleague, Monsieur Leblanc, and I marked all the pearls,' said Jessop. 'We believed that Mrs Betterton was going to join her husband, Tom Betterton, who is wanted by the police. More pearls were found, and we also found a mark on a car, carrying six people, which was made by one of the passengers with luminous paint.'
'Very interesting,' said Lord Alverstoke. 'Very interesting indeed.'
'And where was this car last seen?' asked Mr Aristides, coming to life.
'At an old army airfield, Sir.' Jessop told them the exact location.
'That is hundreds of miles from here,' said Mr Aristides. 'Even if you are right, and the plane crash was faked, why do you think these people are here?'
'One of our pilots saw a signal,' said Jessop, 'saying that these people were at a leper colony.'
'It is an interesting idea,' said Mr Aristides. 'But you are wrong, quite wrong. These people are not here.' He spoke with calm authority. 'But you are welcome to search for them.'
'I'd like to do that,' said Jessop. 'We'll start our search in the fourth corridor from the second laboratory, turning to the left at the end.'
Dr Van Heidem made a sudden surprised movement, and a glass crashed to the floor. Jessop smiled.
'It is an interesting idea,' Mr Aristides said again, gently. He looked at his watch. 'But you will excuse me, gentlemen, if I suggest that you should leave now. You have a long drive back to the airport.'
Both Leblanc and Jessop realized that this was an important moment. Mr Aristides was using his strong personality, daring them to accuse him openly. The Minister just wanted to leave without doing anything, and though the others weren't sure, they hesitated to act against someone so rich and powerful as Mr Aristides. And Jessop and Leblanc couldn't act without the support of someone in authority, someone important.
'I do not think,' said a cold, clear voice into the silence, 'that we should leave just yet.' It was Lord Alverstoke. 'There appear to be questions that need to be answered.'
'But this is ridiculous,' said Mr Aristides. 'There is no evidence, no proof at all that these people are here.'
'Yes, there is.' Dr Van Heidem turned round in surprise, and everyone stared at the Moroccan servant who had stepped forward. He was a tall man with a dark face and was wearing white robes - but he had spoken with a strong American accent.
'Andrew Peters, Torquil Ericsson, Tom and Olive Betterton and Dr Barron are all here.' The man took a step towards the American ambassador. 'I know it's rather hard to recognize me at the moment, Sir,' he said, 'but I am Andrew Peters.'
Mr Aristides made a faint, angry noise before sitting back in his chair. There was no expression on his face.
'There are many scientists hidden away here,' said Peters. 'There's a whole secret area that you haven't seen.'
'Goodness me!' exclaimed the American ambassador. He looked closely at the man in front of him. 'Even now, Peters, I can hardly recognize you with that dark colouring on your face. What's your official FBI number?'
'81347128, Sir.'
'And your initials?' asked the Ambassador.
'B.A.P.G., Sir.' The ambassador nodded. 'That is correct,' he said. 'And you say, Peters, that there are many scientists living here?'
'Yes, Sir. Some are here willingly, and some are not.'
'In that case,' said the Minister, stepping forward, 'there must be a thorough investigation.'
'Just a moment, please.' Mr Aristides raised a hand. 'It would seem that I have been very wrong to trust the people in charge here.' He looked coldly at Dr Van Heidem. 'I do not know exactly what you have been doing here, Van Heidem, but I obviously know nothing about it - nothing at all.'
There was authority in Mr Aristides' voice. 'If you have been keeping scientists here,' he continued, 'it is now over. And I'm sure I do not need to tell you, gentlemen,' he turned to the visitors - 'that if anything has happened here that is against the law, it is nothing to do with me.'
'Because of the wealth, power and influence of the famous Mr Aristides, he would not be arrested,' thought Jessop. But he had been defeated, and his plan had failed.
The Minister turned to Van Heidem. 'I repeat,' he said, 'that there must be a thorough investigation.'
Van Heidem's face was pale. 'Come this way,' he said. 'I will show you everything.'
مشارکت کنندگان در این صفحه
تا کنون فردی در بازسازی این صفحه مشارکت نداشته است.
🖊 شما نیز می‌توانید برای مشارکت در ترجمه‌ی این صفحه یا اصلاح متن انگلیسی، به این لینک مراجعه بفرمایید.