سرفصل های مهم
فصل 16
توضیح مختصر
زمان مطالعه

7 دقیقه

سطح

متوسط
دانلود اپلیکیشن «زیبوک»
این فصل را می‌توانید به بهترین شکل و با امکانات عالی در اپلیکیشن «زیبوک» بخوانید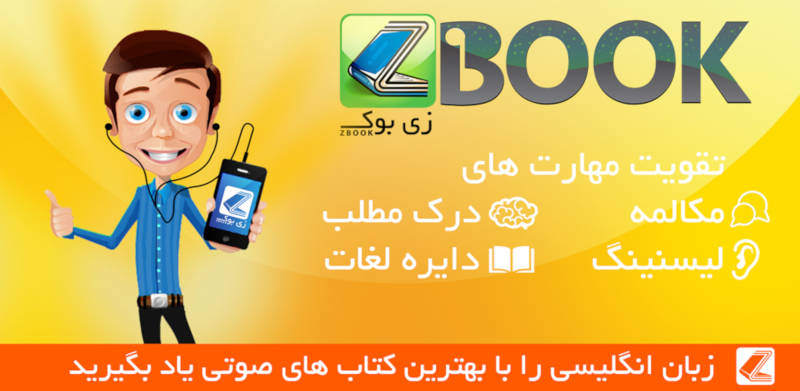 متن انگلیسی فصل
CHAPTER SIXTEEN
'Good evening, Mrs Betterton,' said Miss Jennson, her eyes shining with excitement behind her glasses. 'There will be a meeting tonight. The Director himself is going to speak to us. He's a wonderful man!'
'That's good,' said Andy Peters, as Miss Jennson moved away. 'I've been waiting to see this Director.'
'Tom said the Director is very inspiring,' said Hilary. 'But I don't really know what he meant.'
'I'm sure he can't be that wonderful,' said Peters with a smile. 'Oh, I'm so glad you're here,' said Hilary. 'You're so nice and ordinary. I'm sorry,' she said as Peters looked amused, 'that sounded rude.'
'So you like ordinary people?' Peters said. 'Not someone who's a genius?'
'Yes,' said Hilary. 'And you - you've changed since you came here. You don't seem so bitter any more - you don't hate.'
But immediately his face looked grim. 'That's not true,' he said. 'I can still hate. There are some things that should be hated.'
The meeting took place after dinner in the large lecture room. Hilary sat next to Tom Betterton. From the way Miss Jennson had spoken about him, Hilary was disappointed when the Director stepped up on the platform in front of them. He looked like a boring English businessman, heavy and middle-aged.
'First, I would like to welcome our new colleagues,' began the Director, before saying a few words about each of the new arrivals in French, German and English. After that he went on to speak of the aims and beliefs of the Unit.
Though she tried, afterwards Hilary couldn't really remember the Director's exact words - or perhaps the words themselves were just ordinary. But listening to the Director speak those words was a very different experience.
He spoke very simply, about Youth and about Power - how the future would be shaped by the young scientists, and how together they would create a New World.
'Here in this Unit we are gathering the most intelligent young brains from all over the world,' the Director said. 'In time, we will have the scientific knowledge and power to destroy the world. When that day comes, we will be in charge of world affairs - we will control the whole world!'
It was not the words themselves, but the power of the speaker that affected the listening audience so intensely. When Hilary left the lecture room, in a state of high emotion, she could see that the other people around her felt the same - inspired and uplifted. She felt almost drunk with the intense emotions that the Director's words had produced.
Then she felt a hand on her arm. 'Come up to the roof garden,' said Andy Peters. 'We need some air.'
They went up in the lift without speaking and stepped out among the palm trees under the stars.
Peters breathed in deeply. 'Yes, that's better.' He shook Hilary's arm. 'Come on, Olive,' he said. 'You don't really believe all that. We've heard it all before.'
'But it would be wonderful,' said Hilary with enthusiasm. 'It would be a wonderful world!'
'Think about it properly,' said Peters sharply. 'Youth and brains - what does it really mean? Here that means Helga Needheim, ruthless and arrogant, and Torquil Ericsson, an impractical dreamer. Or Dr Barron, who would sell his grandmother to get money for his work. And your own husband, a man too frightened and nervous to work at all. And these people are going to rule the world? Don't make me laugh! It's all total nonsense!'
Hilary sat down. 'I do believe you're right,' she said at last. 'But it was a wonderful idea. How does the Director make everyone feel like that?'
'I don't know how he does it,' said Peters, 'but I'm glad you're back to normal now.' Then suddenly his manner changed. 'I suppose I shouldn't have brought you straight up here. What will your husband say?'
'He probably won't even notice,' said Hilary.
'I'm sorry, Olive. It must be hard for you to see him like this.'
'We must get out of here,' said Hilary passionately. We must!'
'We will,' Peters said. 'I've made some progress. There are lots of people here who aren't happy. I'll get you out, Olive.'
'And Tom, too?'
Peters's face darkened. 'Listen, Olive, it's best if Tom stays here. He'll be - safer here than in the outside world.'
'Safer? I don't know what you mean,' said Hilary. 'Do you think he's going mad?'
'No,' said Peters slowly. 'But a cage can be a safe place.'
Suddenly Hilary remembered that Tom had said that the police were looking for him. But being in a real prison would still be better than staying here. 'Tom must come, too,' she insisted.
'All right, but I've warned you,' said Peters bitterly. 'I wish I knew why you care so much for that man.'
Hilary stared at him. She said nothing, but she wanted to say, 'I don't care for him. He means nothing to me.' She wanted to say, 'The man I care about is you…'
'Have you been enjoying yourself with your American friend?' Tom Betterton said as Hilary entered their bedroom. He looked at her closely, as if seeing her for the first time. 'You're a good looking woman, Olive,' he said. From the beginning Hilary had insisted that he should always call her by his wife's name. 'Once I would have noticed that. I'm a normal man - or I used to be.'
Hilary sat down beside him. 'What is the matter with you, Tom?'
'I've told you. I can't think,' he said. 'I can't work.'
'The others don't seem to feel the same as you,' said Hilary. 'It would help if you had a real friend here.'
'I've seen a lot of Torquil Ericsson lately,' said Tom. 'He's a brilliant man.'
'He's a strange man,' said Hilary. 'I think he's frightening.'
'Frightening? Torquil? He's actually very gentle - and like a child in some ways.'
'Tom,' said Hilary, 'don't get too friendly with Torquil Ericsson.'
'Why not?' He stared at her.
'I don't know,' Hilary said. 'It's just a feeling I have.'
مشارکت کنندگان در این صفحه
تا کنون فردی در بازسازی این صفحه مشارکت نداشته است.
🖊 شما نیز می‌توانید برای مشارکت در ترجمه‌ی این صفحه یا اصلاح متن انگلیسی، به این لینک مراجعه بفرمایید.