سرفصل های مهم
فصل 07
توضیح مختصر
زمان مطالعه

10 دقیقه

سطح

خیلی سخت
دانلود اپلیکیشن «زیبوک»
این فصل را می‌توانید به بهترین شکل و با امکانات عالی در اپلیکیشن «زیبوک» بخوانید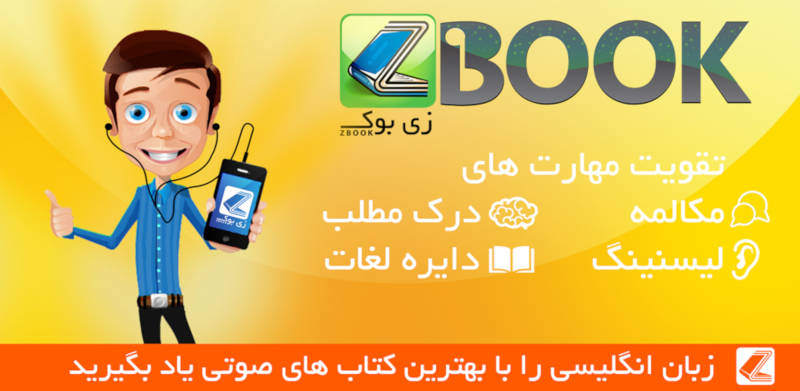 متن انگلیسی فصل
CHAPTER SEVEN
Fortunately Hilary was able to visit the old city of Fez without Miss Hetherington or Mrs Baker, who had gone on a sightseeing trip by car - for which Mrs Baker paid. With her guide, Hilary walked down through the gardens of the hotel until they reached a big door in the wall. And through that door Hilary stepped into another world - the old city of Fez.
Hilary wandered through the narrow, twisting streets, interested in everything she saw. She enjoyed looking around her at the busy life of the Moroccan city. The only annoyance was her guide, who talked all the time, asking her to buy things. 'You look, lady,' he kept saying. 'This man have very nice things, very cheap.'
Hilary walked for what seemed like hours, until finally her guide said, 'I take you to very nice house now, lady. Friends of mine. You have tea and they show you many nice things.' Because she was tired, Hilary allowed herself to be taken to an attractive house outside the city walls. Here she drank mint tea and, to be polite, bought a few small souvenirs.
'Now I take you for a nice drive to see very beautiful views,' said her guide. 'And then back to hotel. But first, this girl will take you to very nice ladies' toilet.'
Smiling a little, Hilary followed the girl to the toilet, which she was pleased to find had running water. But when she had washed her hands Hilary found that she couldn't open the door. Why had she been locked in? Then she noticed another door in the corner of the room. This door opened easily and Hilary walked into a small room lit by high windows. Sitting on an eastern-style chair was the little Frenchman she had met in the train - Monsieur Henri Laurier.
'Good afternoon, Mrs Betterton,' he said.
For a moment Hilary was too surprised to speak. So this - this was it! This was what she had been waiting for. She stepped forward. 'Do you have news for me? Can you help me?'
He nodded. 'On the train, Madame, you were rather stupid. Or perhaps you always talk about the weather.'
The weather? She stared at him. What had he said about the weather? Cold? Fog? Snow?
Snow - that was it. Olive Betterton had talked about snow. What was the silly rhyme she had said? Hilary remembered. 'Snow, snow, beautiful snow! You slip on a lump, and over you go!' she repeated to Laurier.
'Exactly,' said Laurier. 'Why did you not follow your instructions and say that before?'
'You don't understand,' said Hilary. 'I was in a plane crash and I've been in hospital with concussion. It has affected my memory and I've forgotten a lot of important things.'
'Yes,' said Laurier, 'the plane crash was unfortunate.' His voice was cold. 'But are you now ready to continue your journey?'
'Of course I am,' said Hilary. 'I must see my husband…'
He smiled, but not a very pleasant smile. 'You were questioned by the British authorities,' he said. 'Do you think they suspect you?'
'I don't know,' said Hilary. 'They seemed satisfied, but I have the feeling that I'm being followed.'
'We know that,' said Laurier, coldly. 'We are not stupid.'
'I'm sorry,' said Hilary. 'I'm afraid it's me who is stupid.'
'It does not matter if you are stupid, as long as you do as you are told - as long as you obey.'
'I will obey,' said Hilary quietly.
'Now, Madame, I will give you your instructions,' said Laurier. 'The day after tomorrow you will fly back to Marrakesh. There you will receive a message telling you to go back to England.'
'I am going back to England?'
'Please listen - I have not finished. You will book a seat on the plane leaving for Casablanca the next day. Do you understand?'
'I understand,' said Hilary.
'Then please return to your guide - you have been in here long enough. But before you go, I believe that you have become friendly with an American woman and an Englishwoman at your hotel?'
'Yes - is that wrong?'
'No, it fits in with our plans. See if one or other of them will come with you to Marrakesh. Goodbye, Madame.'
Hilary went back to her guide. 'I have very nice car waiting,' he said. 'I take you now for very pleasant drive.'
'So you're leaving for Marrakesh tomorrow,' said Miss Hetherington. 'You haven't stayed very long in Fez, have you?'
'No,' agreed Hilary, 'but my tickets are booked now and I think it will be too difficult to change them again - there are so many other people travelling.'
'Not English people,' said Miss Hetherington sadly. 'They all seem to be French.'
Hilary smiled faintly. The fact that Morocco was controlled by the French did not seem to matter to Miss Hetherington.
'There are a lot of Germans and Swedish people here, too,' added Mrs Baker, 'and I'm told that that little old man over there is Greek. He seems to be important - or at least the waiters think he is.'
'I wish you two would come to Marrakesh with me,' said Hilary. 'It's been so pleasant talking to you here, and it's very lonely travelling by myself.'
'But I've been to Marrakesh,' said Miss Hetherington in a shocked voice.
Mrs Baker, however, seemed interested. 'That's quite a good idea,' she said. 'I'd like to go back to Marrakesh, and I can show you around. I'll go and see if I can arrange it.' She stood up and hurried off with her usual energy.
'That's just like Americans,' said Miss Hetherington, annoyed. 'They always rush from place to place. Sometimes I don't think they know what country they're in.' She picked up her knitting and said goodbye to Hilary before going upstairs.
Hilary sat alone in the hotel lounge. She was thinking about the future. Now she was going to start her real journey, so she must be very careful and not make any mistakes. She must be Olive Betterton, devoted to her husband.
Hilary jumped in surprise as she saw the small, wrinkled face of Mr Aristides suddenly appear before her. He bowed politely and asked if he could sit down. After a moment or two he asked, 'Do you like this country, Madame?'
'I've been here only a short time,' said Hilary, 'but yes, I love it. And the old city of Fez is wonderful.'
'Yes, it is wonderful,' he agreed. 'There everything is dark and secret, shut in behind narrow streets and walls. Do you know what I think of, Madame, when I walk through the streets of Fez?'
'No.'
'I think of that main road into London, the Great West Road. I think of the great factory buildings on each side of the road, brightly lit, so you can clearly see all the people inside as you drive along in your car. There is nothing hidden, there is nothing secret.'
'So you mean,' said Hilary, thoughtfully, 'that you are interested in the contrast between them - Fez and the road in London? Because they are so different?'
Mr Aristides nodded. 'Yes,' he said. 'But although they look so different, the same things happen in both places. There is always cruelty and there is always kindness. One or the other. Sometimes both.' He continued without changing his manner. 'I have been told, Madame, that you were in a very bad plane accident? I envy you.'
Hilary looked at him with astonishment.
'Yes,' he repeated, 'I envy you. You have come close to death, and yet you survived. Do you feel different since then, Madame?'
'Only in a bad way,' said Hilary. 'I had concussion, and so I get headaches and forget things easily.'
'Those things will get better,' said Mr Aristides, with a wave of his hand, 'but you - you have had an adventure of the spirit, have you not?'
'It is true,' said Hilary slowly, thinking of her pile of sleeping pills. 'I have had an adventure of the spirit.'
'I have never had that experience,' said Mr Aristides in a dissatisfied voice. 'So many other things, but not that.' He stood up and bowed politely. 'Goodbye, Madame,' he said, and left Hilary sitting alone once again.
مشارکت کنندگان در این صفحه
تا کنون فردی در بازسازی این صفحه مشارکت نداشته است.
🖊 شما نیز می‌توانید برای مشارکت در ترجمه‌ی این صفحه یا اصلاح متن انگلیسی، به این لینک مراجعه بفرمایید.