سرفصل های مهم
فصل 10
توضیح مختصر
زمان مطالعه

7 دقیقه

سطح

متوسط
دانلود اپلیکیشن «زیبوک»
این فصل را می‌توانید به بهترین شکل و با امکانات عالی در اپلیکیشن «زیبوک» بخوانید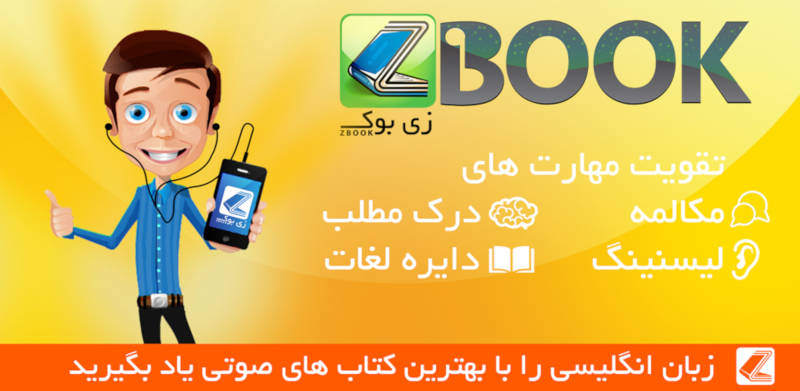 متن انگلیسی فصل
CHAPTER TEN
As their journey continued, Hilary felt that she was living in a dream, as if she really was becoming Olive Betterton. Every day she became more and more serious and intense, like her companions. All five were so different, but slowly Hilary became a little frightened of all of them. They were all so determined and focused on one thing - they all had one thing that they believed in passionately, above all else.
Dr Barron cared only about his work. He was desperate for knowledge, to find things out. But he never asked himself why. It was the process of discovery that interested him. He told Hilary once that he had found a virus with the power to destroy a whole country, but he was interested in how it would destroy - he did not seem to think about the people the virus would kill.
She didn't like Helga Needheim at all, because the woman was so very arrogant. Hilary liked Peters but sometimes he frightened her by the almost fanatical way he talked. She said to him once, 'You don't want to create a new world, do you? You just want to destroy the old one. There's hate in you. I can feel it.'
Torquil Ericsson was more of a puzzle. He liked to dream of how he wanted the world to be. 'We must take over the world,' he said gently, 'so we - the people with brains - can rule. That is all that matters.'
They are all mad, Hilary thought, but in different ways. Then she looked at Mrs Baker. She wasn't interested in ruling the world. She didn't seem to believe in anything at all - except perhaps money.
At the end of the third day of travelling, they arrived at a small town and slept in a local hotel for the night. Very early the next morning they were given European clothes to wear and drove to an airfield. There they boarded a small plane and flew for hours. Hilary looked out of the window and saw mountains through the clouds, but she had no idea where they were.
In the early afternoon, the plane landed on flat ground surrounded by mountains. They had arrived at a private airfield where there were two big cars waiting for them.
'This is where the journey ends,' said Mrs Baker cheerfully. 'The cars will be ready soon.'
Hilary stared at her. 'But we haven't crossed the sea,' she said in surprise.
'Did you expect to?' Mrs Baker seemed amused.
'But where are we - what part of the world, I mean?'
'Oh, that's no secret now. This is a lonely place in the High Atlas mountains. We're still in Morocco.' Mrs Baker looked at her watch. 'Well, goodbye, everyone,' she said. 'This is where I leave you.'
'Are you going back to Marrakesh?' asked Hilary.
'No,' said Mrs Baker, 'I can't do that. I'm supposed to have died in a plane crash. I'm going to organize people somewhere else now.'
'But what if someone recognizes you?' Hilary asked.
'They won't,' said Mrs Baker. 'I have a new passport now. My sister, Mrs Baker, died in a plane crash - we look very alike. And no one I met knows me that well,' she added. 'To them I'm just another travelling American.'
'It's strange,' Hilary said, 'that even after travelling with you for so long I don't know you very well. I don't even know which part of America you're from.'
'That doesn't matter,' said Mrs Baker. 'I can never go back there.' For a moment her face looked angry and spiteful. Then she said cheerfully, 'Goodbye, Mrs Betterton. I hope you see your husband soon.'
Hilary watched as Mrs Baker said goodbye to the others before going back to the plane. Hilary shivered. Mrs Baker was her last link with the outside world. Peters, standing near her, seemed to know what she was thinking.
'This is the place of no return,' he said quietly.
'Do you want to go back, Madame?' asked Dr Barron. 'Back to the world you have left?'
'Could I go if I wanted to?' asked Hilary.
'I don't know,' said Peters. 'Shall I ask Mrs Baker before she leaves?'
'Of course not,' said Hilary sharply.
'This is no place for women who are weak,' said Helga Needheim scornfully.
'She is not weak,' said Dr Barron softly. 'She asks herself questions as any intelligent woman would do.' But Helga Needheim ignored the Frenchman, while Ericsson asked, 'When you have reached freedom, how can you think of going back?'
'But if you can't go back, or choose to go back,' argued Hilary, 'then it is not freedom!'
They were interrupted by one of the drivers telling them that the cars were ready. Hilary sat in the front next to the driver, and talked to him in French as they drove along.
'How long will it take us?' she asked.
'To get to the hospital? About two hours, Madame.'
Hilary was surprised at the driver's words. 'Tell me about the hospital,' she said.
'Ah, Madame, it is a wonderful place,' the driver said with enthusiasm. 'It has all the most modern equipment and many doctors come to visit and are very impressed by the new treatments. Before, such people had to live completely separate and were left to die, but now they have a chance of a cure.'
'It seems a lonely place to have a hospital,' said Hilary.
'Ah, Madame, but it has to be lonely - the authorities insist,' said the driver. 'See, over there,' he pointed. 'That is where we are going.'
In the distance Hilary saw a low range of mountains, and at the bottom of one of the mountains was a long white building.
'It is a wonderful place,' said the driver again. 'So much money has been spent. Our patron is one of the richest men in the world, and here he has done so much to help human suffering.'
At last the car stopped outside some huge iron gates. 'You must walk from here, Madame,' explained the driver. As the travellers got out of the car, the big gates opened and a tall, dark-skinned man wearing long white robes bowed and asked them to enter.
As they walked through the gates they saw a large courtyard with a tall wire fence, where people were walking up and down. As these people turned to look at the new arrivals, Hilary gasped in horror.
'But they're lepers!' she exclaimed. 'Lepers!'
مشارکت کنندگان در این صفحه
تا کنون فردی در بازسازی این صفحه مشارکت نداشته است.
🖊 شما نیز می‌توانید برای مشارکت در ترجمه‌ی این صفحه یا اصلاح متن انگلیسی، به این لینک مراجعه بفرمایید.