سرفصل های مهم
فصل 11
توضیح مختصر
زمان مطالعه

10 دقیقه

سطح

متوسط
دانلود اپلیکیشن «زیبوک»
این فصل را می‌توانید به بهترین شکل و با امکانات عالی در اپلیکیشن «زیبوک» بخوانید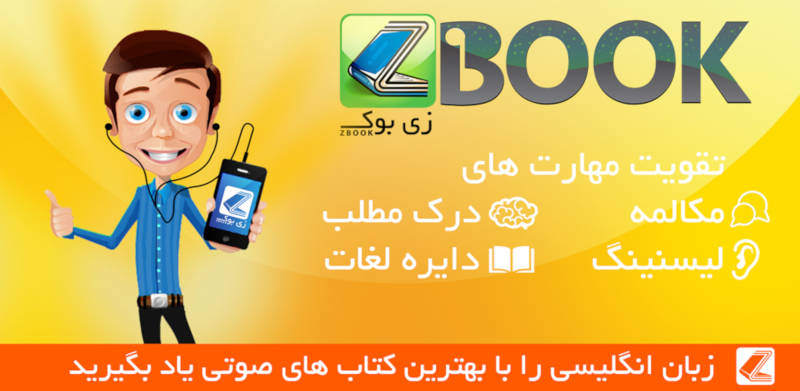 متن انگلیسی فصل
CHAPTER ELEVEN
The huge iron gates closed firmly behind the travellers. To Hilary this felt like the end - there was no way out. Now she was alone, and soon she would be discovered…
She had known all day that this moment would come. Jessop had said that if she got this far, she would have protection, but if she was supposed to rely on Miss Hetherington, that plan had failed. And what, thought Hilary, could Miss Hetherington have done to help her now?
Now that she was close to discovery and death, Hilary realized that she no longer wanted to die. She was enjoying life again. She could think of Nigel and Brenda with sadness and pity, not cold lifeless despair. 'I'm alive again at last,' thought Hilary. 'But now I'm trapped - like a rat in a trap. Can I find a way out?'
She had often thought about what would happen when she met Tom Betterton. He would say, 'That's not my wife-' and everyone would know she was a spy. So what could she do?
Perhaps she could speak first? She could say, 'Who are you? You're not my husband!' If she pretended well enough, would they believe her? If they did believe her, it would be bad for Betterton. But if he was a traitor who had sold his country's secrets, didn't he deserve it? This was the only thing she could think of that was worth trying.
Hilary had been thinking all this as she walked along. She felt a little faint but tried hard to focus on what was happening. They were being welcomed by a big handsome man, who spoke a few words to everyone in their own language.
To Hilary, he said, 'Ah, Mrs Betterton, welcome, after your long and difficult journey. Your husband is waiting for you, very excited.' He smiled, though Hilary noticed that his eyes stayed cold. 'You must be longing to see him.'
Hilary suddenly felt faint again, and Andy Peters put out an arm and steadied her as she swayed. 'Perhaps you don't know,' he said, 'that Mrs Betterton was in a plane crash and has concussion. The journey has been hard for her - she should lie down.'
Hilary thought how kind he was, and she held on to his arm for support. She wanted to faint, to lie down - anything to delay the moment of discovery! But Betterton would come to see her - any husband would - and he would realize that she was not his wife.
Then suddenly Hilary's courage returned. She stood up straight and lifted her head. She would be brave. She would say to Betterton, 'I'm sorry, but your wife is dead. I promised to reach you and give you her final message. I agree with your views and I want to help.'
It wasn't a very convincing story - and it didn't explain things like her fake passport. 'But sometimes,' thought Hilary, 'if you tell lies with enough confidence, people do believe you. I have to try.'
'Oh, no. I must see Tom,' she said. 'I must see him now - please.'
'Of course, Mrs Betterton,' said the big man. 'I'll take you to him now. Please follow me.'
As she walked away, Hilary looked over her shoulder. Andy Peters was watching her, and his face looked puzzled and unhappy. 'He has realized something is wrong,' she thought, 'but he doesn't know what it is.' Hilary shivered. She might never see him again.
The big man was talking cheerfully. 'This way, Mrs Betterton. Our buildings are rather confusing at first. There are so many white corridors that all look the same.'
'It's all a little strange - and rather frightening,' said Hilary. 'The lepers…'
'Yes, yes, of course. They do upset our new arrivals. But you'll get used to them. By the way, my name is Van Heidem - Dr Paul Van Heidem. We're nearly there now.'
Nearly there - nearly there… They went down another white corridor and Van Heidem finally stopped at a door, knocked and opened it.
'Ah, Betterton,' he said. 'Here's your wife - at last!' Hilary walked in bravely, holding her head up.
A very good-looking man with fair hair stood by the window. Hilary was surprised - this man did not look like the photograph of Tom Betterton. She decided to take a risk.
She stepped forward, and then back. 'But - that isn't Tom,' she said. 'That isn't my husband…' She thought she sounded convincing.
And then Tom Betterton laughed. 'It must be good,' he said to Van Heidem, 'if even my own wife doesn't recognize me!'
He quickly walked over to Hilary and held her tightly in his arms. 'Olive, darling, it's really me - Tom - even if my face has changed a little.' Then Hilary heard him whisper, 'Be careful. Danger.'
Betterton looked at her face before holding her again. 'Darling, it's been so long since I've seen you,' he continued. 'But you're here at last!' Hilary felt his fingers pressing hard into her back, as if giving her a warning. 'I still can't believe you're here,' he said, with an excited little laugh. 'But you know it's me now, don't you?'
Hilary didn't understand it - couldn't understand it. But she gratefully tried to play her part. 'Tom!' she said, 'Oh, Tom - but what…'
'I've had plastic surgery.' he explained, 'to change my face.' He kissed her lightly.
'It's been so long,' said Hilary, 'and I -' she swayed a little. 'I - please, can I sit down?'
'Of course, darling,' said Betterton, getting her a chair. 'You've had such a bad time - and that plane crash! - I'm so glad you're all right!'
'So they knew about the plane crash,' thought Hilary. 'That means they must be in communication with the outside world.'
'The concussion has affected my memory,' she said. 'I forget things and get confused. And then when I finally see you, you look like a total stranger! It's a bit much for me.'
'You just need to rest for a while, darling,' said Betterton.
Van Heidem moved towards the door. 'I will leave you alone now,' he said. 'Perhaps later, Betterton, you will bring your wife to the Registry?' He went out and shut the door.
Immediately Betterton dropped on his knees in front of Hilary and rested his face on her shoulder.
'Darling, darling,' he said out loud. Then Hilary heard him whisper, 'Keep going. They might be listening.' Hilary could feel his fear and uneasiness. She looked at him and saw a good looking man of about thirty, who was badly frightened. He looked as if he was close to a nervous collapse.
Now that the immediate danger was over, Hilary began to enjoy playing her part. She must be Olive Betterton - act and feel just as Olive would. And the situation was so unreal she didn't feel as if she was Hilary Craven any more.
She remembered the details she had learned with Jessop. 'It seems such a long time since we lived at our house, Firbank,' she said. 'Whiskers - do you remember my cat, Whiskers? She had kittens just after you went away. It's strange that there are so many silly little things you don't even know about.'
'I know, said Betterton. 'That was the old life. Here we'll begin a new life.'
'And it's all right here? You're happy?' Hilary was sure a loving wife would ask this.
'It's wonderful.' Tom Betterton lifted his head. His unhappy frightened eyes looked out of a smiling, confident face. 'The working conditions are perfect. There's everything you could ever want here.'
'And is it really a leper colony?'
'Oh, yes. The doctors here are researching the disease. But it's just a disguise, a cover.'
'I see.' Hilary looked round. 'Is this our apartment?'
'Yes. Sitting room, bathroom and bedroom - I'll show you.'
Hilary walked through the apartment. Everything was of good quality and very comfortable. There was a lot of space in the cupboards.
'I don't know what I'll put in here,' she said with a laugh. 'I didn't bring anything with me.'
'Don't worry,' said Tom. 'You can get anything you want here. There's no need to go outside ever again.'
He said the words lightly, but Hilary heard the despair in his voice. No need to go outside ever again. They were in a cage - trapped!
And were they being spied on, too? Was someone listening and watching them now? Tom Betterton thought so, but was he right? Or was he in such a nervous state that he was imagining things? Was this what happened to you when you lived in a cage?
'Would you like to lie down - to rest?' Tom asked.
'No -' Hilary hesitated. 'No, I don't think so.'
'Then perhaps you had better come with me to the Registry.'
'What's the Registry?'
'It's where they record everything about you - health, blood pressure, likes, dislikes - everything. It's very well organized here.'
'I knew it would be,' said Hilary. She tried to speak with real enthusiasm.
Tom Betterton kissed her again. 'Keep going,' he whispered. Out loud he said, 'And now, let's go to the Registry.'
مشارکت کنندگان در این صفحه
تا کنون فردی در بازسازی این صفحه مشارکت نداشته است.
🖊 شما نیز می‌توانید برای مشارکت در ترجمه‌ی این صفحه یا اصلاح متن انگلیسی، به این لینک مراجعه بفرمایید.