سرفصل های مهم
شروعی تازه
توضیح مختصر
زمان مطالعه

0 دقیقه

سطح

خیلی سخت
دانلود اپلیکیشن «زیبوک»
این فصل را می‌توانید به بهترین شکل و با امکانات عالی در اپلیکیشن «زیبوک» بخوانید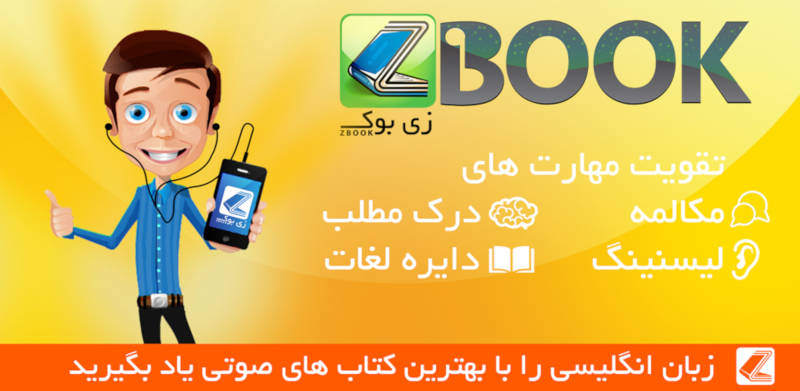 متن انگلیسی فصل
FOUR - A FRESH START
AS the new season dawned in 2002, I was bursting with fresh energy. It felt like day one in a whole new job. All the doubt brought on by my intended retirement had cleared and I was ready to refresh the squad after our first season without a trophy since 1998. Those phases of seismic change excited me. I knew there were solid foundations on which to build a new team of winners.
There had been a golden period, from 1995 to 2001, when we had won the League five times out of six and secured the first of my two Champions League trophies. At the start of that six-year spell, we had promoted our homegrown lads to the first XI. David Beckham, Gary Neville and Paul Scholes became regulars, despite a 3–1 defeat by Aston Villa that prompted Alan Hansen to say on television: 'You can't win anything with kids.' After that hat-trick of League titles we made an error in letting Jaap Stam go. I thought £16.5 million was a good price and I believed he had slipped back in his game since his Achilles operation. But it was a mistake on my part. This is my chance to nail once and for all the myth that his contentious autobiography had anything to do with my decision to sell him, even though I called him in about the book right away. It accused us of tapping him up, of approaching him directly without PSV's permission.
'What were you thinking of?' I asked. But it played absolutely no part in my decision. Not long after that, an agent told me that a representative of Roma were trying to make contact. They were offering £12 million for Jaap. Not interested, I said. The next week we received an approach from Lazio. I had no interest until the offer reached £16.5 million. By that time Jaap was 30 and we were concerned about his recovery from the Achilles injury. Anyway, it proved a disastrous episode. Having to tell him in a petrol station was agony, because I knew he was a really decent man who loved playing for the club, and who was adored by the fans. It was one of my senior moments. I had tried to get hold of him at the training ground two days before deadline day. By the time I reached him on his mobile, he was already on his way home. An equidistant point was a petrol station, off the motorway, so that's where our meeting took place.
I knew I could get Laurent Blanc, on a free. I had always admired Laurent Blanc and should have acquired him many years earlier. He was so composed and so good at gliding out from the back with the ball. I thought his experience could help John O'Shea and Wes Brown to develop. It was such a misjudgment on my part to let Jaap go – he ended up playing against us, aged 36, in the semi-finals of the Champions League.
Centre-backs were always a big part of my managerial planning and Rio Ferdinand was the big buy in that summer of 2002, when we really should have reached the Champions League final in my home town of Glasgow. To me that would have been special, playing in my birth place against Real Madrid, the place where I saw my first-ever European final, Real beating Eintracht Frankfurt 7–3. I was in the schoolboy enclosure that day because I played for Queen's Park at the time, which entitled me to walk in the front door and head for that part of the ground. I left three minutes before the end of the game to get a bus home, because I was working in the morning, and of course missed all the celebrations at the end, which were unusual in football around that time. Real performed a big parade with the cup and were dancing about the park. I missed out. The next morning, with the papers laid out, I studied the photographs and thought: 'Damn, I missed seeing all that.' Hampden Park was packed with 128,000 souls. To beat the huge exodus from big games, we would run miles away from the ground: sprint away from Hampden towards the terminus, and take a bus from there. It was a three- or four-mile run to the station, but at least we were on the bus. The queues at the ground would be miles long. Miles long. Dads would pull up in lorries and you would give them sixpence each and pile onto the wagon. That was another route in and out. But it would have been unforgettable to get to Hampden for that 2002 final, which Real Madrid won 2–1, to send a Manchester United side out onto that sacred turf.
Carlos Queiroz joining as my assistant was another major initiative that year. Arsenal had won the Double the previous season and Roy Keane had been sent home from the 2002 World Cup, so there was plenty to occupy my mind as we set off on another journey. When Roy was sent off after tangling with Jason McAteer at Sunderland, I dispatched him for a hip operation, which removed him from the picture for four months. Soon after we struck a bad run of form, losing at home to Bolton and away at Leeds. We managed only two wins from our first six games and were ninth in the table when I took a minor gamble and sent a number of players away for surgery in the hope that they would return to energise us in the second half of our campaign.
In September 2002, though, the knives were out for me. The nature of the job is that the public will attack you when things seem to be going wrong. Plus, I've never been beholden to the press and couldn't count on them for support. I never socialised much with them, didn't give them stories or mark their cards, with the exception – occasionally – of Bob Cass, of the Mail on Sunday. So they had no reason to love me or support me through hard times. Other managers were more skilled at cultivating relationships with the press. It maybe bought them a bit more time, but not indefinitely. Results determine whether the guillotine stays up or falls.
Media pressure is usually where it starts. Whenever there was a bad spell I would see the line: 'Your time's up, Fergie; it's time to go.' The old line about shelf-life. You can laugh at it, but you mustn't get yourself in a tizzy, because hysteria is the nature of the beast. There have been so many favourable headlines about me over the years, because the press could hardly avoid writing them, given the success we had, but to be called a genius you also need to accept that you are probably also going to be called a fool.
Matt Busby used to say: 'Why read them when you have a bad result? I never did.' And he lived in an era when the press wasn't as pervasive as it is today. Matt would always ride the waves of praise and condemnation without bothering too much about either.
What we did at all times, in success and adversity, was make sure the training ground was sacrosanct. The work there, the concentration, and the standards we maintained never dropped. Eventually that consistency of effort will show itself on a Saturday. That way, when a United player has a couple of bad results, he will hate it. It becomes intolerable to him. Even the best players sometimes lose confidence. Even Cantona had bouts of self-doubt. But if the culture around the training ground was right, the players knew they could fall back on the group and the expertise of our staff.
The only player I ever coached who was totally unaffected by his mistakes was David Beckham. He could have the worst game possible and still not believe that he had under-performed in any way. He would dismiss you, tell you you were wrong. He was incredibly protective of himself. Whether that was developed by the people around him, I don't know. But he would never concede he'd had a bad game, and never accept he'd made a mistake.
You had to admire that. In a way it was a great quality. No matter how many mistakes he would make (in my eyes, not his), he would always want the ball. His confidence never suffered. Otherwise, dips of that kind are innate to all footballers, and plenty of managers. Public scrutiny penetrates the body armour, whether from the public, press or fans.
The nadir was reached in November, with the last derby game at Maine Road: a 3–1 victory for City, memorable for a mistake by Gary Neville, who dawdled with the ball and was dispossessed by Shaun Goater for City's second goal. Afterwards I questioned the spirit of my players, a nuclear option I seldom employed. The dressing room is a horrible place to be when you lose a derby. Before the game, Keith Pinner, my old friend and a diehard City fan, had said: 'As it's the last derby game at Maine Road, will you come up for a drink afterwards?' Amused by the audacity of this request, I said: 'If we win, aye.'
So after we'd lost 3–1, I was getting on the bus when my phone went. Pinner on the line.
'Where are you?' he said. 'Are you not coming up?'
'Go away,' I replied, or words to that effect. 'I never want to see you in my life.'
'Bad loser, are you?' laughed Pinner. Up I went for a drink.
At the end of that season Gary Neville observed: 'That was a big crossroads for us. I thought the fans would turn on us that day.'
Sometimes a manager has to be honest with the supporters, over and beyond the players. They are not stupid. As long as you don't criticise individual players in public, admonishing the team is fine, not a problem. We can all share in the blame: the manager, his staff, the players. Expressed properly, criticism can be an acceptance of collective responsibility.
Under the pressure of bad results, we changed the way we played. We moved the ball forward more and quicker rather than concentrating on possession ratios. With Roy Keane present, keeping the ball was never a problem. I said so from the minute he came to the club: 'He never gives the ball away, this guy,' I told the staff and players. Ball retention is a religion at Man United. But possession without penetration is a waste of time. We were starting to lack that real penetration. With a player like Van Nistelrooy in our forward line we needed to supply him quickly. Early passes, in from wide, or between defenders. That's where the change had to come.
We tried Diego Forlán off the front, but we had been playing a lot with Verón, Scholes and Keane in midfield. Verón was free and Scholesy could go into the box. Beckham wide right, Giggs wide left. We had fantastic talents there. Our goal-scoring weapons were the right ones. Van Nistelrooy was relentless in his goal-scoring. Beckham would always get you around ten; Scholes, above that.
Phil Neville was excelling in central midfield as well. Phil was a dream. He and Nicky Butt were perfect allies for me. All they wanted was to play for Man United. They never wanted to leave. The time to let that type of player go is when you see that you're hurting them more than helping them by using them as substitutes or understudies.
Those players end up trapped between extreme loyalty and a kind of sadness at not being involved more in first-team games. That's hard for any man. Phil played a great role where we needed stabilisation. He had great discipline. He was one of those players to whom you could say: 'Phil, I want you to run up that hill, then come back and cut down that tree.' And he would say, 'Right, boss, where's the chainsaw?'
I had a few like that. Phil would do anything for the team. He would only think of the team. For the most part, if he were to play a limited part in the successful functioning of the side, he would find a way to be happy with that. In the end, though, Gary came to talk to me, to see how I felt about Phil's diminishing role.
'I don't know what to do, he's such a great lad,' I told Gary.
'That's the problem,' Gary said. 'He doesn't want to come to you.' Phil lacked Gary's directness, you see.
I invited Phil out to the house for a talk. He came with his wife Julie. At first I didn't notice her in the car. 'Cathy, go and bring Julie in,' I said. But when Cathy got out there, Julie began crying. 'We don't want to leave Man United,' she was saying. 'We love being at the club.' Cathy took her a cup of tea, but she wouldn't come into the house. I think she was worried she might break down and embarrass her husband.
My point to Phil was that I was doing him more harm than good with the way I was using him. He agreed. He told me he needed to move on. I left him to work out how he would approach that with his wife.
When they had left, Cathy said: 'You're not going to let him go, are you? You can't let people like that go.'
'Cathy,' I said, 'it's for his own good. Do you not understand? It's killing me more than it's killing him.'
I let him go cheaply, for £3.6 million. He was worth double that, because he could play five positions for you – in either of the full-back positions or all across the midfield. He even played centre-half for Everton, when Phil Jagielka and Joseph Yobo were injured.
Letting Nicky Butt go was similarly traumatic, although Nicky had no problem standing up for himself. Nicky was a cheeky sod. Gorton boy. Great lad. He would fight your shadow, would Nicky.
He would come in and say: 'Why am I not playing?'
That was Nicky. I loved that. And I would say, 'Nicky, you're not playing because I think Scholes and Keane are better than you.' Sometimes, away from home, I would put him in ahead of Scholesy. In the Champions League semi-final at Juventus, for example, I played Butt instead of Scholes. Scholes and Keane were on two bookings and I couldn't afford to risk them both missing the final, though in the event both missed out through suspension. I brought Scholes on for Butt when Nicky picked up an injury – and Paul was booked. In the end I sold Nicky to Bobby Robson at Newcastle for £2 million. What a great buy that was.
The clouds began to clear in 2002 with the 5–3 win over Newcastle at the end of November. Diego Forlán, who had taken 27 games to score his first goal for us – a penalty against Maccabi Haifa – was a factor in our 2–1 win at Liverpool, after Jamie Carragher had headed the ball back to Jerzy Dudek and Forlán had nipped in to score. We then beat Arsenal 2–0 and Chelsea 2–1, with Forlán again scoring the decisive goal. On the training ground that winter, we worked intensively on our defensive shape.
In February 2003 we lost an FA Cup fifth-round tie 2–0 at home to Arsenal. It was the game in which Ryan Giggs missed an open goal, lifting the ball over the bar with his right foot, when the net was undefended. 'Well, Giggsy,' I told him, 'you've scored the best-ever goal in the FA Cup, and now you've added the best-ever miss.' He had all the time in the world. He could have walked the ball into the net.
That game, which sent me into a fury, was to have more serious implications for my relationship with another graduate of the 1992 FA Youth Cup winning side. A butterfly plaster was involved, but it couldn't heal the wound. The boot I kicked in anger just happened to fly straight at David Beckham's eyebrow.
After losing the Carling Cup final to Liverpool, we ran into another major rival from that period. By the end of my time as manager, Leeds United were nowhere to be seen on the list of threats, but in the spring of 2003 they were a menace, although we won that match 2–1. I should say a few words about our rivalry with Leeds, which was disturbingly intense.
When I first arrived in Manchester I knew about the derby games with City and the clashes with United's Merseyside rivals, Everton and Liverpool. I knew nothing of the animosity between United and Leeds. In the old first division, Archie Knox and I went to see Crystal Palace beat Leeds.
It was 0–0 at half-time. The second half was all Leeds. With 20 minutes to go, Leeds had a penalty turned down and the crowd were going crackers. A Leeds fan began shouting at me: 'You, you Manc bastard.'
'What's that all about, Archie?' I said.
'No idea,' Archie replied.
So I looked for a steward. The directors' box at Leeds is small and the fans are all around you. Palace went to the other end and scored. That's when the crowd really lost it. Archie wanted us to leave but I insisted we stay. Palace scored again, and that's when our new friend hit me in the back with a Bovril cup. The abuse was astonishing. 'Let's get out of here,' I said to Archie.
The next day I was speaking to our kit man at the time, Norman Davies. He said: 'I told you about Leeds. It's pure hatred.'
'Where does that come from?'
'The sixties,' Norman said.
Leeds used to have a commissionaire called Jack who would come on the bus as we arrived at Elland Road and announce, like the town crier, 'On behalf of the directors, players and supporters of Leeds United, welcome to Elland Road,' and I would mutter: 'That'll be right.'
Some of the fans would have their kids on their shoulders, radiating the most incredible hatred. In the semi-final of the League Cup at Leeds in 1991, they did give us a bit of a battering in the second half, but Lee Sharpe had broken away, at 0–0, with two minutes to go, to score. It looked 10 yards offside. I was on the pitch, Eric Harrison was in the dug-out. A lot of people think Eric looks like me. One Leeds supporter certainly did, because he whacked Eric. Absolutely panned him. The guy thought he was hitting me. On came the fans. Pandemonium. And yet there was something about the hostile atmosphere at Elland Road that I quite liked.
In the Peter Ridsdale years, when Leeds were 'living the dream', as the chairman later put it, I sensed the club was built on sand. When I heard what kind of wages they were paying, my alarm bells rang. When we sold them Lee Sharpe, I believe they doubled Lee's wages, on a 35,000 crowd.
But they constructed a useful team. Alan Smith, Harry Kewell, David Batty. Back in 1992, they won the League with one of the most average teams ever to win the title, but they were as committed as it's possible to be. And they were superbly managed by Howard Wilkinson. A decade later, we would hear about the boy from Derby joining them, Seth Johnson, and him discussing with his agent what they were going to ask for. The story goes that the sum they came up with was £25,000. Leeds' offer was apparently £35,000 a week, climbing to £40–45,000.
Clubs don't learn these lessons. The emotions of the game trap you.
I remember a local Manchester businessman coming to me and saying: 'I'm thinking of buying Birmingham City, what do you think?'
I said, 'If you've got a hundred million pounds to risk, go ahead.'
'No, no,' he said, 'they're only eleven million in debt.'
'But have you seen the stadium?' I replied. 'You'll need a new stadium, for maybe sixty million, and then forty million to get them into the Premier League.'
People try to apply to football the usual principles of business. But it's not a lathe, it's not a milling machine, it's a collection of human beings. That's the difference.
We faced some seismic fixtures before that season's end. A 4–0 home win over Liverpool – Sami Hyypiä was sent off in the fifth minute for stopping Van Nistelrooy's run on goal – led us into a Champions League tie against Real Madrid. In the first of our games against Madrid, Van Nistelrooy was our only scorer. Luis Figo and Raul, twice, left us facing a 3–1 deficit in the home leg, for which I left Beckham on the bench. This was an epic game, watched, the story goes, by Roman Abramovich, who was inspired by our 4–3 win, and the hat-trick by Brazilian striker Ronaldo, to seek his own involvement in the great global drama by buying Chelsea.
Though we had been nine points off the lead at one stage, we raced eight points clear with a 4–1 win over Charlton in May 2003, in which a Van Nistelrooy hat-trick lifted him to 43 goals for the season. On the penultimate weekend, Arsenal needed to beat Leeds at Highbury to have any chance of catching us, but Mark Viduka helped us out with a late goal for our Yorkshire rivals. In our 2–1 win at Everton, David Beckham scored from a free kick in his last game for us. We were champions again for the eighth time in 11 seasons. The players danced and sang: 'We've got our trophy back.' We regained the League but said farewell to Beckham.
مشارکت کنندگان در این صفحه
تا کنون فردی در بازسازی این صفحه مشارکت نداشته است.
🖊 شما نیز می‌توانید برای مشارکت در ترجمه‌ی این صفحه یا اصلاح متن انگلیسی، به این لینک مراجعه بفرمایید.