سرفصل های مهم
کلاس سال 92
توضیح مختصر
زمان مطالعه

0 دقیقه

سطح

خیلی سخت
دانلود اپلیکیشن «زیبوک»
این فصل را می‌توانید به بهترین شکل و با امکانات عالی در اپلیکیشن «زیبوک» بخوانید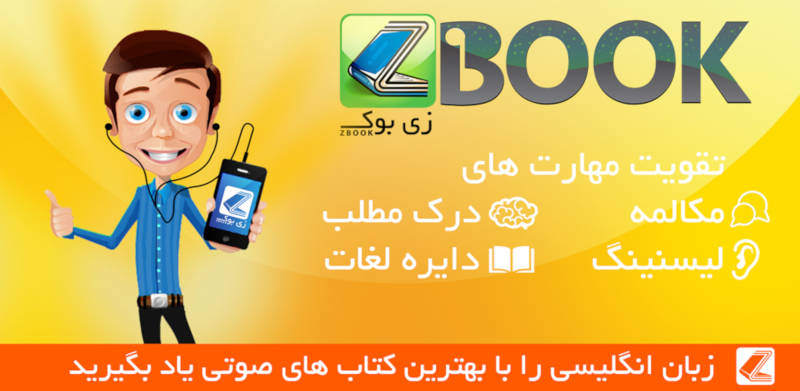 متن انگلیسی فصل
FOURTEEN - THE CLASS OF '92
EACH time a member of our great homegrown generation left the club, I would count those left. Two managed to stay to the end of my time: Paul Scholes and Ryan Giggs. Gary Neville almost made it through with me. Even now I can visualise the six of them taking the mickey out of each other as boys after training. Scholesy would try to hit the back of Nicky Butt's head with the ball – or Gary's head more often. He was a devil for that. Those half-dozen young men were inseparable.
These were solid human beings: the sort you hated losing. They understood the club and its purpose. They would march with you, defend the principles on which we operated. Any parent would recognise that moment when a 21-year-old walks in and says they are going to buy their own place, or move in with their girlfriend or take a job in some other town. They leave you. Football was the same for me. I became greatly attached to the men who were with me from their teenage years, the so-called Class of '92. I saw them grow from 13 years of age.
Nicky Butt was a prime example. He always reminded us of the cartoon character with the freckles, big ears and buck teeth on the front page of the comic, Mad. That mischief, that devilment. They were so long under my care that they felt like family to me. I would chastise them more than other players because they felt like relatives more than employees. Nicky was always up to something, a jack the lad. He was also brave as a lion, incapable of shirking any challenge.
He was one of the most popular players to have played at our club. He was a real Manchester lad. Down to earth and mentally tough. Like Phil Neville, Nicky reached the point where he wasn't playing often enough to satisfy his competitive urges. That prompted him to look elsewhere for openings. Once again we let him go very cheaply, for £2 million. Those men didn't owe us a penny. We had acquired them for nothing through our academy. The money for Nicky was a token sum to ensure he left for the best deal. Right to the end of his playing days, he would refer to us as his club.
Behind my back, I'm sure those lads resented bearing the brunt of my annoyance. 'Oh, me again,' they probably thought. 'Why don't you give him over there some?'
The first person I would give stick to was Giggsy, bless him. As youngsters they would never answer back. With time, Ryan learned to defend himself. Nicky might also retaliate now and then. Gary would have a go. But then Gary would answer his shadow back. He has to have an argument every day. He would be up at six o'clock with the papers, texting Di Law or later Karen Shotbolt, our press officers: 'Have you read this in the Telegraph or The Times?' We always said of Gary that he woke up angry. His was an argumentative nature. He is a forthright guy. Where he sees error, sees flaws, he attacks them. His instinct was not to negotiate his way through an impasse, but strike hard with his opinions. There was no consensus with Gary. He was explosive. I would see a small issue escalate in his mind. But with me he knew where the limits of my patience were. I would say: 'Gary, go and annoy someone else.' Then he would laugh and the drama would be defused.
If I try to imagine those 20 years without the homegrown lads, I find it hard to visualise the base of the team. They provided our stability. Manchester United are recognised for the great players we found in the 26 years I was there, from Bryan Robson and Norman Whiteside and Paul McGrath onwards, through to Cantona and Ronaldo. But those homegrown boys carried the spirit of Manchester United inside them. That's what they gave the club: spirit. They were a great example to our coaching staff of what could be achieved through youth development, and a beacon to the young players coming through. Their presence told the next 19-year-old coming up the line: 'This can be done. The next Cantona can be created here at our academy, on our training ground.' I will always remember Paul Scholes' first day at our club. He came in with a little guy called Paul O'Keefe. His father, Eamonn, had played at Everton. They were standing behind Brian Kidd, who had told me he was bringing in two lads he liked the look of. They were 13. 'Where are these two young kids?' I asked Brian. They were so small they were invisible behind Brian's frame.
They were about 4 feet 8 inches tall. I looked at this tiny pair and thought: 'How are these two going to become footballers?' It became a standing joke at the club. When Scholesy came into the youth team, I said, in the coaches' room: 'That Scholes has got no chance. Too small.' When he joined us properly at 16 he was still minuscule. But he really did shoot up. By 18, he had risen three or four inches.
Paul never said a word. He was exceptionally shy. His father had been a good player and they had shared a nickname, Archie. When I harboured those initial doubts about his size, I had never seen him play in a game, though I had looked at him in training at the school of excellence. At the indoor centre we mainly taught technical skills. When he progressed to play for the A youth team, he was a centre-forward. 'He's not got the pace to play centre-forward,' I said. They played him just behind a striker. In one of the early games at The Cliff, he hit one on the drop just outside the box and it stopped my breath with its power.
'He's good, but I don't think he has any chance of making it. Too small,' said Jim Ryan, who was watching with me. It became a stock phrase at the club. Scholesy: too small.
As his time with us rolled on, Paul Scholes encountered problems with his asthma. He didn't play in the youth team the year they won the FA Youth Cup. Beckham joined the team only in the later rounds because he had grown gangly and weak. Simon Davies, who played for Wales, was the captain. Robbie Savage was also in the side. The majority of them went on to be internationals. Another, Ben Thornley, would have earned a cap, but for major knee trouble.
As a young forward, in the hole, Scholes would be guaranteed 15 goals a season. When he developed into a central midfield player, he had the brain for the passing game and a talent for orchestration. He must have been a natural. I loved watching teams trying to mark him out of the game. He would take them into positions they didn't want to go to, and with a single touch would turn the ball round the corner, or feint away and hit the reverse pass. Opponents would spend a minute tracking him and then be made to appear inconsequential and sometimes even foolish. They would end up galloping back to their own box. He would destroy a marker that way.
Paul endured several disappointments with long-term injuries but would always come back better. He was a superior player after his eye problem and after his knee injury. He would return re-energised.
In his early thirties, he was prone to occasional bouts of frustration as the competition for midfield places intensified. I had Darren Fletcher and Michael Carrick to consider in the two central positions. I confess, I made an error here. Taking people for granted is not a mistake you are necessarily aware of at the time, and it is hard to correct until you are confronted by the effect on the victim. My attitude was that in times of need I could always go back to Scholesy. He was a loyal servant, always ready and willing to step in. Carrick and Fletcher would be my new first-choice pairing and Scholes would be the ageing support. It was in my mind for too long that Paul was coming to the end of his career.
In the 2009 Champions League final in Rome, which we lost to Barcelona, I sent Paul on in the second half. Anderson had made only three passes in the first half. Scholes made 25 in the last 20 minutes of the game. You think you know everything in this game. You don't. Taking people for granted and thinking you can always go back to them as they approach the end is wrong. You forget how good they are.
At the end, consequently, I used him a lot more and rested him at the right times. People would ask me to pick my best Man United team. I would find it incredibly difficult. You couldn't leave out Scholes and you couldn't leave out Bryan Robson. They would both give you at least ten goals a season. But then that raises the question: how can you leave out Keane? You would have to play the three of them. But if you do that, who do you play with Cantona, who was always better playing with another forward? Try picking one striker from McClair, Hughes, Solskjaer, Van Nistelrooy, Sheringham, Yorke, Cole, Rooney and Van Persie. You couldn't disregard Giggs. So it always felt like an impossible task to select a best XI, yet you would have to say Cantona, Giggs, Scholes, Robson and Cristiano Ronaldo could never be left out of a Man United side.
Scholes was probably the best English midfielder since Bobby Charlton. Since I have been in England, Paul Gascoigne was the best of those who could lift you from your seat. In his last few years, Paul Scholes elevated himself above Gascoigne. One, for longevity, and two, for improving himself in his thirties.
He was such a brilliant long passer that he could choose a hair on the head of any team-mate answering the call of nature at our training ground. Gary Neville once thought he had found refuge in a bush, but Scholesy found him from 40 yards. He inflicted a similar long-range missile strike, once, on Peter Schmeichel, and was chased round the training ground for his impertinence. Scholesy would have made a first-class sniper.
As a player myself, I never possessed the innate ability of a Cantona or a Paul Scholes: eyes in the back of the head. But I could see it in others because I watched so many games. I knew how important those players were to a team.
Scholes, Cantona, Verón. Beckham had good vision too. He was not the sort who could thread great passes through, but he could see the other side of the pitch all right. Laurent Blanc had good vision. Teddy Sheringham and Dwight Yorke could see what was happening all around them. But of the players in the top echelon, Scholes was the best of that type. When we were winning easily, Scholes would sometimes try something daft, and I would say, 'Look, he's getting bored now.' Ryan Giggs was the biggest noise from that generation. He was the one most likely to be identified as a wonder boy. Awarding him a first-team debut at 16 landed us with a problem we had not expected: the Giggs phenomenon.
An Italian agent phoned me when Ryan was a kid and asked, 'What do your sons do?' I said: 'Mark's doing a degree, Jason's going into television, Darren is an apprentice here.' He said: 'Sell me Giggs and I can make them rich.' Naturally I declined the offer.
The George Best comparison stuck to him immediately and was impossible to dislodge. Everyone wanted a piece of him. But Giggs was smart. 'See the manager,' he would say to anyone seeking an interview or a tie-up. He didn't want to grant interviews and found a way to transfer the blame for the refusal on to me. He was clever.
Bryan Robson approached Ryan one day to recommend Harry Swales as an agent. He had checked it with me first. Bryan was coming to the end and was sure Harry was the right man for Giggs. He was right. Harry is fantastic. Got engaged at 81 to a Swiss lady he met on the platform of a railway station. She was lost. He is a former sergeant-major with a handlebar moustache. He looked after Ryan really well. Ryan has a strong mother, too, and his grandparents were very, very good people.
To stretch his first-team career to two decades, Ryan had to develop a meticulous fitness programme. Yoga, and his preparation routines, were at the root of his longevity. Ryan was religious about yoga. Twice a week after training, an expert would come in to guide him through the exercises. That became vital to him. In the days when he was susceptible to hamstring injuries, we were never sure how much we could play him. His hamstrings were a constant concern. We would leave him out of games to have him ready for others. By the end, only his age would prompt us to give him a rest. He would play 35 games a season because his fitness was fantastic.
Ryan's intelligence helped him make the sacrifices in his social life. He is a reserved kind of guy but, of all that bunch, he was the one they looked up to. He was the king, the man. There was a brief period when he and Paul Ince would wear daft suits but it soon passed. Ryan still has the suit that caused me to blurt, 'What the hell is that?' Incey was a fan of flash dressing and he and Giggs were good pals. They were a duo. But Ryan has led a highly professional life. He is revered around the club, where everyone defers and looks up to him.
When his pace deteriorated we played him more in the centre of the park. We no longer expected him to flash round the outside of defenders the way he did as a boy. Not many people noticed that even in his later incarnation he retained his change of pace, which is sometimes more important than raw speed. His balance, too, was unaffected.
In the autumn of 2010 he was brought down by West Ham's Jonathan Spector in the penalty box, and I seized my chance to set a quiz question. How many penalties had Ryan Giggs won in his Manchester United career? Answer: five. Because he always stays on his feet. He stumbles but never goes down. I would ask him, after a heavy foul in the box, why he had declined to go down, which he would have been entitled to do, and he would look at me as if I had horns. He would wear that vacant look. 'I don't go down,' he would say.
Ryan is a calm boy, very even-tempered in adversity. Strange to say, he was never a great substitute until his later years. He was always better starting a game. But he played a great role as a sub in the 2008 Champions League final in Moscow, and against Wigan when we won the League, coming on to score our second goal. He removed the doubt we had about him being a good impact player and was an amazing asset to have off the bench.
Giggs turned his back on the fame and the branding; he lacked the temperament for that level of exposure. His personality was more introverted. To lead that life, you need great energy to be trotting all over the world and putting your face in front of a camera. It also requires a certain vanity: the belief that this is what you were made for. You read about actors always knowing they wanted to be on the stage or in films. I never had that magnetic attraction to fame.
My hope was that players who had grown up with us would carry things on at Carrington and maintain the continuity, much as Uli Hoeness and Karl-Heinz Rummenigge, say, had at Bayern Munich. They understand how the club functions and the standard of player needed to keep the show rolling along. Whether that leads in the end to management cannot be known, because it depends how the coaching side develops. But Giggs and Scholes are both intelligent men who understand United's soul and were great players themselves, so all the right stuff was there.
Ryan could definitely be a manager because he's so wise and players invariably respect him. His relative quietness would not be a barrier. There are plenty of non-vocal managers. But your character must be strong. To deal with a club like Manchester United, your personality has to be bigger than those of the players. Or, you have to believe it is, to control the whole picture. You have big players, wealthy players, world-famous players, and you have to rule over them, stay on top of them. There is only one boss of Manchester United, and that's the manager. Ryan would need to cultivate that side of himself. But so did I, from 32 years of age.
At school we would be asked: 'What do you want to be when you grow up?' I would say: 'A footballer.' 'Fireman' was a more popular answer. To say 'footballer' implied no urge to be known across the world, merely to earn a living by playing the game. Giggs would have been that type.
You can be destined by your nature to chase a certain ending, and David Beckham always had that air of knowing where he was going. He was comfortable with that lifestyle and keen to attain that status. None of the others would have even dreamed about worldwide recognition. It was not part of them. Imagine Gary Neville with fashion photographers: 'Can you bloody hurry up?' They were all lucky to have the protection of really good families. The Nevilles are really solid people. The same was true for all of them. It was a blessing, for them and for us. They know the value of a good upbringing: keeping your feet on the ground; manners; respect for older generations. If I had called someone from an older generation by their first name, my dad would have clipped me on the ear. 'Mister, to you,' he would have said.
All that has disappeared now. All my players would call me 'gaffer' or 'boss'. Lee Sharpe came in one day and asked, 'How you doing, Alex?' I said: 'Were you at school with me?'
Even better, a young Irish boy, Paddy Lee, saw me moving up the stairs of The Cliff, as he was coming down, with Bryan Robson behind me, and said, 'All right, Alex?'
I said: 'Were you at school with me?'
'No,' he said, perturbed.
'Well don't call me Alex!'
I get the giggles now recalling these moments. Behind the fierce response I would be laughing inside. Wee Paddy Lee was terrific at animal impressions. Every Christmas he would do ducks, cows, birds, lions, tigers – everything. Even ostriches. The players would be rolling about. Paddy went to Middlesbrough for a year but didn't quite make it.
Wee George Switzer was another. Typical Salford boy. In the training ground canteen he was brilliant at barking things out and disguising where it had come from, so the victim would scan the room trying to spot the perpetrator.
'Hi boss!' Or 'Archie!' to Archie Knox. For a long time it was impossible to nail the culprit. There were no clues in the sea of faces at mealtimes.
But one day I caught him. 'All right, son?' I said. 'You do that again and you'll run round the pitch till you're dizzy.'
'Sorry, boss,' Switz stuttered.
Despite the image of me as someone who wanted obedience at all times, I loved people with a bit of devil in them. It was refreshing. You need self-confidence, a bit of nerve. If you're surrounded by people who are scared to express themselves in life, they will be equally frightened when it really matters, on the pitch, in games. Those lads from the 1992 class were never scared of anything. They were mighty allies.
مشارکت کنندگان در این صفحه
تا کنون فردی در بازسازی این صفحه مشارکت نداشته است.
🖊 شما نیز می‌توانید برای مشارکت در ترجمه‌ی این صفحه یا اصلاح متن انگلیسی، به این لینک مراجعه بفرمایید.