سرفصل های مهم
علایق بیرونی
توضیح مختصر
زمان مطالعه

0 دقیقه

سطح

خیلی سخت
دانلود اپلیکیشن «زیبوک»
این فصل را می‌توانید به بهترین شکل و با امکانات عالی در اپلیکیشن «زیبوک» بخوانید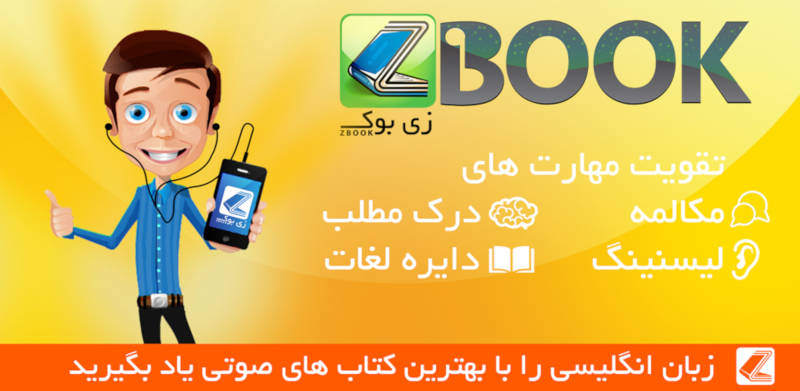 متن انگلیسی فصل
TEN- OUTSIDE INTEREST
THE football-watching public probably saw me as an obsessive who seldom looked beyond Manchester United for entertainment. But as the demands of the job intensified, I found refuge in numerous interests and hobbies that kept my mind stretched, my book shelves packed and my cellar stocked with good wines.
Apart from my love of horse racing, this other life stayed hidden from view. It was the world I returned to when the day had run its course at Carrington, our training ground, or when the match had been played, commented upon and filed away. Over the final ten years or so, I eased myself into a range of other interests that helped me manage United more effectively. I worked just as hard but used the muscles of the mind in a more varied way. Home was a base for all my fascinations, from biographies of the dictators to documents on the John F. Kennedy assassination and files on my wine collection.
My political convictions have remained largely unchanged from my time as a shop steward in the shipyards of Govan. People's opinions change over time with success and wealth, but in my youth I acquired not so much a range of ideological views as a way of seeing life; a set of values.
I've never been active in the sense of becoming a Labour Party animal who attended every dinner and popped up in every election campaign. But I always supported local Labour MPs. Cathy would say that the minute you extend yourself into politics, they will want you every time. An expectation will develop that you're always ready and willing to give your time. Being a believer in the Labour Party and socialist principles is one thing, but becoming an active member was another. I just didn't have the time as Man United manager to accommodate those demands. I would put my cross on the ballot paper and support them in a visual way. You wouldn't see me sitting beside David Cameron, would you? You would see me alongside a Labour MP. That would be my impact.
I've always been on the left of the party, which explains my high opinion of Gordon Brown's work. John Smith's, too. The late John Smith would have been a fine Labour prime minister. I felt sorry for Neil Kinnock: a good guy with bad luck. I would have loved to see him in Downing Street. He had that fiery nature. I was closer to Brown in principle but accept that Blair's more populist way was the route to get elected. He was correct in his positioning. Plus, he had charisma to go with it and was popular for a long time until the invasion of Iraq undermined the public's view of him.
My friendship with Alastair Campbell developed through that great man, veteran Scottish football reporter and confidant of several Labour prime ministers, Jim Rodger. He called and asked me to do a piece with Alastair, who was with the Mirror at the time. Alastair and I got on well and he would send me wee letters and so on. He was a good networker. Then he became Tony's press secretary and we became good friends through his role in the Labour Party. I had dinner with Alastair, Tony and Cherie in the Midland Hotel in Manchester the week before the 1997 election. I told Tony, 'If you can keep your government in one room and lock the door you'll have no problems. The problem with government is that they all fly off on their own, they have their own allies, their own journalistic contacts. Controlling the cabinet is going to be the hard part.' Tony was receptive to that message. In any position of power there is fragility. If you're leading the country there is vast responsibility and a certain loneliness that I could relate to. I would sit in my office in the afternoon, with my work complete, wanting company. There is a vacuum attached to the job that people don't want to break into. Tony was a young man going into that position.
In his memoirs he wrote that he had asked my opinion on sacking Gordon Brown when he was prime minister and Gordon was next door in No. 11. My recollection is that Tony wasn't specific about Gordon. His question was about superstars and how I dealt with them. My answer was: 'The most important thing in my job is control. The minute they threaten your control, you have to get rid of them.' He did say he was having problems with Gordon but didn't ask me specifically what I thought he should do. I kept my advice general because I didn't want to get into personality issues.
I've always found that you have to take the hard road all the time, whether it's popular or not. If you have a worry about one of your staff, that tells you straight away there is a problem. It never made sense to me to go to bed every night worrying when you could do something to cut the problem away.
Power is useful if you want to use it, but I don't think it resonates with footballers, who are mostly working-class men. But control was my aim. I could use my power if I wished, and I did, but when you reach the station I attained at United, power came with it naturally. The big decisions you make in those jobs are usually seen by outsiders as exercises in power, when control is really what it's about.
Labour politics and the great vineyards aside, America was the source of my main intellectual interests. JFK, the Civil War, Vince Lombardi and the great American ball games: these were among my escapes from the pressures of football. New York was my entry point to American culture. We bought an apartment there, which all the family used, and Manhattan became the ideal venue for short breaks when the international calendar took the players away from Carrington.
The States always intrigued and inspired me. I fed off America's energy and vastness, its variety. My first trip there was in 1983, when Aberdeen won the European Cup Winners' Cup. I took the family to Florida, for a routine kind of holiday. By then, though, America and its history had already entered my blood. The killing of John Kennedy in Dallas in 1963 left its mark on me from the day I heard the news. Over time I developed a forensic interest in how he was killed, by whom, and why.
I remember the day that shook the world. It was a Friday night and I was shaving in the mirror, at the bathroom sink, before going to the dancing with my mates. My dad, who was a bit deaf, called out: 'Is that right that John Kennedy has been shot?'
'Dad, you're deaf. You're imagining it,' I called back, and dried myself off, thinking nothing of it. Half an hour later the news flashed up. He had been taken to Parklands Hospital.
I always remember, at the dancing, at the Flamingo, near Govan, hearing the song that went to No. 1: 'Would You Like to Swing on A Star?' The atmosphere was muted. Instead of dancing we sat upstairs and talked about the murder.
For a young lad like me, Kennedy captured the imagination. He was a good-looking boy and there was a certain spark about him. It resonated that someone as fresh and dynamic as him could become president. Though he stayed in my consciousness, as a defining figure, my interest in the assassination developed along an unexpected route when I was invited to speak at a dinner in Stoke by Brian Cartmel.
Stanley Matthews and Stan Mortensen were both present, along with Jimmy Armfield, and I remember thinking: 'What am I doing here, with all these great players? Surely they'd prefer to listen to Stanley Matthews rather than me?'
But during the dinner, Brian asked me, 'What are your hobbies?'
'I don't have time for hobbies,' I said. I was obsessed with United. 'I have a snooker table in the house, I like a round of golf and I like watching movies at home.'
He pulled out a card. 'My son has a firm in London, he gets all the early releases. Any time you want a film, give him a call.'
The previous night I had been to the pictures in Wilmslow to see JFK. 'Are you interested in that?' asked Brian. By then I had assembled several books on the shooting. 'I was in the fifteenth car in the motorcade,' Brian said. There we were in The Potteries and this guy was telling me he had been in the JFK motorcade.
'How?'
'I was a Daily Express journalist. I emigrated to San Francisco and worked for Time magazine,' he said. 'I applied to the Kennedy administration in 1958 to work on the election.' Brian had been on the plane when Johnson was sworn in as president.
That personal connection drew me deeper in. I started going to auctions. A lad from America who had read about my interest in the subject sent me the autopsy report. I kept a couple of photographs at the training ground – one I bought in an auction, and another that was given to me. I also bought the Warren Commission report signed by Gerald Ford at auction. That cost me $3,000.
When Cathy and I went back to the States in 1991 for our wedding anniversary we travelled to Chicago, San Francisco, Hawaii, Las Vegas and on to friends in Texas, with New York at the finish. We went most years after that. My book collecting gathered pace. The definitive biography of John Kennedy is probably Robert Dallek's An Unfinished Life, John F. Kennedy 1917–1963. That's an exceptional book. Dallek had access to Kennedy's medical files and showed that he was a walking miracle, with Addison's disease and liver problems.
In the three years of his presidency, plenty of battles came his way, with the failed Bay of Pigs invasion, for which he took the blame, as well as segregation, the Cold War, Vietnam and the Cuban missile crisis. Medicare was another rumbling issue, as it is today. It was some workload. Here's an aside that casts light on the importance of the world's favourite game. Later, in 1969, do you know how the CIA realised the Soviets were at work in Cuba? Football pitches. Aerial shots of football pitches laid out by Soviet workers. The Cubans didn't play football. Henry Kissinger was European in temperament and understood that.
My reading on the Kennedys brought me into contact with some wonderful literature: David Halberstam's The Best and the Brightest stands out. It concentrates on the reasons for going into Vietnam, and the lies the Kennedy brothers were told. Even Robert McNamara, US Secretary of Defense and a friend of the family, was misleading them. He apologised, in retirement, to the Kennedy family On our summer tour of America in 2010, I visited Gettysburg and went to lunch at Princeton University with James M. McPherson, the great Civil War historian who wrote Battle Cry of Freedom. I was also shown round the White House. My fascination with the Civil War started when somebody gave me a book about the generals in that conflict. Both sides had dozens. Teachers were made generals. Gordon Brown asked me one day what I was reading about. 'The Civil War,' I said. Gordon said he would send me some tapes. Soon I was taking delivery of 35 recordings of lectures by Gary Gallagher, who went on to work with James McPherson on the role of the navy in the war, a largely untold story.
Then along came horse racing, another great passion, another outlet. Martin Edwards, the former chairman, had called me one day to say, 'You should take a day off.'
'I'm all right,' I replied.
But I was at the stage where Cathy was saying, 'You're going to kill yourself.' At home, after work, I would be on the phone until 9 o'clock at night and thinking about football every minute.
I bought my first horse in 1996. On our 30th anniversary we went to Cheltenham, where I first met that fantastic man, John Mulhern, the Irish trainer, for lunch. That night I joined them in London for dinner. Inevitably I found myself saying to Cathy in the aftermath, 'Do you fancy buying a horse? I think it'll be a release for me.' 'Where did you get that one from?' she said. 'Alex – the problem with you is that you'll want to buy every bloody horse.'
But it did open this release valve for me. Instead of stagnating in my office or burning time in endless telephone conversations, I could switch my thoughts to the Turf. It was a welcome distraction from the gruelling business of football – and that's why I threw myself into it, to enable me to escape the obsession with my job. Winning two Grade 1 races with What A Friend has been a highlight. The Lexus Chase and the Aintree Bowl. The day before the Aintree race, we had been beaten by Bayern Munich in the Champions League. One minute my head was on the floor. The next day I was winning a Grade 1 race at Liverpool.
My first horse, Queensland Star, was named after a ship my dad worked on and helped to build. Trainers have told me of owners who've never had a winner. I've had 60 or 70 and I now have shares in around 30 horses. I'm very keen on the Highclere Syndicate: Harry Herbert, who runs it, is a great personality and a fine salesman. You know exactly what's happening with the horses, with information every day.
Rock of Gibraltar was a wonderful horse; he became the first in the northern hemisphere to win seven consecutive Group 1 races, beating Mill Reef's record. He ran in my colours under an agreement I had with the Coolmore racing operation in Ireland. My understanding was that I had a half share in the ownership of the horse; theirs was that I would be entitled to half the prize money. But it was resolved. The matter was closed when we reached a settlement agreeing that there had been a misunderstanding on both sides.
Obviously there was a potential clash between my racing interests and the ownership of the club, and when a man stood up at the AGM and insisted I resign there was awkwardness for me. I have to say that at no point was I sidetracked from my duties as manager of Manchester United. I have an excellent family lawyer in Les Dalgarno and he managed the process on my behalf. It didn't affect my love of racing and I am on good terms now with John Magnier, the leading figure at Coolmore.
Racing taught me to switch off, along with reading books and buying wine. That side of my life developed really from 1997, when I hit that wall and realised I needed to do something else to divert my thoughts from football. Learning about wine also helped in that respect. I started buying with Frank Cohen, a big collector of contemporary art and a neighbour of mine. When Frank went abroad for a while, I started buying on my own.
I could never call myself an expert but I'm not bad. I know the good years and the good wines. I can taste a wine and recognise some of its properties.
My studies took me to Bordeaux and the champagne region, but generally it was through reading that I extended my knowledge, and through conversations with dealers and experts over lunch or dinner. It was exciting. I had dinner with wine writer and TV presenter Oz Clarke and the wine merchant John Armit. Corney & Barrow wine bars put on great lunches. These men would hold conversations about grapes and years that I couldn't hope to follow, but I was always enthralled. I perhaps ought to have learned more about the grapes. That was the essence of it all. But soon I was developing a working knowledge.
In the autumn of 2010 I was asked about retirement, and found myself saying, instinctively: 'Retirement's for young people, because they have other things they can do.' At 70 years of age, with idleness, the system breaks down quickly. You have to have something in place when you retire. Right away, the next day, not after a three-month holiday.
When you're young, the 14-hour days are necessary, because you have to establish yourself, and the only way to do that is by working your balls off. By those means, you establish a work ethic for yourself. If you have family, it's passed on to them. My mother and father conveyed the fruits of their labour to me and I have done so with my own children and beyond. With youth you have the capacity to establish all the stability of later life. With age you have to manage your energy. Keep fit. People should keep fit. Eat the right foods. I was never a great sleeper, but I could get my five to six hours, which was adequate for me. Some people wake up and lie in bed. I could never do that. I wake and jump up. I'm ready to go somewhere. I don't lie there whiling my time away.
You've had your sleep – that's why you woke up. I would be up at six, maybe quarter past six, and be in the training ground for seven. I was only a quarter of an hour away. That was my habit. The routine never changed.
I came out of a wartime generation that said: you're born, that's you. You were safe. You had the library and the swimming baths and football. Your parents worked all the time, so either your granny looked in to make sure you were all right, or you reached an age where you looked after yourself. Your basic pattern was laid down that way. My mother used to say, 'That's the mince, that's the tatties, all you need to do is put it on at half past four.' It would all be ready to cook. You would light the fire for them coming in from work. My dad would get in about quarter to six with the table all set – that was your duty – and you would take the ashes down to the midden. Those were the chores when you came in from school, and we did our homework later, my brother and I, at seven o'clock at night.
It was a simple regime, born of a lack of modern amenities.
Now we have more fragile human beings. They've never been in the shipyards, never been in a pit; few have seen manual labour. We have a generation of fathers, my own sons included, who do better for their children than I did for them.
They attend more family events than I did. Picnics, with the kids. I never organised a picnic in my life. I would say, 'Go and play, boys.' There was a school ground beside our house in Aberdeen and the lads would be out there with their pals every day. We didn't have a video recorder until 1980. It was grainy, terrible. Progress brings CDs and DVDs and grandsons who can pull up their fantasy football team on your home computer.
I didn't do enough with my boys. Cathy did it, my wife did it, because she was a great mother. She would say, 'When they get to sixteen, they'll be daddy's boys,' which was true. As they grew older they were very close, and the three brothers were very close, which pleased me greatly, and Cathy would say: 'I told you.' 'But you produced them,' I would tell her. 'If I ever said a bad word about you to those three boys, they would kill me. You're still the boss.'
There's no secret to success in this world. The key is graft. Malcolm Gladwell's book, Outliers: The Story of Success, could just have been called Graft. Hard Graft. The examples there run all the way back to Carnegie and Rockefeller. There is a story about Rockefeller I love. The family were big churchgoers. One day his son said to him, as the contributions tray was coming round, and each worshipper was donating a dollar: 'Dad, wouldn't it be better if we gave them fifty dollars for the whole year?' 'Yes,' says the father, 'but we'd lose three dollars, son. Interest.'
He also taught his butler how to make a fire that would last an hour longer, how to construct it that way. And he was a billionaire.
Rockefeller's hard work instilled a frugal nature in him. He didn't waste. There is a touch of that in me. Even today, if my grandchildren leave something on the plate, I take it. I was the same with my three sons. 'Don't leave anything on your plate,' was a mantra. Now, if I went near Mark, Jason or Darren's food, they would cut my hand off!
You cannot beat hard work.
Of course, graft and stress place an invisible strain on the body. So does age. From somewhere in that mix I developed heart trouble. In the gymnasium one morning, with the belt on, I saw my heart rate soar from 90 to 160. Summoning the weight trainer, Mike Clegg, I complained: 'There must be something wrong with the belt.' We tried another. Same numbers. 'You need to see the doc,' Mike said. 'That's not right.'
The doctor referred me to Derek Rowlands, who had looked after Graeme Souness. It was fibrillation. His advice was to try electric shock treatment to control the heart rate. Seven days later it was back to normal. In our next game, however, we lost, and my heart rate shot back up. I blame our players. A victory might have kept me inside normal parameters. The treatment had come with a 50–60 per cent success rate, but now I knew more action was required. The advice was to have a pacemaker fitted and take an aspirin every day.
The insertion in April 2002 took half an hour. I watched it on a screen. I'll always remember the blood spurting up. The device was changed in the autumn of 2010. They last eight years. That time I slept right through the changeover. Throughout these consultations, I was told I could still do what I liked in life: exercise, work, drink my wine.
The initial episode did unsettle me, I admit. The previous year I had taken a health check and returned a heart rate of 48. Albert Morgan, our kit man, had said, 'I always thought you hadn't got a heart.' My fitness was excellent. Yet 12 months later, there I was in need of a pacemaker. What it told me was that getting older comes with penalties. We are all susceptible. You think you are indestructible. I did. You know life's door will slam in your face one day, but consider yourself unbreakable up to that day. All of a sudden, God's drawing the reins in on you.
In my younger days I would be up and down that touchline, kicking every ball, immersing myself in every nuance of the game. I mellowed with age. By the end I was tending to observe events more than getting caught up in the drama, though some games still had the power to suck me in. From time to time I would offer a reminder that I was still alive. That message would go to referees, my players, opponents.
On health generally I would say: if you get the warning, heed it. Listen to your doctors. Get the check-ups. Pay attention to your weight and what you're eating.
I'm glad to say that the simple act of reading is a marvellous release from the hassles of work and life. If I were to take a guest into my library, they would see books on presidents, prime ministers, Nelson Mandela, Rockefeller, the art of oratory, Nixon and Kissinger, Brown, Blair, Mountbatten, Churchill, Clinton, South Africa and Scottish history. Gordon Brown's book on the Scottish socialist politician James Maxton is in there. Then there would be all the volumes on Kennedy.
Then I have my despots section. What interested me here were the extremes to which humanity will go. Young Stalin, Simon Sebag Montefiore; the dictators – Stalin and Hitler, and Lenin; World War II: Behind Closed Doors by Laurence Rees; Stalingrad and Berlin: The Downfall 1945 by Antony Beevor.
On a lighter note I can pull out Edmund Hillary and David Niven. Then it's back to the dark side with crime: the Krays and the American Mafia.
I was so immersed in sport in my working life that I tended not to read many books about sport. But there are a few touchstones on the shelves. Reading When Pride Still Mattered, the David Maraniss biography of Vince Lombardi, the great Green Bay Packers coach, I was thinking: 'That's me he's writing about, I'm just like Lombardi.' The obsession. I could identify closely with one of Lombardi's greatest sayings: 'We didn't lose the game, we just ran out of time.'
مشارکت کنندگان در این صفحه
تا کنون فردی در بازسازی این صفحه مشارکت نداشته است.
🖊 شما نیز می‌توانید برای مشارکت در ترجمه‌ی این صفحه یا اصلاح متن انگلیسی، به این لینک مراجعه بفرمایید.