سرفصل های مهم
ریو
توضیح مختصر
زمان مطالعه

0 دقیقه

سطح

خیلی سخت
دانلود اپلیکیشن «زیبوک»
این فصل را می‌توانید به بهترین شکل و با امکانات عالی در اپلیکیشن «زیبوک» بخوانید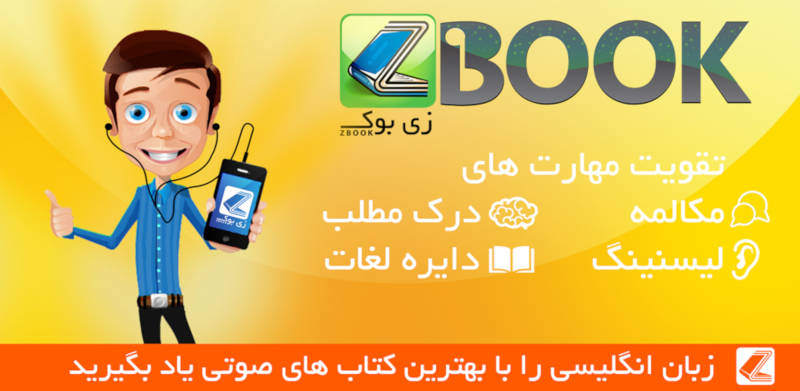 متن انگلیسی فصل
SIX - RIO
RIO Ferdinand's eight-month suspension was a shock that reverberated to the core of Manchester United, and my indignation endures to this day. My issue is not with the rules on dope testing, but with how the process unfolded on the day Rio was meant to provide a routine sample at our training ground.
On 23 September 2003, a drug-testing team from UK Sport arrived at Carrington to take random samples from four of our players, whose names were picked out of a hat. What started as a routine training day was to have huge ramifications for Rio, his family, Manchester United and England. Rio, who was one of those selected, left Carrington without providing a sample, and by the time we managed to get hold of him, the drug testers had left for the day. He took the test the following day, 24 September, but was told he was in breach of the 'strict liability' rule on dope tests and would be charged.
The outcome was that Rio was banned from 20 January to 2 September 2004 and fined £50,000. Aside from all the Man United games he missed, it also meant he was ineligible for the 2004 European Championship in Portugal. His removal by the FA from the England squad to play Turkey in October 2003 almost caused a strike by the England players.
On the fateful morning in September, the testers were having a cup of tea and, in my judgment, didn't do their job. They didn't go looking for Rio. My view of it is that the testers should go to the pitch and stand there until the player finishes training, then follow him to the dressing room. Round about that time, testers went to Wrexham Football Club and ended up testing my son Darren and two other players. They stayed on the pitch, escorted them to the changing area and extracted the necessary urine sample. Why did that not happen with Rio at Carrington?
We knew the testers were at our training centre because Mike Stone, the doctor, told us the drug people were on the premises. Mike had a cup of tea with them while the message was sent down to the affected players in the dressing room. Rio was given the message, no doubt about that, but if you think of Rio's laidback nature, it was no surprise that he failed to hook up with people who were nowhere to be seen.
He was not a drug taker. Rio Ferdinand was not a drug taker. We would have known. It shows in their eyes. And he never missed a training session. Drug takers are all over the place. They become inconsistent. Rio would never be a drug taker because his sense of responsibility as to who he is in sport is too big. Rio is an intelligent guy but easy-going. He made a mistake, but so did the drug people. They didn't take the steps that would have averted the crisis that ensued. They should have been on that training field, waiting to take him in for his test.
I was aware that a serious breach of the drug-testing rules had been committed but I still found it hard to believe that Rio would end up with such a brutal punishment. The tendency is to treat players the way you would your children, and not believe them to be guilty of any allegation that originated outside the family.
Maurice Watkins, our solicitor, was quite confident we could win our case, on the grounds that the officials had not physically taken Rio away for the test. In my opinion, an example was often made of Manchester United. Eric Cantona was the first major case when in 1995 he was sentenced to two weeks' imprisonment and banned from playing for nine months for his kung-fu kick at a spectator (his prison sentence was later commuted to 120 hours' community service). Then, in 2008, Patrice Evra was disciplined by the FA after a confrontation with a groundsman at Stamford Bridge. Patrice picked up a four-match ban for a skirmish on the pitch – when everyone had gone home – with a groundsman. People assumed Man United received special treatment. The reverse was often true.
After a lot of legal toing and froing, Rio's hearing was held by an FA disciplinary commission at Bolton's Reebok Stadium in December 2003 and lasted 18 hours. It was 86 days after the missed test. I was among those who gave evidence on Rio's behalf. But the three-man panel found Rio guilty of misconduct. Maurice Watkins called the sentence 'savage and unprecedented' and David Gill said Rio had been made 'a scapegoat'. Gordon Taylor of the PFA called it 'draconian'.
I spoke to Rio's mother right away because the poor woman was in bits. We could feel devastated by the loss of an important player, but it is the mother who will carry the real weight of such a punishment. Janice was crying down the phone as I told her that our high opinion of Rio would not be affected by the events of the last four months. We knew he was innocent, we knew he had been careless and we knew he had been punished too severely.
At that stage we were considering an appeal, but it was obvious we had no chance of winning. I could never understand that a missed drug test was treated as seriously as a failed one. If you admit to being a drug taker, you are rehabilitated. We felt that the player was telling the truth, whereas the system assumed he was not. Nor did we like the fact that information seemed to be leaking to the press from the FA. In our view the confidentiality principle was being breached.
I told the hearing at Bolton that Rio would be in my team to play Spurs that weekend, regardless of the outcome. He played alongside Mikaël Silvestre in a 2–1 win at White Hart Lane. In his last game for eight months, Rio started in our 1–0 defeat at Wolves on 17 January 2004, but came off injured after 50 minutes. Wes Brown took his place. Kenny Miller scored the only goal of the game.
I felt stricken to have lost him for so long. Our relationship started, in a sense, long before I made him the most expensive signing in English football. I was very friendly with Mel Machin, who called me from Bournemouth in 1997 to say he had a boy on loan from West Ham. 'Go and buy him,' Mel said.
'What's his name?'
'Rio Ferdinand.'
I knew that name from England youth teams. Mel was insistent. Mel, of course, was close to Harry Redknapp, then manager of West Ham, where Rio had been nurtured, so I was sure his judgment was based on solid information. I raised the subject of this young Bournemouth loanee with Martin Edwards. We had him watched at Bournemouth and made a note of his attributes: graceful, balanced, first touch like a centre-forward. Then we checked his background. Martin called the West Ham chairman, Terry Brown, who said: 'Give us a million plus David Beckham.' In other words: he's not for sale.
At that time, Jaap Stam and Ronny Johnsen were ensconced in the heart of our defence and Wes Brown was emerging as a young centre-half of promise. In the event, Rio was transferred to Leeds for £18 million. In his first game for our Yorkshire rivals, he played in a back three against Leicester City and was annihilated. Watching that match I felt a surge of relief, which I laugh about now. Thank God we didn't buy him. He was all over the place. But, needless to say, he developed exceptionally well.
Centre-backs were the foundation of my Manchester United sides. Always centre-backs. I looked for stability and consistency. Take Steve Bruce and Gary Pallister: until I found those two we were without a prayer. Paul McGrath was constantly injured; Kevin Moran always had split heads. He was like a punch-drunk boxer by the time I became his manager. I went to a game in Norway, where Ron Yeats was present in his capacity as chief scout for Liverpool.
'I saw your old player at Blackburn last week. Kevin Moran,' said Ron over a drink. I asked: 'How did he do?'
Answer: 'He lasted about 15 minutes. Got taken off with a split head.'
'Not unusual, that,' I said.
Graeme Hogg, meanwhile, had not reached the standard we required. So I always told my chairmen, 'We need centre-backs who will play every week. They give you the steadiness and consistency and continuity.' That led us to Bruce and Pallister, who played forever and never seemed to be injured. I remember one Friday before we played Liverpool, Bruce hobbling around The Cliff rubbing his hamstring and saying, 'Don't pick your team yet.' He had injured it the previous weekend. I liked to set out my team on the Friday so we could practise set pieces and so on. 'What are you on about?' I said.
'I'll be all right,' says Steve.
'Don't be so stupid,' I say.
So he starts running around The Cliff. He jogs round the pitch twice. 'I'm all right,' he says. He's only facing Ian Rush and John Aldridge for Liverpool. Meanwhile he can't stop rubbing his hamstring. Bruce played right through that game. He and Pally were marvellous. Stam brought us the same toughness and reliability. Look, too, at the partnership between Ferdinand and Vidić. Brilliant, solid, nothing given away. Consider Manchester United teams from that whole era and the centre-backs were always a feature.
So buying Ferdinand in July 2002 conformed to my sacred team-building policy of strength in the middle. We paid a lot, but when you spread that kind of transfer fee for a centre-half over 10 or 12 years, it starts to look like a bargain. You can fritter away plenty of money on contenders who simply aren't good enough. Better to spend more on a single player of unquestionable class.
We paid £3.75 million for Roy Keane, which was a transfer record at the time, but we had 11 years out of Roy. In my time at United I sold a lot of players people might not be familiar with: young reserve players and so on. On a cruise round the west of Scotland at the end of my last season, I worked out that I had spent an average of less than £5 million a season over my time at Man United.
I told Rio straight away when he joined, 'You're a big, casual sod.'
He said: 'I can't help it.'
'You'll need to help it. Because it'll cost you goals, and I'll be on your back,' I said.
And he was casual. Sometimes he would glide along in second or third gear, then take off like a sports car. I had never seen a big lad of 6 feet 2 inches possess such an impressive change of pace. With time his concentration improved, and the expectations he placed on himself rose, along with the degree of responsibility he was willing to take on in the team and around the club. He became the complete footballer.
When you acquire a young player, you don't get the complete package on purchase day. There's work to be done. If Rio was going to switch off in a game it would be against one of the lesser teams that he didn't regard as a major threat. The bigger the game, the more he liked it.
With Gary Neville beginning to pick up injuries, and Vidić and Evra settling in, Rio and Edwin van der Sar became the defensive fulcrum of the team in the second half of that decade. I played Rio once in the centre of midfield, in 2006 against Blackburn Rovers, and he got himself sent off. Robbie Savage was the victim of the tackle that put Rio back in the changing room.
This may surprise some, but Pallister was as good a footballer as Rio. Oddly, he was quicker, too, but he was no fan of running. Pally was anti-work, and I say that affectionately. He used to say that the less he did, the better he felt. He was the world's worst trainer. I was always after him. In the first 15 minutes he would stagger out of our penalty area after an opposition attack, gasping for air. I would say to Brian Kidd: 'Look at that Pally – he's dying!' I confess I used to slaughter him.
Picking him up one night for a club dinner, I entered his house to find a giant bottle of Coca-Cola on his fireside table and a big bag of sweets: Crunchies, Rolos, Mars Bars. I said to Mary, his wife, 'What about this?'
'I don't know how many times I tell him, boss, he doesn't listen,' Mary said.
So we hear footsteps on the stairs and Pally descends to see me studying this vast stash of kiddie food. 'Why do you buy all that stuff, Mary?' he says to his wife. So I fire back: 'You big lazy so-and-so, I'm fining you for that!'
Gary was no Adonis but he was a seriously good player with a sweet nature. A lovely lad. Like Rio, he could pass a ball and was quick when he wanted to be. In his last season with us, he sustained a cut on his eyebrow and was howling, complaining that it was the first time he had been cut in his life. It didn't go with his image. Pally thought he was Cary Grant.
I wasn't consciously looking for a centre-back who could carry the ball out of defence, or send an incisive pass like Franz Beckenbauer. Pace, and the ability to read the game, are non-negotiables at the top in modern football. Rio had both, which is why I signed him. Not only could he defend, but he could bring the ball out. So although defending came first with me, it was encouraging to know my new centre-back could also start moves from the back, which became the norm later, with Barcelona and others.
At points in Rio's career, it was fair to say that his life expanded in more directions than we were happy with. I told him I was fed up with reading about him at dinners and launches. 'You know the thing about football? It catches you. What happens on the football field tells everybody,' I told him. When you start to decline, it happens quickly. At a small club you can get away with it. But at Manchester United there were 76,000 pairs of eyes on us and you could never kid them. I told Rio that if any of these distractions reduced his effectiveness as a footballer, he would not be with us much longer because I would not be picking him.
But he responded well to those warnings. We devised a system in which his agent was obliged to tell us everything he was doing, which gave us greater control. There was a music company, a film, a TV production company and a magazine that took him to America to interview P Diddy. 'Give me a break, Rio,' I said when I heard he was going to meet that star of the American rap scene. 'Is he going to make you a better centre-half?' Rio was not alone in exploring other outlets. It all stemmed from the celebrity status of the modern footballer. Some look to expand it. Beckham was one, and Rio became another. David's success in that respect was miraculous.
Not all Rio's outside work was celebrity driven. His work for UNICEF in Africa was terrific. You can never dismiss the impact a Rio Ferdinand could make on the life of a black child in Africa. Our message was simply that he had to balance fame with a need to remember what made him successful in the first place. Some won't do that. Some can't.
We also thought Rio was always preparing for his life after football, which was not unreasonable. I did much the same by taking my coaching badges. That took me four years. So I also prepared for the second half of my life, after playing, but not by meeting P Diddy. There is that moment when a player asks himself what he is going to do, because stopping is such a void. One minute you're playing in European finals, FA Cup finals, winning championships, then it all fades to nothing. How to cope with that is a challenge all footballers face. Fame offers no immunity from the emotional comedown. The second half is not as exciting, so how do you re-create it? How do you replace the thrill of sitting in that dressing room ten minutes before the kick-off of a game that is going to determine who wins the League?
By the end of my time, Rio had developed back problems. We picked out the goal we conceded to City's Craig Bellamy in the Manchester derby of 2009 as an example of him working under a physical handicap. Two years previously he would have taken the ball off Bellamy and thrown him aside. Another was the Fernando Torres goal at Liverpool, when Torres beat him for speed and leaned on him one-on-one in the penalty box in front of the Kop.
We analysed that with him in a DVD review. Rio stepped up to play Torres offside and a year previously would have recovered from that error to dispossess him. But in this instance he was fighting to get back to deal with the threat and Torres shouldered him out of the road and blasted it into the net. Nobody did that to Rio. It told you the back injury was not only causing him pain, but also adversely affecting his balance.
Rio always cruised. He never had to fight to run. After the long lay-off that caused him to miss most of the winter, he came back brilliantly in training, and excelled against City in the semi-final second leg in 2009 at Old Trafford after almost three months out.
In his autumn years I had to tell him to change his game to take account of age and what it does to all of us. The years catch up with you. I told him, publicly and privately, that he needed to step back a yard or two to give himself a chance against strikers. Five years previously it had been lollipop stuff. With his change of pace he'd rob a centre-forward just when the striker thought he was in business. He could no longer do that. He needed to be on the scene before the crime could happen.
He was fine with my analysis. He wasn't insulted. I was simply explaining the changes in his body. And he had a great season in 2011–12, marred only, for him, by his omission from the England Euro 2012 squad. When Roy Hodgson asked my opinion about whether Rio could work with John Terry I replied, 'Ask him. Ask Rio about their relationship,' because I couldn't really give him an answer.
Another minor incident with him was when he refused to wear a Kick It Out T-shirt in 2012–13 after I thought we had all agreed to publicly back the campaign. It was a lack of communication. When he decided to boycott the Kick It Out T-shirt, Rio should have come to me, because he knew it was on the cards for us all to wear them. I know he had an issue over Anton, his brother, and John Terry but I didn't anticipate it spilling over in that way. Terry, of course, was punished by the FA for using racially abusive language against Anton in a game between QPR and Chelsea at Loftus Road.
I was in my office when Mark Halsey came in to tell me Rio was not wearing the Kick It Out jersey. I found Albert, our kit man, and instructed him to tell Rio to put the garment on.
The word came back that Rio would not be putting it on.
When I confronted him he said nothing, but after the game came in to explain that he felt the PFA were not doing enough to fight racism. My position was that by not wearing the T-shirt, he wasn't supporting the anti-racism cause. If he had a problem with the PFA he should, I felt, take that up with them. I thought it was divisive not to wear the T-shirt.
My view on racism is that I really don't comprehend how anyone could hate anyone else on the basis of their colour.
مشارکت کنندگان در این صفحه
تا کنون فردی در بازسازی این صفحه مشارکت نداشته است.
🖊 شما نیز می‌توانید برای مشارکت در ترجمه‌ی این صفحه یا اصلاح متن انگلیسی، به این لینک مراجعه بفرمایید.