سرفصل های مهم
مورینیو- رقیبی خاص
توضیح مختصر
زمان مطالعه

0 دقیقه

سطح

خیلی سخت
دانلود اپلیکیشن «زیبوک»
این فصل را می‌توانید به بهترین شکل و با امکانات عالی در اپلیکیشن «زیبوک» بخوانید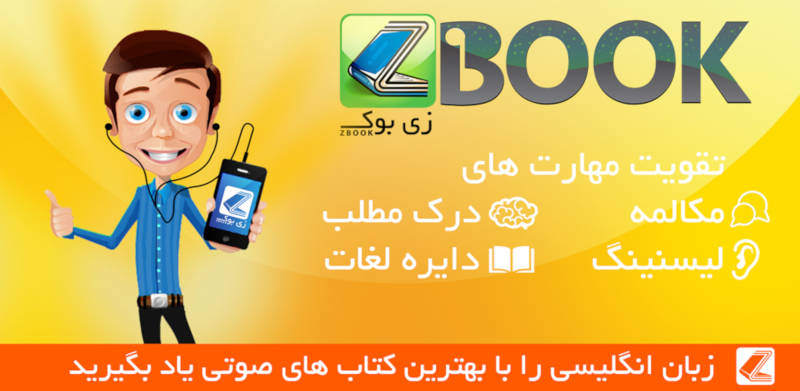 متن انگلیسی فصل
TWELVE - THE 'SPECIAL' RIVAL
THE first time I recognised José Mourinho as a potential threat was at his opening press conference as Chelsea manager in the summer of 2004. 'I'm the special one,' José announced. 'What a cheeky young sod,' I thought, as I watched him entertain the press with richly quotable material.
An internal voice told me: New kid on the block. Young. No point in discussing him. No point in taking him on. But he's got the intelligence, the confidence, to deal with the Chelsea job.
I had spoken to Carlos a lot about José and he had told me, 'He is a very clever boy.' His knowledge of Mourinho stretched back to a time they had shared in academia. José was one of Carlos's students in Portugal. 'My best student by far. By far,' Carlos told me. Forearmed with that knowledge, I watched him ride the wave of expectation he had created for himself; the wave that carried him from Porto to London to work for Roman Abramovich. José was one of those guys on a surfboard who can stay longer on the wave than everyone else. I knew straight away it would be unwise to engage him in psychological conflict. I would find another way to tackle him.
In the period from August 2004 to May 2006, we won one trophy: the 2006 League Cup. Chelsea and José won the Premier League in both those campaigns. As Arsenal dropped away, Abramovich's wealth and José's managerial ability became the biggest obstacle to our rebuilding.
Traditionally, our preparation for a new season had emphasised the second half of the 38-game programme. We always finished strongly. There was science as well as spirit behind our talent for winning games in the months that really mattered.
José was fresh in town, working for an employer with stacks of money, and with hype clearing his path. In the autumn of 2004 he needed to make a strong start in his first weeks at Stamford Bridge. Chelsea skated to a six-point lead and we could never make it up. Once they hit the front in the title race, José made sure they won plenty of games narrowly. It was all one- and two-nil victories. They would take the lead in games and then consolidate. Chelsea were becoming an incredibly hard team to break down. They were much better organised than before. I didn't win a game at Stamford Bridge after Mourinho arrived.
José put in lots of pre-season work on the defensive shape and played initially with a back three, two wide men and a midfield diamond. Very hard to play against, that formation.
Our first encounter had been the 2003–04 Champions League campaign, when José's Porto knocked us out. I had a spat with him at the end of the first leg. But I often had disagreements with fellow managers when first running into them. Even George Graham and I clashed after our first meeting when George was at Arsenal. Later, we became good friends. The same is true of Mourinho. I always found him very helpful and very communicative. I think he realised he was dealing with someone who had experienced all the emotional extremes in the game and enjoyed our conversations.
My indignation in that first leg stemmed from all the diving his Porto players were doing. I think he was a bit taken aback by my anger. I went too far. There was no need for me to vent my feelings on José. I was more angry with Keane for being sent off. Playing on my mind was the knowledge that Martin O'Neill had complained about the conduct of José's players in the UEFA Cup final between Porto and Celtic, which Porto won. There was a seed in me. I had watched that final but didn't think they were atypical of a Portuguese team. But when Martin O'Neill kept on and on about it, I started to persuade myself that José's team were cynical.
My first impression in the away leg was that Roy had been the victim of a refereeing misjudgment. On review, it was clear he'd tried to leave his mark on their goalkeeper. That reduced us to ten men and meant Keane was suspended for the return leg.
In the Old Trafford leg, the referee behaved bizarrely. We attacked three or four minutes before the end of the game. Ronaldo beat the full-back and he chopped him down. The linesman flagged but the Russian referee played on. Porto went to the other end and scored.
I congratulated José at the end of that match. When a team knock you out, it's imperative to find a way to say 'all the best'. We had a glass of wine and I told him: 'You were lucky, but good luck in the next leg.'
The next time he appeared at Old Trafford, he brought a bottle of his own wine, a Barca-Velha, and that started a tradition. The wine at Chelsea was awful, which I could never understand. I said to Abramovich once, 'That's paint-stripper.' The next week he sent me a case of Tignanello. A great drop, one of the best.
As for José's gallop along the touchline at Old Trafford, I've done it myself. I think back to when we scored against Sheffield Wednesday and Brian Kidd was on the pitch, on his knees, with me rejoicing on the touchline. I admire people who show you their emotions. It shows you they care.
That Champions League victory over United launched José. Beating Celtic in a UEFA Cup final was an achievement, but defeating Manchester United at Old Trafford and then going on to win the European Cup was a fuller demonstration of his talent. I remember saying to him around 2008, 'I don't know when I'm going to retire. It's difficult when you get older because you're scared to retire.' José said: 'Don't you retire, you're keeping me going.' He said he had other challenges, but definitely wanted to come back to England. He won the Champions League with Inter Milan and La Liga in Spain with Real Madrid before returning to Chelsea in June 2013.
Everyone I speak to tells me that José is exceptionally good with players. He's meticulous in his planning, the detail. He's a likeable person when you get to know him, and he can laugh at himself, turn a joke back on himself. I don't know whether Wenger or Benítez had that capacity.
Watching José tackle the Real Madrid job after his appointment in 2010 was fascinating. It was the most interesting appointment I could remember in the game; the most intriguing match of styles, managerial and playing. Every coach who has worked there has had to adhere to their philosophy. The galáctico philosophy. When they appointed Mourinho, I'm sure they must have accepted that they would need to bend to his thinking if they were to win the European Cup.
It's like any profession. You bring someone in and suddenly everything is altered, and the authors of that appointment say, 'Just a minute, we didn't know we were going to get this.' There would have been a few fans sitting in the Bernabéu thinking: 'I'm not happy with this. I didn't pay for this. I'd rather lose 5–4 than 1–0.' So the spectacle of José's time in Madrid held me in its grip. It was the greatest challenge of his working life. He had proved the merits of his ways, at Porto, Chelsea and Inter Milan. He had won two European Cups with different clubs. Could he reshape Real Madrid in his own image, to his own thinking? From the beginning, there seemed little prospect of him abandoning his most sacred ideas in favour of all-out attack and celebrity exuberance. He knew that wasn't the way to succeed in modern football. Barcelona would attack beautifully, but they would also hound the ball when possession was lost. They were a hard-working unit, a collective. In that spell when Real reached three Champions League finals in five years, they had the best players: Zidane, Figo, Roberto Carlos. Fernando Hierro, Iker Casillas in goal, Claude Makélélé sitting in the middle of the park to break everything up.
They stayed with the galáctico system after that, importing Dutch players en masse, and David Beckham, Van Nistelrooy, Robinho, but the European Cup eluded them after the Glasgow final of 2002. Mourinho proved he could make big teams win, but the question I wanted answering was whether he would be allowed to do it his way in Madrid.
José was a pragmatist, no question. The starting point in his philosophy is to make sure his team don't lose. Against Barcelona in the previous season's Champions League semi-final, he knew his Inter side were going to cede 65 per cent of possession. All teams knew that. Barcelona's policy was to ensure they were always overloaded in the midfield area. If you played four there, they would field five, if you played six, they would up the ante to seven. By doing so they could rotate the ball, in and out to the back four. You would end up on their carousel, going round and round, and wind up dizzy. Occasionally you might fall on the ball. Watch a carousel and you will see what I mean. The eyes go woozy.
So José knew Inter would not see much of the ball against Barcelona, but he had weapons of his own, mainly concentration and positioning. Esteban Cambiasso, his central midfielder, was a vital component in that Inter team. If Messi appeared over here, so would Cambiasso. Should Messi pop up in another area, Cambiasso would be there as well. It sounds easy, but as part of a general team plan in which all the defensive duties would connect, it was marvellously effective. Later, I watched a Real Madrid game in which José made three substitutions in the last 15 minutes. They were all defensive in nature, to make sure he won the game.
But all this came much later than our battles in the middle of the decade, when Chelsea won their first League title for 50 years and retained it 12 months later, in the summer of 2006. If 2004–05 was a horrible season, with no trophies, the following year brought only the League Cup. A new team was growing, but I was not to know we could win three Premier League trophies in a row.
Our strategy was to rebuild for the eventual departures of Keane, Giggs, Scholes and Neville. Three of them stayed beyond that plan, while Keane had to go. The intention was to assemble a group of young players who could develop over a number of years, with the experience of Giggs and Scholes and Neville to assist that process. Now I can look back on that policy as an unqualified success.
Yes, we had a barren season in 2004–05, losing the FA Cup final to Arsenal in a penalty shoot-out, but I could see the promise, in that showpiece game, of Rooney and Ronaldo. They toasted Arsenal that day. We had 21 shots at goal. In the Champions League round of 16, we lost 1–0 home and away to Milan, with Hernán Crespo scoring both goals. Rebuilding held no terrors for me. It was second nature. A football club is like family. Sometimes people leave. In football, sometimes they have to, sometimes you want them to, sometimes there is no choice for either side, when age or injury intervene.
I did feel sentimental about great players leaving us. At the same time, my eye would always be on a player who was coming to an end. An internal voice would always ask, 'When's he going to leave, how long will he last?' Experience taught me to stockpile young players in important positions.
So when, on 10 May 2005, we assembled a guard of honour for Chelsea, the new champions, at our ground, I had no intention of surrendering to Abramovich's wealth in the months to come.
Psychologically that was a big moment for Chelsea. They had won the League for the first time in half a century and could see themselves from then on in another light. A lesson we took on board was that slow starts could no longer be tolerated if we were to face down Chelsea, our big new challengers. The following season we made a flying start, though the campaign fizzled out, the lowest point being the game against Lille in Paris, where a proportion of our supporters booed the young players in the warm-up in the wake of Keane's outburst on MUTV about some of our squad not pulling their weight.
That was a killer. Roy had exacerbated the problem of our poor form by making targets of his team-mates. On the pitch we were in shocking form and the 1–0 defeat that night was my lowest point for many years.
In the same month that Roy Keane left the club, in November 2005, we lost George Best. He was a very nice bloke, George, a very gentle lad, a bit nervous, somehow. Nervous to talk to you. He had an insecurity about him that worried you. I remember sitting in a bar in Japan with him once – he was with a girlfriend – and he could hardly talk. He seemed gripped by shyness. George could have had a good life after football. He could have coached young players, but perhaps lacked the personality to be a tutor. A fact about George that few recognised is how intelligent he was. The funeral was huge and sad and wonderfully orchestrated by the city of Belfast. It had the feel and the grandeur of a state funeral. I remember looking at George's father, a wee, humble man, and thinking: 'He produced one of the greatest players of all time.' A small man from Belfast, a quiet man. You could see where George got his reticence.
The football public in his country is basically working class, and for some reason they like people who are flawed. Best, Gascoigne, Jimmy Johnstone. They see reflections of themselves in these imperfect heroes. They understand the frailty. Jimmy was such a likeable lad you could never fail to be amused by his mischief.
Jock Stein would stare at his telephone every Friday night and his wife Jean would say, 'What are you looking at the telephone for?'
'It's going to ring,' Jock would say. 'The phone's going to ring.'
A typical call would start: 'Lanarkshire police here, Mr Stein. We've got young Jimmy here.'
George Best, of course, was one of United's great European Cup winners. But we were a long way off that pinnacle in this campaign. Wayne Rooney was sent off in a 0–0 draw at Villarreal in September 2005 for sarcastically clapping Kim Milton Nielsen, who had also dismissed David Beckham in the 1998 World Cup. Not my favourite referee. Nielsen was one of the most infuriating match officials. You were petrified when you saw his name on the list. On another occasion, Rooney swore at Graham Poll ten times. Poll, who could have sent him off, probably enjoyed having the TV cameras on him. But at least he had the common sense to handle Wayne as a human being and not be bothered by his effing and jeffing. In that respect, Rooney would have more respect for Poll than he would for Nielsen. That was the game in which Heinze ruptured his knee ligament after his agent had asked us for a transfer.
Meanwhile, after we had been knocked out of the Champions League with a 2–1 defeat at Benfica in December, the press were rolling out the sell-by-date theory. To be criticised for continual negligence in the job would have made sense to me, but the suggestion was that I had lost it because of my age, which was disgusting. As people grow older, they gain experience. There was a phase in football when top players were being hired as Premier League managers straight away with no apprenticeship. Managers with experience were tossed aside. Look at Bobby Robson, who was pushed out by Newcastle. Sam Allardyce, a proven manager, was given six months at the same club. Ridiculous. Having to face the press on a Friday was galling. None would ask me to my face: 'Aren't you past your sell-by date?' But they would write it. They would use the power of the pen to destroy a manager.
Momentum had its own logic. Supporters would say: 'What they're reporting is right, you know, I've been saying that for years.' I knew where we were going. I knew we needed a bit of time. Not too much, because at that time in my career I wouldn't have been granted unlimited leeway. Had I not felt I was on the verge of building another good team, I would have walked of my own volition. I was confident in Rooney and Ronaldo. I was sure the scouting structure was strong. Players would be found to take us back to our natural level. Though we only won the League Cup, there were some good performances in 2006.
Our form recovered after the Benfica defeat, with wins against Wigan, Aston Villa, West Brom and Bolton, which left us nine points behind Chelsea in the League. Then Evra and Vidić joined. At the back, we practised defensive drills almost every week, especially with crosses: position, attacking the ball, movement of strikers against them, with the full-backs coming into it. We would start off at the centre circle, with two strikers and two sets of wide players, right and left. We'd start off by knocking the ball up to one of the strikers, who would have a shot. As soon as that happened, a second ball would be played out to the side position, from where they would cross, and then a third ball would come from the edge of the box back in again; so they had to react to the shot, the first cross and the ball coming into the box. Three tests in one.
The culture of our game has changed. How many centre-halves can you name who actually like defending? Vidić liked it. He loved the challenge of sticking his head in there. You could tell that the thrill of contesting those 50–50 balls animated him. Smalling is a bit like that: he enjoys defending. Vidić was a dour, uncompromising sod. He was a proud Serb. In 2009 he came to see me to say he might be getting called up.
'What do you mean, called up?' I said, alarmed.
'Kosovo. I am going,' he said. 'It's my duty.'
He had the eyes for it.
The search for new talent crossed continents and frontiers. Gérard Piqué was one we picked out at a youth tournament. The door to good young Barcelona players had been opened by Arsenal's acquisition of Cesc Fàbregas, so we were sure of our ground in dealing with the Piqué family. Our problem was that the player's grandfather had been a member of the Nou Camp ruling hierarchy. Gérard's family were embedded in Barcelona's history.
Equally they had changed the first-team coach several times, so there was flux. Piqué was a terrific player and I was deeply disappointed when he told us he wanted to move back to Spain. He was an exceptional passer of the ball and a great personality with a winning mentality. His family are all winners: they are successful people. That shone from his mother and father. Unfortunately, he didn't want to wait for Ferdinand and Vidić to fall apart. That was my problem. Piqué and Evans would have made a fine partnership for the next ten years.
When we played Barcelona in the Champions League semi-final and drew 0–0, Gérard's father came to see me in the team hotel – they were really lovely people – and explained that Barcelona would like to take his son back. His parents were also keen to see him come home. They missed him. And Gérard was missing first-team football and believed he could earn a starting place at Barcelona. It was all straightforward. The eventual fee was 8 million euros. He had cost us £180,000 on account of the FIFA regulations in place at the time.
The big clubs in Europe subsequently raised their barriers to stop English raids. They were never likely to allow the likes of Piqué and Fàbregas to leave the country year after year. At our end, spotting young talent in England, we would have paid £5 million for a first-team player. But why were we asked to pay £500,000 for one who subsequently failed to make the grade? Richard Eckersley was an interesting case: Burnley offered us £500,000 for him. We wanted £1 million. We'd spent 12 years developing the boy. The compensation should really kick in when the player makes the first team. I don't think the selling club would complain, especially with a sell-on clause.
We are all subject to errors of judgment, and I made a few in those years, with Kléberson, Djemba-Djemba, and so on. I was castigated right to the end over Ralph Milne – and he cost me £170,000. I get pelters for that. The coaching staff would tease me: 'We need another Ralphy Milne, boss.' All my staff had been with me for 20 years plus. They don't forget. William Prunier was another one I was mocked for. Even Patrice Evra, in that high-pitched way, said to me one day: 'Boss, did you have William Prunier?' Ryan Giggs' face dropped as he waited for the response.
'Aye, we had him on trial once,' I snapped.
'On trial?' Evra squeaked back. He was not going to let it drop. 'How long?'
'Two games.'
'A two-game trial?'
'Yes, and it was a disaster!'
Patrice had found the target.
The first thing you do with a new player is help him settle: banking, housing, language, transport, and so on. There is a process. Language is always the biggest barrier. Valencia's grasp of English, for example, was a problem. With Antonio it was purely a confidence issue. I can write and read in French, but I lack confidence speaking it. Antonio knew this. 'How's your French?' he said one day. Point taken. But I did point out to him that had I been working in France, I would have made an effort to speak the language. Valencia was working in England, so the same applied to him.
As a player, though, he was as brave as hell. You couldn't intimidate Valencia. He's a boy from the favela. He's obviously scrapped in his life. Tough as anything. In a 50–50, he would be right in there, arms across the opponent.
Another marquee signing in the summer of 2006 was Michael Carrick. We had admired Carrick for a while and David Gill was receiving feedback from Spurs that they might be willing to sell. 'What value would you put on him?' asked David.
'If you got him for eight million you would be doing well,' I said.
I'll always remember the words David came back with: 'Daniel Levy says you'll have to go a bit north before they can accept it.'
We haggled for weeks. We had watched Michael playing against Arsenal at the end of the season and Martin told me, 'He's definitely a Manchester United player.' He was the star man. I think the initial fee was £14 million, with clauses running to £18 million.
Michael was a natural passer of the ball at a time when Scholes was inching towards his mid-thirties. What impressed me about Carrick was that he was always looking to play that forward pass. His range was expansive and he could switch the play. The long passes were the ones I felt we could utilise with the players we had. After a couple of months we told him we couldn't understand why he had not yet scored for us. In training he struck the ball well, but in games he was not a threat from shooting positions. We improved him in that department. We offered him more freedom and tried to release strengths he was perhaps unaware he had. Maybe he had been in a routine at Spurs, where he was the deeper midfield player and seldom found his way into the box. With us, he found new qualities in his game.
He's a fine player, Michael. He was a shy boy who needed to be shaken at times. He doesn't start seasons particularly well, for reasons we struggled to understand and which we talked to him about, but generally came right about the end of October. There is a casualness about him that causes people to misunderstand his value and his constitution.
As I left, Mourinho returned to Chelsea, who, in an earlier phase, were home to my favourite foreign player in the Premier League – outside United, of course. Gianfranco Zola was a marvel. I will always remember a goal he scored against us at Stamford Bridge when he drew his foot back to shoot and then paused before the execution. While Zola was devising his artistic finish, Big Pally came sliding in and carried on going while Zola dragged it back. Oh, the stick Pally got that day. Bryan Robson said: 'Any chance of you staying on your feet?' But I loved Zola, because he played with a smile.
مشارکت کنندگان در این صفحه
تا کنون فردی در بازسازی این صفحه مشارکت نداشته است.
🖊 شما نیز می‌توانید برای مشارکت در ترجمه‌ی این صفحه یا اصلاح متن انگلیسی، به این لینک مراجعه بفرمایید.