سرفصل های مهم
نوزدهمین قهرمانی یونایتد
توضیح مختصر
زمان مطالعه

0 دقیقه

سطح

خیلی سخت
دانلود اپلیکیشن «زیبوک»
این فصل را می‌توانید به بهترین شکل و با امکانات عالی در اپلیکیشن «زیبوک» بخوانید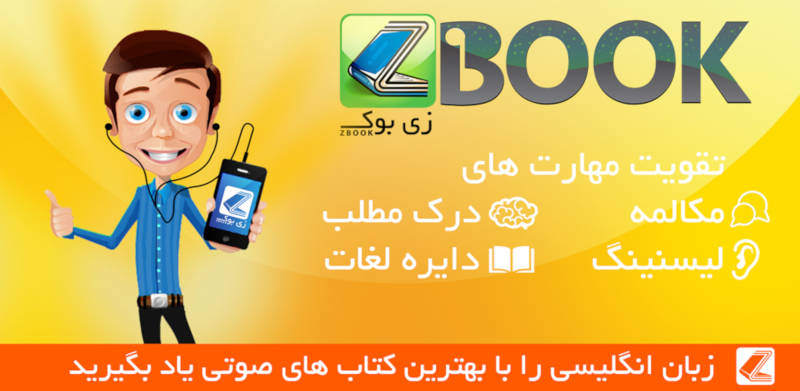 متن انگلیسی فصل
TWENTY-ONE - UNITED'S 19TH TITLE
IN the build-up to us winning our 19th English League title, there was this constant question about us beating Liverpool's record. My view was that we would pass their haul of 18 championships at some point anyway, so there was no need to make a fuss about it in that particular season. I wanted our attention focused on the campaign itself. But it was something I always felt we needed to achieve.
The Souness–Dalglish Liverpool teams were the benchmark for English football in the 1980s, when I made my first foray into management south of the border. Those Liverpool sides were formidable. I had suffered against them with Aberdeen and brought those memories with me to Manchester. In one European tie we had lost 1–0 at Pittodrie, played really well for the first 20 minutes at Anfield, but still ended up 2–0 down at half-time. I did my usual thing in the dressing room and, as the players were leaving, one, Drew Jarvie, said, 'Come on, lads, two quick goals and we're back in it.' We were 3–0 down on aggregate, at Anfield, and he was talking about two quick goals as if they were ours to take. I looked at Drew and said: 'God bless you, son.' Later the players would hammer Drew with the quote. They would say, 'We weren't playing Forfar, you know.'
When that great Liverpool side were 1–0 up against you, it was impossible to get the ball off them. It would be boomp-boomp around the park. Souness would spread the play. Hansen, Lawrenson, Thompson: whatever the combination at the back, they were comfortable on the ball. When I moved to United, they still had Ian Rush, John Aldridge, that calibre of player. Buying John Barnes and Peter Beardsley just elevated them again.
I said at the time: 'I want to knock them off their perch.' I can't actually remember saying that, but the line is attributed to me. Anyway, it was a representation of how I felt, so I have no objection to it being in the newspaper cuttings. Manchester United's greatest rival, though it changed towards the end, was Liverpool – historically, industrially and football-wise. The games were always emotionally intense events.
Our League success in 1993 opened the door, and by the turn of the century we had added a further five championships. In 2000 I looked at Liverpool and knew there was no easy way back for them. They were in for a long haul. Youth development was spasmodic. You had no feeling that Liverpool were a threat again. The impetus was all with us. On the day we reached 18 titles to match their record, I knew fine well we were going to pass them, the way our club was operating.
The weekend of our 19th coronation was an extraordinary one for the city of Manchester. City won their first trophy since the 1976 League Cup, with a 1–0 win over Stoke in the FA Cup final, and we drew 1–1 at Blackburn with a 73rd-minute penalty by Rooney. In 1986, when I arrived, Liverpool led United 16–7 in League titles won. This was the season in which Chelsea had spent £50 million on Fernando Torres and City had invested £27 million in Edin Džeko while Javier Hernández turned out to be a bargain for us at £6 million.
We went 24 games unbeaten before losing at Wolves on 5 February 2011, and finished with only four defeats. A turning point in the race was the 4–2 win at West Ham in early April, after we had been 2–0 down at the interval. I made the point that several of our players had sampled success for the first time and would want more, Valencia, Smalling and Hernández among them.
Winning the title was the most important aim that season, with the 19 as a bonus. By the time I finished we had moved on to 20, which was a number that the fans chanted with great relish. There was no evidence in my final season that Liverpool, despite some excellent performances, possessed a team who might win the League. I was coming out of the Grand National meeting with Cathy in April 2013 and two Liverpool fans came up alongside to say, 'Hey Fergie, we'll hammer you next season.' They were good lads.
'Well, you'll need to buy nine players,' I said.
They looked crestfallen. 'Nine?'
One said: 'Wait till I tell the boys in the pub that.' I think he must have been an Everton fan. 'I don't think we need nine,' said the other as he traipsed away. I nearly shouted, 'Well, seven, then.' Everyone was laughing.
That summer we knew Manchester City were emerging as the team we would have to beat. The danger no longer emanated from London or Merseyside. It was so close you could smell it. An owner with the means to make this a serious municipal contest stood between us and control of the city. We continued down our path of building up strength for the future and hoped it would see us through.
The big player we needed to replace was Edwin van der Sar. Although most people assumed Manuel Neuer was going to be our target (he was on our agenda), we had scouted David de Gea for a long time, right through from when he was a boy. We always thought he was going to be a top goalkeeper.
In the summer of 2011, also, Ashley Young had a year to run on his contract at Aston Villa. He was a solid buy: English, versatile, could work either side of the pitch, could play off the front, and had a decent goal-scoring record. Given that Ji-Sung Park was coming up to 31, and with Ryan Giggs' advancing age, I thought it was a good time to move for Young. Giggs was never going to be a thrusting outside-left any more in the way he had been in the past.
We picked up Young for £16 million, which was a reasonable fee, maybe a pound or two more than we expected to pay, with him in the final year of his contract. But we concluded the deal quickly.
Ashley ran into trouble against QPR in the 2011–12 season, when Shaun Derry was sent off and our player was accused of diving. I left him out for the next game, and told him that the last thing he needed as a Manchester United player was a reputation for going down easily. It wasn't a penalty kick against QPR and Shaun Derry's sending-off was not rescinded. Ashley did it two weeks in a row but we stopped it. Going to ground too willingly was not something I tolerated.
Ronaldo had issues with the same tendency early in his career, but the other players would give him stick for it on the training ground. The speed he was travelling at, you had only to nudge Cristiano to knock him over. We spoke to him many times about it. 'He fouled me,' he would say. 'Yes, but you're overdoing it, you're exaggerating it,' we would tell him. He eradicated it from his game and became a really mature player.
Luka Modrić was an example of a player in the modern game who would never dive. Stays on his feet. Giggs and Scholes would never dive. Drogba was a prominent offender. A Barcelona game at Stamford Bridge in 2012 was the worst example. The press were never hard on him, except in that Champions League fixture. If the media had been tougher on him five years earlier, it would have been better for the game.
The purchase of Phil Jones was a long-term plan from when Sam Allardyce was Blackburn manager. When Rovers beat us in the FA Youth Cup, I called Sam the next day and said, 'What about the boy Jones?'
Sam laughed and said, 'No, he'll be in the first team on Saturday,' which he was. And he stayed there. Sam was a big fan of Jones. Blackburn wouldn't sell him in the 2011 January transfer window because they were in a relegation battle. By the end of the season, every club was on his tail: Liverpool, Arsenal, Chelsea. He spoke to all four clubs but we managed to coax him to United, at 19 years of age.
At the point we signed Phil, I was unsure what his best position would be. Later I came to feel it would be at centre-back. He gave us versatility. He could play almost anywhere. In the 2011 Community Shield I took Ferdinand and Vidić off at half-time and assigned Jones and Evans to push right on top of the opposition. Evans is good at that too: breaking into the middle of the pitch. Vidić and Ferdinand were more old school. They have got good heads, understand the game well, don't get caught out. They were a great partnership. Increasingly, though, I could apply variations at centre-back, and Jones was a major part of my thinking.
Evans, I think, needed a shake. He didn't appreciate me signing Jones and Smalling. It caused him to question my opinion of him. But he proved himself in his own right and did increasingly well for us. It's always gratifying when a player responds to new arrivals by redoubling his own efforts.
Tom Cleverley, another young hopeful, was the victim of a shocking tackle against Bolton early in that season, which killed his year in many ways. He came back after about a month and we played him right away against Everton. A recurrence of the injury then kept him out for about three months. The plan was to send him off for an operation, which he didn't want. It would have kept him out for nine months. He wanted to carry on, and it worked, but by that time I had Scholes and Carrick back. I was never able to place Tom in the side regularly.
He's a very clever player, the boy. Very intelligent. He's mobile and a good finisher. He was in the London Olympic squad, which pleased me because he needed a challenge to lift his self-belief right up. Darren Fletcher, meanwhile, was battling a colonic illness. In the summer of 2012, it was possible he might have an operation, but he needed to be well to go under the knife. With a setback he had, he was going to be out until December. The previous season I had him with the reserves to do some coaching. He enjoyed that. Scholesy had gone back to the first team. Darren delivered a couple of half-time talks in reserves games and was impressive.
De Gea, who was 20 when we signed him for 24 million euros from Atlético Madrid, had a torrid time to begin with. It was obvious he lacked the physique of Van der Sar or Schmeichel. That part of his body needed to be developed and we devised a programme to help him add muscle mass. A complication for him was that we lost Ferdinand and Vidić in our first game of the 2011–12 League campaign: a 2–1 win at West Bromwich Albion, in which he allowed a weak shot from Shane Long to slip through. I described the battering he received in our penalty box at West Brom as his 'welcome to England'.
Vidić was out for six weeks and Rio for three. De Gea then had Smalling and Jones playing in front of him. Young players. He did all right but was a few degrees short of infallible. There were issues with his handling of the players in front of him. By the time we played Liverpool in October, he conceded the first goal from a corner kick. He should have dealt with that better: not just him but Evans and Smalling, the centre-backs on that occasion.
Their positioning was bad, which locked De Gea in to his six-yard area, but it's the goalkeeper who takes the blame for those rocky moments. In the decisive Premier League game against City at the Etihad Stadium the following April, Jones blocked him in and stopped him getting out to deal with the corner kick that led to Kompany's goal. There was progress to be made on that front. As the season wore on, though, he was more and more effective and self-assured. Some of his saves were miraculous. Our instincts were correct all along. He was one of the world's best young keepers and we were proud to have him with us, where he could develop as so many others had before. At Real Madrid, in the first leg of our Champions League round of 16 tie in February 2013, he saved brilliantly from Ronaldo, Fábio Coentrão and Sami Khedira.
David couldn't speak the language and he had to learn to drive, another illustration of how young he was. It could never be easy for a goalkeeper coming to England from Continental Europe at 20 years of age. If you recall the big goalkeeping moves of the last two decades or so, Buffon was outstanding from the moment he arrived at Juventus as a teenager. But very few who have made a move on the scale of De Gea going to United have clicked straight away. We always looked to invest in the future, though. He will be one of the very best and I was delighted when he was named in the PFA team of the year in my last season.
Jones was unfortunate in that 2011–12 season in sustaining a succession of niggling injuries. Young could look back on an encouraging season in which he scored eight goals. For a winger, that's not bad. He can draw on a good understanding of the game and a high stamina level. With an extra half-yard of pace, his arsenal would have been complete, but his speed was hardly deficient, and he developed a knack of slipping inside on to his right foot – his strongest foot – and delivering from there. He was excellent through the middle as well, but we were blessed with many options in that area of that field. I was very pleased with Ashley, though. He was a quiet boy and a good trainer. The three of them – Jones, Young and De Gea – were good sorts.
Briefly the idea was mooted of an England comeback for Paul Scholes, but it was never a serious possibility. Paul would tire at the end of games in his later years because he was not born with the genes of Ryan Giggs, and he had little interest in playing international football again. Scholesy still offered us a tempo and a platform for our game when he returned in January 2012. There was nobody better in the rhythm section of our team. In fairness, the FA came to accept Paul's aversion to being recalled. Fabio Capello's assistant approached him before the 2010 World Cup but there was no approach ahead of Euro 2012 in Poland and Ukraine.
Michael Carrick was another interesting case study. No England manager appeared to regard him as a starting midfield player. Michael grew up sitting on the England bench and he had no desire to spend all summer in that observer's role at Euro 2012. As it turned out, he took the opportunity to clear out his Achilles.
Michael's handicap was, I feel, that he lacked the bravado of Frank Lampard and Steven Gerrard. Lampard, for me, was a marvellous servant for Chelsea, but I didn't think of him as an elite international footballer. And I am one of the few who felt Gerrard was not a top, top player. When Scholes and Keane were in our team, Gerrard seldom had a kick against us. With England, Michael Carrick suffered in the shadow of those two big personalities.
Playing Lampard and Gerrard was a nightmare for England managers because they were incompatible in a 4–4–2 formation. The team functioned better with Hargreaves in central midfield, in 2006. By the bye, in the World Cup quarter-final against Portugal in 2006, which England lost, I told Steve McClaren that he and Eriksson should have had the players celebrating and buoyant after getting to penalties with 10 men, following Rooney's dismissal. A sense of achievement against the odds should have taken hold among Eriksson's penalty takers. Little things like that count. It would have lifted England's players.
I had some strange dealings on the England front. After Capello resigned, the FA wrote to me to ask me not to talk about the England manager's job. At the time, everyone was touting Harry Redknapp as the probable successor, and all I did was endorse the popular view that Harry would be ideally suited to the role. I don't know why they jumped on me that way. Clearly they had it in mind that Harry was not going to be the next England manager, even though everyone assumed he would.
I was offered the England job on two occasions. Adam Crozier, chief executive of the FA from 2000 to 2002, came to see me before Eriksson was appointed in 2001. The first time was before that, when Martin Edwards was chairman, around the time Kevin Keegan took the reins in 1999.
There was no way I could contemplate taking the England job. Can you imagine me doing that? A Scotsman? I always joked that I would take the position and relegate them: make them the 150th rated country in the world, with Scotland 149.
The England job requires a particular talent – and that skill is the ability to handle the press. Steve McClaren made the mistake of trying to be pally with one or two. If you cut 90 per cent out, the others are after your body. If one person gives you favourable coverage, the others will hound you. No, it wasn't a bed of nails I was ever tempted to lie on.
مشارکت کنندگان در این صفحه
تا کنون فردی در بازسازی این صفحه مشارکت نداشته است.
🖊 شما نیز می‌توانید برای مشارکت در ترجمه‌ی این صفحه یا اصلاح متن انگلیسی، به این لینک مراجعه بفرمایید.