سرفصل های مهم
شبی در مســکو
توضیح مختصر
زمان مطالعه

0 دقیقه

سطح

خیلی سخت
دانلود اپلیکیشن «زیبوک»
این فصل را می‌توانید به بهترین شکل و با امکانات عالی در اپلیکیشن «زیبوک» بخوانید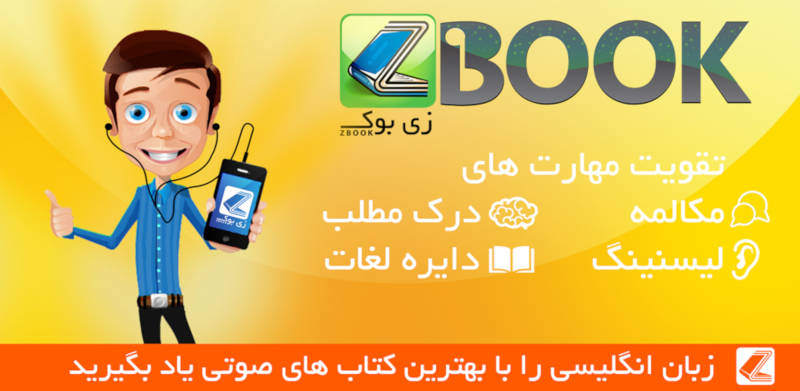 متن انگلیسی فصل
SEVENTEEN - ONE NIGHT IN MOSCOW
BEFORE the Moscow Champions League final of 2008, I was the reluctant holder of possibly the worst record in penalty shoot-outs. I had lost two semi-finals at Aberdeen, a European tie at Aberdeen, an FA Cup tie at Old Trafford against Southampton, an FA Cup final against Arsenal and a European tie in Moscow through penalty shoot-outs. Six defeats and one victory was the inauspicious context to Carlos Tévez placing the ball on the spot at the start of our shoot-out with Chelsea in Roman Abramovich's home town.
With those memories, you would hardly expect me to have been optimistic. All those earlier disappointments were in my head as the game stretched beyond extra time and the match crept into the early hours of the following day after a 10.45 p.m. kick-off. When Van der Sar saved from Nicolas Anelka to win the trophy for us, I hardly made it off my seat, because I could barely believe we had won. I stayed motionless for several moments. Ronaldo was still lying on the turf crying because he had missed his penalty kick.
Our goalkeeping coach had compiled all the video ana-lysis we could possibly need, and was able to pull the data up on a screen to show Van der Sar how each Chelsea player might take his spot kick. For several days we had discussed the order in which our players would step up. They were all good, apart from Ronaldo, who had been scoring them all season. Giggs' execution was the best: hard and low, inside the post. Hargreaves battered his into the top corner. Nani was a touch lucky because the goalkeeper should have saved it and got a hand to it. Carrick's was straightforward. Ronaldo hesitated and stopped.
John Terry had only to knock his in to win the game for Chelsea. At that point I was still and calm, thinking: 'What am I going to say to the players?' I knew I would have to be careful with my words in defeat. It would be unfair to slaughter them after a European final, I told myself, because they had worked so hard to get there, and these are deeply emotional moments for those in the thick of the action. When Terry missed the tenth penalty in the sequence and we headed into sudden death, my optimism returned. Anderson's penalty, the first in the do-or-die stage, had lifted our supporters because he had run to them to celebrate, and they were then buoyant again. The kicks were taken into our end of the ground, which was an advantage.
In no sense was this a conventional European final. The time zone was the first quirk, which meant the game had kicked off at 10.45 p.m. I always remember, too, that the rain had drenched me and ruined my shoes, so I attended the victory party in trainers, for which I took plenty of stick from the players. I knew I should have packed a spare pair of shoes. It was between 4 and 5 a.m. by the time we sat down for the buffet. The food was poor but the players gave Giggs a wonderful gift to commemorate him passing Bobby Charlton's appearance record. This was his 759th game. On the stage they all sang his name.
The game itself was a marvellous drama which drew some terrific performances from our side. I thought Wes Brown had one of his best games for United and set up Ronaldo's opening goal with an excellent cross.
In Chelsea's semi-final, Michael Essien had played right-back, and I decided while watching Avram Grant's team that Ronaldo would play wide left to make life uncomfortable for Essien, a midfielder by trade.
For our goal, Ronaldo out-jumped Essien, so the plan worked. A midfielder playing right-back against an attacker of Ronaldo's brilliance was a big ask, and our man tore him apart. Moving Ronaldo left opened the door for someone to play wide right. I chose Hargreaves, who was quick, had energy and could cross the ball. He did well in that role. In the centre of midfield we had Scholes and Carrick, though Scholes was to come off with a bleeding nose. His breathing was starting to become congested. Giggs went on in his place and prospered.
Despite the culture shock of Moscow and the hotel, our preparation had been smooth. In the semi-finals we had beaten Barcelona, drawing 0–0 over there and winning by a single goal at our place. Scholes' goal was magnificent, a typical thunderbolt from 25 yards. In the first 20 minutes at Camp Nou we played well, as we often did against them, striking the bar and missing a penalty. When they took a grip on the game we just retreated towards the box, which we might have done again in the 2009 and 2011 finals, had I not been determined to win those games our way.
You could call that tactically naive if you wish, but I disagree. We were trying to strengthen our philosophy about winning in the right manner. My thought on two semi-finals was that we endured a lot of heart-stopping moments. We lived on the edge of the box, or inside it, desperate to escape. At Old Trafford, in an even game, we ought to have won by more, with our good counter-attacking. Equally, when they brought on Thierry Henry for the last 15 minutes, they besieged us in our penalty box. It was agony on the touchline, looking at my watch. Later I called it the greatest example of the fans getting behind our men. Every clearance from our box raised a cheer, unusually. Henry missed a sitter. We showed great character. The team absorbed immense pressure and maintained their concentration.
After the game I also said: 'They can't be shrinking violets here. They have to be men, and they were men that night.'
We always fancied our chances of adding to the European Cups of 1968 and 1999, provided we could take control of the ball quickly in Moscow, which we did from the start. Our game was full of thrust and invention and we might have been three or four goals up. I started to think it would be a massacre.
Goals can turn games upside down, however, and Chelsea enjoyed a dash of luck just before half-time, equalising through Frank Lampard, which set us on the back foot. Chelsea progressed from there and were the better side for 25 minutes of the second half. Drogba struck a post. That was my signal to think fast about how we might regain a hold on the game. I sent Rooney wide right and brought Hargreaves into a more central position, which put us on top in the game again. By the end I felt we were the superior group of players.
Caught in the ebb and flow of events at pitch level, you can never be quite sure whether the spectacle in front of you is entertaining. But everyone felt this was a terrific piece of theatre, one of the best European Cup finals. It was satisfying to be part of a show that displayed our League in such a good light. I must give credit to Edwin van der Sar for the intelligence of his shot-stopping. As Anelka jogged towards the penalty spot I was thinking – dive to your left. Edwin kept diving to his right. Except for the penultimate Chelsea kick, which Salomon Kalou took, when Edwin dived to his left. So when Anelka approached his moment of truth, he must have been the first Chelsea player to ask himself: 'I wonder whether he's going to dive to his right or his left?' Van der Sar kept pointing to his left to unnerve the taker. Yes, Anelka's penalty was poor, but Edwin chose the right way to dive.
Avram Grant is a nice man. My fear was always that he might not be strong enough for that group of Chelsea players. Their behaviour in the final was terrible, dragging themselves out for the second half one at a time, giving the referee stick on the way into the dressing room. A team goes out together, they don't amble out one by one. The referee had been urging them to get a move on, but they just ignored him. At the interval they tried every trick in the book. That might have played on the referee's mind when Drogba was sent off.
The red card for Drogba followed a clash with Carlos Tévez, which brought Vidić over to support his team-mate. Up went Drogba's hand to flick Vida's face. If you lift your hands, you've no chance. My understanding was that the referee asked the linesman who the offender had been. And boomph, Drogba was off. By then we had already restored our hold on the game. Drogba's dismissal was not the turning point. Giggs had a shot cleared off the line. We created chances in extra time and should have killed them off. Chelsea, in my view, played for the draw and gambled on winning the shoot-out.
Though he was removed from the fray that night, Drogba was always a handful for us. He was a powerful, big lad, but what marked him out in my book was a talent for spectacular goals, say, on the turn, from 30 yards. I was surprised to see him missing from the team-sheet against us in a game during Carlo Ancelotti's finals weeks in charge. Torres started, but Drogba came on to score and force Chelsea back into the match.
From that Chelsea team, which we found it difficult to play against, the goalkeeper, Petr Ĉech, was outstanding. I should have signed him at 19 when I had my chance. Instead, Chelsea took him that summer for £8 million.
John Terry was always an influence in their team. Ashley Cole always gave them energy going forward. And Frank Lampard was incredibly reliable and consistent from box to box. He avoided defensive work a bit in his prime, but he was end to end and hardly missed a game. With Drogba, they were the core, the central five. They were a powerful presence in the dressing room.
At no point before the game did I accept that Chelsea would be under more pressure than us by virtue of Abramovich's Moscow background, though he was there in the stands, gazing down on his vast investment. I didn't see that as a factor in the game itself. Security was my main concern. Moscow is a city of great mysteries. I've read books on the Russian Revolution and on Stalin, who was worse than the czars, killing his own people to collectivise agriculture. We took two chefs with us, and the food was mostly fine, unlike in Rome, where it was a joke, a disgrace.
What a season Ronaldo had in that European Cup winning campaign. Forty-two goals for a winger? In some games he played centre-forward, but he was essentially a wide man in our system. In every game he would create three chances for himself. I watched him one night at Real Madrid and he had about 40 shots on goal.
Moscow was a relief, above all, because I always said Manchester United ought to be achieving more in Europe. It was our third European Cup victory and took us closer to Liverpool's five. I always felt we would match Liverpool's total within a reasonable stretch of time, even after the two defeats to Barcelona in 2009 and 2011, because we had earned extra respect in Europe. With a win in either of those Barcelona finals, we would have been on four, equal with Bayern Munich at the time, and with Ajax.
In our moment of triumph there was no champagne to be found at the Luzhniki Stadium. In the absence of the real stuff, staff were dispatched to a bar to buy some kind of fizzy liquid. Heaven knows what it was. 'I can't even offer you a glass of champagne,' I apologised to Andy Roxburgh, who came into our dressing room to congratulate us. Whatever was in those bottles, we shook it about and made a fuss. There was a lot of hilarity and nonsense, with the players giving each other stick. You're pleased and proud of them. I was soaked to the skin from the rain, and forced to change into my tracksuit. There was no sign of Abramovich and I don't recall any Chelsea players coming in.
The 1999 final in Barcelona, when we beat Bayern Munich, fell on the late Sir Matt Busby's birthday. Sometimes you hope the gods are with you, or that old Matt is looking down. I'm not a great believer in coincidences, but there is such a thing as fate, and I wondered whether it played a hand in both victories. Matt had taken our club into Europe when the English League was firmly set against it. Matt was shown to be right because English football has had some glorious nights in Europe.
With a major trophy in your possession, you should always buy players to refresh the squad and avoid the risk of stagnation. It was in the weeks after Moscow that we added Dimitar Berbatov to our squad. Berbatov had been on our target list before he moved to Spurs. He had talent in abundance: good balance, composure on the ball and a fine scoring record. He was a good age, tall, athletic. I felt we needed a bit more composure in the last third of the field, the attacking third.
But it ended up as a scrap with Daniel Levy, the Tottenham chairman, which left us reluctant to return to Spurs for players. This was our second trip on the Big Dipper following our move for Michael Carrick. You come off dizzy. You can't discuss both sides of the issue with Daniel. It's about him, and Tottenham, nothing more, which is no bad thing from his club's perspective.
مشارکت کنندگان در این صفحه
تا کنون فردی در بازسازی این صفحه مشارکت نداشته است.
🖊 شما نیز می‌توانید برای مشارکت در ترجمه‌ی این صفحه یا اصلاح متن انگلیسی، به این لینک مراجعه بفرمایید.