سرفصل های مهم
آخرین کمپین
توضیح مختصر
زمان مطالعه

0 دقیقه

سطح

خیلی سخت
دانلود اپلیکیشن «زیبوک»
این فصل را می‌توانید به بهترین شکل و با امکانات عالی در اپلیکیشن «زیبوک» بخوانید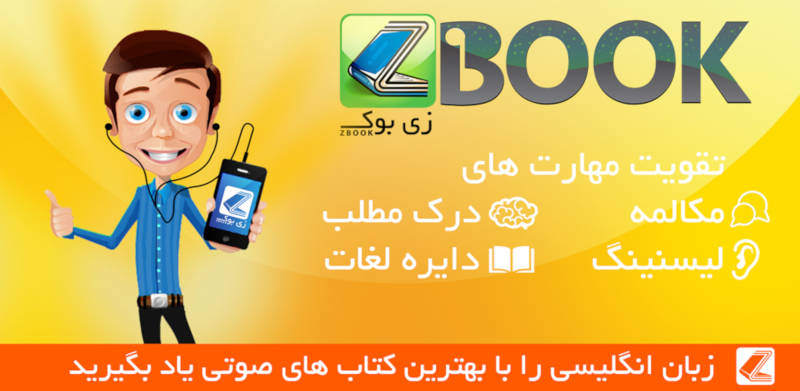 متن انگلیسی فصل
TWENTY-FIVE - THE LAST CAMPAIGN
WE were hardly strangers to majestic individual talent, but it took us a while to understand just how good Robin van Persie is. The quality of his runs was not immediately apparent to even our cleverest players. Even Paul Scholes and Michael Carrick, two of the best passers I ever had, had trouble at first picking up the speed of his movements.
Robin was the leading light of my final season as Manchester United manager, in which we were the first team to win 25 of their first 30 top-flight fixtures. The prize at the end of it was the club's 20th League title. We regained the Premier League trophy from Manchester City with four matches still to play. Van Persie was my final major transfer buy and his goals, some of them spectacular, brought an extra Cantona-esque quality to an already very good side.
If we had a bad habit going into the 2012–13 season, it was overpassing in the middle of the pitch: players circulating the ball to acquire a feel of it. With Van Persie, we learned in time, you needed to look for that early pass to split the opposition defence. Until we grasped those possibilities, we could not make the most of Robin's marvellous mobility and killer instinct.
But we learned the lesson in time to make it pay. If Wayne Rooney received possession in an attacking midfield position, he could be sure Van Persie would be on the move, hunting, spearing into gaps. Robin was exactly what I wanted him to be. His pre-season with Arsenal had consisted of 21 minutes' playing time against Cologne, in Germany, so his match fitness was slightly lacking. The right type of conditioning was already there but we needed to get him into a match-fit state. I was deeply impressed with him from the start.
I said to Robin quite early: 'Don't be afraid to instruct the other players. You were the leader at Arsenal and if you don't get fed, get into them.' He was quieter than I expected, but with a vicious left foot that would freeze goalkeepers with its force. People asked why I allowed him to take corners as a centre-forward. He would take them from the right-hand side, not the left, when he would be in the penalty box. The answer is that his corner-taking from the right was terrific. Howard Wilkinson remarked to me that season that a study he had overseen had showed a decrease in the number of goals from set pieces. Yet we had scored ten from corners in the first half of 2011–12.
The existing squad didn't see Robin as any kind of outsider: an Arsenal player creeping onto their territory. Mine were a very welcoming bunch who asked only that the new arrival commit himself to the cause and respect the traditions of our dressing room. I always remember Verón arriving at the club and all the players leaving the training session to shake his hand. They were always good like that. Perhaps the greeting is always warmest for the player who might win you a tight game, an indispensable asset at the very highest level.
Like everyone in the business, I had been reading that Van Persie's contract was about to expire, but I felt sure Arsenal would reach a deal to stop him leaving. Towards the end of the 2011–12 season, however, I sensed increasingly that he would not be staying in north London.
His agent contacted us. By then he had already been talking to Man City, but the message was that Robin would be very, very interested in having a discussion with us. Eventually City were advised that he would not be joining them, so it appeared to be between us and Juventus; the club had, I gathered, offered him an immense salary to move to Turin.
My thinking was: there are two reasons why a player wants to move. 1. For the glory, and 2. For the money. I could see why he might have wanted to join Juventus – a fine team – for an astronomical reward. The package we could offer was good enough to show him how much we respected him. Our invitation was backed up with great enthusiasm.
Next, we began talking to Arsenal about a possible transfer fee. David Gill phoned Ivan Gazidis, the Arsenal chief executive, a number of times, starting in April, but was told that Arsenal believed they could persuade him to sign a new deal. This carried on for a while until David suggested I should call Arsène directly as he would clearly have the final say on any transfer. By then it had become apparent the boy was leaving.
Arsène's attitude, understandably, was: why should we sell to Manchester United when we could get £30 million off Man City or Juventus? My response was to point out that the player had no desire to go to our Manchester rivals. Arsène's counter-argument was that Robin's view of it might change if City made him a further offer he could not refuse.
It was certainly possible.
These discussions, I should say, were amicable. There was no hint of hostility. We were two experienced managers confronting reality. The sticking point was that Arsène hoped to receive £30 million or more for his best player. It continued to drag on for several weeks, during which time I phoned Arsène two or three more times.
In time we all arrived at the point where Arsenal knew Robin was not going to re-sign and accepted that. Their options were Juventus or United. Arsenal were trying to sell him abroad, but the player only wanted to join us. My understanding is that Van Persie sat down with Arsène and told him United was his preferred destination. Our offer, from David Gill to Gazidis, was £20 million. I warned Arsène that we would never get to £25 million.
Arsène was incredulous. He could not believe that Manchester United would refuse to stretch to £25 million for such a player.
I told him again: I wouldn't go to £25 million. Arsène asked what my best offer would be. Answer: £22 million. The reply was that Arsenal would take £22.5 million and a further £1.5 million if we won the Champions League or Premier League during the period of his contract.
Deal done.
My intuition was that Arsène was relieved not to be selling Van Persie to Man City, who had already taken Kolo Touré, Gaël Clichy, Emmanuel Adebayor and Samir Nasri from his team. Perhaps he is not a fan of City's ownership model. And although we had many battles over the years, I think he respected the way Manchester United was run. He said that to me on occasions. I always remember Arsène saying to me about Van Persie: 'You don't realise what a good player you're getting.' I thought of Cantona and Ronaldo and Giggs. But Arsène was right. Robin's movement and the timing of runs were mesmerising. He was also blessed with a formidable physique.
Van Persie took a lower, but still fantastic, wage from us to come to a place where he believed he could be most successful. At his unveiling he said his inner child had been 'screaming for United'. He told me later that in Holland every kid dreams of playing for Man United.
He knew I had been to see him when he was 16. Arsenal beat us to him when he was emerging as a star at Feyenoord but he stressed what a dream it was for Dutch kids to wear the United crest. He was impressed with the youth of our team. We had Giggs and Scholes but we also had Chicharito and the two Da Silvas, Evans, Jones and Smalling, Welbeck. Carrick, at 31, was having his best-ever season for us. It dawns on some players, when they perform at their best, just how important they are to the team, and in turn it makes them grow, as it did with Carrick.
Robin knew he was coming to a settled club. City had been terrific the previous season, but you would not call them a settled organisation. There was always an issue, with someone setting off fireworks or falling out with the manager; Tévez wanting to play golf in Argentina. City had won the League largely through the efforts of four top performers: Yaya Touré, Sergio Agüero, Vincent Kompany and Joe Hart. Plus David Silva for the first half of the season, though he trailed away somewhat after Christmas.
I say this all the time about strikers. Cantona, Andy Cole: if they are not scoring they think they are never going to score again. In his brief dry spell in the March of that season, Van Persie wasn't playing as well and it affected him. But from the minute he scored against Stoke on 14 April, he was on fire again.
Over the years I witnessed some immortal Manchester United goals. Cantona treated the crowd to two or three wonderful chipped finishes. Rooney's bicycle kick against City took some beating. The execution was incredible. It's not as if that unforgettable overhead finish was delivered from the six-yard line. He was 14 yards from goal. It also took a deflection as he was running in. Nani's cross veered off a City player, so Wayne was forced to make an amazing mid-air adjustment. That was the best one, for my money.
But Van Persie's against Aston Villa in the 3–0 win that secured us the title on 22 April was special too: an over-the-shoulder volley from a long drilled ball by Rooney. A normal player would try that trick a hundred times in training and score once. Van Persie could do it regularly. Shoulder down, head down, eyes down, through the ball. The same mastery of technique brought him a goal of similar quality for Arsenal against Everton. He was a wonderful signing who finished the season with 26 League goals: 12 at home and 14 away. He struck 17 times with his left foot and eight with his right, plus once from a header. Those figures earned him the Golden Boot, awarded to the Premier League's top scorer, for the second consecutive year.
At the other end of the age scale, we continued to place our faith in youth. Nick Powell, who joined in July 2012, had been in our sights since November 2011. Crewe brought him into their team at outside-left when he was 17 and still a bit gangly. Our academy staff had drawn a ring round his name and we scouted for him regularly. Jim Lawlor went to look at him and said he was interesting, though he was not sure what his best position would be and thought he might be a wee bit laidback.
So I sent out Martin to watch him twice. Martin's view was that he definitely had something but was not the full package yet. Then Mick Phelan went to examine him in a couple of fixtures. Finally it was my turn. Crewe v. Aldershot. After five minutes in the stands, I told Mick, 'He's a player. Mick, he's a player.' It was his touch on the ball and his vision.
At one point in the game I saw he got a half-run on the opposition's defence, had a wee look over his shoulder and just lofted the ball to the centre-forward to have a shot on goal. Then he showed us a header, then a turn of pace. Coming away I said to Mick: 'I'm going to phone Dario Gradi,' now director of football at Crewe.
'I see you were at the game yesterday,' said Dario.
'The boy Powell,' I said. 'Now don't get carried away. What's your ballpark figure?'
Dario said: 'Six million.'
Laughing, I told him where to go. But we constructed a potential deal in that direction with add-ons for first-team and England appearances. Powell was not told until after that season's play-offs. He is an absolute certainty to be in the England team one day. He could play anywhere: off the front, even through. He's quick as hell, has two good feet and shoots from outside the box. In the winter of 2012 he picked up a virus and his girlfriend had a nasty car accident. He's quite a detached figure – good at switching off – but he's a player, believe me.
Shinji Kagawa was another good catch that summer. We elected not to move for him after his first season in German football, because sometimes a player rises a notch and you want to be sure he can sustain it. He played in a very good Dortmund team, which I considered capable of winning the 2013 Champions League. In the event they reached the final but lost to Bayern Munich. The first thing I noticed was Shinji's sharp football brain. Mick and I flew to Berlin for the German cup final in the summer of 2012 and I found myself sitting next to the Mayor of Dortmund and his wife. He was wearing trainers. Angela Merkel was nearby, along with Joachim Löw, the German coach. Introduced to Mrs Merkel, the German chancellor, I thought to myself: 'My word, I've come a long way.' There was no way I could hide in that seat – but everyone knew I was going anyway.
That summer the Glazers were perfectly happy to go for Van Persie or Robert Lewandowski and Kagawa. In many of our greatest phases we could call on four fantastic strikers. Making sure they all felt valued could be problematic. It required a range of diplomatic skills. Dortmund, however, refused to sell Lewandowski, who has a wonderful physique and has good lines of running.
The other signing was Alexander Büttner, from Dutch club Vitesse Arnhem. We had allowed Fábio to go to Queens Park Rangers on loan and we had a couple of young left-backs with potential. But we needed experience in that area and backup for Evra. Büttner was flagged up. He was always taking the ball, having shots, taking on defenders: a bargain at 2.5 million euros. He was an aggressive boy, determined, quickish and a good crosser of the ball.
There were times in the first half of that season when we couldn't have defended a sandcastle. We conceded way too many times for my liking before tightening up from January onwards. The goalkeeping position was complicated. De Gea developed a tooth infection and needed an operation to remove his two rear molars. He missed a couple of games on that account and Anders Lindegaard didn't do anything wrong in the No. 1 spot. He had a good game at Galatasary and against West Ham. My message to De Gea was that I needed to be fair to Anders. But after our narrow 4–3 win at Reading on 1 December, De Gea came back in and did well throughout the second half of the season, especially in the 1–1 draw at Real Madrid in February, where he was brilliant.
I still had high hopes for Javier Hernández. The issue with Chicharito was freshness. For three seasons in a row he played all summer with his country. Despite that we cooperated well with Mexico. The presidents of their FA and Olympic association came over, with their coaches, for a meeting with me. I showed them the medical file. Under discussion was whether he could play in two World Cup qualifiers as well as the Olympics.
Chicharito said, 'I'd rather miss the other two games and play in the Olympics because I think we'll win it.' I thought he was joking.
He went on, 'If we don't get Brazil in the quarter-finals, we'll win it.'
Meanwhile we had invested heavily in a marvellous new medical centre for Carrington. We can now do everything on site, apart from operations. We had a chiropodist, dentist, scanners, everything. The benefit was that, apart from having it all on site, injuries would not become instant public knowledge. In the past we might send a player to hospital and rumours would flash round the city. This told you we weren't standing still. It might have been one of our best buys.
A major incident from that season requires a mention: the allegation, later dismissed by the authorities, that referee Mark Clattenburg had used racist language against Chelsea players in our 3–2 victory at Stamford Bridge on 28 October. A word about the game, first: against Di Matteo's Chelsea we needed to work out how we would operate against Juan Mata, Oscar and Eden Hazard. Those three were hammering teams and turning on the style. The two sitting midfielders, Ramires and Mikel, were bombing on. We elected to load the right side to attack the areas they had vacated by attacking us, and squeeze Mata's space.
It was a thrilling game until the shenanigans at the end of the match. When Fernando Torres was sent off, Steve Holland, one of Di Matteo's assistants, blamed me. I looked at him, bemused. Mike Dean, the fourth official, could make no sense of Holland's accusation. Torres should already have been sent off in the first half for a tackle on Cleverley.
When Hernández scored the winning goal, half a seat came on and hit Carrick on the foot, along with lighters and coins.
I still wonder whether the Clattenburg allegation was a smokescreen to obscure the crowd trouble.
Twenty minutes after the game, I went in with my staff for a drink, and in that wee room were Bruce Buck, the Chelsea chairman, Ron Gourlay, the chief executive, Di Matteo and his wife. You could sense an atmosphere. Something wasn't right. We stood in the doorway and thought it wise to leave them to it.
The food was covered and the wine was uncorked. They said, 'Help yourselves,' and left the room.
My own staff had seen Mikel fly into the referee's room with John Terry and Di Matteo. Whoever told Mikel that Clattenburg had said something inflammatory was making a big call. It was also a big move by Chelsea to inform the press pretty much straight away that an alleged incident had been reported. A lawyer might have sat back and said, 'Let's wait until tomorrow.' The Branislav Ivanović sending-off in that game was perfectly straightforward. Torres went down easily but Evans did catch him. When you see where Clattenburg was, you can why he sent him off for simulation. He took one step, then went down. A toe is enough to fell a player moving at speed, but Torres did go over softly. I've no idea why Holland thought I had forced Clattenburg to send him off. A few days later, Di Matteo announced that I had too much power with referees.
I had run-ins with match officials all my life. I was sent off eight times as a player. I was sent to the stands three or four times as a manager in Scotland. I was fined so many times in England. I always had disputes of one sort or another. But I called it as I saw it. I never went out of my way to drop a referee in the soup.
There is no way, in my mind, that a top referee would be racist to a player. I called Mark Clattenburg and said, 'I'm just sorry we are the other team involved in this.' I was poised for someone in authority to bring us into the inquiry, which fortunately never happened. I had no knowledge of it until we boarded the plane back to Manchester. The FA took a hell of a long time to reach the decision that Mark was innocent. It could have been concluded in two days.
From January 2013 we really motored on in the League, piling pressure on Man City all the way. For me, knowing I was standing down, the sense of release and relief was delayed until the night we beat Aston Villa to win the title. We were going to win it anyway, but to finish the job in April, on our own ground, was immensely comforting. I would go out with a bang. I continued to make my team talks and prepare for games properly. The professionalism of Manchester United remained intact.
The only disappointment, of course, was losing our Champions League round of 16 tie to Real Madrid, in a game that featured a ludicrous sending-off for Nani by Cüneyt Çakir, the Turkish referee, for an innocuous challenge. In Spain in the first leg we had been terrific, weathering a 20-minute storm at the start of the match. We could have won by six. I held no fear of facing José Mourinho's team again at home. Our preparation was perfect. We devised a good plan for the game, our energy was terrific and we forced three or four great saves from their goalkeeper. David de Gea barely made a stop.
Nani was sent off in the 56th minute for leaping to meet the ball and making slight contact with Álvaro Arbeloa, and for ten minutes we were up against it. We were in shock. On came Modrić for Real to equalise Sergio Ramos's own goal and then Ronaldo finished us in the 69th minute. But we might have scored five in the last ten minutes. It was an absolute disaster.
I was particularly upset that night and gave the post-match press conference a miss. If we had beaten Real Madrid, there would have been every reason to imagine we could win the competition. I left Wayne out of that second leg because we needed someone to get on top of Alonso and play off him. The Ji-Sung Park of earlier years would have been perfect for that job. Andrea Pirlo's passing rate for Milan had been 75 per cent. When we played them with Ji-Sung Park in the hounding role we reduced Pirlo's strike rate to 25 per cent. There was no better player in our squad to keep on top of Alonso than Danny Welbeck. Yes, we sacrificed Wayne's possible goal-scoring, but we knew we had to choke Alonso and exploit that gain.
Ronaldo was wonderful in those two games. In the Madrid leg he made his way into our dressing room to sit with our players. You could tell he missed them. After the Old Trafford game, as I was watching the video of the sending-off, he came in to sympathise. The Real players knew the sending-off had been absurd. Mesut Özil confessed to one of our players that José's team felt they had got out of jail. Cristiano declined to celebrate his goal, which is just as well, because I would have strangled him. There were no issues with him at all. He's a very nice boy.
My final thought on Man City losing the title to us was that they couldn't call on enough players who understood the significance of what they had achieved by winning the League for the first time for 44 years. Evidently it was enough for some of them to have beaten Manchester United in a title race. They settled down into a sense of relief. Retaining a title is the next hard step and City were not in the right state of mind to defend what they had won on the most dramatic closing day in Premier League history.
When I won the League for the first time in 1993, I didn't want my team to slacken off. The thought appalled me. I was determined to keep advancing, to strengthen our hold on power. I told that 1993 side: 'Some people, when they have a holiday, just want to go to Saltcoats, twenty-five miles along the coast from Glasgow. Some people don't even want to do that. They're happy to stay at home or watch the birds and the ducks float by in the park. And some want to go to the moon.
'It's about people's ambitions.'
مشارکت کنندگان در این صفحه
تا کنون فردی در بازسازی این صفحه مشارکت نداشته است.
🖊 شما نیز می‌توانید برای مشارکت در ترجمه‌ی این صفحه یا اصلاح متن انگلیسی، به این لینک مراجعه بفرمایید.