سرفصل های مهم
رقابت با ونگر
توضیح مختصر
زمان مطالعه

0 دقیقه

سطح

خیلی سخت
دانلود اپلیکیشن «زیبوک»
این فصل را می‌توانید به بهترین شکل و با امکانات عالی در اپلیکیشن «زیبوک» بخوانید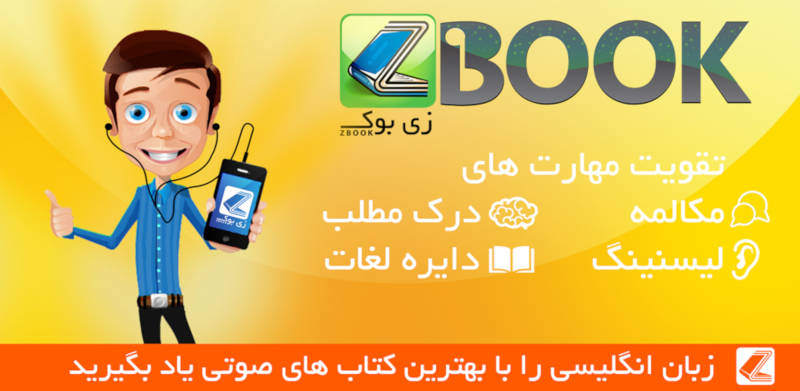 متن انگلیسی فصل
THIRTEEN - COMPETING WITH WENGER
YOU'RE not the same on the battlefield as you are in church. Away from the game, Arsène Wenger is a cool customer. He's good company and has a broad spread of conversational topics. We can talk about wine and other things in life. In UEFA gatherings he made it his business to help other managers. He is a conscientious member of our trade. But when it comes to his team – to match-day – he is a completely different animal.
I've always felt I could understand Arsène. I could identify with the sharp change in him when that whistle blew. There was a bit of that in me too. If we shared one characteristic it was an absolute hatred of losing. When I lost to Raith Rovers early in my career at St Mirren (they were booting lumps out of us), I refused to shake hands with Bertie Paton, the Raith Rovers manager, who was my great mate and accomplice on the pitch at Dunfermline. Well, Bertie ran after me to remonstrate. Oh, aye. Sometimes you need a wee lesson that you're wrong, and I was wrong that day. It was a small reminder that life is bigger than the game. When you behave that way, it's petty and lacks dignity.
By the end, Arsène and I were on very friendly terms. We had survived together and respected each other's efforts to play good football. But we had conflicts down the years. The opening shot was him complaining about me complaining about the fixture list. A complaint about a complaint. So I fired back with a crafted put-down: 'He's just arrived from Japan, what does he know about it?' Which was true.
For the next two years, it was Arsène complaining about congestion in our fixture list. A foreign coach who comes in and thinks he can play 55 games a season in our League without adjusting is kidding himself. It's a gruelling, energy-sapping League. That's why, in the modern game, you have to change the team to spread the load. Arsène learned to adapt to that culture. He overcame the early shock of playing Saturday, Wednesday, Saturday.
The first time his Arsenal side played us at Old Trafford, he came into my office. Our relationship was fine at first. The problems started when he lost a game with one of his good Arsenal sides. He found it hard to accept fault in his team and looked to blame the opponent. He would often do it by concentrating on physical challenges. It was hard for him to accept that opponents might adopt a robust approach against his men. His interpretation of physical challenges extended sometimes to the very act of tackling. He would fix in his mind the idea that no one should actually be tackling his boys.
I watched his best Arsenal teams, though, and was thrilled. I always liked watching Arsène's sides. Playing against them presented special challenges that I burned many hours thinking about. I always felt I had to examine everything Arsenal did because they presented so many threats across the park. Chelsea presented a different set of problems. There we would be facing experienced players, who knew every trick in the book. Arsenal, on the other hand, played the right way.
They had one of the worst disciplinary records in football in Arsène's early years, but you could never say they were dirty players or a dirty team. Steve Bould and Tony Adams would kick the life out of you – everyone knew that. They would come through the back of you all the time. But in essence, his teams were never filthy. Volatile and macho would be a more accurate term. They were a combative bunch. Bould and Adams, I've mentioned. Then they bought Patrick Vieira, a big competitor who could mix it, get about people. And Nigel Winterburn was a bit of a nark; always chipping away. Ian Wright, their leading striker in those early days, also had a nasty streak.
In 2010, Arsène delivered a surprising criticism of Paul Scholes, telling reporters he had a 'dark side'. There was no reason for him to pronounce on one of my players. We were not due to play Arsenal that week, and there had been no friction between us. At that time Paul Scholes had won ten Premier League titles and a European Cup, and there was Arsène discussing his 'dark side'. Baffling.
Players surprise you. They can surprise you in the level of performance they rise to and the levels to which they sink. Arsène struggled to accept that as a contributing factor in a defeat. Football brings out the best and the worst in people because the emotional stakes are so high. In a high-stakes game, a player can lose his nerve for a minute and he can lose his temper too. And you're left regretting it. Arsenal had a lot of those moments, but Arsène struggled to believe that internal failings and weaknesses can sometimes cause you to lose. The explanation is sometimes within.
I'm not saying managers see everything, but we see most things, so Arsène's stock defence after a game of, 'I didn't see it' was not one I used. My preferred line was: 'I'll need to look at it again.' It was the same basic message, but this one bought you time. By the next day, or soon after, it's likely to be old news. Something else will have happened in the great churn of events to move the attention away from you.
I was sent off eight times in my career – and the last one was the most stupid, because I was the manager. An opponent had been kicking lumps out of one of our players and I said to my right-hand man Davie Provan, 'I'm going to go on and do that guy.' Davie said, 'Don't be so stupid, sit still.' 'If he takes our boy Torrance on again, I'm on.' And, of course, he did. 'That's it,' I said, 'I'm on.'
Two minutes later I was back off again.
In the dressing room I said: 'If. I. Ever. Hear. A. Word. Of this getting out, you're all dead.' I thought the referee's back was turned when I whacked him. He was 6 feet 3 inches, an army player.
My first clash with an Arsenal manager was with George Graham. I watched the denouement to the 1989 title race upstairs in my bedroom and told Cathy, 'No calls, don't put anyone through.' When Michael Thomas scored the goal against Liverpool that won Arsenal the title, I went berserk. Two years later, Arsenal won it again, beating us 3–1 in the year we won the European Cup Winners' Cup. I stayed with George after our Highbury game one year. He has this fantastic collection of malt whiskies. 'Do you want one? he asked. 'I don't drink whisky,' I said. So George opened a bottle of wine.
'Which of those malts do you open for guests?' I wondered.
'None of them. Nobody gets a malt,' he said. 'I've got blended Bell's here.'
'Typical Scot,' I said.
George laughed. 'This is my pension.'
Our first meeting at Old Trafford was a war. Afterwards, George was persuaded by a mutual friend to come up to my office. My word, it was hard playing against his Arsenal teams at that time. When Arsène took over after Bruce Rioch's brief spell, I didn't know much about him.
One day I asked Eric Cantona: 'What is Wenger like?' Eric said: 'I think he's overdefensive.' 'Oh, that's all right,' I thought. And the way he started at Arsenal was with five at the back. But when you see his teams now, you can't argue for a second that his teams are defensive. Eric's critique still makes me smile.
At the end of the 1990s, and for the first part of the new millennium, Arsenal were our challengers. There was no one else on the horizon. Liverpool and Newcastle had brief spells of prominence. Blackburn had their title-winning year. But if you look at our history prior to José Mourinho's arrival at Chelsea, there was no consistent threat to our dominance outside of Arsenal. Chelsea were a good Cup team, but they could never quite scale the peak of the Premier League.
When Blackburn came with an assault we knew it was unlikely to last because there was no history to sustain an achievement of that magnitude. Their League title win was great for football and for Jack Walker, the benefactor who brought such fine players to the club, Alan Shearer especially. That was a tremendous time for Blackburn. Experience tells you, though, only to worry about the challengers who have a tradition of bidding for the big prizes. When Arsenal and United were locked together for so long, you knew the Gunners were sustained by history and a strong identity.
At their ground, in my penultimate year as United manager, I had lunch in the boardroom and said to myself: 'This is class. Real class.' At Highbury I would study the bust of Herbert Chapman and feel that any suspicion of nostalgia was outweighed by the sense of solidity and purpose those marble halls conveyed. Achievement was always there, from Herbert Chapman and the 1930s, all the way through.
Their dressing rooms are marvellous. The advantages of building a new stadium from scratch are enormous. You have a blank sheet. Every detail you see in the Arsenal home dressing room reflects Arsène's specifications. He has covered every requirement for a football team. In the centre of the room is a marble-topped table where they put all the food. After a game, everyone tucks in. Another expression of class. The staff have their own quarters.
So I never ceased to be concerned at the high quality Arsenal could bring to our tussles. History helped us, but it helped them too, and they had the right manager. Arsène was the right one because you always felt that, having been given the chance to manage in England, he put his tent down and was never going to move it. All the while, there was speculation that he might leave one day to join Real Madrid. I never thought Arsène would leave Arsenal. Ever. I'd say to myself: 'We're going to have to put up with it. He's going to be here forever. I'd better get used to it.' At times it was very edgy. Although Arsène would never come in for a drink after games, Pat Rice, his assistant, would always cross the threshold for a glass, until the pizza fight at Old Trafford.
My recollection of that fabled incident is that when Ruud van Nistelrooy came into the dressing room, he complained that Wenger had been giving him stick as he left the pitch. Right away I rushed out to say to Arsène: 'You leave my players alone.' He was incensed at losing the game. That was the reason for his combative behaviour.
'You should attend to your own players,' I told him. He was livid. His fists were clenched. I was in control, I knew it. Arsène had a thing about Van Nistelrooy. I remember him saying he'd had a chance to sign Ruud but had decided he was not good enough to play for Arsenal. I agreed with him in the sense that Van Nistelrooy may not have been a great footballer. But he was a great goal-scorer.
Anyway, the next thing I knew I had pizza all over me.
We put food into the away dressing room after every game. Pizza, chicken. Most clubs do it. Arsenal's food was the best.
They say it was Cesc Fàbregas who threw the pizza at me but, to this day, I have no idea who the culprit was.
The corridor outside the dressing room turned into a rabble. Arsenal had been defending a 49-game unbeaten record and had been hoping to make it 50 on our turf. It seemed to me that losing the game scrambled Arsène's brain.
That day created a division between us, without doubt, and that rift extended to Pat Rice, who stopped coming in for a drink after games. The wound was not fully healed until the Champions League semi-final in 2009, when Arsène invited us into his room after the game and congratulated us. When we played them at Old Trafford a few weeks later, Arsène came in with Pat, just for a few minutes.
In football you do see incidents that reflect normal conflicts in life. In our home lives, sometimes. You know when your wife turns that machine off and won't talk to you. 'Christ, what have I done?' you think.
'Have you had a good day?' you ask. 'Yeah,' she mumbles. Then the anger passes and normality returns. Football is like that. I would have hated the silence between Arsène and me to go on so long that it became poisonous.
At my end of it, I had a formula for defeat. After saying my bit in the dressing room, always, before going through that door to face the press, to face the television, to speak to the other manager, I said to myself, 'Forget it. The game's gone.' I always did that.
Whenever people came to my room at the ground after a game, I always made sure there was a good atmosphere. There was no gloom, no frostiness. No blaming the referee.
When Aston Villa beat us at Old Trafford in the 2009–10 season, it was the first time they had beaten us on our turf in decades. Martin O'Neill, whose conversation I always enjoy, practically moved into my office with his wife and daughter. It felt like an hour and a half. It was a really good night. John Robertson, Martin's assistant, and a few of my friends joined us and it turned into a real get-together. I ended up needing a driver to take me home.
When we lost in the FA Cup third round to Leeds United, the Leeds physio, Alan Sutton, couldn't stop laughing and smiling in my office. As he left I said, 'You're still bloody laughing!'
'I can't help it,' he said. It was the first time in my Old Trafford career that Leeds had beaten us on our soil and he was just incapable of not grinning. His pleasure was infectious. You have to say to yourself, I'm a human being, I must keep my dignity.
I was hospitable in that way to all the managers who joined me after the game.
I saw a change in Arsène in the last few years. When the Invincibles were forming, we were in transition. Around 2002, we were rebuilding the side. The Arsenal side of 2001–02 won the title at our ground, of course, and were accorded a standing ovation by our supporters. An attribute of Manchester United fans is that they will always acknowledge class. There were times when I would think, bitterly, 'Go on, go and applaud them, why don't you? Meanwhile, I'll go into the dressing room and pick our players up.' But that is how they are. I remember their standing ovation for the Brazilian Ronaldo after his Champions League hat-trick against us. As he left the pitch, Ronaldo seemed bemused, like his manager. 'Strange club, this,' they must have thought. Gary Lineker's last game in England for Spurs was also warmly received. But there is a lot to be said for it. It brings football to its zenith. If you see class, excitement, entertainment, there is an obligation to acknowledge it.
Those people have seen all the best United teams, so they know what a good side is. They have the necessary reference points. They know what a top player is as well. On top of that, you have to acknowledge when you are beaten. There is nothing to be done. Sulking is futile. The Old Trafford game in 2002 was a non-event for me, in one sense, even if we were chasing second place. It was already obvious that Arsène's team were going to win the League. There was a sense of destiny.
In those moments of defeat and acceptance, there would be a dawning, for me, of where we needed to go. My feeling was always: 'I don't like this, but we'll have to meet the challenge. We'll have to step up a mark.' It wouldn't have been me, or the club, to submit to apocalyptic thoughts about that being the end, the finish of all our work. We could never allow that.
Every time those moments poked us in the eye, we accepted the invitation to regroup and advance again. Those were motivating passages. They forced me on. I'll go further: I can't be sure that without those provocations I would have enjoyed the job so much.
In later years we learned more about Arsenal's thinking. Arsène had a template of how he sees his players and the way they play. We didn't need to win the ball against Arsenal, we needed to intercept it. You need good players who can intercept. We worked out that when the ball was played into Fàbregas with his back to goal, he would turn it round the corner and meet the return pass. He would twist the pass round the corner then run to get it back on the other side of the defender. So we would say to our players: 'Stay with the runner, then intercept the pass.' Then we counter-attacked quickly.
They were more dangerous at Old Trafford than their own ground. Away from home, they didn't feel obliged to throw everything at us. They were more conservative.
Barcelona were far more organised than Arsenal. When they lost the ball they would hound it. Every one of their players would be after it to win it back. Arsenal didn't have quite that dedication to the task of regaining possession. Then again, sometimes Barcelona would imitate Arsenal in over-elaborating, because they enjoyed it so much. Against Real Madrid at the Bernabéu in 2009, Messi was playing one-twos in the Real Madrid penalty box: not just one but two or three, while the Madrid defenders were all over the place. They won 6–2, but for a time I thought they would throw the game away.
We all have to put our hands up to having players who were over-physical at times, but Arsène could never do that, which was a weakness. It's not a crime to admit guilt when a player is sent off. You should feel bad, because he's let his team down. I had some issues with Paul Scholes. I even fined him for the silly things. I don't get upset when a player is booked when he was on for the tackle, but if he is sent off for a stupid challenge – and Scholesy was guilty of that – he would be fined. But if you expect a player to go through a season without infringing the laws of the game, you're asking for miracles.
Arsène's softer centre in my later years reflected the players he brought to the club. Samir Nasri becomes available, so Arsène takes him. Rosický becomes available, so he takes him, because he's his type of player. Arshavin becomes available, so in he comes. When you acquire a lot of those players, they are almost clones. The team Arsène inherited gave him a start in English football.
We stayed on these parallel tracks right to the end. And of course we were united by a desire to find and develop young players in our own image.
Then again, Aaron Ramsey said before we played Arsenal one time that he had chosen Arsène's team over mine because Arsenal produce more players than Man Utd.
I thought: 'What world is he in?' I think a young boy can get manipulated into saying things. It was his own decision to reject United, and I have no problem with that. I thought he made the wrong choice, I must say, though he would have faced more competition at our place to make the first team. Arsenal had not produced many of their own players. They had developed players, which is not the same thing. They bought them from clubs in France and all over the place. The only truly homegrown player I could think of was Jack Wilshere.
Giggs, Neville, Scholes, Fletcher, O'Shea, Brown, Welbeck: all produced at Man Utd.
There I go again. I could never be anything other than competitive with Arsène, my rival for 17 years.
مشارکت کنندگان در این صفحه
تا کنون فردی در بازسازی این صفحه مشارکت نداشته است.
🖊 شما نیز می‌توانید برای مشارکت در ترجمه‌ی این صفحه یا اصلاح متن انگلیسی، به این لینک مراجعه بفرمایید.