سرفصل های مهم
فن نیستلروی
توضیح مختصر
زمان مطالعه

0 دقیقه

سطح

خیلی سخت
دانلود اپلیکیشن «زیبوک»
این فصل را می‌توانید به بهترین شکل و با امکانات عالی در اپلیکیشن «زیبوک» بخوانید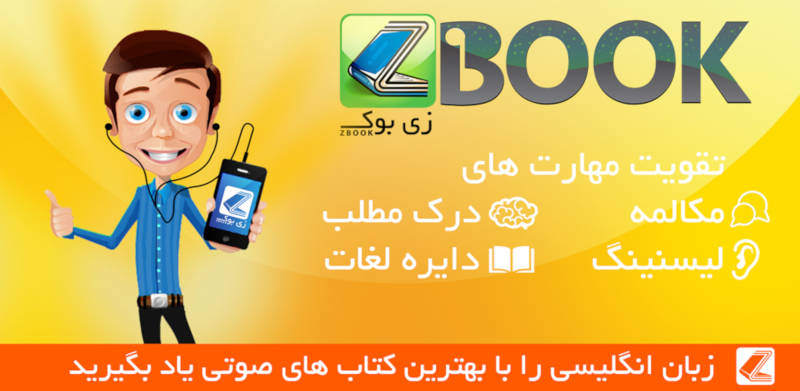 متن انگلیسی فصل
ELEVEN - VAN NISTELROOY
I WAS at home on a snowy January night in 2010 when my phone beeped with a text message. 'I don't know whether you remember me,' it started, 'but I need to call you.' Ruud van Nistelrooy. Christ, what was this? I said to Cathy, 'He left four years ago.' Cathy's reply: 'What's he wanting? Maybe he'd like to come back to United.' 'No, don't be silly,' I told her.
I had no idea what it might be. But I texted him back: OK. So he rang. First, the small talk. Had some injuries, fit now, not getting a game, blah blah. Then he came out with it. 'I want to apologise for my behaviour in my last year at United.'
I like people who can apologise. I've always admired that. In the modern culture of self-absorption, people forget there is such a word as sorry. Footballers are cocooned by the manager and the club, the media, agents, or pals who just tell then how flipping good they are. It's refreshing to find one who can pick up a phone much later and say, 'I was wrong, and I'm sorry.' Ruud offered no explanation. Perhaps I should have taken that chance to say, 'Why did it go that way?'
Mulling over Ruud's call to me, that winter night, I knew that two or three Premier League clubs were looking at him, but couldn't see that being a reason for him wanting to speak to me. There would have been no need for him to repair his relationship with Manchester United in order for him to play for another club in England. Perhaps it was a guilt complex. It might have been playing on his mind for ages. Ruud was doubtless a more mature person by that stage.
The first sign of trouble in our relationship had been that Ruud had started to mouth off all the time to Carlos Queiroz about Ronaldo. There were a few stand-up confrontations, but nothing unmanageable. Then Ruud switched his fire to Gary Neville. Gary was ready for that and won the battle. David Bellion was another who seemed to arouse anger in Ruud. There were quite a few altercations all the way through his final season with us, but it was mainly Van Nistelrooy on Ronaldo.
At the end of the previous season, 2004–05, we had reached the final of the FA Cup, against Arsenal. Van Nistelrooy had a horrible game. The previous Wednesday his agent, Rodger Linse, had sought out David Gill and asked for a move. 'Ruud wants to leave.'
David pointed out that we had a Cup final on the Saturday, and that perhaps this wasn't the best moment for our main centre-forward to ask to leave. David asked why he wanted to go. Rodger Linse's reply was that Van Nistelrooy thought the team had stagnated and didn't believe we could win the Champions League. His view was that we couldn't win the European Cup with young players – the likes of Rooney and Ronaldo.
After the Cup final, David called Rodger and asked him to get Ruud in for a meeting with me. Our position was strong because Real Madrid were not going to pay £35 million for him. That was obvious. And it was the reason, I believe, why Ruud was asking to leave. Had Real Madrid been willing to come up with £35 million, there would have been no need for him to push for a move. He was hoping to bargain with the club to find a fee United would find acceptable. Silly idea.
So we had our meeting. His stance was that he wasn't prepared to wait for Ronaldo and Rooney to mature. 'But they're great players,' I told him. 'You should be leading these young players. Helping them.' Ruud still said he didn't want to wait.
'Look, we're going to sign players in the summer to bring us back to our usual level,' I said. 'We don't like losing finals, we don't like losing the League. When you build teams you have to be patient. Not just me, but the players, too. This is going to be a good team.' He accepted my argument and we shook hands.
In that season we had signed Vidić and Evra in the January transfer window. Indirectly, those two acquisitions were to ignite the biggest flashpoint in all the time Ruud was with us. In the Carling Cup I had been playing Louis Saha all the way through. When we reached the final I said to Ruud, 'Look, it's not fair if I don't play Saha. I know you like to play in finals. Hopefully I can get you a bit of the game.' I did say that, no doubt about it.
We were on cruise control against Wigan and I saw an ideal opportunity to give Evra and Vidić a taste of the game. They were my final substitutions. I turned to Ruud and said: 'I'm going to give these two lads a part of the game.' They were going to get a touch, a smell of winning something with Manchester United. 'You —,' said Van Nistelrooy. I'll always remember that. Could not believe it. Carlos Queiroz turned on him. It became fractious in the dug-out. The other players were telling him: 'Behave yourself.' But that was the end of him. I knew we would never get him back. He'd burned his boats. After that incident, his behaviour became worse and worse.
In the final week of that campaign we needed to win the last game of the season, against Charlton. With Saha's injuries we were walking on eggshells with him. However, I didn't feel I could select Ruud.
Carlos went to Ruud's room and said, 'We're not taking you, go home. The way you've behaved all week – we're not having it.'
Ronaldo had recently lost his father. During that week, Ruud had taken a kick at Ronaldo on the training ground and said: 'What are you going to do? Complain to your daddy?' He meant Carlos, not Cristiano's dad. He probably wasn't thinking. So then Ronaldo was upset, and wanting to have a go at Van Nistelrooy, and Carlos was upset by the insult. Carlos had looked after Ronaldo, as you would expect. He's a coach with Portuguese origins, from the same country. Here was a young man with a dying father. If he couldn't ask for help from Carlos, who could he seek it from?
The whole episode was very sad. Why Ruud changed, I don't know. I can't say for sure whether it was his way of getting himself out of Old Trafford. It didn't do him any favours or bring him any credit in the sense of respect from the other players.
It was a pity because his numbers were sensational. He was one of our club's greatest goal-scorers. Problems first surfaced after his second season, when he was up for a new contract, in accordance with his original deal. He asked for a clause that would allow him to leave for Real Madrid, specifically, in the event of Real offering a specified sum. A buy-out clause. I pondered this one for a long time. My feeling was that, without that concession, Van Nistelrooy would not have signed his name. Conversely, to concede that ground would give him a controlling hand. We ran the risk of losing him the following season.
So the figure we inserted was £35 million, which, we thought, would deter all-comers, even Real Madrid. They agreed it. To David, I said, 'If they come back next year and pay thirty-five million, at least we'll know we have doubled our money on him. If they don't come, we'll get the two years in his contract out of him, and he will be twenty-nine by that point. We've had him four years. We'll be able to move him on.' Fine, but the moment Ruud signed that contract he changed. In his last season he became a really difficult boy. I don't think he was popular by the end. The alteration in him was dramatic.
My brother Martin had seen him play for Heerenveen and said: 'I really like this lad, he does look the part.' With that glowing review I needed to get cracking. We went back to see him again but received word he had already signed for PSV a month previously. That confused me. But it seemed a done deal. We kept an eye on him regardless and made our move in 2000.
On a short holiday in Spain, during an international break, I received bad news: a message from our doctor to say Ruud had failed the medical. We were sure we had spotted cruciate ligament damage. PSV disagreed, insisting that all their tests had shown only minor ligament disruption of the kind that would not prevent him passing the examination. Mike Stone, however, would not sign it off. So we sent him back to PSV, who sent him back into training and filmed it, for our benefit. In the practice session Ruud's knee completely went. The footage found its way onto TV, where you could see him screaming. What should we do?
'These days, if you have the right people looking after you, you can be back from this kind of injury in a few months,' I told Martin Edwards.
Van Nistelrooy followed the trusted route to Dr Richard Steadman in Colorado and was out for almost a year. He returned towards the tail end of that season and we signed him in 2001, after I had been to watch him against Ajax. His mobility was not impaired and his pace had not diminished. He wasn't the quickest striker; he was a galloper who had a quick brain in the penalty box.
I'd also been to see him at his home while he was convalescing and had told him we would still be taking him to Old Trafford, irrespective of his injury. That was an important message for him, because I don't think he was the most confident lad at that point in his career. He was a country boy.
He was a typical old-fashioned Italian-type centre-forward. Forget all that running out to the wings and tackling. Back in the early 1960s, Juventus had a centre-forward called Pietro Anastasi, who would contribute little in games before winning them with sudden goal-scoring bursts.
That was the kind of centre-forward who dominated the game in that era. You left them to do their work in the penalty box. Van Nistelrooy was from that template. Opportunities had to be created for him. But he was a flawless finisher who scored some true poacher's goals.
In fact, he was one of the most selfish finishers I ever saw. His personal goal tally was his guiding obsession. That single-mindedness gave him the edge of a great assassin. He had no interest in build-up play or how many yards he had run in a game, how many sprints he had made. The only aspect he was ever interested in was: how many goals did Ruud van Nistelrooy score. He was superb at the 'early hit'. He would dart to the side of the defender and deliver that quick, lethal strike.
If you put my great goal-scorers together (Andy Cole, Eric Cantona, Van Nistelrooy, Rooney), Ruud was the most prolific. But the best natural finisher was Solskjaer. Van Nistelrooy scored some magnificent goals, but many were scabby, six-yard box goals. Andy Cole scored some fine goals, too, but plenty were close in, scrambled, off the leg, just-get-it-in goals. Solskjaer's finishing, though, could be majestic. His thought processes underpinned his skills. He had that analytical mind. As soon as he arrived in a shooting position, he had it all sized up. He had mental pictures everywhere. Yet he didn't play all the time because he wasn't the most aggressive of strikers. He developed more of that later, but was a slender young man without the physique, in his early days, to clear a path.
In games, sitting on the bench, and in training sessions, he would make notes, always. So by the time he came on he had analysed who the opponents were, what positions they were assuming. He had those images all worked out. The game was laid out for him like a diagram and he knew where to go and when.
Ole was a sweet-natured boy who was never looking to be confrontational with me. There was no risk to my office door from Ole wanting to smash it down to demand a place in the first XI. We knew he was content with his role, and that helped us, because if we had a difficult decision to make about the other three strikers, which one to leave out, the fourth was content to play a supporting part. So we just had the three grumpy forwards to deal with. Yorke, Cole and Sheringham.
At first I believed Ruud's range of attributes was wider than it turned out to be. I expected to see from him more of the donkey-work that Manchester United players have to do. There were times when he did his share, and would apply himself to it, but he was not inclined to be that kind of industrious player. He wasn't endowed with great stamina. His test results were never startling. Yet you knew he could always put the ball in the net if you fed it into his path.
In the preceding years we had lost Cantona, Teddy Sheringham had gone, Ole was having his knee problems, Yorkie had lost a bit of focus and Andy was still fit, fresh. You could always rely on Andy, but I knew when I took Van Nistelrooy on, I was bound to have problems with Cole, because he thought he was the best centre-forward in the world. I say this affectionately, because it was a useful self-image to have, but he was miffed when I started pairing him with Ruud.
Displeasure had been apparent too in Andy's relationship with Cantona. The only colleague he really related to was Yorkie. Their season in 1998–99 was made in heaven. Their partnership, their friendship, was phenomenal. They hadn't known one another when Yorkie came to the club, but they just gelled. In training they would work on runs together, little dummies, one-twos. They synchronised beautifully. I think they scored 53 goals between them.
Pairing up with Van Nistelrooy wasn't going to work for Andy, so I sold him to Blackburn Rovers. He was in his early thirties by that point and we felt we'd had some fine years out of him. We signed him in 1995, got seven years out of him and received £6.5 million from Blackburn. His cost from Newcastle had been £7 million, plus Keith Gillespie, who was worth no more than £1 million. So we almost recovered our money after seven years of productivity. Not bad.
Another striker who ran up against the problem of Ruud's singularity was Forlán, a grand player. Ruud wanted to be the No. 1 finisher. That was his nature. Diego Forlán didn't register on his radar at all, so when you put the two of them out there together there was zero chemistry. Diego was better with a partner. But he scored some priceless goals. Two at Anfield, a goal with the last kick of the game against Chelsea. He was a good player and a terrific pro.
The other complication I had with him was that his sister was an invalid, in Majorca, and it fell to him to look after her. But he was great about the place, always smiling. Spoke five languages. A breath of fresh air, as a person. We let him go for £2 million, which I thought was too cheap. With his wages, no club was willing to bid any higher. The next thing we knew he was moving on for £15 million. He floated over the ground. He was small but had a good upper body. Tough. He was such a good tennis player that he might have become a pro and had to choose between that and football. I knew that, when he joined. During our pre-season tennis tournament, I tried to get a bet on him. I said to Gary Neville, who ran the book: 'What price is Diego?' 'Why? Why?' said Gary, alarmed. 'Does he play?'
'How would I know?' I said. 'Why don't you ask him?'
But Gary was already on to me. There would be no betting on Diego. He slaughtered them all. Cut them to ribbons.
'You think we're stupid, don't you?' Neville said.
I said, 'Well, it was worth a try. I was hoping you'd say ten-to-one!'
مشارکت کنندگان در این صفحه
تا کنون فردی در بازسازی این صفحه مشارکت نداشته است.
🖊 شما نیز می‌توانید برای مشارکت در ترجمه‌ی این صفحه یا اصلاح متن انگلیسی، به این لینک مراجعه بفرمایید.