سرفصل های مهم
روان شناسی
توضیح مختصر
زمان مطالعه

0 دقیقه

سطح

خیلی سخت
دانلود اپلیکیشن «زیبوک»
این فصل را می‌توانید به بهترین شکل و با امکانات عالی در اپلیکیشن «زیبوک» بخوانید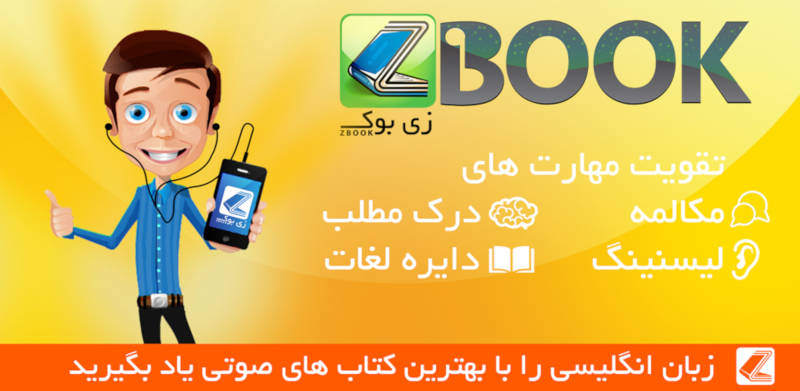 متن انگلیسی فصل
EIGHTEEN - PSYCHOLOGY
FIRST of all, you must tell them the truth. There is nothing wrong with presenting the hard facts to a player who has lost his form. And what I would say to anyone whose confidence was wavering is that we were Manchester United and we simply could not allow ourselves to drop to the level of other teams.
Faced with the need to confront a player who had performed below our expectation, I might have said: 'That was rubbish, that.' But then I would follow it up with, 'For a player of your ability.' That was for picking them back up from the initial blow. Criticise but balance it out with encouragement. 'Why are you doing that? You're better than that.' Endless praise sounds false. They see through it. A central component of the manager–player relationship is that you have to make them take responsibility for their own actions, their own mistakes, their performance level, and finally the result. We were all in the results industry. Sometimes a scabby win would mean more to us than a 6–0 victory with a goal featuring 25 passes. The bottom line was always that Manchester United had to be victorious. That winning culture could be maintained only if I told a player what I thought about his performance in a climate of honesty. And yes, sometimes I would be forceful and aggressive. I would tell a player what the club demanded of them.
I tell young managers now: don't seek confrontation. Don't look for it, because you can bet your life it will come your way. If you seek a clash, the player is placed in a counter-attacking role, which gives him an advantage. When the former Aberdeen, United and Scotland captain Martin Buchan went to manage Burnley, he punched the captain on the first Saturday. 'That was a good start, Martin,' I told him.
He was a very principled guy, Martin Buchan. In his playing days, he moved to Oldham and was given a £40,000 signing-on fee, which was a lot of money back then. Struggling for form, he handed the £40,000 back to the board. He couldn't bring himself to keep money he felt he had not earned. Imagine that happening today.
In general, across my career, people always assumed I had elaborate Machiavellian strategies. In reality I didn't set out to master the dark arts. I did try the odd trick. Saying we always finished the campaign at a higher gallop and with heightened resolve could be classified as a mind game, and I was intrigued to see Carlo Ancelotti, the Chelsea manager, twig it, in the winter of 2009. To paraphrase, he said, 'Alex is saying United are stronger in the second half of the season, but we are, too.' I did it every year. 'Wait till the second half of the season,' I would say. And it always worked. It crept into the minds of our players and became a nagging fear for the opposition. Second half of the season, United would come like an invasion force, hellfire in their eyes. It became a self-fulfilling prophecy.
Tapping my watch was another psychological ploy. I didn't keep track of the time in games. I kept a loose eye on it but it was too hard to work out how long might be added for a stoppage to have an accurate sense of when the game should end. Here's the key: it was the effect it had on the other team, not ours, that counted. Seeing me tap my watch and gesticulate, the opposition would be spooked. They would immediately think another 10 minutes were going to be added. Everyone knew United had a knack of scoring late goals. Seeing me point to my timepiece, our opponents would feel they would have to defend against us through a spell of time that would feel, to them, like infinity.
They would feel besieged. They knew we never gave up and they knew we specialised in late drama. Clive Tyldesley said it, in his ITV commentary on the 1999 Champions League final, at the beginning of stoppage time: 'United always score', which was comparable to Kenneth Wolstenholme in the 1966 World Cup final. That's a mind game.
There is a psychological dimension also to handling individual players. With errant behaviour it helps to look for a moment through their eyes. You were young once, so put yourself in their position. You do something wrong, you're waiting to be punished. 'What's he going to say?' you think. Or, 'What's my dad going to say?' The aim is to make the biggest possible impact. What would have made the deepest imprint on me at that stage of life?
A manager's advantage is that he knows the player wants to play. Fundamentally, they all want to be out there on the park. So when you deprive them of that pleasure you're taking away their life. It becomes the ultimate tool. This is the greatest lever of power at your disposal.
With the incident with Frank McGarvey at St Mirren, I was consistent in telling him, 'You're never going to play again.' He believed that. For three weeks he believed it. He finished up begging me for another chance. In his mind was the idea that all the power was on my side. Freedom of contract wasn't a reality then.
People talked non-stop about my mind games. Every time I made a public utterance, a swarm of analysts would look for the hidden meaning, when 98 per cent of the time there was none. But psychological pressure has its place. Even superstitions, because everyone has one.
A woman said to me at Haydock races one day in 2010: 'I see you on the television and you're so serious, yet here you are laughing and enjoying yourself.'
I told her, 'Well, do you not want me to be serious at work? My job is about concentration. Everything that goes on in my brain has to be beneficial to the players. I cannot make mistakes. I don't take notes, I don't rely on video evidence, and I have to be right. It's a serious business and I don't want to be making mistakes.' I made plenty, of course. In a Champions League semi-final against Borussia Dortmund, I was convinced Peter Schmeichel had made an error. But at that time I wasn't wearing my spectacles at games. Peter said: 'It took a deflection.'
'Deflection, my arse,' I shouted. 'No deflection.'
When I saw the replay later, I could see the ball had made a violent change in direction. So I started wearing my glasses to games. I couldn't afford to make mistakes like that, to embarrass myself. If you ask a defender, 'Why did you try to play him offside?' and his reply is, 'I didn't try to play him offside,' you need to know you're correct in your assertion.
It makes no sense to offer players an easy chance to tell themselves, 'The manager's lost it.' If they lose faith in your knowledge, they lose faith in you. That grasp of the facts must be kept at a high level, for all time. You have to be accurate in what you say to the players. Trying to be right could be fun, too. It wasn't all a quest for the truth. A game we would play was trying to guess the opposition's starting XI. One night I made my usual confident prediction about who would play. When the team came under the door, for a Champions League game, René announced, 'Boss, they've made six changes.' I froze, then saw my opportunity. Indignation would get me out of this hole. 'See this?' I barked at the players. 'They're taking the piss out of us. They think they can come here with their reserve team!'
An early experience was playing Coventry in the FA Cup, at Old Trafford, after we had knocked Man City out in the third round. The week before, I had been to watch Coventry play Sheffield Wednesday. You wouldn't believe how bad Coventry were. Archie Knox and I drove home without a care. Guess what? Coventry were brilliant against us at Old Trafford. Teams who came to our ground often became a different species. Different tactics, different motivation; everything. From those early lessons, I learned always to prepare in home games for the opposition's best team, best tactics, best performance, and make sure they were not in the game.
The better teams would always come to Old Trafford looking to give us a fright. Arsenal, especially; Chelsea, to an extent, and often Liverpool. City, when the Sheikh Mansour era started, would also arrive with noticeably enhanced ambition. Clubs managed by ex-Manchester United players would also be bold. Steve Bruce's Sunderland, for example, were not shy on our turf.
My longevity rendered me immune in the end to the normal whispering and speculation that would envelop other managers after three defeats in a row. My success insulated me against the media calling for an execution. You saw that with other clubs but not with me. That gave me strength in the dressing room. Those benefits transferred themselves to the players. The manager would not be leaving so nor would the players. The coaches and the backroom staff would not be leaving because the manager was staying. Stability. Continuity. Rare, in the modern game. In a bad run we didn't panic. We didn't like it, but we didn't panic.
I like to think, also, that we were conscious of the spirit of the game. Johan Cruyff said to me one night back in the 1990s, 'You'll never win the European Cup.'
'Why?'
'You don't cheat and you don't buy referees,' he said.
I told him: 'Well if that's to be my epitaph, I'll take it.'
A certain toughness is required in professional football and I learned that early on. Take Dave Mackay – I played against him at 16 years old. At the time I was with Queen's Park and playing in the reserves. Dave was coming back from a broken toe and was turning out for the reserves at Hearts, who had a great team during those years.
I was inside-forward and he was right-half. I looked at him, with his big, bull-like chest, stretching. The first ball came to me and he was right through me. In a reserve game.
I thought: 'I'm not going to take this.'
The next time we came together I wired right into him.
Dave looked at me coldly and said, 'Do you want to last this game?'
'You booted me there,' I stammered.
'I tackled you,' said Dave. 'If I boot you, you'll know all about it.'
I was terrified of him after that. And I wasn't afraid of anyone. He had this incredible aura about him. Fabulous player. I have the picture in my office of him grabbing Billy Bremner. I took a risk one day and asked him, cheekily, 'Did you actually win that fight?' I was there at Hampden Park when they picked the best Scottish team of all time and Dave's name was absent. Everyone was embarrassed.
I could criticise my team publicly, but I could never castigate an individual after the game to the media. The supporters were entitled to know when I was unhappy with a performance. But not an individual. It all went back to Jock Stein; I would question him all the time about everything. At Celtic he was always so humble. It almost became annoying. When I was quizzing him about Jimmy Johnstone or Bobby Murdoch, I'd expect him to take credit for his team selection or tactics, but Jock would just say, 'Oh, wee Jimmy was in such great form today.' He would never praise himself. I wanted him to announce, just once: 'Well, I decided to play 4–3–3 today and it worked.' But he was just too humble to do it.
Jock missed a Celtic trip to America after a car crash and Sean Fallon had sent three players home for misbehaving. 'No, I wouldn't have done that, and I told Sean so,' Jock told me when I pressed him to tell me how he would have dealt with it. 'When you do that you make a lot of enemies,' he said.
'But the supporters would understand,' I argued.
'Forget the supporters,' Jock said. 'Those players have mothers. Do you think any mother thinks their boy is bad? Their wives, their brothers, their father, their pals: you alienate them.' He added, 'Resolve the dispute in the office.'
Sometimes ice works as well as fire. When Nani was sent off in a game at Villa Park in 2010, I didn't say a word to him. I let him suffer. He kept looking at me for a crumb of comfort. I know he didn't try to do what he did. Asked about it on TV, I called it 'naive'. I said he wasn't a malicious player but that it was a two-footed tackle and he had to go. Straightforward. There was no lasting damage. I merely said he had made a mistake in a tackle, as we all have, because it's an emotional game.
People assumed I was always waging psychological war against Arsène Wenger, always trying to cause detonations in his brain. I don't think I set out to provoke him. But sometimes I did use mind games in the sense that I would plant small inferences, knowing that the press would see them as psychological forays.
I remember Brian Little, who was then managing Aston Villa, calling me about a remark I had made before we played them.
'What did you mean by that?' he asked.
'Nothing,' I said. I was baffled. 'I thought you were up to your mind games again,' Brian said. When he put the phone down, apparently, Brian couldn't stop thinking: 'What's he up to? What was he trying to say?'
Though it served me well to be unnerving rival teams, quite often I unsettled opponents without even meaning to, or realising that I had.
مشارکت کنندگان در این صفحه
تا کنون فردی در بازسازی این صفحه مشارکت نداشته است.
🖊 شما نیز می‌توانید برای مشارکت در ترجمه‌ی این صفحه یا اصلاح متن انگلیسی، به این لینک مراجعه بفرمایید.