سرفصل های مهم
کریستیانو رونالدو
توضیح مختصر
زمان مطالعه

0 دقیقه

سطح

خیلی سخت
دانلود اپلیکیشن «زیبوک»
این فصل را می‌توانید به بهترین شکل و با امکانات عالی در اپلیکیشن «زیبوک» بخوانید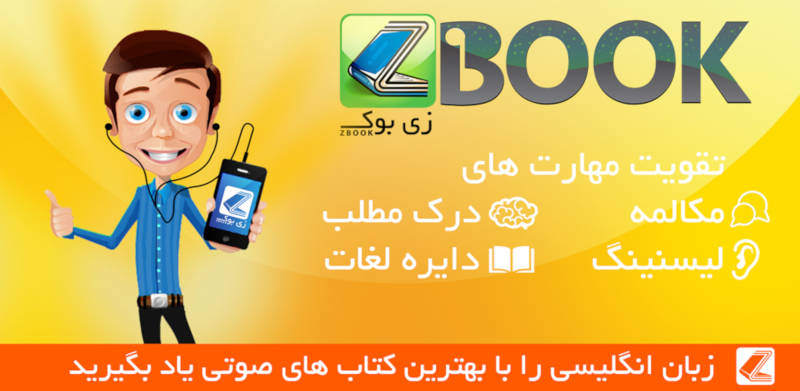 متن انگلیسی فصل
EIGHT - RONALDO
CRISTIANO Ronaldo was the most gifted player I managed. He surpassed all the other great ones I coached at United. And I had many. The only ones who could be placed near him would be a couple of the home-produced players, Paul Scholes and Ryan Giggs, because they contributed so prodigiously to Manchester United for two decades. That longevity, consistency and those behaviour patterns were quite exceptional.
We lost our wizard, Cristiano, to Real Madrid, in the end, but we looked back at his time with us with pride and gratitude. In six seasons with us, from 2003 to 2009, he scored 118 times in 292 games and won the Champions League, three Premier League titles, one FA Cup and two League Cups. He scored in the 2008 Champions League final, against Chelsea in Moscow, and kicked a ball for us for the final time 12 months later, in the final against Barcelona in Rome.
In between we watched a special talent bloom on our training pitches at Carrington and in our first XI, which passed through a lean spell in the middle years of the decade. We helped Ronaldo to be the player he was and he helped us recapture the excitement and self-expression of Manchester United teams.
Madrid paid £80 million in cash for him, and do you know why? It was a way for Florentino Pérez, their president, to say to the world, 'We are Real Madrid, we are the biggest of the lot.' It was a clever move by them and a declaration of their intent to chase the game's most famous players.
Ramón Calderón, Pérez's predecessor, had claimed the previous year that Cristiano would one day be a Real Madrid player. I knew full well that if they produced the £80 million, he would have to go. We could not block his fervent wish to return to Iberia and wear the famous white shirt of Di Stefano or Zidane. The reality of managing Ronaldo, as of other talents who came to Manchester United as teenagers, was that you could oversee the early years fairly comfortably, because they were not yet global idols, they were on the way up. At the point they became mega-stars, as Ronaldo did, you asked yourself a question that Carlos Queiroz and I discussed all the time: 'How long are we going to be able to keep Cristiano Ronaldo?' Carlos was as accurate as it was possible to be. He said: 'Alex, if you get five years out of him, you've struck gold. There's no precedent for a Portuguese player going to another country at seventeen years old and staying five years.' The fact that we had him for six was a bonus. In that period we won a European Cup and three League titles with him. I consider that a pretty good return.
When the possibility of him leaving edged towards being a probability, I reached a gentleman's agreement with him. I went to Carlos's house in Portugal to find the boy expressing an urge to go to Real Madrid, and told him: 'You can't go this year, not after the way Calderón has approached this issue.' I said, 'I know you want to go to Real Madrid. But I'd rather shoot you than sell you to that guy now. If you perform, don't mess us about, and someone comes and offers us a world record fee, then we will let you go.' I had already conveyed that message to his agent Jorge Mendes.
I did well to calm him down. I told him that the reason I was refusing to sell him that year was because of Calderón. I said, 'If I do that, all my honour's gone, everything's gone for me, and I don't care if you have to sit in the stands. I know it won't come to that, but I just have to tell you I will not let you leave this year.' I reported this conversation to David Gill, who passed it through to the Glazers. I'm sure it found its way back to Real Madrid as well. At that point we were petrified that the details of our agreement might creep out. We warned Cristiano to that effect. I don't believe he would have told Real Madrid. His agent Jorge Mendes is, I should say, the best agent I dealt with, without a doubt. He was responsible, looked after his players to an incredible extent and was very fair with clubs. My feeling was that he was anxious about Cristiano going to Spain for the obvious reason that Real might just swallow him up. Different agents, different people. I think he feared losing him.
What I always thought about Ronaldo was that, even if he was having a dire game, he would always create three chances. Every game. Look at all the matches. In the mountain of video evidence, you could not find one instance where he failed to create at least three chances. He possessed an unbelievable talent. I can place everything on that list: training performances, strength, courage, skill with either foot, heading ability.
In the early days, there is no doubt that he acted a bit. His earliest lessons were in a theatrical footballing culture. Injustice was never far from the judgments formed around him. But he changed. One aspect frequently ignored by his critics was the speed he moved at. You only need to tap a player going that fast and there is a tendency for him to go over. Human balance isn't refined enough to protect the runner from tipping over at an unnaturally fast speed. A wee prod into the side of the leg or an elbow into the body can disturb the equilibrium. The failure to appreciate that speed-to-balance factor was unfair.
In the early days, I accept, he showboated a lot, and Carlos worked hard on that part of his repertoire. He would say to Cristiano all the time, 'You're only a great player when people outside the club start recognising you as such. It's not enough to be a great player to us at Manchester United. When you start delivering the passes, delivering the crosses, at the right time, people won't be able to read you. That's when the great players emerge.' Opponents knew what to expect of him. They knew he was going to hold on to the ball. If you looked at his goal in the semi-final against Arsenal, you see the transition. We struck on the counter-attack, Ronaldo back-heeled it into Ji-Sung Park and we were up at the other end within nine seconds. It took nine seconds to put the ball in the back of the net.
That was the transformation from the wee show-off who was desperate to convince everyone how good he was. Yes, that's really what it was: the need that so many gifted players have to prove just how blessed they are. And nobody could kick him out of that. No matter how many tackles or fouls he absorbed, his whole being expressed defiance: 'You're not going to kick me out of this game. I'm Ronaldo.' He had that wonderful courage and confidence in his ability. He elevated himself, in my mind, and in those of the other United players, to a point where those around him were in awe of his talent.
The players were good with him in training. They helped him learn. At first when he was tackled at Carrington he would let out a terrible scream. 'Aaggh!' The players would give him pelters. He soon learned not to make that kind of racket. His intelligence helped. He was a very smart boy. Once he realised the players would not be a willing audience for his screaming and amateur dramatics in training, he stopped. Over time it erased itself from his game. In his last season he overreacted a couple of times to earn himself a foul, but no more than anyone else. He was granted a penalty kick against Bolton in 2008 that was never a penalty kick. Equally he hadn't tried to earn that advantage. It was just a bad mistake by the referee. The defender stretched to win the ball, intercepted it cleanly and Ronaldo went over. It was embarrassing, not from Ronaldo's point of view, but for Rob Styles, the match official.
Despite everyone saying they could have signed him (Real Madrid and Arsenal made that claim), we had an alliance with Sporting Lisbon, his first club in Portugal. We were sending coaches over there and they were dispatching them in the opposite direction. When Carlos joined us in 2002, he told me, 'There's a young boy at Sporting and we need to keep an eye on him.' 'Which one?' I asked. Because there were two or three.
'Ronaldo,' he said. We knew all about him. At that stage Cristiano had been playing centre-forward. Carlos said we would need to act because this boy was special, so we sent Jim Ryan to watch Sporting Lisbon train as part of our reciprocal deal. Jim returned and said, 'Wow, I've seen a player. I think he's a winger, but he's been playing centre-forward in the youth team. I wouldn't be waiting too long. At seventeen someone will gamble.' So we threw the boy wonder's name into a conversation with Sporting. The response was that they wanted to keep him for two more years. I suggested a deal that would keep him at Sporting for that length of time before we took him to England. At this point, though, we had not spoken to the agent or the player. It was purely a club-to-club discussion.
That summer Carlos left, to coach Real Madrid, and we went to America on tour. Peter Kenyon left, Juan Sebastián Verón left. Part of our arrangement was that we would play against Sporting Lisbon in their new stadium, which had been built for the 2004 European Championship.
So over we went. John O'Shea was right-back. People persist in saying Gary Neville was in that unenviable position. But it was John O'Shea. The first pass Ronaldo took prompted me to howl: 'For Christ's sake, John, get tight to him!'
John shrugged his shoulders. A look of pain and bewilderment was creeping across his face. The other players in the dug-out were saying: 'Bloody hell, boss, he's some player, him.'
I said: 'It's all right. I've got him sorted.' As if the deal had been done ten years ago. I told Albert, our kit man: 'Get up to that directors' box and get Kenyon down at half-time.' I told Peter, 'We're not leaving this ground until we've got that boy signed.'
'Is he that good?' Kenyon asked.
'John O'Shea's ended up with migraine!' I said. 'Get him signed.'
Kenyon spoke to the Lisbon people and asked their permission to speak to Cristiano. They warned us that Real Madrid had offered £8 million for him.
'Offer them nine, then,' I said.
Ronaldo was downstairs in a small room, with his agent, where we told him how much we would love to sign him for Manchester United. In front of Jorge Mendes I said, 'You won't play every week, I'm telling you that now, but you'll become a first-team player. There's no doubt in my mind about that. You're seventeen years of age, it'll take time for you to adjust. We'll look after you.' A private plane was hired for him, his mother, his sister, Jorge Mendes and his lawyer to come over the next day. We needed to get that deal done. Speed of action was paramount. I used to scout myself, on a Saturday morning in Glasgow, and I would always say to the men I employed in that capacity: 'It must be great when you can spot someone you know is going to be the business.' One night I was watching a movie, White Fang, the Jack London book about going down to Klondike in search of gold. That's what it must be like for a scout. You're standing watching a game on a Saturday morning and you see a George Best, a Ryan Giggs or a Bobby Charlton. That's what I felt that day in Lisbon. A revelation.
That was the biggest surge of excitement, of anticipation, I experienced in football management. The next best was from Paul Gascoigne, for a different reason. Newcastle had been fighting relegation and Gascoigne had been out injured. We were at St James' Park on the Easter Monday. I played Norman Whiteside and Remi Moses in the centre of the park. It was hardly a midfield of choirboys. You wouldn't dance round that duo. Well, Gascoigne nutmegged Moses right in front of where I was sitting in the dug-out, and then patted him on the head. I flew out of that dug-out, shouting, 'Get that so-and-so …' Whiteside and Moses tried to impress on Gascoigne that he had just made a serious error of judgment. A little re-education was in order. But Gascoigne just skipped all round them.
We tried our best to sign him that summer. But Newcastle sold him to Tottenham instead. When you have that experience, of seeing this talent right before your eyes, you know you're experiencing one of those moments you search for every hour in management. And that sense of discovery rushed me into trying to tie up a deal for Gascoigne that very day.
With Ronaldo, in contrast, Kenyon did manage to complete the deal. I sensed that Sporting might have been happy not to have sold him to a Spanish club. The deal was concluded quite swiftly, with add-ons that took it up to about £12 million, with the sole condition that, should we ever sell him, Sporting would have the option of taking him back. A couple of days before we sold him to Real Madrid, we had to tell Sporting that they could have him back, but it would cost them £80 million. Not surprisingly, no cheque was forthcoming.
As Cristiano started his new life in Cheshire, his mother and sister came with him. That was good. His mother was very protective, as you would expect, and was a good, straight-talking woman, with no airs or graces. She was highly maternal. I explained to Ronaldo that Lyn and Barry Moorhouse would look after them with things for the house, bank accounts and so on. We got them some dwellings, tucked away, near Alderley Edge, and they settled in quickly.
We had returned from America, after the Sporting Lisbon game, in a plane belonging to the Dallas Cowboys, who had rented it to us for the summer. Ferdinand, Giggs, Scholes and Neville enthused about Ronaldo all the way home: 'Get him signed, get him signed.'
So Ronaldo came into the training ground knowing that our players knew all about him and had a sense of how good he was. I think that helped.
His first appearance was against Bolton at home on 16 August 2003, where he started on the bench. The Bolton defenders ended up in knots. The right-back rattled him straight away in the centre of the park, took the ball off him, but Cristiano got straight back up and demanded another pass. Right away. 'He's got the balls, anyway,' I thought.
The next minute he was pulled down and won a penalty. Van Nistelrooy missed it. Then, of his own volition, Ronaldo moved out to the right-hand side and hit two superb crosses in. One was met by Scholes, who passed to Van Nistelrooy; his shot was parried by the keeper and Giggs tapped the ball in for the second goal. The crowd on that side of the ground responded as if a Messiah had materialised right before their eyes. The Old Trafford crowd build up heroes quickly. They see someone who gets their rears off seats and take to them right away. Ronaldo had the biggest impact on Manchester United fans of any player since Eric Cantona. He could never have matched the idolatry that came with Cantona, because Eric had all this defiant charisma, but his talent was instantly apparent.
The goal Ronaldo scored on the break in the Champions League semi-final at Arsenal in 2009 confirmed his majesty as a counter-attacker. The ball moved from Park to Rooney to Ronaldo with devastating speed. I always said to him: 'When you're going through on goal, lengthen your stride.' By lengthening your stride you slow yourself down and your timing is enhanced. When you're still sprinting, you have less coordination in your body, but when you slow your mechanics down you give the brain a better chance. He did that. You watch him.
In the spring before the 2004 FA Cup final in Cardiff, where we beat Millwall 3–0, Walter Smith, who had joined me as assistant manager in March, asked me about the various talent levels of all our players.
'What about Ronaldo,' he said, 'is he that good?'
I told him: 'Oh yes, unbelievable. Even in the air. He's a magnificent header of the ball.'
Later, Walter said, tentatively: 'You keep telling me this Ronaldo is a magnificent header of the ball. I see him heading the ball in training but never in a game.'
That Saturday, against Birmingham, Ronaldo scored with a superb header. I turned to Walter. 'I know, I know,' he said.
I had watched Millwall beat Sunderland in the semi-final and told my staff: 'That Tim Cahill's not bad, you know.' Good leap for a little lad. No great talent on the ball, but he was a constant nuisance. A pest. You could have bought him then for a million. He would have scored a lot of goals in a good team. Dennis Wise was especially combative in that match. But there have been plenty of nasty little players like him down the years, the sort who prompt you to think: 'I wish to Christ I was still playing.' There will be plenty who would have said that about Dennis Wise. He would never have survived in the old days, I'm certain of that.
If you're cute enough in the modern game, you can get away with a kind of underhand physicality. Wise would be good at leaving his foot in, arriving a fraction late. He played his game well. In the modern game it is hard to pick out genuinely thuggish players: those who step out to cause hurt. It hardly mattered, because Ronaldo destroyed Millwall that day.
The one political drama we had with Ronaldo was, of course, the 2006 World Cup, when he winked at the Portugal bench after Wayne Rooney had stamped on Ricardo Carvalho. This raised the brief possibility that the two men would fall out to such an extent that they would never be able to play together again. What saved the day for Ronaldo was Rooney, who was terrific. On holiday, I texted Rooney and asked him to call me. He suggested the two of them granting an interview together to show there was no bad blood.
The next day I ran it past Mick Phelan, who thought it might look a bit prompted and artificial. I decided he was right. But the generosity of Rooney was what impressed Ronaldo, who thought it might be impossible for him to go back to Manchester. He felt he had burned his boats and that the press would kill him. Rooney called him a couple of times to reassure him. It wasn't the first time two United team-mates had clashed in the international arena. I'll take you back to Scotland v. England in 1965, and Nobby Stiles' first game for his country. Denis Law is standing in the Scotland line and Nobby shuffles over to him and says, 'All the best, Denis.' Nobby idolised Denis, who says, 'Eff off, you English so-and-so, you.' So Nobby is left there, stunned.
Yes, Ronaldo did run to the referee to help get Rooney in trouble, which is common in the modern game. But Ronaldo was thinking only of one thing – winning that game for his country. He wasn't thinking about playing for Man United the following season. That was a World Cup game. And he did regret it. When we visited him it was clear he understood the implications. The wink was misinterpreted. The manager had told him to stay out of trouble, so the wink was not to convey pleasure to the bench at his own role in Rooney's sending-off. I believed him when he told me he was not saying, with that gesture: 'I sorted him out, I got him sent off.' We met at a villa in Portugal and had lunch. Jorge Mendes was present. Rooney calling him had helped to change Ronaldo's mind and put him at ease. I told Cristiano, 'You're one of the bravest players to come to Manchester United, but walking away isn't courage.' I quoted the Beckham situation in 1998: 'It was exactly the same as this. They were hanging effigies of him outside pubs in London. He was the devil incarnate. But he had the balls to fight it.' Beckham's first game after that incident had been against West Ham – the worst possible place to go after such a drama with England – and he was terrific. 'You've got to get through it,' I told Ronaldo. The next game in London for Ronaldo was at Charlton on a Wednesday night. To begin with I watched from the directors' box, where there was a local guy screaming unbelievable abuse: 'You Portuguese bastard' was one of the politer epithets. Five minutes before half-time, Ronaldo received the ball, danced round about four players and hit the underside of the bar with a shot. That guy didn't rise from his seat again. It deflated him. Perhaps he thought that his screaming had motivated him.
Ronaldo was fine, had a good start to the season and was getting on well with Rooney. These young lads will have their clashes. Rooney was going to be sent off anyway, but equally Ronaldo's intervention was unhelpful. I was so relieved that the incident passed and we were able to keep him in the side that was to go on and win the 2008 Champions League final in Moscow.
In the summer of 2012, I attended a Q &A hosted by the BBC's Dan Walker, with Peter Schmeichel and Sam Allardyce. A guy asked: 'Who's the better player, Ronaldo or Messi?' My reply was: 'Well, Ronaldo's got a better physique than Messi, he's better in the air, he's got two feet and he's quicker. Messi has something magical about him when the ball touches his feet. It's as if it's landed on a bed of feathers. His low sense of gravity is devastating.' Schmeichel thought Ronaldo could play in a bad team while Messi could not. That was a fair point. But Messi would still produce great moments with the ball on his toes. Peter's point was that Messi depended on Xavi and Iniesta directing the ball to him. Ronaldo is much the same in the sense that you need to keep feeding him. In all the times I'm asked I find it impossible to definitely say which is the better player because to relegate either to second place would feel wrong.
Almost as important to me as his brilliant displays in our colours was that we stayed close after he left for Madrid. Our bond survived our parting: a happy outcome in a game of transitory relationships.
مشارکت کنندگان در این صفحه
تا کنون فردی در بازسازی این صفحه مشارکت نداشته است.
🖊 شما نیز می‌توانید برای مشارکت در ترجمه‌ی این صفحه یا اصلاح متن انگلیسی، به این لینک مراجعه بفرمایید.