سرفصل های مهم
لیورپول -سنت بزرگ
توضیح مختصر
زمان مطالعه

0 دقیقه

سطح

خیلی سخت
دانلود اپلیکیشن «زیبوک»
این فصل را می‌توانید به بهترین شکل و با امکانات عالی در اپلیکیشن «زیبوک» بخوانید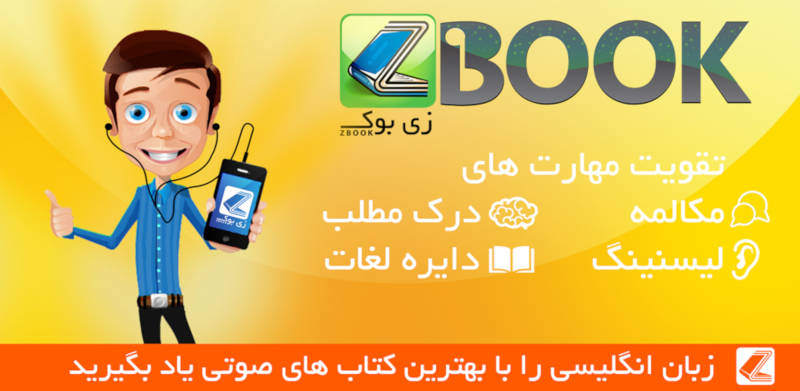 متن انگلیسی فصل
FIFTEEN - LIVERPOOL - A GREAT TRADITION
FROM adversity, the really illustrious clubs return to their cycle of winning. Maybe I was lucky to have joined United in a troubled phase of their history. The League title had not been won for 19 years and I inherited a culture of low expectation. We had become a Cup team, and the fans anticipated a good run in the knock-out competitions more than in League action, where their hopes were kept in check.
My predecessors Dave Sexton, Tommy Docherty and Ron Atkinson were successful men, but in their years there was no consistent or sustained challenge for the championship. The same was true of Liverpool in the years when United were on top from 1993 onwards, but I could always feel their breath on my neck from 25 miles away.
When a club of Liverpool's history and tradition pull off a treble of cup wins, as they did in 2001, with the FA, League and UEFA trophies under Gérard Houllier, you are bound to feel a tremor of dread. My thought that year was: 'Oh, no, not them. Anybody but them.' With their background, their heritage and their fanatical support, as well as their terrific home record, Liverpool were implacable opponents, even in their fallow years.
I liked and respected Gérard Houllier, the Frenchman who took sole charge when the joint-manager experiment with Roy Evans was ended by the Anfield board. Steven Gerrard was starting to emerge as a youthful force in midfield, and they could summon two sensational goal-scorers in Michael Owen and Robbie Fowler.
The big cultural change was investing power in someone from outside the Liverpool religion. The succession of internal appointments from Shanks to Bob Paisley to Joe Fagan to Kenny Dalglish to Graeme Souness to Roy Evans maintained consistency of purpose. Towards the end of Kenny's first spell in charge, you could sense a shift. The team had grown old and Liverpool were starting to make unusual purchases: Jimmy Carter, David Speedie. These were untypical Liverpool signings. Graeme Souness made the right move but too quickly, breaking up an ageing team too fast. One mistake was to discard one of the best young players, Steve Staunton. Graeme would admit that himself. There was no need to let Staunton go. Graeme is a good guy but he's impetuous. He can't get there quickly enough. And his impetuosity cost him in that period.
A virtue of dealing with Liverpool back then was that they would all come into my office mob-handed after the game. I inherited the tradition of every member of our staff going in to see them at Anfield and each one on their side reciprocating at Old Trafford. The Liverpool boot-room men had far more experience in that regard than me, but I learned quickly. Win, lose or draw, there would be a full turn-out and a rapport between the two managerial clans. Because there was such a divide between the two cities and such competitive tension on the field, it was even more important to retain our dignity, whatever the result. It was vital, too, that we concealed our weak points, and Liverpool were equally guarded in that respect.
Gérard had been a visiting trainee teacher in Liverpool during his course at Lille University, and had examined the club with an academic's eye. He was not entering Anfield blind to its traditions. He understood the ethos, the expectations. He was a clever man; affable, too. After he was rushed to hospital following a serious heart attack, I said to him, 'Why don't you just step upstairs?' 'I can't do that,' Gérard replied. 'I like working.' He was a football man. Heart trouble could not break his addiction.
Expectation always bears down on Liverpool managers and I think that brand of pressure pierced Kenny's defences in the end. At the time he abandoned the role of iconic player and moved into the dug-out, he possessed no managerial background. The same disparity undermined John Greig at Rangers. Possibly the greatest Rangers player of all time, John inherited a disintegrating team that could not be restored to an even keel. The emergence of Aberdeen and Dundee United was no help. Playing in the glamour role up front as one of Liverpool's finest players and then graduating to manager almost the next day was very difficult for Kenny. I remember him coming to see me in the Scotland camp and asking for advice about a job he had been offered in management. It was only later I realised he had been talking about the big one.
'Is it a good club?' I had asked him.
'Aye, it's a good club,' he said.
So I told him: if it was a good club, with good history, some financial leeway, and a chairman who understands the game, he would have a chance. If only two of those variables could be ticked off, he was in for a battle.
Without my intensive education at Aberdeen, I would have been poorly qualified to take over at Manchester United. I started at East Stirling without a penny. I enjoyed that, with 11 or 12 players. Then I went to St Mirren without a dime. I freed 17 players in my first season: they weren't good enough. They had 35 before I started swinging my machete. There, I would order the pies and the cleaning materials and the programmes. It was a full education.
When Gérard started importing large numbers of foreign players, I thought the treble-winning season offered proof that the policy might restore the club to its pomp. The likes of Vladimír Šmicer, Sami Hyypiä and Dietmar Hamann had established a strong platform on which Houllier could build. Any Cup treble has to be taken seriously. You might say fortune smiled on them in the FA Cup final against Arsenal, because Arsène Wenger's team battered them in that match before Michael Owen won it with the second of his two goals. It wasn't the individuals that worried me around that time so much as the name: Liverpool. The history. I knew that if this upsurge continued they would become our biggest rivals again, ahead of Arsenal and Chelsea.
A year after that Cup treble, they finished runners-up, but then fell away to fifth after Gérard brought in El Hadji Diouf, Salif Diao and Bruno Cheyrou, from which many commentators drew a line of cause and effect. Cheyrou was one we looked at when he was at Lille. He had no pace but a nice left foot. A strong lad, but not quick. Diouf had a good World Cup with Senegal and made a name for himself. You could understand Gérard's antennae twitching. I was always wary of buying players on the back of good tournament performances. I did it at the 1996 European Championship, which prompted me to move for Jordi Cruyff and Karel Poborský. Both had excellent runs in that tournament, but I didn't receive the kind of value their countries did that summer. They weren't bad buys, but sometimes players get themselves motivated and prepared for World Cups and European Championships and after that there can be a levelling off.
With Diouf there was a talent but it needed nurturing. He was a persistent thorn in your flesh, and not always in a nice way. He'd be silly on the pitch, but he had a right competitive edge about him, and he had ability. Joining an august club like Liverpool was not compatible with his rebellious side because he found it hard to conform to the discipline you need to be successful. Gérard soon found that out. With the number of high-intensity games you are going to play against Arsenal and Chelsea, you need players of a good temperament. And, in my opinion, Diouf had a dodgy one. Cheyrou just never made it. He didn't have the pace to play in the Premier League.
The Spice Boy culture was another dragon Gérard had to slay. I would hear stories of Liverpool players nipping across to Dublin for recreation. I felt that Stan Collymore's arrival was hardly conducive to stability. I nearly bought Collymore myself because there was an incredible talent. But when I watched him play for Liverpool, there was no great urgency about him, and I began to think what a lucky guy I had been for not buying him. I can only assume he would have been the same at United. Instead I took Andy Cole, who was always brave as a lion and always gave his best.
Before the upswing under Houllier, Liverpool had fallen into the trap that had caught United years before. They would buy players to fit a jigsaw. If you look at Man United from the mid-1970s to the mid-1980s, they were buying players such as Garry Birtles, Arthur Graham from Leeds United, Peter Davenport, Terry Gibson, Alan Brazil: there seemed to be a desperation. If someone scored against United they would be signed: it was that kind of short-term thinking. Liverpool acquired the same habit. Ronny Rosenthal, David Speedie, Jimmy Carter. A succession of players arrived who weren't readily identifiable as Liverpool players. Collymore, Phil Babb, Neil Ruddock, Mark Wright, Julian Dicks.
Gérard bought a wide mix of players to Anfield: Milan Baroš, Luis García, Šmicer and Hamann, who did a fine job for him. I could see a pattern emerging in Gérard's recruiting. Under Benítez I could observe no such strategy. Players came and went. There was a time when I looked at his first XI and felt they were the most unimaginative Liverpool side I ever went up against. In one game against us, he played Javier Mascherano in central midfield and had his back four, as usual, but played Steven Gerrard wide left, with Alberto Aquilani off the front. He took Dirk Kuyt off and put Ryan Babel on the left, moving Gerrard to the right. The three played in a pack through the middle. Babel was on as an outside-left but not once did he work the touchline. I can't know what his orders were, but on the bench I remember saying it was a good time to bring him on, wide left, against Gary Neville. I told Scholes: warn Gary to concentrate. But Liverpool played with hardly any width at all.
Apparently Benítez came to our training ground as a guest of Steve McClaren, but I don't remember meeting him. We received lots of visits from overseas coaches and it was hard to keep track of them all. We had people from China and Malta and groups of three and four from Scandinavian countries. There was also a steady flow of other sportsmen: the Australia cricket team, NBA players, Michael Johnson, Usain Bolt. Johnson, who runs a spring training programme in Texas, impressed me with his knowledge.
Soon after Benítez arrived, I attended a Liverpool game and he and his wife invited me in for a drink. So far, so good. But our relationship frayed. The mistake he made was to turn our rivalry personal. Once you made it personal, you had no chance, because I could wait. I had success on my side. Benítez was striving for trophies while also taking me on. That was unwise.
On the day he produced his famous list of 'facts' detailing my influence over referees, we received a tip-off that Liverpool would stage-manage a question that would enable Benítez to go on the attack. That's not unusual in football. I had been known to plant a question myself. Put it this way, our press office had warned me, 'We think Benítez is going to have a go at you today.' 'What about?' I asked.
'I don't know, but we've been tipped off,' they said.
So, on television, Benítez puts his glasses on and produces this sheet of paper.
Facts.
The facts were all wrong.
First, he said I intimidate referees. The FA were scared of me, according to Rafa, even though I had just been fined £10,000 by the FA two weeks previously, and I was failing to support the Respect campaign. The Respect initiative had started that season, yet Rafa was going on about my criticism of Martin Atkinson in a Cup tie the previous year, before the new guidelines had come into place. So he was wrong in the first two things he said. The media loved it, even though the facts were inaccurate. They were hoping it would start a war, that I would launch a rocket back.
In fact, all I said in reply was that Rafa was obviously 'bitter' about something and that I was at a loss to explain what that might be. That was me saying to him: look, you're a silly man. You should never make it personal. That was the first time he tried those tactics, and each subsequent attack bore the same personal edge.
My inquiries told me that he had been irritated by me questioning whether Liverpool would be able to handle the title run in, whether they would buckle under the pressure. Had I been the Liverpool manager, I would have taken that as a compliment. Instead Benítez interpreted it as an insult. If I, as Manchester United manager, was talking about Liverpool and dropping in remarks to make them wobble, my Anfield counterpart ought to know they'd got me worried.
When Kenny was in charge at Blackburn, and they were out in front in the title race, I piped up: 'Well, we're hoping for a Devon Loch now.' That stuck. Devon Loch popped up in every newspaper article. And Blackburn started to drop points. We ought to have won the League that year but Rovers held on. There is no doubt we made it harder for them by raising the spectre of the Queen Mother's horse performing the splits on the Aintree run-in.
The advance publicity had been that Benítez was a control freak, which turned out to be correct, to a point that made no sense. He displayed no interest in forming friendships with other managers: a dangerous policy, because there would have been plenty from lesser clubs who would have loved to share a drink and learn from him.
In the 2009–10 season he did come in for a glass at Anfield, but looked uncomfortable, and, after a short while, said he needed to go, and that was that. To Sammy Lee, his assistant, I said: 'At least that's a start.'
On the day Roberto Martínez, manager of Wigan Athletic, was quoted as saying I had 'friends' who did my bidding in relation to Benítez (big Sam Allardyce was one he was referring to), Roberto phoned me and put a call into the LMA to ask whether he should make a statement correcting the story. Roberto told me he had no connection with Benítez, who had not helped him in any way. I think Martínez had spoken to a Spanish paper about the way Benítez saw us, his rivals in England, but was not endorsing that view himself. He was merely the messenger. You would think Benítez and Martínez would have struck up an affinity, being the only Spanish managers in England.
Benítez would complain about having no money to spend, but from the day he landed, he doled out more than me. Far more. It amazed me that he used to walk into press conferences and say he had no money to spend. He was given plenty. It was the quality of his buys that let him down. If you set aside Torres and Reina, few of his acquisitions were of true Liverpool standard. There were serviceable players – Mascherano and Kuyt, hard-working players – but not real Liverpool quality. There was no Souness or Dalglish or Ronnie Whelan or Jimmy Case.
Benítez did score two great successes in the transfer market: Pepe Reina, the goalkeeper, and Fernando Torres, their striker. Torres was a very, very talented individual. We watched him many times and tried to sign him when he was 16. We expressed our interest two years before he joined Liverpool, but we always felt that our contact with him would end only in him receiving an improved contract at Atlético Madrid. We watched him in many youth tournaments and always fancied him. He was ingrained in the fabric at Atlético, so I was surprised Liverpool were able to prise him away. Benítez's Spanish connections must have helped.
Torres was blessed with great cunning: a shrewdness that was borderline Machiavellian. He had a touch of evil, though not in a physical sense, and he had that total change of pace. In a 45-yard sprint he was no faster than several Liverpool players, but he had that change of pace, which can be lethal. His stride was deceptively long. Without warning he would accelerate and slice across you. Conversely, I'm not sure he was at his best when things were going against him because his reactions could become petty. Perhaps he was spoilt at Atlético Madrid, where he was the golden boy for so long. He was captain there at 21.
He had a fine physique: a striker's height and frame. And he was Liverpool's best centre-forward since Owen or Fowler. Another star, of course, was Steven Gerrard, who didn't always play well against Man United, but was capable of winning matches by himself. We made a show for him in the transfer market, as did Chelsea, because the vibe was that he wanted to move from Anfield, but there seemed to be some restraining influence from people outside the club and it reached a dead end.
His move to Chelsea seemed all set up. A question kept nagging at me: why did Benítez not trust Gerrard as a central midfield player? The one thing we could be sure of in my later years against Liverpool was that if their two central midfielders won it off you they would not do much with it. If Gerrard was in there and he won it against you, you knew he had the legs and the ambition to go right forward and hurt you. I could never understand why Liverpool so often neglected to play him centre-mid. In 2008–09, when they finished second with 86 points, they had Alonso to make the passes and Gerrard further up the pitch behind Torres.
Another of our advantages was that they stopped producing homegrown talents. Michael Owen was probably the last. If Michael had joined us at 12 years old, he would have been one of the great strikers. In the year he played in the Malaysian youth finals we had Ronnie Wallwork and John Curtis there on England duty. When they returned I gave them a month off – sent them on holiday. Michael Owen was straight into the Liverpool first team, with no rest and no technical development. Michael improved as a footballer in the two years he had with us. He was terrific in the dressing room and was a nice boy.
I think that lack of rest and technical development in his early years counted against him. By the time Houllier inherited him, he was already formed and was the icon of the team. There was no opportunity by then to take him aside and work on him from a technical point of view. I made a mistake with Michael in the sense that I should have signed him earlier. There would have been no chance of him coming straight to Man United from Liverpool, but we should have stepped in when he left Real Madrid for Newcastle. He's a fine young man.
Of the other Liverpool players who gave us trouble, Dirk Kuyt was as honest a player as you could meet. I'm sure he was 6 feet 2 inches when he arrived and ended up 5 feet 8 inches because he ran his legs into stumps. I've never known a forward player work so hard at defending. Benítez picked him every game. But then, if something happens in the opposition penalty box, will he be sharp enough or is he exhausted from all the scuffling?
Despite my reservations about him as a person and a manager, Benítez persuaded his players to work their socks off for him, so there must be some inspirational quality there: fear, or respect, or skill on his part. You never saw his teams throw in the towel, and he deserves credit for that.
Why did he not do as well as he might have at Anfield, from my perspective? Benítez had more regard for defending and destroying a game than winning it. You can't be totally successful these days with that approach.
José Mourinho was far more astute in his handling of players. And he has personality. If you saw José and Rafa standing together on the touchline, you knew you could pick the winner. You always had to respect a Liverpool side. The same goes for some of the work Benítez put in, because they were a very hard side to beat, and because he won a European Cup there. There were plus points. He got lucky, but so did I, sometimes.
His mode on the touchline was to constantly move his players around the pitch, but I doubt whether they were always watching him or acting on those instructions. No one could have understood all those gesticulations. On the other hand, with Mourinho, in a Chelsea–Inter match, I noticed the players sprinted over to him, as if to say, 'What, boss?' They were attentive to his wishes.
You need a strong manager. That's vital. And Benítez is strong. He has great faith in himself and he's sufficiently stubborn to ignore his critics. He does that time and again. But he did win a European Cup, against AC Milan in Istanbul in 2005, which offered him some protection against those who dismissed his methods.
When Milan led 3–0 at half-time in that game, so the story goes, some of the Milan players were already celebrating, pulling on commemorative T-shirts and jigging about. I was told Paolo Maldini and Gennaro 'Rino' Gattuso were going crackers, urging their team-mates not to presume the game was over.
Liverpool won the Cup that night with a marvellous show of defiance.
After a brief spell in charge at Anfield, Roy Hodgson gave way to Kenny again and Liverpool embarked on another phase of major rebuilding. Yet few of the signings made in Kenny's time haunted me at night. We looked at Jordan Henderson a lot and Steve Bruce was unfailingly enthusiastic about him. Against that we noticed that Henderson runs from his knees, with a straight back, while the modern footballer runs from his hips. We thought his gait might cause him problems later in his career.
Stewart Downing cost Liverpool £20 million. He had a talent but he was not the bravest or the quickest. He was a good crosser and striker of the ball. But £20 million? Andy Carroll, who also joined for £35 million, was in our northeast school of excellence, along with Downing and James Morrison, who went on to play for Middlesbrough, West Brom and Scotland. The FA closed it down after complaints from Sunderland and Newcastle. This was at the time academies started. The Carroll signing was a reaction to the Torres windfall of £50 million. Andy's problem was his mobility, his speed across the ground. Unless the ball is going to be in the box the whole time, it's very difficult to play the way Andy Carroll does because defenders push out so well these days. You look for movement in the modern striker. Suárez was not quick on his feet but has a fast brain.
The boys Kenny brought in from the youth set-up did well. Jay Spearing, especially, was terrific. As a boy Spearing was a centre-back, with John Flanagan at full-back, and Spearing was easily the best of them: feisty, quick, a leader. You could see he had something. He was all right in the centre of midfield, but it was hard to visualise his long-term future. His physique perhaps counted against him.
Kenny won the League Cup, of course, and reached the final of the FA Cup, but when I heard that he and his assistant Steve Clarke had been summoned to Boston to meet the club's owners, I feared the worst for them. I don't think the protest T-shirts and defending Suárez in the Patrice Evra saga helped Kenny. As a manager your head can go in the sand a bit, especially with a great player. If it had been a reserve player rather than Suárez, would Kenny have gone to such lengths to defend him?
The New York Times and Boston Globe editorials about the subsequent Evra–Suárez non-handshake showed the way the debate was going. Kenny's problem, I feel, was that too many young people in the club idolised him. Peter Robinson, the club's chief executive in the glory years, would have stopped the situation escalating to the degree it did. The club has to take precedence over any individual.
The next man in, Brendan Rodgers, was only 39. I was surprised they gave it to such a young coach. A mistake I felt John Henry made in Brendan's first weeks in charge in June 2012 was to sanction a fly-on-the wall documentary designed to reveal the intimacies of life at Liverpool. To put that spotlight on such a young guy was hard and it came across badly. It made no great impact in America, so I could not work out what the point of it was. My understanding is that the players were told they were obliged to give the interviews we saw on our screens.
Brendan certainly gave youth a chance, which was admirable. And he achieved a reasonable response from his squad. I think he knew there had been some sub-standard buys. Henderson and Downing were among those who would need to prove their credentials. In general you have to give players you might not rate a chance.
Our rivalry with Liverpool was so intense. Always. Underpinning the animosity, though, was mutual respect. I was proud of my club the day we marked the publication of the Hillsborough report in 2012: a momentous week for Liverpool and those who had fought for justice. Whatever Liverpool asked for in terms of commemoration, we agreed to, and our hosts made plain their appreciation for our efforts.
I told my players that day – no provocative goal celebrations, and if you foul a Liverpool player, pick him up. Mark Halsey, the referee, struck the right note with his marshalling of the game. Before the kick-off, Bobby Charlton emerged with a wreath which he presented to Ian Rush, who laid it at the Hillsborough Memorial by the Shankly Gates. The wreath was composed of 96 roses, one for each Liverpool supporter who died at Hillsborough. Originally, Liverpool wanted me and Ian Rush to perform that ceremony, but I thought Bobby was a more appropriate choice. The day went well, despite some minor slanging at the end by a tiny minority.
For Liverpool to return to the level of us and Manchester City was clearly going to require huge investment. The stadium was another inhibiting factor. The club's American owners elected to refurbish Fenway Park, home of the Boston Red Sox, rather than build a new arena. To construct a major stadium these days is perhaps a £700 million enterprise. Anfield has not moved on. Even the dressing rooms are the same as 20 years ago. At the same time, my reading of their squad was that they needed eight players to come up to title-winning standard. And if you have made mistakes in the transfer market, you often end up giving those players away for very little.
While Brendan Rodgers went about his work, Rafa Benítez and I had not seen the last of one another. He returned to English football as Chelsea's interim manager when Roberto Di Matteo, who had won the Champions League in May, was sacked in the autumn of 2012. In a United press conference soon after Benítez's unveiling, I made the point that he was fortunate to inherit ready-made sides.
I felt his record needed placing in context. He won the Spanish League with 51 goals, in 2001–02, which suggested he was a skilled pragmatist. But I found Liverpool hard to watch when he was manager there. I found them dull. It was a surprise to me that Chelsea called him. When Benítez placed his record alongside Di Matteo's, it would have been two League titles with Valencia, a European Cup and an FA Cup with Liverpool. In six months, Di Matteo had won the FA Cup and the European Cup.
They were comparable records. Yet Rafa had landed on his feet again.
مشارکت کنندگان در این صفحه
تا کنون فردی در بازسازی این صفحه مشارکت نداشته است.
🖊 شما نیز می‌توانید برای مشارکت در ترجمه‌ی این صفحه یا اصلاح متن انگلیسی، به این لینک مراجعه بفرمایید.