سرفصل های مهم
منچستر سیتی - قهرمانان
توضیح مختصر
زمان مطالعه

0 دقیقه

سطح

خیلی سخت
دانلود اپلیکیشن «زیبوک»
این فصل را می‌توانید به بهترین شکل و با امکانات عالی در اپلیکیشن «زیبوک» بخوانید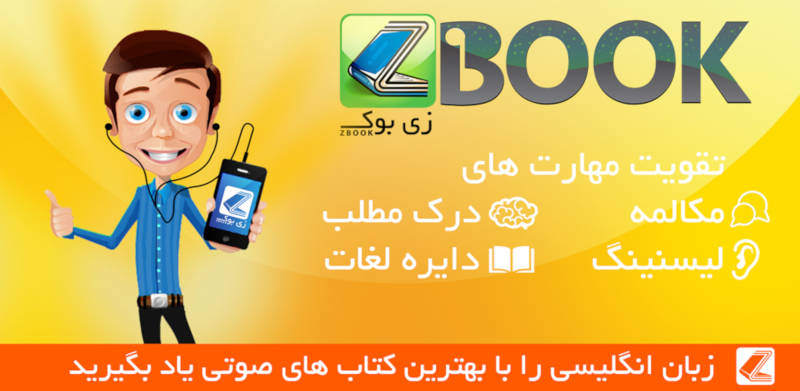 متن انگلیسی فصل
TWENTY-TWO - MAN CITY - CHAMPIONS
BACK in the sanctuary of our home, Cathy said, 'That was the worst day of my life. I can't take much more of this.' The afternoon of Sunday 13 May 2012 was crushing. To neutrals it was the most thrilling end to a Premier League title race in history. For us there was only the painful knowledge that we had thrown away a commanding lead. We had broken the Man United rule of not surrendering a position of power. Manchester City were England's champions.
I felt pretty ragged myself, but I could see the distress in my wife. 'Cathy,' I began, 'we have a great life, and we've had a fantastic period of success.'
'I know,' she said, 'but I'm not going out. There are too many City fans in the village.'
Sometimes you forget that setbacks can affect your family more than you. My three sons grew used to the cycle of triumph and disaster. The grandchildren were too young to understand it. Naturally it was worse this time because Man City were the ones celebrating at our expense. And worse, because we'd had the League in our grasp and thrown it away. Of all the setbacks I endured, nothing compared to losing the League to City.
I had faced 14 Man City managers since 1986, starting with Jimmy Frizzell. Finally a manager from across town had beaten me to the line in a title race. A year later, Roberto Mancini became the 14th City manager to lose or leave the job before I stood down. Roberto went after the FA Cup final defeat by Wigan Athletic in May 2013. By then we were League champions again, for the 20th time. We had turned the tables on City. But I would not be taking them on again.
At the start of the 2011–12 campaign, I felt it was between us, City and Chelsea. After a really good start, one of our best, I found myself having to change the team a lot to accommodate injuries. Our 8–2 victory over Arsenal was their heaviest defeat since 1896, when they lost 8–0 to Loughborough Town. It could have been 20. It actually reached the point where I felt – please, no more goals. It was a humiliation for Arsène. The climate at Arsenal was hardly serene to begin with. But we played some fantastic football that day. With the missed chances on either side, it might have been 12–4 or 12–5.
Arsenal played a young boy in midfield; I had hardly heard of him – Francis Coquelin – and he barely played again. He was completely out of his depth. The player who really disappointed me that day was Arshavin, who could have been sent off for two terrible tackles, over the top of the ball. There had been a change in Arshavin. You make a mental note when a player who usually gets whacked by everybody else turns it round and starts hunting down opponents. His behaviour shocked me. Arshavin contributed nothing to that game. It's disappointing, even as an opposing manager, to see this. Eventually Arsène took him off and sent on a younger replacement. They had players missing, obviously, and were not the same without Fàbregas and Nasri.
For that reason I had discounted Arsenal as title challengers. For me, Per Mertesacker, the centre-back, wasn't a major signing. We've seen plenty of that type of player in Germany over the years. I didn't think he would be a handicap, but nor did I believe he would lift Arsenal to a higher tier. They needed players who could directly influence their performances and results.
I saw this theme developing in Arsenal's transfer trading. We watched Marouane Chamakh, the Arsenal striker, at Bordeaux. We had good scouts in France but they never rated him. Olivier Giroud was another purchase. Arsène seemed willing to buy French players of that standard and I felt he might be overestimating French football.
After the 8–2 win over Arsenal came the farce of a 6–1 home defeat to City. We battered them for 40 minutes in that game. Absolutely battered them. We should have been three or four up. The referee allowed Micah Richards to boot lumps out of Ashley Young, overlooking five fouls in a row. At half-time we were really controlling the game. Then we had a man sent off just after the break. If you watch it again, Mario Balotelli pulls Jonny Evans first, but our centre-back then brought him down and was dismissed.
So at 2–0 down I made a change and brought on Phil Jones, who kept flying forward. We dragged it back to 3–1 and the crowd went crazy. A famous comeback was on the cards. Fletcher had scored a wonderful goal, so we began attacking, and then conceded three goals in the last seven minutes. Suicide.
It looked humiliating but it was actually self-annihilation. There was never a point in the game when City looked a superior side to us. At 3–0 up they were in a comfort zone, that's fair to say, but they were not playing a style of football that was tearing us apart.
The last passage of play was a disgrace. It was comedy. And it led me to lean on Rio Ferdinand not to gamble any longer with his pace, which had declined. At his quickest, Rio would show the attacker where to knock the ball and then take it off him. Now he was trying that with David Silva and wasn't able to beat him in the sprint. That game was a watershed for Rio.
De Gea was shell-shocked. Six goals flew past him and he didn't have a hand in any of them. We also lost Welbeck, who was becoming a useful asset for us.
After the final whistle, I informed the players they had disgraced themselves. Then we set about fixing our attention on the defensive part of the team. There was a leak in there that we needed to correct. That remedial work led us into a period of stability where we were strong at the back. We worked on players coming back into the right positions, on concentration and on taking the defending more seriously.
We fell nine points behind Man City with that 6–1 defeat, but by New Year's Day the gap was down to three points. Losing to Blackburn Rovers at home was a real shocker, especially as it coincided with my 70th birthday, though that was nothing new to me. On my 50th we were beaten 4–1 by Queens Park Rangers. I'd suspended Evans, Gibson and Rooney for having a big night out and turning up for training dishevelled. Carrick and Giggs were injured. All of which forced me to play Rafael and Ji-Sung Park in the middle of the pitch. Blackburn played well that day. We pulled it back to 2–2 and they received a corner kick, which De Gea didn't handle properly, and Grant Hanley grabbed the winner.
In the meantime, United managed to name a stand after me without me knowing anything about it. When I walked onto the pitch, the two teams lined up to mark my 25 years as United manager, which was really nice. The Sunderland players, O'Shea, Brown, Bardsley and Richardson, all former United men, were smiling broadly and very appreciative. I felt proud of that. I was told to walk to the centre circle to meet David Gill, who had an object at his feet. I assumed he was going to make a presentation to me. But as I reached him, David turned me towards the South Stand. Apparently only he and the company who did the work were aware of what was going on. It was all carried out under a cloak of absolute secrecy.
David made a speech and then turned me round to see the lettering. You get some churning moments in your life when you feel, 'I don't deserve this.' This was one. David had worked hard to think of an appropriate acknowledgement of the 25 years. That's what it was about. David threw me off by saying, 'We want to build a statue of you, but do you think we should wait until you've finished the job?' His last words during that conversation were, 'We must do something, but we're not sure what it should be.' The answer he came up with was humbling. I had been United manager for 1,410 games. The moment didn't cause me to think any more deeply about retirement. But after the last game of the season in 2011–12, I said to my boys, 'That may be it. One more season and then that's me,' because it did take a lot out of me. That last minute took it all out of me.
Going out of the Champions League in the group stage was my fault. I took the competition for granted. We had come through previous group stages comfortably and looking at this one I felt it would be straightforward, though of course I never said that publicly.
I rested players: two or three when we played Benfica away. We came away with a draw and played quite well. Then, against Basel, we were 2–0 up and cruising, but ended up drawing 3–3. They had won their first game so it put them two points in front of us already. We won our next two games against Cluj, but Benfica and Basel were still in the chase.
We played well but only drew at home with Benfica, which meant that if we lost in Basel we would be out. The pitch was very soft in Switzerland and we lost Vidić in the first half to a serious injury. They had a couple of good forwards in Frei and Streller and won the game 2–1. Against Basel at home, the players had been complacent defensively, not getting back to the ball.
In the Carling Cup we were eliminated by Crystal Palace, who prepared well against our young players. The League Cup is always regarded now as a bonus tournament. We were also knocked out of the FA Cup in the fourth round after beating Man City earlier in the competition. Because the focus was now on the Premier League, we didn't make much headway in the Europa League, going out to Athletic Bilbao in early March with a 3–2 defeat at home. I wanted to win the Europa League and represent us in the right way. But our home record in Europe was poor: one win from five games.
At that point the malaise hits you. You've been knocked out of the Champions League group stage, you've had a 6–1 defeat to Man City and you're out of the Carling Cup, at home to Crystal Palace. You have a challenge ahead. But we were good at those. We had the energy and wherewithal to concentrate fully on the League. Our form after that, apart from the Blackburn Rovers result, was terrific. Between January and early March, we beat Arsenal and Tottenham away, defeated Liverpool and drew with Chelsea.
In February the Suárez–Evra affair blew up again when Suárez refused to shake Patrice's hand in a game at Old Trafford. I brought the players together on the Tuesday of the game and told them, 'I think you need to be big.' They were not inclined to be nice about it. I stuck to my theme: you need to be bigger than them. Gradually they changed their minds and came round to the idea of a handshake. Ferdinand, the most experienced player, also had the incident with John Terry and Anton Ferdinand in his thoughts. By the Friday they were fine with it. There would be a handshake from Evra's side.
I've watched the footage several times. Suárez seemed to quicken as he passed Patrice. Perhaps he thought no one would notice that. As Suárez passed him, Evra was annoyed and said something to him. It was all over very quickly, but the repercussions lingered.
When Kenny Dalglish gave his initial pre-match TV interview, he gave the impression that Suárez had agreed to shake Evra's hand. A club of Liverpool's stature should have done something about that, but he played in the game all the same. I called Suárez a 'disgrace to Liverpool' and said they would be wise to 'get rid' of him. I also reprimanded Patrice for celebrating too close to Suárez as the players walked off the pitch.
The whole saga had started at Anfield with Patrice sitting in the corner looking aggrieved. 'What's happened?' I asked.
'He called me a black —,' Patrice said.
I told him he would first have to report it to the referee. I went into the referee's room with Patrice and told the match official, 'Look, Patrice Evra says he's been racially abused.'
Phil Dowd, the fourth official, began writing everything down. The referee, Andre Marriner, told me he thought something had happened, but had no idea what it might have been. Patrice said it happened several times. Then they called in Kenny Dalglish. Later, when we were having a drink, John Henry also came in. He was introduced to me but didn't say much. Steve Clarke's son was pouring the drinks. One or two from the old school came in to join us.
But nothing more was said. Then it exploded in the papers. Later, Liverpool wore those T-shirts supporting Suárez, which I thought was the most ridiculous thing for a club of Liverpool's stature. I felt we handled it well, mainly because we knew we were in the right. The FA asked us severaltime not to discuss it, but Liverpool could not leave the subject alone. David Gill would not have allowed any manager to handle it that way. Nor would Bobby Charlton. They are experienced people who know about life. There seemed nobody at Liverpool willing to pull Kenny's horns in.
Suárez came to the hearing and said he had called Evra 'Negrito'. The specialist said yes, you can call your friend Negrito, but you can't call a stranger that, in an argument. Then it becomes racist.
I left Evra out of the Europa League game at Ajax five days after the non-handshake at Old Trafford because it was a trying time for him and he needed a break. He's a strong wee guy. I checked on his state of mind regularly and he would say: 'I'm fine, I have nothing to be ashamed of, I feel I've done the right thing. It's disgraceful what he said to me.' He also said he was doing it purely for himself, on a point of principle, and was not trying to fight a larger political battle on behalf of black players.
I think Kenny was falling back on the old chip on the shoulder. The problem, I felt, was that there was no Peter Robinson at Anfield. Peter Robinson would never have allowed the Suárez situation to be handled the way it was. The young directors there idolised Kenny and there was no one to say, 'Hey, behave yourself, this is out of order, this is Liverpool Football Club.' Equally, no one could ever overstate Kenny's dignified and statesmanlike handling of the Hillsborough tragedy, which earned him a level of respect that no later political difficulty could nullify.
After the grandstand unveiling of the statue, another great honour was the FIFA Presidential Award for 2011. At the ceremony I was sitting beside Pep Guardiola and right in front of Messi, Xavi and Iniesta. The three musketeers. I felt privileged to be in that company. As I sat there on my own, the three made their way towards me to shake my hand. Xavi said: 'How's Scholes?' In his own victory speech, Messi said his Ballon d'Or award should go to Xavi and Iniesta. 'They made me,' he said. Messi is such a humble lad.
It was a really pleasurable night. Sepp Blatter, the FIFA president, had been very kind with his words and there were video messages from Gordon Brown, Tony Blair, José Mourinho, Eric Cantona, Ronaldo and David Beckham. The point of the award was to recognise my 25 years at Manchester United. I said it was an honour in the 'twilight of my life'. If you could have seen me at the end of that season, you'd have thought I was right.
I didn't use mind games with City because I felt we were in control. Patrick Vieira, however, did claim it was a sign of weakness for us to bring Scholes back from retirement in January 2012. In that campaign we had great momentum until we were beaten at Wigan, where we really didn't play well. The one that killed us was the home fixture against Everton on 22 April. With seven minutes to go, we're winning 4–2, Patrice Evra hits the post and Everton go and score. Instead of 5–2, it becomes 4–3. When we drew that game 4–4, I felt we had lost the League. City won comfortably at Wolves to reduce our lead to three points, with the Manchester derby at City's ground to come. It was self-destruction. I knew the City game away was bound to be tough and I thought they would play to kill the game, slow the pace down, give fouls away in our half and move the ball to Nasri and Silva to dribble with. By then, City were versed in such clever tactics.
At the Etihad Stadium we wanted the two wide players to come in all the time to support Rooney, on his own, and play Ji-Sung Park in Yaya Touré's area to work him all the time. There was nobody better at that than Park. Physically he was not in the same league as Touré, who was in outstanding form, but I needed to try and negate the threat he posed on those marauding runs of his. But I made a mistake. Nani was terrible that night. We brought Valencia on, who did a lot better, but City went 1–0 up and killed the game. Smalling was caught out by a David Silva corner for the Vincent Kompany header just before half-time. It was hard to take.
For the first 20 minutes we were fine. Our possession of the ball was good and we had a couple of half-chances. What we decided to do was keep the channels tight. Zabaleta kept getting to the by-line and winning corner kicks. Nothing came from Clichy's side. It was all Zabaleta. And it was a corner kick that did for us.
If we had made it to half-time at 0–0 we would have won the game. We had a plan for the second half, a way to play, that involved Welbeck coming on for Park. But Nigel de Jong did him straight away through the back, and that was Danny out for the rest of the season until he played for England. De Jong was only booked for the tackle down Welbeck's ankle.
Roberto Mancini was badgering the fourth official through the whole game: it was Mike Jones, who I feel is not one of the stronger officials. When De Jong landed that tackle on Welbeck, Mancini came rushing out to protect his player. I told Mancini where to go. That's what our little clash was about. Roberto tried to dominate the fourth official and I had seen enough. He wanted the referee to come over to him and speak to him so he could get the home crowd going. Andre Marriner left it to Mike Jones to sort out. Yaya Touré was the one who made the difference, no doubt about that. He was the best player against us in the 1–0 game. He was brilliant.
There was no animosity later. Roberto and I had a drink. With the exception of Frank Sinatra, just about everyone was in the office where we tried to talk. The place was mobbed. I said to Mancini, 'This is ridiculous, how can we have a chat with all these people in the room?'
The one surprise about Mancini in his time as City manager was his stance over Carlos Tévez. He had a chance to make a stand over player power and I felt he should have thrown him out. Instead, after their clash at a Champions League game in Germany, Tévez went to Argentina for three months, playing golf, and then came back saying he wanted to fight to win the League for them.
Taking him back showed desperation. Or perhaps Sheikh Mansour intervened to end the standoff. I do remember Mancini saying, 'He'll never play for me again.' Say Edin Džeko or Balotelli were not happy and had disappeared for three months: would they have been treated differently from Tévez? Mancini made a rod for his own back. In terms of his prestige as a manager, he let himself down.
I was told that some of the players and staff didn't like him, but he was not there to be liked. Results backed up his methods. He chose his players well, with a good balance and age range. I believe he wanted to avoid players over 30 and those under 24. His players were mostly in that band of 24 to 28. Most of them were at their peak, which, in theory, gave him two to three years with that squad.
Tactically you saw his Italian instincts. As soon as City went in front, he would often play five at the back. He had that defensive mentality: give nothing away. That costs you some games.
Goal difference was still a factor, though. In our two remaining games, against Swansea and Sunderland, we attempted to close the gap. Against Swansea, Smalling and Giggs missed chances. We could have gone in at half-time five up. We only scored one in the second half, in which Rooney and Cleverley both missed sitters. If we had won 5–0, we would have been five goals adrift. In the Sunderland game, their goalkeeper was out of this world. Simon Mignolet. His saves were incredible. We hit the post twice, Rooney hit the bar; we could have won 8–0. What a way that would have been to win the League: on goal difference.
In the event, Rooney's 34th goal of the season from a Valencia cross was our only mark on the scoreboard. Our fans were wonderful. I kept looking at the young boy from Sky, and he was saying it was still 2–1 at City. How long to go? Five minutes added time. But I knew. City scored twice in 125 seconds, through Džeko and Agüero. Džeko's was timed at 91minutes 15 seconds, then Agüero went right through QPR's defence, exchanging passes with Mario Balotelli, and struck the shot that won them the title for the first time in 44 years. The clock showed 93 minutes 20 seconds.
We were champions for 30 seconds. When our whistle blew we were champions. In fairness to our players, they knew they had ballsed it up. There were no excuses.
I told them, 'You walk out of that door with your heads up. You've got nothing to be ashamed of. Don't show any weakness.' They understood that message. Their interviews were all positive. I did what I had to do: congratulate City. I had no problem with that.
There is no point torturing yourself over what might have been in the City–QPR game. In my career at Manchester United we came back time and time again and we would do it again. The question in my mind that summer was: would City get better? They had the confidence from winning the League; there were no boys in their team and they were a very experienced side, in that mid-twenties range. Money was not an object, but the size of the playing staff and the wage bill were, in the context of the Financial Fair Play regulations. I asked of us: could we get through the following campaign with a better injury record?
There was a young Paul Scholes missing from our team. We needed that kind of playmaking influence. People spoke about Modrić but we were reluctant to deal with Spurs after the Berbatov carry-on.
Rafael was developing into a really, really good player, but he made mistakes. Some players can never stop making mistakes, it's hereditary, but others learn by them. Rafael was sent off against Bayern Munich and then improved his disciplinary record dramatically. He's such a competitive boy, quick and aggressive, and he believes in himself. He has a really positive attitude to the game. One thing we lacked was cover at left-back, where Patrice Evra had been averaging 48–50 games a season. We needed to fill that breach.
I said in a press conference, to our fans: you'd better get used to this, because we're going to be seeing a lot of this new Man City. There will be a lot of games between us and they will all be like this. I would love to have been in their Champions League group the following term, because it would have made us alive to it. For the 2012–13 campaign, I resolved to leave no man behind and take the group stage much more seriously, to win the group.
Before the final round of Premier League games, Mick Phelan and I had been to Germany to see the German cup final, to watch Shinji Kagawa, Robert Lewandowski and Mats Hummels and I had told him: 'Mick, the only way City will beat us tomorrow is if they score late on. They'll have a hard game against Queens Park Rangers. I wouldn't be surprised if QPR get a result, but if City score late on, we'll lose the League.' We finished with 89 points: the highest total ever for a runner-up. The general feeling was that we lacked a bit of stability in the defensive positions, particularly with the injury to Vidić, but once Evans and Ferdinand formed a partnership, we shot up the table. Our goal difference was good and 89 points was a healthy return. But those early departures from League Cup, FA Cup and Champions League obliged us to mark it down as a bad season.
I was sad but not demoralised. I felt I had a core of players who were sure to improve. Rafael, Jones, Smalling, De Gea, Cleverley, Welbeck, Hernández. I had a nucleus who would be good for the long haul. The challenge was replacing Scholes. I don't know where you find those players. A fit Anderson would make up part of the gap. We were planning to sign Kagawa and the young boy, Nick Powell, from Crewe. We had five natural centre-backs. Plus Valencia and Nani. Young would give us plenty of options wide. We knew where the challenge was: the noisy neighbours. It would suit us, I decided, if they fared better in Europe and grew distracted.
On the Tuesday we were down to go to Belfast to play in Harry Gregg's testimonial. It was hard to lift the players, but it turned out to be quite inspiring, because Harry Gregg has been a great servant and the support was wonderful. It helped us push the disappointment through the system.
A postscript to that painful denouement was a medical scare. I travelled to Berlin to see the Dortmund–Bayern German Cup final, then to Sunderland, then back to Manchester, then to Belfast for Harry Gregg's testimonial and then back home, and on to Glasgow, where I was supposed to speak at a Rangers function, with a flight booked to New York on the Saturday.
Shaving in Glasgow, I noticed a drip of blood. Then another and another. I just couldn't stop the flow and ended up in hospital, where they cauterised it. The doctor thought I would be all right to fly, but it didn't stop bleeding for two days, so we cancelled the New York trip. The doctor came round on the Friday, Saturday and Sunday. It was painful but eventually settled down.
I used to get nosebleeds as a player, mainly from knocks. But this was an especially bad one. The cause was diagnosed as too many flights, too much cabin pressure.
It was a wee warning. If you do too much, you're inviting trouble.
مشارکت کنندگان در این صفحه
تا کنون فردی در بازسازی این صفحه مشارکت نداشته است.
🖊 شما نیز می‌توانید برای مشارکت در ترجمه‌ی این صفحه یا اصلاح متن انگلیسی، به این لینک مراجعه بفرمایید.