سرفصل های مهم
تفکرات
توضیح مختصر
زمان مطالعه

0 دقیقه

سطح

خیلی سخت
دانلود اپلیکیشن «زیبوک»
این فصل را می‌توانید به بهترین شکل و با امکانات عالی در اپلیکیشن «زیبوک» بخوانید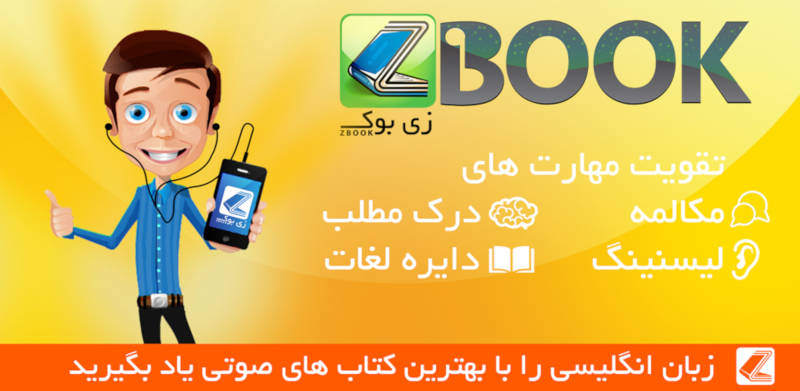 متن انگلیسی فصل
ONE - REFLECTIONS
IF I needed a result to epitomise what Manchester United were about it came to me in game No. 1,500: my last. West Bromwich Albion 5 Manchester United 5. Crazy. Wonderful. Entertaining. Outrageous.
If you were on your way to watch Manchester United you were in for goals and drama. Your heart was in for a test. I could have no complaints about us throwing away a 5–2 lead against West Brom within nine minutes. I still went through the motions of expressing my annoyance but the players could see right through it. I told them: 'Thanks boys. Bloody great send-off you've given me!' David Moyes had already been named as my successor; as we sat in the dressing room after the match Ryan Giggs teased: 'David Moyes has just resigned.'
Despite our defensive frailties that day I was proud and relieved to be delivering this fine group of players and staff into David's care. My work was done. My family were there, in the Regis Suite, at West Brom's ground, and a new life stretched out before me.
It was one of those days that unfold like a dream. West Brom handled it with real class and looked after me perfectly. Later they sent me the team-sheets signed by both sets of players. Most of my family were with me: three sons, eight grandchildren and one or two close friends. It was a joy to me to have them there, and for us all to experience this final instalment together. Our family marched out as one.
Descending the steps of the team bus outside West Brom's ground, my intention was to savour every moment. It was not hard for me to let go because I knew the time was right. The night before the game the players let it be known that they wanted to make a presentation to mark my retirement. Their most special gift was a beautiful 1941 Rolex from the year I was born, with the time set at 3.03 p.m., the minute of my emergence into the world, in Glasgow, on 31 December 1941. They also handed me a book of photographs encapsulating my time at United, with the grandchildren and family on the centre-spread. Rio Ferdinand, a watch enthusiast, was behind the main gift idea.
After the book and watch were handed over and a round of applause spread round the room I noticed a particular look on some of the players' faces. It was a moment some weren't sure how to handle because they had always had me with them; some for 20 years. I could see a vacant expression that seemed to say: what's it going to be like now? Some had known no other manager but me.
There was still one game to play and I wanted it to be handled properly. We were three–nil up within half an hour but West Brom were in no mood to give me an easy send-off. John Sivebaek scored the first United goal of my time in charge, on 22 November 1986. The last was registered to Javier Hernández on 19 May 2013. At 5–2 to us it could have finished 20–2 in our favour. At 5–5 we might have lost 20–5. Defensively we were a shambles. West Brom scored three goals in five minutes, with Romelu Lukaku running up a hat-trick.
Despite the late avalanche on our goal, it was all light-hearted in the dressing room. After the final whistle we stayed on the pitch to wave to the United end. Giggsy pushed me forward and all the players held back. I was alone in front of a mosaic of happy faces. Our fans spent the entire day singing and chanting and bouncing. I would love to have won 5–2 but in a way 5–5 was a fitting sign-off. It was the first 5–5 draw in Premier League history and the first of my career: one last slice of history in my final 90 minutes.
Back in Manchester a deluge of post landed in my office. Real Madrid sent a beautiful gift: a solid silver replica of La Plaza de Cibeles, home to the fountain in Madrid where they celebrate league title wins, with a lovely letter from Florentino Pérez, the Real president. Another present arrived from Ajax and one from Edwin van der Sar. Lyn, my P.A., worked her way through heaps of correspondence.
For the home game against Swansea City the previous weekend, my last at Old Trafford, I had no idea what to expect, beyond a guard of honour. By then we were at the end of an intense week of telling family, friends, players and staff that I had chosen to move on to a new phase of my life.
The seeds of my decision to step down had been planted in the winter of 2012. Around Christmas-time the thought became sharp and clear in my head: 'I'm going to retire.'
'Why are you going to do that?' Cathy said.
'Last season, losing the title in the last game, I can't take another one like that,' I told her. 'I just hope we can win the League this time and reach the Champions League or FA Cup final. It would be a great ending.'
Cathy, who had lost her sister Bridget in October, and was struggling to come to terms with that bereavement, soon agreed it was the right course. Her take was that if I wanted to do other things with my life I would still be young enough. Contractually I was obliged to notify the club by 31 March if I was going to stand down that summer.
By coincidence David Gill had called me one Sunday in February and asked if he could come to see me at home. A Sunday afternoon? 'I bet he's resigning as chief executive,' I said. 'Either that or you're getting sacked,' Cathy said. David's news was that he would be standing down as chief executive at the end of the season. 'Bloody hell, David,' I said. And I told him that I had reached the same decision.
In the days that followed, David rang to tell me to expect a call from the Glazers. When it came I assured Joel Glazer that my decision had nothing to do with David relinquishing day-to-day control. My mind had been made up over Christmas, I told him. I explained the reasons. Cathy's sister dying in October had changed our lives. Cathy felt isolated. Joel understood. We agreed to meet in New York, where he tried to talk me out of retiring. I told him I appreciated the effort he was making and thanked him for his support. He expressed his gratitude for all my work.
With no prospect of a change in my thinking, the discussion turned to who might replace me. There was a unanimous agreement – David Moyes was the man.
David came over to the house to discuss his potential availability. It was important to the Glazers that there was no long period of speculation when my retirement became official. They wanted the new man in place within days.
A lot of Scots have a dourness about them: a strong will. When they leave Scotland it tends to be for one reason only. To be successful. Scots don't leave to escape the past. They move away to better themselves. You see it all over the world, in America and Canada especially. Leaving the homeland creates a certain resolution. It's not a mask; it's a determination to get things done. The Scottish dourness others talk about sometimes applied to me as well.
The Scotsman abroad doesn't lack humour. David Moyes is not short of wit. In their jobs, though, the Scots are serious about their labours, an invaluable quality. People often said to me, 'I never see you smile during a game.' I would reply, 'I'm not there to smile, I'm there to win the match.'
David had some of these traits. I knew his family background. His father was a coach at Drumchapel, where I played as a lad. David Moyes senior. They have a good family feel about them. I'm not saying that's a reason to hire someone but you like to see good foundations in someone appointed to such high office. I left Drumchapel in 1957 when David senior would have been a young boy, so there was no direct crossover, but I knew their story.
The Glazers liked David. Right away they were impressed by him. The first point they will have noticed is that he is a straight-talker. It's a virtue to be straightforward about yourself. And to put one concern to bed, there is no way I would get in David's way. After 27 years as manager, why would I want to involve myself on the football side? This was my time to leave that part of my life behind. Equally David would have no trouble embracing our traditions. He was a fine judge of talent and laid on some marvellous football at Everton when he was allowed to sign a higher class of player.
I told myself I would have no regrets about retiring. That won't change. In your seventies it's easy to go downhill fast, physically and mentally. But I was busy from the moment I stepped aside, taking on projects in America and beyond. There was no risk of me lapsing into idleness. I was looking for new challenges.
One great difficulty, in the days around the announcement, was telling the staff at Carrington, our training ground. I particularly remember mentioning the changes in my life and Cathy's sister dying, and hearing a sympathetic, 'Aaah.' That really broke through my barriers. I felt a real jab of sentiment.
Rumours had begun circulating the day before the official statement. At that point I had still to tell my brother Martin. It was a difficult process to manage, especially from the New York Stock Exchange point of view, so the partial leaking of the news compromised me in relation to some of the people I wanted to confide in.
On the Wednesday morning, 8 May, I had all the football staff in the video analysis room, the main staff in the canteen and the players in their dressing room. The moment I walked into the dressing room to tell the squad we made the announcement via the club website. No mobile phones were allowed. I didn't want anyone communicating the news before I had been given the chance to tell everyone at the training ground. With the rumours, though, they knew something big was coming.
I told the players: 'I hope I haven't let some of you down, because you may have joined thinking I would stay.' We had told Robin van Persie and Shinji Kagawa, for example, that I would not be retiring any time soon, which was correct at the point I said it.
'Things change,' I continued. 'My wife's sister dying was one dramatic change. Also, I want to go out a winner. And I'm going out a winner.'
Shock could be seen in some of their faces. 'Go to the races today and enjoy it,' I said. 'See you on Thursday.' I had already given the players the Wednesday afternoon off to go to Chester. And everyone knew that. It was part of the plan. I didn't want people thinking the players were being heartless by attending Chester races on the day I brought the curtain down, which is why I made a point the week before of confirming they would go.
Then I went upstairs to the football staff and told them. They all applauded. 'Glad to get rid of you,' one or two remarked.
Of the two main groups the players were the more dumbstruck. Immediately in those circumstances questions will have filled their minds: 'Will the new manager like me? Will I still be here next season?' The coaches would be thinking: 'This could be the end for me.' The time was approaching for me to retreat from the scene of all this announcing and explaining and gather my thoughts.
I had decided in advance to go straight home because I knew there would be a seismic reaction in the media. I didn't want to be leaving Carrington through a swarm of press and flashing lights.
At home I locked myself in. Jason, my lawyer and Lyn sent texts simultaneously at the point the announcement was made. Lyn would have been sending texts consecutively for 15 minutes. Apparently 38 newspapers in the world carried the news on the front page, including the New York Times. There were 10- and 12-page supplements in the British papers.
The range and depth of that coverage was flattering. I had my run-ins with the written press down the years but I never held grudges. I know journalists are under a lot of pressure. They have to try to beat television, the internet, Facebook, Twitter, many things, and they may have an editor on top of them all the time. It's a hard industry.
The coverage proved also that the media held no grudges against me, despite all our conflicts. They recognised the value of my career and what I had brought to press conferences. They even made a presentation: a cake with a hairdryer on top and a lovely bottle of wine. It was well received.
For the Swansea game the stadium announcer played Sinatra's 'My Way' and Nat King Cole's 'Unforgettable'. We won it the way we did so many of the 895 matches in which my teams prevailed: with a late goal, in the 87th minute, from Rio Ferdinand.
My speech on the pitch was all off the cuff. I had no script. All I knew was that I was not going to praise any individual. It was not about the directors, the supporters or the players: it was about Manchester United Football Club.
I urged the crowd to get behind the next manager, David Moyes. 'I'd like to remind you that we've had bad times here,' I said over the PA. 'The club stood by me. All my staff stood by me. The players stood by me. So your job now is to stand by our new manager. That is important.'
Had I not mentioned David, people might have asked: 'How about that, I wonder whether Ferguson wanted Moyes?' We needed to show our unconditional support for him. The club has to keep on winning. That was the wish that bound us all. I'm a director of the club. I want the success to go on as much as anyone. Now I can enjoy games the way Bobby Charlton has been able to since he retired. You see Bobby after a victory and his eyes are blazing, he's rubbing his hands. He loves it. I want that. I want to be able to attend European ties and tell people: I'm proud of this team, this is a great club.
In the event I found myself picking out Paul Scholes. I knew he would hate it but I couldn't stop myself. Paul was retiring as well. I also wished Darren Fletcher all the best in his recovery from a colonic illness, which few picked up on.
At an airport a few days later, a guy walked up to me with an envelope, saying: 'I was going to post this to you.' It was an article from an Irish paper arguing that I had left the club the way I had managed it: on my terms. Typical Ferguson, the author wrote. I enjoyed that piece. That was how I saw my time in charge of United and I was proud to see it described that way.
As I slipped out of the picture, David brought in three of his own staff – Steve Round, Chris Woods and Jimmy Lumsden. He also added Ryan Giggs and Phil Neville, which meant that René Meulensteen, Mick Phelan and Eric Steele lost their jobs. It was David's call. I told him that if he kept my staff I would be delighted, but it was not for me to interfere or prevent him bringing in his own assistants.
Jimmy Lumsden had been with David a long time. I knew him from my Glasgow days. Jimmy was born about a mile from me, in the next district along from Govan. He is a good wee lad and a fine football man. It was just a disappointment that good men lost their jobs, which happens in football. But it was handled well. I told the three of them how sorry I was that they would not be staying. Mick, who was with me for 20 years, told me I had nothing to apologise for, and thanked me for all the great times we had shared together.
As I looked back I focused not only on the triumphs but also the defeats. I lost three FA Cup finals, to Everton, Arsenal and Chelsea. I lost League Cup finals to Sheffield Wednesday, Aston Villa and Liverpool. And two European Cup finals to Barcelona. That is part of the tapestry of Manchester United too: the recovery. I always kept in mind that it was not all victories and open-top parades. When we lost the FA Cup final to Everton in 1995 I said: 'That's it, I'm making changes here.' And we made them. We brought in the young players, the so-called Class of '92. We couldn't hold them back any longer. They were a special group of lads.
Losing football matches at Manchester United resonates with you. Mulling it over for a while and then carrying on in the same old way was never an option for me. When you lose a final it affects you deeply, especially if you have 23 shots on goal and the opposition have two, or you end up losing a penalty shoot-out. My first thought was always: 'Think quickly about what you should be doing.' My mind went straight to the business of improvement and recovery. It was an asset for me to be able to make quick calculations when it would have been easier just to be disheartened.
Sometimes defeats are the best outcomes. To react to adversity is a quality. Even in your lowest periods you are showing strength. There was a great saying: It's just another day in the history of Manchester United. In other words fighting back was part of our existence. If you are lackadaisical about defeats you can be sure there will be more to come. Often we would drop two points in a game by the opposition equalising with the last kick of the ball and then go on a six- or seven-game winning run. It was no coincidence.
For the fan there is a culture of going to work on the Monday assailed by emotion from the weekend's game. A guy wrote to me in January 2010 and said: 'Can you please refund me the £41 I paid for my ticket on Sunday? You promised me entertainment. I did not get entertainment on Sunday. Can I have my £41 back?' That was a fan. My idea was to write back saying: 'Can you please debit the £41 from my profit over the last 24 years?' You win all these games against Juventus and Real Madrid and someone asks for their money back after a slightly quiet Sunday. Is there any club in the world that can give you more heart-stopping moments than Manchester United? In any set of programme notes I might have warned the supporters: if we're losing 1–0 with 20 minutes to go, go home, or you might end up being carried out. You could finish up in the Manchester Royal Infirmary.
I hope no one will disagree when I say: nobody was short-changed. It was never dull.
مشارکت کنندگان در این صفحه
تا کنون فردی در بازسازی این صفحه مشارکت نداشته است.
🖊 شما نیز می‌توانید برای مشارکت در ترجمه‌ی این صفحه یا اصلاح متن انگلیسی، به این لینک مراجعه بفرمایید.