سرفصل های مهم
جمعه بیست و ششم می 1944
توضیح مختصر
زمان مطالعه

0 دقیقه

سطح

خیلی سخت
دانلود اپلیکیشن «زیبوک»
این فصل را می‌توانید به بهترین شکل و با امکانات عالی در اپلیکیشن «زیبوک» بخوانید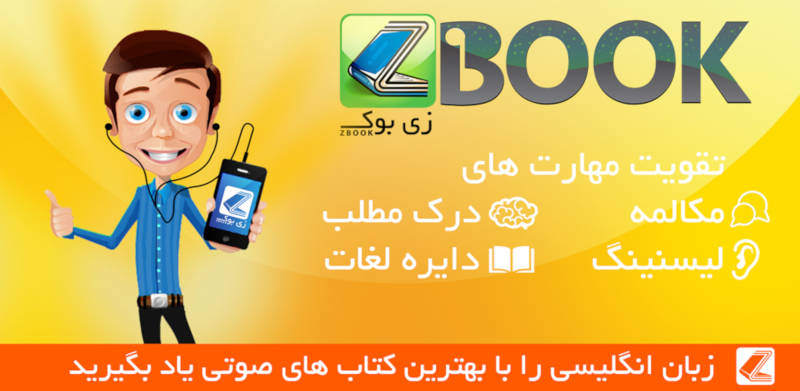 متن انگلیسی فصل
FRIDAY, MAY 26, 1944
My dearest Kitty,
At long, long last, I can sit quietly at my table before the crack in the window frame and write you everything, everything I want to say.
I feel more miserable than I have in months. Even after the break-in I didn't feel so utterly broken, inside and out. On the one hand, there's the news about Mr. van Hoeven, the Jewish question (which is discussed in detail by everyone in the house), the invasion (which is so long in coming), the awful food, the tension, the miserable atmosphere, my disappointment in Peter.
On the other hand, there's Bep's engagement, the Pentecost reception, the flowers, Mr. Kugler's birthday, cakes and stories about cabarets, movies and concerts. That gap, that enormous gap, is always there. One day we're laughing at the comical side of life in hiding, and the next day (and there are many such days), we're frightened, and the fear, tension and despair can be read on our faces.
Miep and Mr. Kugler bear the greatest burden for us, and for all those in hiding-Miep in everything she does and Mr. Kugler through his enormous responsibthty for the eight of us, which is sometimes so overwhelming that he can hardly speak from the pent-up tension and strain. Mr. Kleiman and Bep also take very good care of us, but they're able to put the Annex out of their minds, even if it's only for a few hours or a few days. They have their own worries, Mr. Kleiman with his health and Bep with her engagement, which isn't looking very promising lat the moment. But they also have their outings, their visits with friends, their everyday lives as ordinary people, so that the tension is sometimes relieved, if only for a short while, while ours never is, never has been, not once in the two years we've been here.
How much longer will this increasingly oppressive, unbearable weight press I down on us? The drains are clogged again. We can't run the wa- ter, or if we do, only a trickle; we can't flush the toilet, so we have to use a toilet brush; and we've been putting our dirty water into a big earthenware jar. We can man- age for today, but what will happen if the plumber can't fix it on his own? The Sanitation Department can't come until Tuesday.
Miep sent us a raisin bread with "Happy Pentecost" written on top. It's almost as if she were mocking us, since our moods and cares are far from "happy." We've all become more frightened since the van Hoeven business. Once again you hear "shh" from all I sides, and we're doing everything more quietly. The police forced the door there; they could just as easily do that here too! What will we do if we're ever. . . no, I mustn't write that down. But the question won't let itself be pushed to the back of my mind today; on the contrary, all the fear I've ever felt is looming before me in all its horror.
I had to go downstairs alone at eight this evening to use the bathroom. There was no one down there, since they were all listening to the radio. I wanted to be brave, but it was hard. I always feel safer upstairs than in that huge, silent house; when I'm alone with those mysterious muffied sounds from upstairs and the honking of horns in the street, I have to hurry and remind myself where I am to keep from getting the shivers.
Miep has been acting much nicer toward us since her talk with Father. But I haven't told you about that yet. Miep came up one afternoon all flushed and asked Father straight out if we thought they too were infected with the current anti-Semitism. Father was stunned and quickly talked her out of the idea, but some of Miep's suspicion has lingered on. They're doing more errands for us now and showing more of an interest in our troubles, though we certainly shouldn't bother them with our woes. Oh, they're such good, noble people!
I've asked myself again and again whether it wouldn't have been better if we hadn't gone into hiding, if we were dead now and didn't have to go through this misery, especially so that the others could be spared the burden. But we all shrink from this thought. We still love life, we haven't yet forgotten the voice of nature, and we keep hoping, hoping for. . . everything. Let something happen soon, even an air raid. Nothing can be more crushing than this anxiety. Let the end come, however cruel; at least then we'll know whether we are to be the victors or the vanquished.
Yours, Anne M. Frank
WEDNESDAY, MAY 31, 1944
Dearest Kitty,
Saturday, Sunday, Monday and Tuesday it was too hot to hold my fountain pen, which is why I couldn't write to you. Friday the drains were clogged, Saturday they were fixed. Mrs. Kleiman came for a visit in the afternoon and told us a lot about Jopiej she and Jacque van Maarsen are in the same hockey club. Sunday Bep dropped by to make sure there hadn't been a break-in and stayed for breakfast. Monday (a holiday because of Pentecost), Mr. Gies served as the Annex watchman, and Tuesday we were finally allowed to open the windows. We've seldom had a Pentecost weekend that was so beautiful and warm. Or maybe "hot" is a better word. Hot weather is horrible in the Annex. To give you an idea of the numerous complaints, I'll briefly describe these sweltering days. Saturday: "Wonderful, what fantastic weather," we all said in the morning. "If only it weren't quite so hot," we said in the afternoon, when the windows had to be shut.
Sunday: "The heat's unbearable, the butter's melt- ing, there's not a cool spot anywhere in the house, the bread's drying out, the milk's going sour, the windows can't be opened. We poor outcasts are suffocating while everyone else is enjoying their Pentecost." (According to Mrs. van D.)
Monday: "My feet hurt, I have nothing cool to wear, I can't do the dishes in this heat!" Grumbling from early in the morning to late at night. It was awful. I can't stand the heat. I'm glad the wind's come up today, but that the sun's still shining.
Yours, Anne M. Frank
FRIDAY, JUNE 2, 1944 J
Dear Kitty,
"If you're going to the attic, take an umbrella with you, preferably a large one!" This is to protect you from "household showers." There's a Dutch proverb: "High and dry, safe and sound," but it obviously doesn't apply to wartime (guns!) and to people in hiding (cat box!). Mouschi's gotten into the habit of relieving herself on some newspapers or between the cracks in the floor boards, so we have good reason to fear the splatters and, even worse, the stench. The new Moortje in the warehouse has the same problem. Anyone who's ever had a cat that's not housebroken can imagine the smells, other than pepper and thyme, that permeate this house.
I also have a brand-new prescription for gunfire jitters: When the shooting gets loud, proceed to the nearest wooden staircase. Run up and down a few times, making sure to stumble at least once. What with the scratches and the noise of running and falling, you won't even be able to hear the shooting, much less worry about it. Yours truly has put this magic formula to use, with great success!
Yours, Anne M. Frank
مشارکت کنندگان در این صفحه
تا کنون فردی در بازسازی این صفحه مشارکت نداشته است.
🖊 شما نیز می‌توانید برای مشارکت در ترجمه‌ی این صفحه یا اصلاح متن انگلیسی، به این لینک مراجعه بفرمایید.