سرفصل های مهم
شنبه 30 ژانویه 1942
توضیح مختصر
زمان مطالعه

0 دقیقه

سطح

خیلی سخت
دانلود اپلیکیشن «زیبوک»
این فصل را می‌توانید به بهترین شکل و با امکانات عالی در اپلیکیشن «زیبوک» بخوانید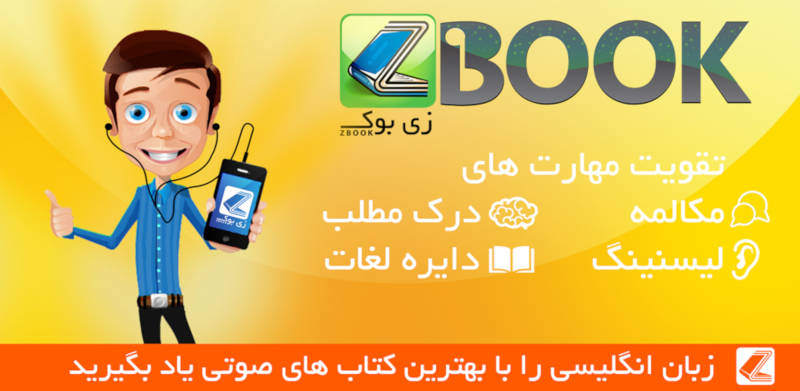 متن انگلیسی فصل
SATURDAY, JANUARY 30, 1943
Dearest Kitty,
I'm seething with rage, yet I can't show it. I'd like to scream, stamp my foot, give Mother a good shaking, cry and I don't know what else because of the nasty words, mocking looks and accusations that she hurls at me day after day, piercing me like arrows from a tightly strung bow, which are nearly impossible to pull from my body. I'd like to scream at Mother, Margot, the van Daans, Dussel and Father too: "Leave me alone, let me have at least one night when I don't cry myself to sleep with my eyes burning and my head pounding. Let me get away, away from everything, away from this world!" But I can't do that. I can't let them see my doubts, or the wounds they've inflicted on me. I couldn't bear their sympathy or their good-humored derision. It would only make me want to scream even more.
Everyone thinks I'm showing off when I talk, ridicu lous when I'm silent, insolent when I answer, cunning when I have a good idea, lazy when I'm tired, selfish when I eat one bite more than I should, stupid, cowardly, calculating, etc., etc. All day long I hear nothing but what an exasperating child I am, and although I laugh it off and pretend not to mind, I do mind. I wish I could ask God to give me another personality, one that doesn't antagonize everyone.
But that's impossible. I'm stuck with the character I was born with, and yet I'm sure I'm not a bad person. I do my best to please everyone, more than they'd ever suspect in a million years. When I'm upstairs, I try to laugh it off because I don't want them to see my troubles.
More than once, after a series of absurd reproaches, I've snapped at Mother: "I don't care what you say. Why don't you just wash your hands of me-I'm a hopeless case." Of course, she'd tell me not to talk back and virtually ignore me for two days. Then suddenly all would be forgotten and she'd treat me like everyone else.
It's impossible for me to be all smiles one day and venomous the next. I'd rather choose the golden mean, which isn't so golden, and keep my thoughts to myself. Perhaps sometime I'll treat the others with the same contempt as they treat me. Oh, if only I could.
Yours, Anne
FRIDAY, FEBRUARY 5, 1943
Dearest Kitty,
Though it's been ages since I've written to you about the squabbles, there's still no change. In the begin ning Mr. Dussel took our soon-forgotten clashes very seriously, but now he's grown used to them and no longer tries to mediate.
Margot and Peter aren't exactly what you'd call "young"; they're both so quiet and boring. Next to them, I stick out like a sore thumb, and I'm always being told, "Margot and Peter don't act that way. Why don't you follow your sister's example!" I hate that.
I confess that I have absolutely no desire to be like Margot. She's too weak-willed and passive to suit me; she lets herself be swayed by others and always backs down under pressure. I want to have more spunk! But I keep ideas like these to myself. They'd only laugh at me if I offered this in my defense. During meals the air is filled with tension. Fortunately, the outbursts are sometimes held in check by the "soup eaters," the people from the office who come up to have a cup of soup for lunch.
This afternoon Mr. van Daan again brought up the fact that Margot eats so little. "I suppose you do it to keep your figure," he added in a mocking tone. Mother, who always comes to Margot's defense, said in a loud voice, "I can't stand that stupid chatter of yours a minute longer."
Mrs. van D. turned red as a beet. Mr. van D. stared straight ahead and said nothing.
Still, we often have a good laugh. Not long ago Mrs. van D. was entertaining us with some bit of nonsense or another. She was talking about the past, about how well she got along with her father and what a flirt she was. "And you know," she continued, "my father told me that if a gentleman ever got fresh, I was to say, 'Remem ber, sir, that I'm a lady,' and he'd know what I meant." We split our sides laughing, as if she'd told us a good joke.
Even Peter, though he's usually quiet, occasionally gives rise to hilarity. He has the misfortune of adoring foreign words without knowing what they mean. One afternoon we couldn't use the toilet because there were visitors in the office. Unable to wait, he went to the bathroom but didn't flush the toilet. To warn us of the unpleasant odor, he tacked a sign to the bathroom door: "RSVP-gas!" Of course, he meant "Danger-gas!" but he thought "RSVP" looked more elegant. He didn't have the faintest idea that it meant "please reply."
Yours, Anne
SATURDAY, FEBRUARY 27, 1943
Dearest Kitty,
Pim is expecting the invasion any day now. Churchill has had pneumonia, but is gradually getting better. Gandhi, the champion of Indian freedom, is on one of his umpteenth hunger strikes.
Mrs. van D. claims she's fatalistic. But who's the most afraid when the guns go off? None other than Petronella van Daan.
Jan brought along the episcopal letter that the bishops addressed to their parishioners. It was beautiful and inspiring. "People of the Netherlands, stand up and take action. Each of us must choose our own weapons to fight for the freedom of our country, our people and our reli gion! Give your help and support. Act now!" This is what they're preaching from the pulpit. Will it do any good? It's definitely too late to help our fellow Jews.
Guess what's happened to us now? The owner of the building sold it without informing Mr. Kugler and Mr. Kleiman. One morning the new landlord arrived with an architect to look the place over. Thank goodness Mr. Kleiman was in the office. He showed the gentlemen all there was to see, with the exception of the Secret Annex. He claimed he'd left the key at home and the new owner asked no further questions. If only he doesn't come back demanding to see the Annex. In that case, we'll be in big trouble!
Father emptied a card file for Margot and me and filled it with index cards that are blank on one side. This is to become our reading file, in which Margot and I are supposed to note down the books we've read, the author and the date. I've learned two new words: "brothel" and "coquette." I've bought a separate notebook for new words.
There's a new division of butter and margarine. Each person is to get their portion on their own plate. The distribution is very unfair. The van Daans, who always make breakfast for everyone, give themselves one and a half times more than they do us. My parents are much too afraid of an argument to say anything, which is a shame, because I think people like that should always be given a taste of their own medicine.
Yours, Anne
مشارکت کنندگان در این صفحه
تا کنون فردی در بازسازی این صفحه مشارکت نداشته است.
🖊 شما نیز می‌توانید برای مشارکت در ترجمه‌ی این صفحه یا اصلاح متن انگلیسی، به این لینک مراجعه بفرمایید.