سرفصل های مهم
دوشنبه بیست و چهارم ژانویه 1944
توضیح مختصر
زمان مطالعه

0 دقیقه

سطح

متوسط
دانلود اپلیکیشن «زیبوک»
این فصل را می‌توانید به بهترین شکل و با امکانات عالی در اپلیکیشن «زیبوک» بخوانید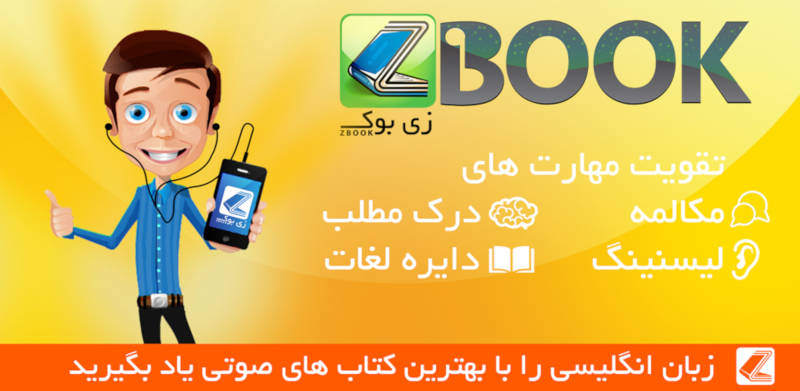 متن انگلیسی فصل
MONDAY, JANUARY 24, 1944
Dearest Kitty,
A very strange thing has happened to me. (Actually, "happened" isn't quite the right word.)
Before I came here, whenever anyone at home or at school talked about sex, they were either secretive or disgusting. Any words having to do with sex were spoken in a low whisper, and kids who weren't in the know were often laughed at. That struck me as odd, and I often wondered why people were so mysterious or obnoxious when they talked about this subject. But because I couldn't change things, I said as little as possible or asked my girlfriends for information. After I'd learned quite a lot, Mother once said to me, "Anne, let me give you some good advice. Never discuss this with boys, and if they bring it up, don't answer them."
I still remember my exact reply. "No, of course not," I exclaimed. "Imagine!" And nothing more was said.
When we first went into hiding, Father often told me about things I'd rather have heard from Mother, and I learned the rest from books or things I picked up in conversations.
Peter van Daan wasn't ever as obnoxious about this subject as the boys at school. Or maybe just once or twice, in the beginning, though he wasn't trying to get me to talk. Mrs. van Daan once told us she'd never discussed these matters with Peter, and as far as she knew, neither had her husband. Apparently she didn't even know how much Peter knew or where he got his information. Yesterday, when Margot, Peter and I were peeling potatoes, the conversation somehow turned to Boche. "We're still not sure whether Boche is a boy or a girl, are we?" I asked.
Yes we are, he answered. "Boche is a tomcat."
I began to laugh. "Some tomcat if he's pregnant."
Peter and Margot joined in the laughter. You see, a month or two ago Peter informed us that Boche was sure to have kittens before long, because her stomach was rapidly swelling. However, Boche's fat tummy turned out to be due to a bunch of stolen bones. No kittens were growing inside, much less about to be born.
Peter felt called upon to defend himself against my accusation. "Come with me. You can see for yourself. I was horsing around with the cat one day, and I could definitely see it was a 'he.' "
Unable to restrain my curiosity, I went with him to the warehouse. Boche, however, wasn't receiving visitors at that hour, and was nowhere in sight. We waited for a while, but when it got cold, we went back upstairs. Later that afternoon I heard Peter go downstairs for the second time. I mustered the courage to walk through the silent house by myself and reached the warehouse. Boche was on the packing table, playing with Peter, who was getting ready to put him on the scale and weigh him.
"Hi, do you want to have a look?" Without any preliminaries, he picked up the cat, turned him over on his back, deftly held his head and paws and began the lesson. "This is the male sexual organ, these are a few stray hairs, and that's his backside."
The cat flipped himself over and stood up on his little white feet. If any other boy had pointed out the "male sexual organ" to me, I would never have given him a second glance. But Peter went on talking in a normal voice about what is otherwise a very awkward subject. Nor did he have any ulterior motives. By the time he'd finished, I felt so much at ease that I started acting normally too. We played with Boche, had a good time, chatted a bit and finally sauntered through the long warehouse to the door. "Were you there when Mouschi was fixed?"
"Yeah, sure. It doesn't take long. They give the cat an anesthetic, of course." "Do they take something out?"
"No, the vet just snips the tube. There's nothing to see on the outside." I had to get up my nerve to ask a question, since it wasn't as "normal" as I thought. "Peter, the German word Geschlechtsteil means 'sexual organ,' doesn't it? But then the male and female ones have different names."
"I know that."
"The female one is a vagina, that I know, but I don't know what it's called in males."
"Oh well," I said. "How are we supposed to know these words? Most of the time you just come across them by accident."
"Why wait? I'll ask my parents. They know more than I do and they've had more experience."
We were already on the stairs, so nothing more was said.
Yes, it really did happen. I'd never have talked to a girl about this in such a normal tone of voice. I'm also certain that this isn't what Mother meant when she warned me about boys.
All the same, I wasn't exactly my usual self for the rest of the day. When I thought back to our talk, it struck me as odd. But I've learned at least one thing: there are young people, even those of the opposite sex, who can discuss these things naturally, without cracking jokes.
Is Peter really going to ask his parents a lot of questions? Is he really the way he seemed yesterday?
Oh, what do I know?!!!
Yours, Anne
FRIDAY, JANUARY 28, 1944
Dearest Kitty,
In recent weeks I've developed a great liking for family trees and the genealogical tables of royal families. I've come to the conclusion that once you begin your search, you have to keep digging deeper and deeper into the past, which leads you to even more interesting discoveries.
Although I'm extremely diligent when it comes to my schoolwork and can pretty much follow the BBC Home Service on the radio, I still spend many of my Sundays sorting out and looking over my movie-star collection, which has grown to a very respectable size. Mr. Kugler makes me happy every Monday by bringing me a copy of Cinema & Theater magazine. The less worldly members of our household often refer to this small indulgence as a waste of money, yet they never fail to be surprised at how accurately I can list the actors in any given movie, even after a year. Bep, who often goes to the movies with her boyfriend on her day off, tells me on Saturday the name of the show they're going to see, and I then proceed to rattle off the names of the leading actors and actresses and the reviews. Moms recently remarked ; that I wouldn't need to go to the movies later on, because !
I know all the plots, the names of the stars and the reviews by heart. Whenever I come sailing in with a new hairstyle, I I can read the disapproval on their faces, and I can be sure someone will ask which movie star I'm trying to imitate. My reply, that it's my own invention, is greeted with ~ skepticism. As for the hairdo, it doesn't hold its set for ~ more than half an hour. By that time I'm so sick and tired i of their remarks that I race to the bathroom and restore my hair to its normal mass of curls.
Yours, Anne
مشارکت کنندگان در این صفحه
تا کنون فردی در بازسازی این صفحه مشارکت نداشته است.
🖊 شما نیز می‌توانید برای مشارکت در ترجمه‌ی این صفحه یا اصلاح متن انگلیسی، به این لینک مراجعه بفرمایید.