سرفصل های مهم
شنبه پانزدهم جولای 1944
توضیح مختصر
زمان مطالعه

0 دقیقه

سطح

خیلی سخت
دانلود اپلیکیشن «زیبوک»
این فصل را می‌توانید به بهترین شکل و با امکانات عالی در اپلیکیشن «زیبوک» بخوانید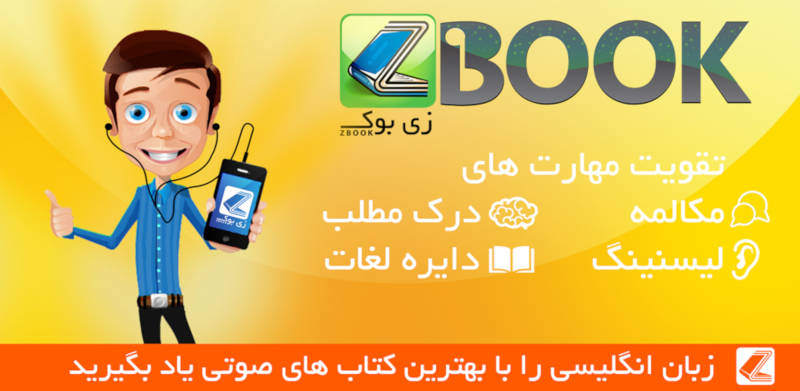 متن انگلیسی فصل
SATURDAY, JULY 15,1944
Dearest Kitty,
We've received a book from the library with the challenging title What Do You Think of the Modern Young Girl? I'd like to discuss this subject today. The writer criticizes "today's youth" from head to toe, though without dismissing them all as "hopeless cases."
On the contrary, she believes they have it within their power to build a bigger, better and more beautiful world, but that they occupy themselves with superficial things, without giving a thought to true beauty. In some passages I had the strong feeling that the writer was directing her disapproval at me, which is why I finally want to bare my soul to you and defend myself against this attack.
I have one outstanding character trait that must be obvious to anyone who's known me for any length of time: I have a great deal of self-knowledge. In everything I do, I can watch myself as if I were a stranger. I can stand c across from the everyday Anne and, without being biased or making excuses, watch what she's doing, both the good and the bad. This self-awareness never leaves me, and every time I open my mouth, I think, "You should have said that differently" or "That's fine the way it is." I condemn myself in so many ways that I'm beginning to realize the truth of Father's adage: "Every child has to raise itself."
Parents can only advise their children or point them in the right direction. Ultimately, people shape their own characters. In addition, I face life with an extraordinary amount of courage. I feel so strong and capable of bearing burdens, so young and free! When I first realized this, I was glad, because it means I can more easily withstand the blows life has in store. But I've talked about these things so often. Now I'd like to turn to the chapter "Father and Mother Don't Understand Me." My parents have always spoiled me rotten, treated me kindly, defended me against the van Daans and done all that parents can.
And yet for the longest time I've felt extremely lonely, left out, neglected and misunderstood. Father did everything he could to curb my rebellious spirit, but it was no use. I've cured myself by holding my behavior up to the light and looking at what I was doing wrong.
Why didn't Father support me in my struggle? Why did he fall short when he tried to offer me a helping hand? The answer is: he used the wrong methods. He always talked to me as if I were a child going through a difficult phase. It sounds crazy, since Father's the only one who's given me a sense of confidence and made me feel as if I'm a sensible person.
But he overlooked one thing: he failed to see that this struggle to triumph over my difficulties was more important to me than anything else. I didn't want to hear about "typical adolescent problems," or "other girls," or "you'll grow out of it." I didn't want to be treated the same as all-the-other-girls, but as Anne-in-her-own-right, and rim didn't understand that. Besides, I can't confide in anyone unless they tell me a lot about themselves, and because I know very little about him, I can't get on a more intimate footing. rim always acts like the elderly father who once had the same fleeting im- pulses, but who can no longer relate to me as a friend, no matter how hard he tries.
As a result, I've never shared my outlook on life or my long-pondered theories with anyone but my diary and, once in a while, Margot. I've hid any- thing having to do with me from Father, never shared my ideals with him, deliberately alienated myself from him.
I couldn't have done it any other way. I've let myself be guided entirely by my feelings. It was egotistical, but I've done what was best for my own peace of mind. I would lose that, plus the self-confidence I've worked so hard to achieve, if I were to be subjected to criticism halfway through the job. It may sound hard-hearted, but I can't take criticism from rim either, because not only do I never share my innermost thoughts with him, but I've pushed him even further away by being irritable.
This is a point I think about quite often: why is it that rim annoys me so much sometimes? I can hardly bear to have him tutor me, and his affection seems forced. I want to be left alone, and I'd rather he ignored me for a while until I'm more sure of myself when I'm talking to him! I'm still torn with guilt about the mean letter I wrote him when I was so upset. Oh, it's hard to be strong and brave in every way!
. . .
Still, this hasn't been my greatest disappointment. No, I think about Peter much more than I do Father. I know very well that he was my conquest, and not the other way around. I created an image of him in my mind, pictured him as a quiet, sweet, sensitive boy badly in need of friendship and love! I needed to pour out my heart to a living person. I wanted a friend who would help me find my way again. I accomplished what I set out to do and drew him, slowly but surely, toward me. When I finally got him to be my friend, it automatically developed into an intimacy that, when I think about it now, seems outrageous. We talked about the most private things, but we haven't yet touched upon the things closest to my heart. I still can't make head or tail of Peter.
Is he superficial, or is it shyness that holds him back, even with me? But putting all that aside, I made one mistake: I used intimacy to get closer to him, and in doing so, I ruled out other forms of friendship. He longs to be loved, and I can see he's beginning to like me more with each passing day.
Our time together leaves him feeling satisfied, but just makes me want to start all over again. I never broach the subjects I long to bring out into the open. I forced Peter, more than he realizes, to get close to me, and now he's holding on for dear life. I honestly don't see any effective way of shaking him off and getting him back on his own two feet. I soon realized he could never be a kindred spirit, but still tried to help him break out of his narrow world and expand his youthful horizons.
"Deep down, the young are lonelier than the old." I read this in a book somewhere and it's stuck in my mind. As far as I can tell, it's true. So if you're wondering whether it's harder for the adults here than for the children, the answer is no, it's certainly not. Older people have an opinion about everything and are sure of themselves and their actions. It's twice as hard for us young people to hold on to our opinions at a time when ideals are being shattered and destroyed, when the worst side of human nature predominates, when everyone has come to doubt truth, justice and God.
Anyone who claims that the older folks have a more difficult time in the Annex doesn't realize that the problems have a far greater impact on us. We're much too young to deal with these problems, but they keep thrusting themselves on us until, finally, we're forced to think up a solution, though most of the time our solutions crumble when faced with the facts. It's difficult in times like these: ideals, dreams and cherished hopes rise within us, only to be crushed by grim reality. It's a wonder I haven't abandoned all my ideals, they seem so absurd and impractical. Yet I cling to them because I still believe, in spite of everything, that people are truly good at heart.
It's utterly impossible for me to build my life on a foundation of chaos, suffering and death. I see the world being slowly transformed into a wilderness, I hear the approaching thunder that, one day, will destroy us too, I feel the suffering of millions. And yet, when I look up at the sky, I somehow feel that everything will change for the better, that this cruelty too shall end, that peace and tranquthty will return once more. In the meantime, I must hold on to my ideals. Perhaps the day will come when I'll be able to realize them!
Yours, Anne M. Frank
مشارکت کنندگان در این صفحه
تا کنون فردی در بازسازی این صفحه مشارکت نداشته است.
🖊 شما نیز می‌توانید برای مشارکت در ترجمه‌ی این صفحه یا اصلاح متن انگلیسی، به این لینک مراجعه بفرمایید.